Can Amazon Allowance Help You Save Money?
This on-the-down-low feature could be your next favorite Amazon feature.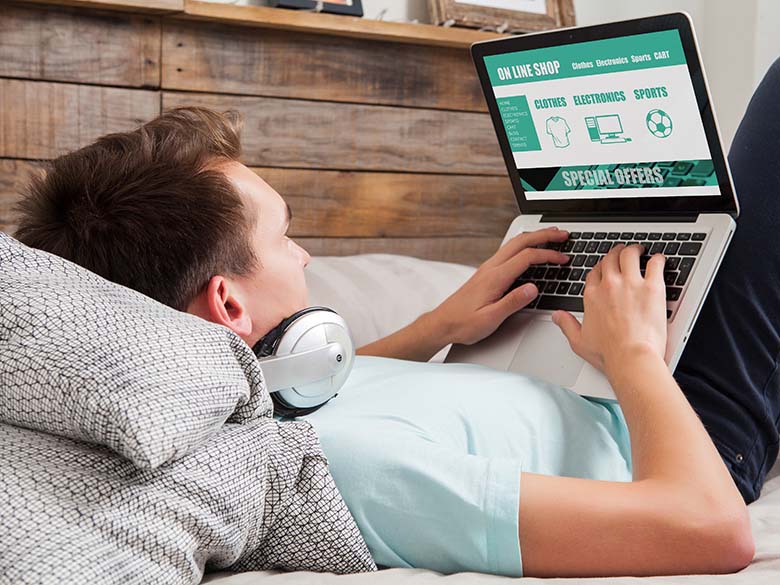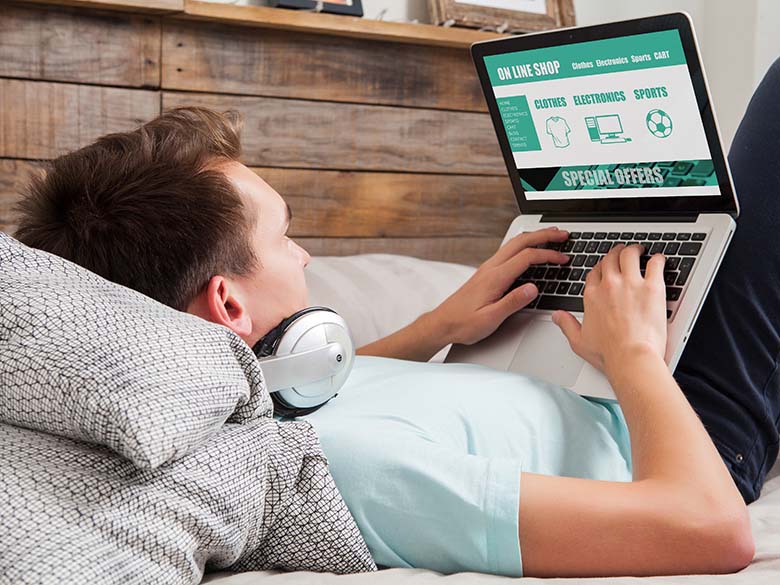 Chances are, you probably haven't heard of Amazon Allowance. This little-known program, which has been flying under the radar since June 2015, just caught our attention. Why? If used right, it just might help you keep more cash in your wallet.
When it comes to saving money on Amazon, all eyes are usually on Prime (and with good reason; the program boasts free two-day shipping and loads of other perks for Amazon junkies, including free Prime Video). But what many don't know is that there are heaps of non-Prime savings opportunities right under our noses.
Enter Amazon Allowance, a largely unknown way to curb your spending by funding a gift card for yourself or any other Amazon member—a digital allowance, if you will. You can send a one-time amount, which makes for easy gift-giving, or set up automatic daily, weekly, monthly, or twice-monthly withdrawals. The minimum spending requirement is $5 per transaction and there are no fees.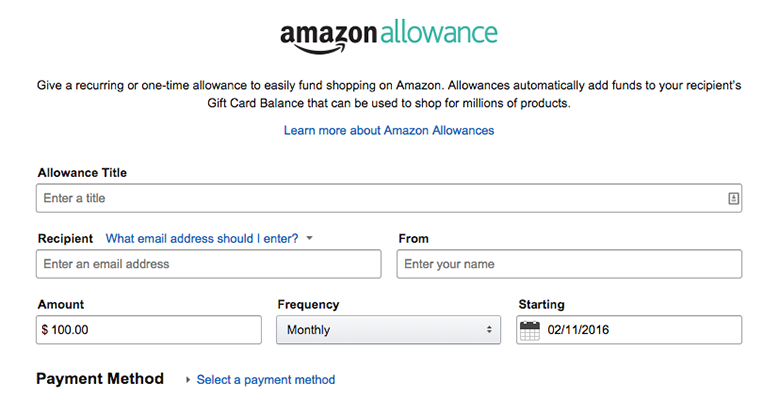 How can this save you money? It all comes down to budgeting. Instead of linking your account to your debit or credit card and then going hog wild on Amazon, which is dangerously easy (especially with Prime), Allowance helps you rein in your spending. If, say, you want to spend no more than $100 on Amazon next month, set your Allowance to that amount and forget about it. It's comparable to using a cash-only system for hand-to-hand transactions; once the money runs out, it's gone.
Of course, the knife cuts both ways. For some people, it may end up being nothing more than an excuse to jump on Amazon and buy things they otherwise wouldn't. If you're making automatic contributions to your account, you might as well use it, right? But if you're disciplined enough and set your contributions to an appropriate amount for your budget, it may help keep your spending in check.
Another perk of Amazon Allowance is that it can be helpful in building or maintaining your credit score. Since part of your FICO score is determined by the length of your credit history, holding on to older credit cards is important. Some cards require a minimum number of transactions to stay active, though, which is where Amazon Allowance can help. If you set up a monthly contribution with that old credit card you never use, you'll keep your card active — and your credit score up — without having to worry about pulling out your card every few months. Additionally, for cards that give bonuses after a certain number of transactions per month, a daily or weekly Allowance contribution could definitely help you meet those minimums and earn some bonus points on your card.
Still, Amazon Allowance is perhaps most popular among parents of college students because it doubles as an electronic funds transfer. If a kid who's away at school needs money for books or toiletries, for example, Mom and Dad can simply load up their Amazon accounts instantly without having to fuss with going to the bank or wasting money on transfer fees.
In the meantime, the Allowance program joins other undercover ways to save on Amazon. The site's discount search function, for instance, allows you to manipulate any search URL to display only items that are seriously marked down. Similarly useful for non-Prime members is the filler item-finder, which enables you to find items that are the exact right price to increase your order total enough to get free shipping.
Got your own Amazon savings hack up your sleeve? We'd love to hear it!

Image courtesy of Thinkstock/Daviles
Our editors strive to ensure that the information in this article is accurate as of the date published, but please keep in mind that offers can change. We encourage you to verify all terms and conditions of any product before you apply.