Can You Really Trust Amazon Product Reviews?
Fake Amazon reviews have become a real problem. We took at look at how common they are and, more importantly, how to spot them.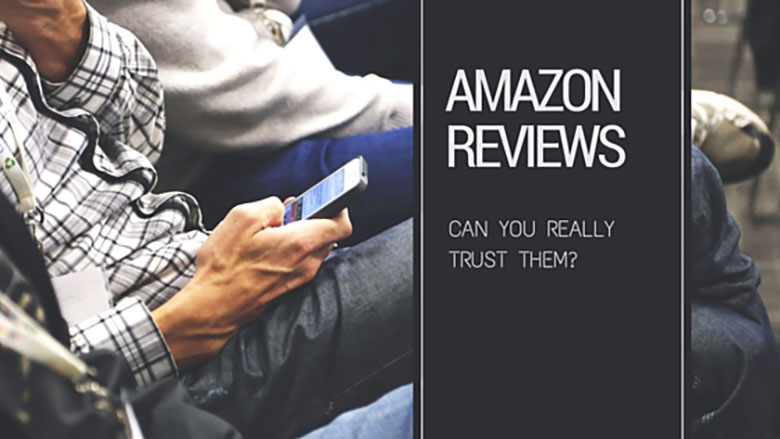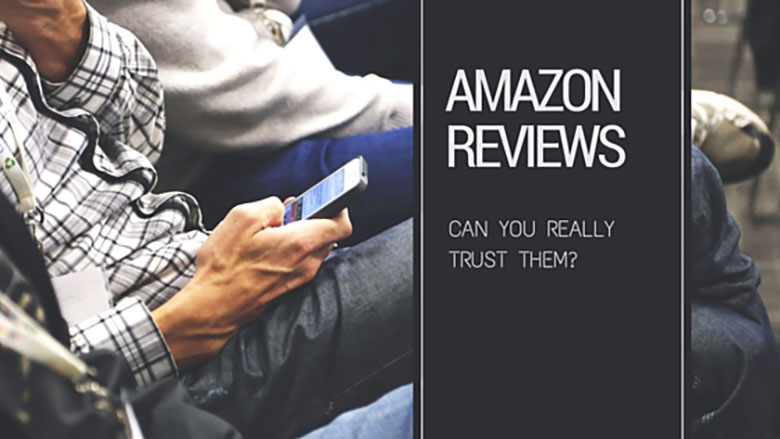 If pouring over user reviews is part of your online shopping experience, it may be time to rethink your research strategy. It turns out that a good chunk of Amazon reviews are indeed phony, or at least not entirely unbiased.
The sheer prevalence of five-star ratings is a red flag in itself. BestReviews.com recently took a closer peek at 360,000 Amazon user reviews that spanned nearly 500 products. What they found was an abnormally high number of user-generated five-star ratings, especially when compared to other popular sites that also spotlight consumer reviews (think Yelp, TripAdvisor, etc.).
A whopping 66.3 percent of ratings on Amazon were five-star ones. This begs the question: is it really possible for so many listings to be that amazing? It doesn't seem likely.
As BestReviews points out, positive reviews can make a big difference in whether or not a product sells on Amazon. To attract buyers, some manufacturers are willing to pay for user reviews, using free or discounted products as compensation. (Paying cash directly for user reviews is strictly forbidden by Amazon.) When this is the case, Amazon requires that the reviewers indicate it in their review and confirm that their rating is an honest one.
Still, the BestReviews study found that "paid" reviews were much more likely to snag five-star ratings. (More than 82 percent doled out perfect reviews. That number hovered around the 65 percent mark when written by people who hadn't been compensated for their review.) These numbers were even steeper where new products were concerned; 96 percent of "paid" reviews gave four to five stars. In other words, it appears that not all Amazon reviews are created equal.
Why Slickdealers Should Care
When it comes to determining which Amazon deals are worthy of sharing, fake reviews can easily muck up the waters. After checking out Fakespot (more on this tool in a bit), the Slickdeals team started regularly catching Amazon "deals" being posted that were loaded with biased, dubious reviews. In some cases, up to 90 percent of reviews were eventually identified as suspicious.
To help weed out the duds, we recently went as far as to change our rules for products sold by Amazon third-party sellers. In order for these products to make the cut on Slickdeals, they now must:
have at least a 1,000+ store rating
have a minimum of 50 reviews, with 80 percent being deemed acceptable by Fakespot
Deals that don't meet the criteria will be removed by moderators, with exceptions being made by deal editors on a case-by-case basis. The new system was designed with the Slickdealer in mind; sketchy deals have no place on the site.
What Amazon Is Doing About Fake Reviews?
We're not the only ones cracking down on the problem. Amazon is also taking its own measures. To help buyers navigate the review system, the online retailer currently marks organic reviews with a "Verified Purchase" label. (Translation: the person who wrote it bought the product from Amazon at the usual price and was not pressured to write a review.)
Amazon is also taking the problem of reviewers receiving cash payments to court. Since last spring, they've filed a total of three lawsuits aimed at over a thousand supposed fake reviewers. The final outcome remains to be seen, but at least they're not turning a blind eye to the issue.
Identifying Fake Amazon Reviews
Now for the good stuff — how do you actually spot a fake Amazon review from an authentic one? As mentioned above, reviewers who've been compensated for their feedback are required to disclose this to buyers. BestReviews says that these reviews typically include the designation of an "honest review" somewhere in the text.
Take these Bluetooth speakers, for example. Amazon user JENNIE, who gave them four stars, also writes that she received the product "at a discount in exchange for my honest review versus paying full price."
If you want to take it a step further, run the URL through Fakespot. (Here's a CNET article with more instructions on how to do that.) The free site, which analyzes Amazon product links for suspicious reviews, gives these same speakers a failing grade where authentic reviews are concerned. Among the reasons why, it says that a major number of the 300+ reviews are of low quality. It even goes as far as to pinpoint a specific user who has a history of reviewing products without purchasing them, and who is also known to post large chunks of reviews on the same date. Fakespot also has a Chrome extension you can add to your browser for quicker access.
While this is clearly pretty valuable, we'll be the first to admit that Fakespot isn't perfect. Some great products can still fall victim to a poor grade. (The Amazon Fire only earns a "C" on Fakespot.) Even so, the site can help spotlight some seriously low-quality reviews.
In the meantime, it may be wise to take Amazon reviews with a grain of salt — especially when the reviewer has been compensated for their feedback. On our end, we're doing our best to filter out potentially shady deals from third-party sellers.
What's your take on fake Amazon reviews?
Our editors strive to ensure that the information in this article is accurate as of the date published, but please keep in mind that offers can change. We encourage you to verify all terms and conditions of any product before you apply.