Save Hundreds Using Amazon Digital Textbooks for College
Our best tips on how to save money on college book rentals and study helpers.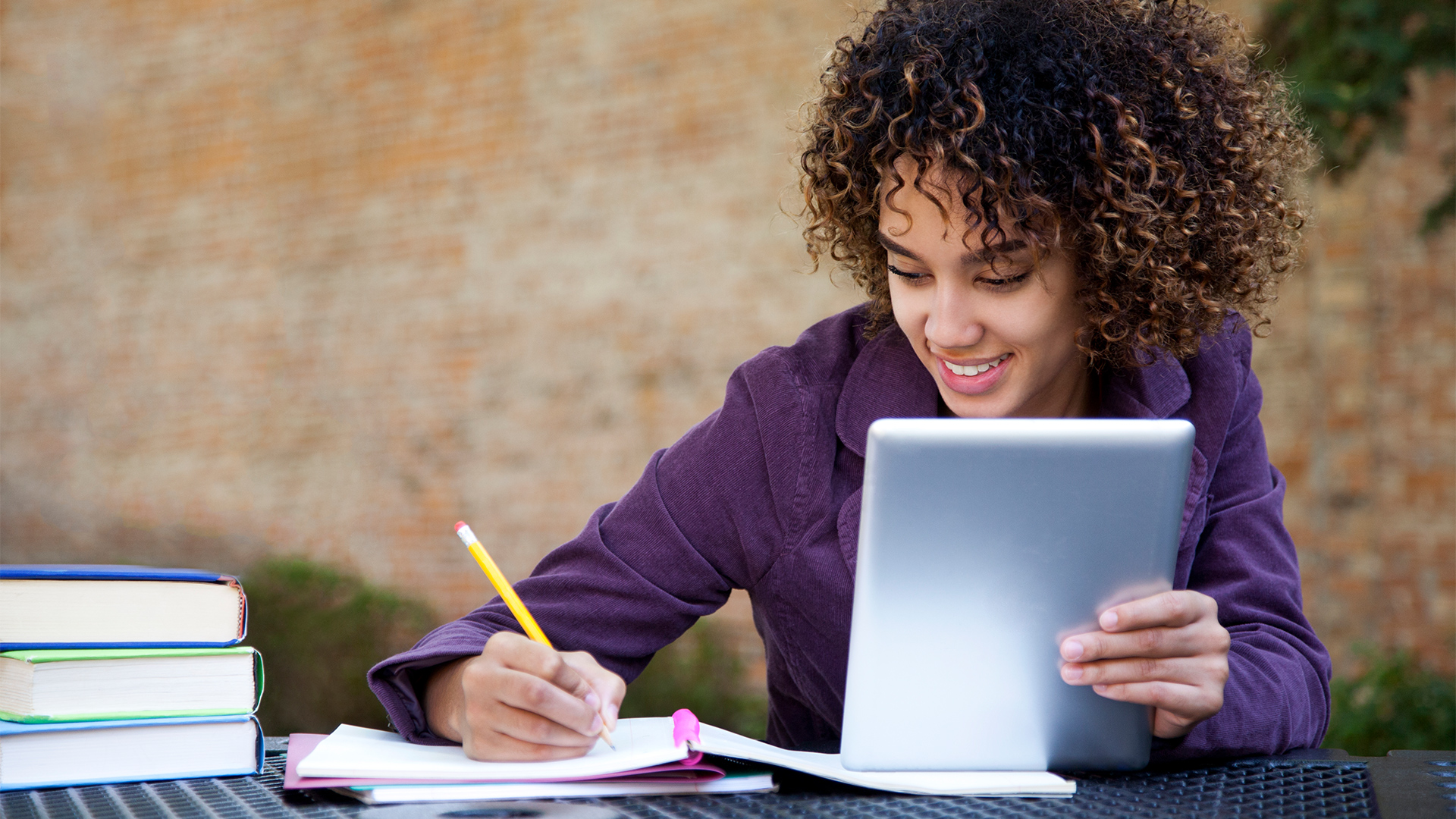 You're already paying an arm and a leg to make your educational and career dreams come true—no need to spend a fortune on college books too.
While there is a lot of great advice on how to find used college books for great prices, we wanted to bring you the best ways to save on digital textbooks. Digital college books come with a lot of perks—they are space-saving, easy to search via a word or phrase and can be digitally highlighted and marked up for your next study session.
---
1. Use Amazon Prime Student for College Book Rental for Digital Titles

For years, Amazon has been a top spot for used college books and a place to rent college books for cheap, but did you know you can also rent books digitally to save even more? Take the textbook Calculations in Chemistry: An Introduction as an example. The options for this book include:
Buy new in paperback for $47.75
Rent digitally for $20.40 | Save $27.35 | Save over $100 per semester per book
Buy digitally for $35 | Save $12.75
Buy used in paperback for $44.30
Rent paperback for $22.34
Renting this eTextbook would save you over $27 over buying the new paperback price and just under $2 on the paperback rental. As an added plus, digital returns are automatic, so you don't have to worry about shipping back physical rentals. You don't need Amazon Prime Student to rent textbooks either, but it can save you a lot of money on other shopping essentials.
How Amazon Digital Book Rental Works
Unlike a physical Amazon college book rental, you can set the date of your digital rental if your semester is longer; however, it costs a few cents per day to extend the digital rental. For this particular textbook, if you didn't send the paperback rental book back, you would automatically receive a 15-day extension for $11.87. Extending the digital rental for the same time period only upped the cost $1.50.

Slick Tip: Keep in mind not all Amazon college books are cheaper digitally, and some are not well-rated for digital use. Look up your semester's book list on Amazon to compare prices. Even saving $3 per book will add up quickly if you have to buy 10-15 books per semester.
---

While you won't find many textbooks on Audible, you will find thousands of traditional book titles used in English, political science and history courses. Sometimes using an Audible credit or buying the Audible version of the book costs less than buying a paperback version. If you can score a free Audible trial, then you'll save even more.
The real appeal of Audible is that you can give your eyes a break and listen in small chunks of time throughout your day. Need to wash the dishes or drive to the store? You can listen to 20-30 minutes of your assigned reading while still being productive.
Slick Tip: When it comes to picking general education credits toward your degree, look for options in English arts to satisfy degree requirements. Many times English courses rely on classic or popular books like The Invisible Man or Leviathan for its curriculum rather than costly textbooks. You can also look up course textbooks before settling on a specific class too. Even in the same English 101 course, the required book list can vary greatly in price.
---
3. Use Chegg Study to Better Understand Your Physical Textbooks

If you do just need to have physical textbooks, then Chegg is the way to go to rent college books for cheap. That same introductory Chemistry textbook cost $14.99 to rent through Chegg, and you're allowed to highlight.
The real hero of Chegg is their textbook solution program. For $14.99 per month, you can have access to over 9,000 textbook solutions. You can also ask an expert for one-on-one homework help, with most questions answered in 30 minutes. Chegg Study also has a searchable database of 21 million homework solutions, so there is a good chance the problem you're stuck on has already been solved.
Slick Tip: You can cancel Chegg Study any time, so use it for a month or two and cancel it on your school breaks.
Want to know when the next Audible trial and deal happens? Set a Deal Alert for Audible, and don't miss out on affordable finds.
Up Next: 
Our editors strive to ensure that the information in this article is accurate as of the date published, but please keep in mind that offers can change. We encourage you to verify all terms and conditions of any product before you apply.