Coronavirus and Travel: What Does it Mean for Your 2020 Plans?
Free itinerary changes and cancellations are becoming standard.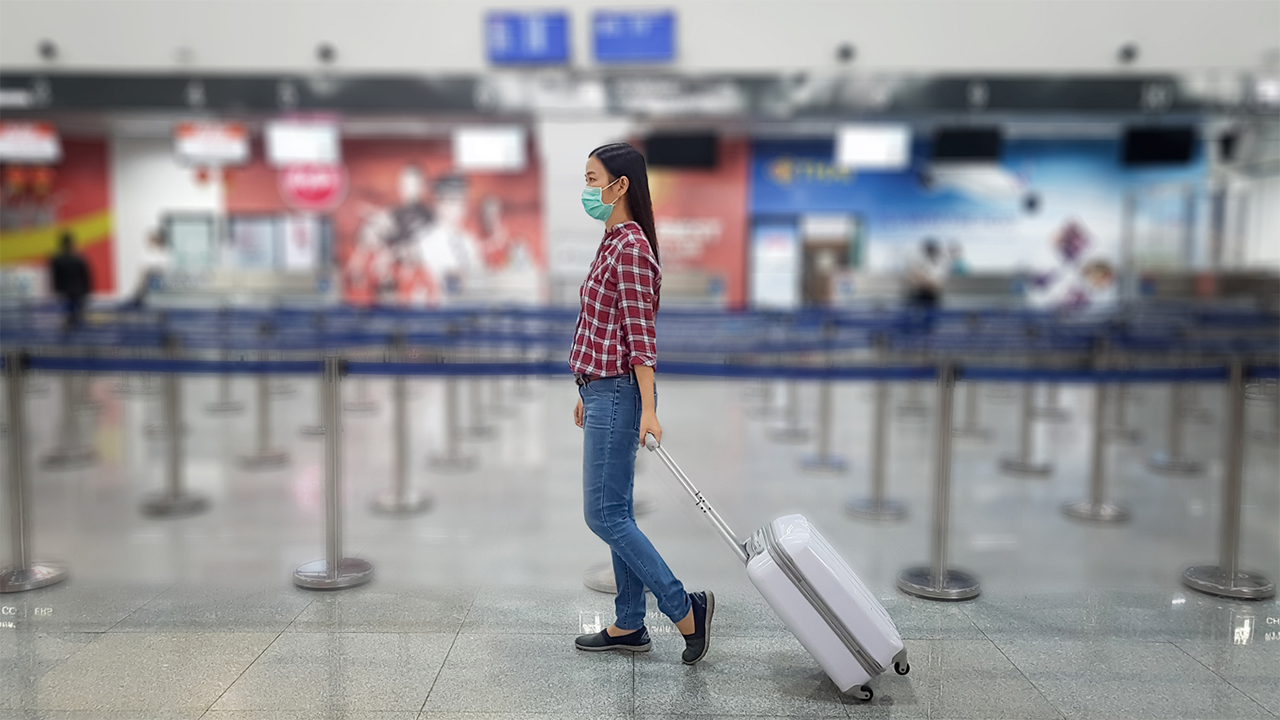 Two summers ago I read Station Eleven by Emily St. John Mandel, a fictional account of a global flu pandemic that devastates the world and ends civilization as we know it. Understandably, I've been thinking about this book a lot.
Not because I think its premise will come true (I don't). What sticks with me about Station Eleven is the way in which it's also a love letter to civilization as we know it. "What would you miss?" reads the inside front cover of my paperback edition.
In these trying times of social distancing, voluntary quarantines and shelter in place, there is a lot I already miss. And I imagine I'm not alone in missing travel, both literally missing it due to now-canceled trips, as well as missing the idea of it. We just don't know when it will be safe to fly again.
Some likely think it's frivolous to even think about leisure travel at a time like this. But I've always believed in travel as more than just a pleasure. It expands our sense of the world, our empathy and our imagination. Traveling to a new place or country inspires the feeling that anything is possible. And I'm guessing that's a feeling many of us need to hold onto right now.
So without further ado, let's look at how the global COVID-19 pandemic is affecting travel right now in mid-March, as well as what may be in store for the rest of the year.
Cruises

The cruise industry was the first to take a blow, with the Diamond Princess quarantined at a Japanese port on February 5th. Princess Cruises, the owner of the ship, announced a "Voluntary 60 Day Pause of Global Ship Operations" on March 12th.
If you have a scheduled departure between March 12th and May 10th, you can transfer 100% of the money you already paid to a future cruise of your choice through May 1st, 2022.
Princess Cruises is also offering "an additional generous future cruise credit benefit" to incentivize customers to re-book instead of requesting a cash refund. They are also running a summer clearance sale with up to 40% off cruises "sailing soon" to Alaska, the Mediterranean, and more.
Here's a round-up of what other cruise companies are doing:
As you can see, the cruise industry is trying to get people back on board without compromising health and safety. If you want to take advantage of special offers, I'd recommend choosing a company with a "Cruise with Confidence" policy.
This will let you cancel or reschedule a summer cruise if we are still living in self-isolation and quarantine.
Air Travel

On March 13th, The New York Times published an article about young people with remote jobs taking advantage of cheap plane tickets to travel the world. But, only five days later, the U.S./Canadian border is closed. The EU has shut its borders. And the San Francisco Bay area is under a "shelter in place" order.
So airfare may be cheap, but where is it safe to go? At this point, I'd recommend looking for cheap fares on future trips only. Everyone should avoid non-essential travel for now. You can sign up for a travel Deal Alert from Slickdeals to stay in the know on airfare sales.
The three major U.S. carriers (American, United and Delta) are offering free reservation changes and cancellations depending on booking and flight dates. As the situation is changing daily, you'll find the most up to date details for each carrier on their websites.
Hotels

Many hotels are closing temporarily due to coronavirus health concerns and single-digit occupancy rates. Like the cruise companies and airlines, they are offering flexible booking to entice fearful customers to book now for the future.
Upcoming reservations may also be canceled or rescheduled free of charge in almost all cases. Check with the specific hotel for details.
Travel Insurance
With all of the flexible booking and refund options available right now, you may not need travel insurance to obtain a refund for a coronavirus-impacted trip. However, if you are planning to travel internationally right now, you may want to purchase medical travel insurance in case you become ill or infected while away from home.
RELATED: Do You Actually Need Travel Insurance?
Check with your primary medical insurance, if you have it, for any policies related to domestic and international travel. Also, look into whether you have credit card travel insurance coverage before purchasing an additional policy. If you do buy travel insurance, look for "Cancel For Any Reason coverage" and read all the fine print carefully.
Bottom Line
We are living through unprecedented times. No one knows for sure when the coronavirus pandemic will ease and we can resume normal life. What we do know is that many people will be itching for adventure and new scenery once we can get out again.
It may ease your self-isolation blues right now to book a trip for later in the year, knowing that you can change your reservation for free if needed. Of course, discretionary spending is a luxury right now, as many people experience lost income and jobs.
Those of us who are lucky enough to continue working remotely and getting paid during the pandemic should do what we can to support local and national businesses, including the travel industry.
In the meantime, check out our "Coronavirus: Tips, Deals and Hacks to Help You Shop Smart and Stay Safe" article.
---
UP NEXT: 
Our editors strive to ensure that the information in this article is accurate as of the date published, but please keep in mind that offers can change. We encourage you to verify all terms and conditions of any product before you apply.