Costco's Famous Hot Dog Could Cost You $60
If you want to dine at the famous Costco food courts, you may need a membership.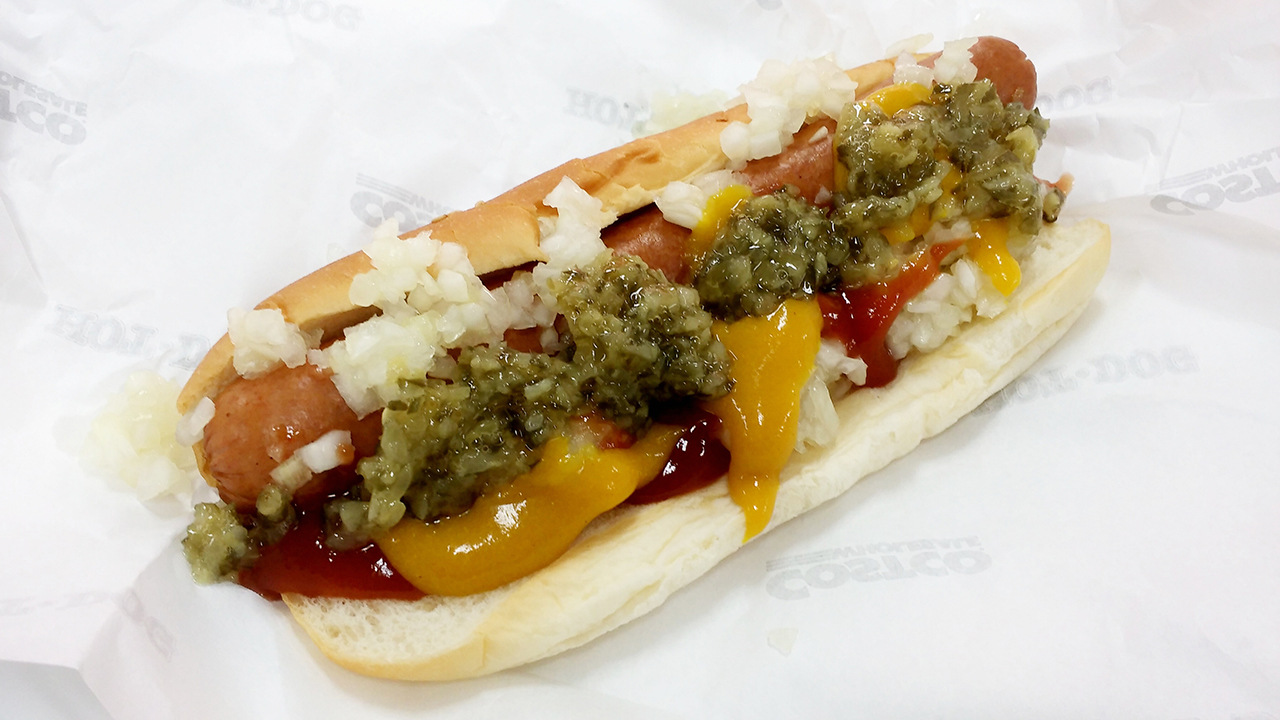 The times, they are a-changin'….
Costco's famous $1.50 hot dog and a soda deal which has remained the same price since its introduction in 1985 may soon come to an end, of sorts.
While anyone right now can enjoy "dining" at many of the Costco the food courts nationwide with or without a membership card (annual membership starts at $60), there are rumblings online that after March 16th, 2020, Costco Membership will be required to purchase any food at their food courts –including their famous hot dogs and their $1.99 crazy-delicious pizza.
Signs spotted at the various Costco stores have been posted online and state: "Effective March 16, 2020, an active Costco membership card will be required to purchase items from our food court. You can join today. Please see our membership counter for details." Ouch!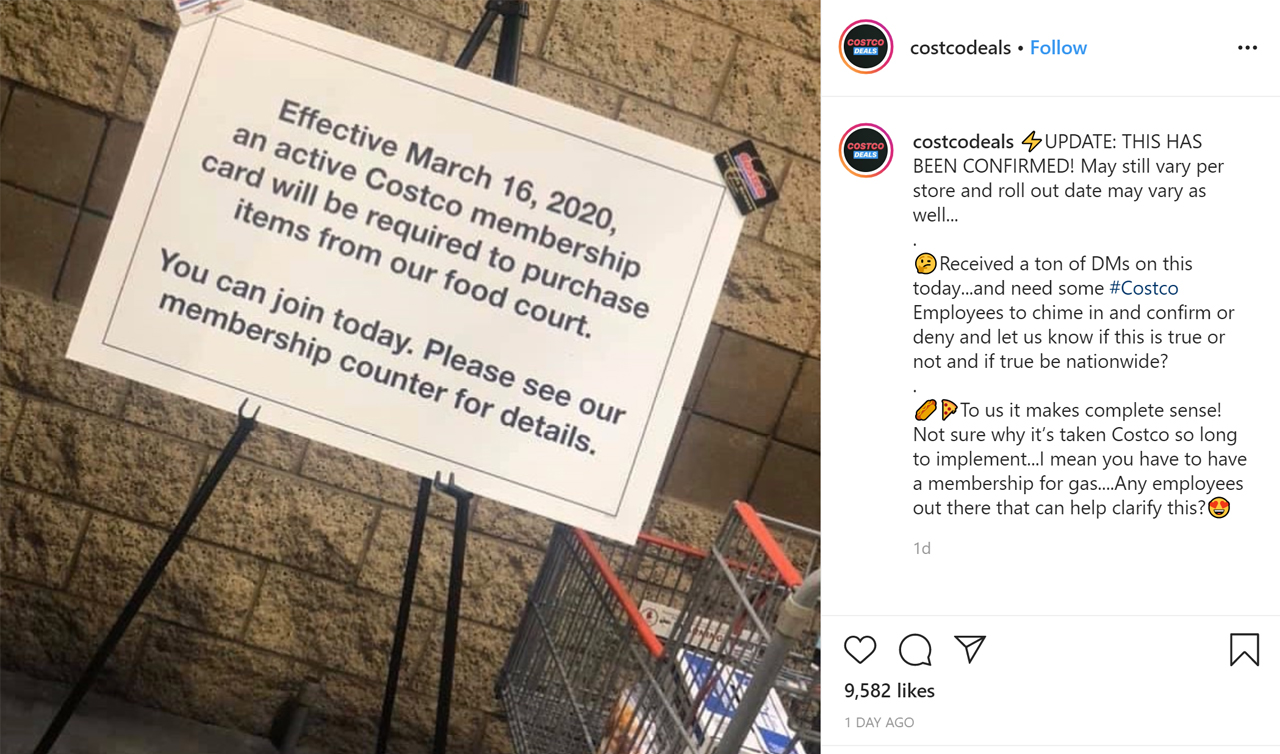 Really, when you break it down, the $60 per year annual membership fee is ONLY $5 PER MONTH, and you make that back in savings with a minimum monthly purchase of 1 hot dog and soda deal plus a side of pizza (grand total cost of $3.49) which would easily set you back $10 anywhere else.
See the Best Costco Deals of the Week
For other Costco coupons, promo codes, deals, and offers, check out the Costco coupons page on Slickdeals, or visit the Warehouse Savings section on Costco's website for all active member-only savings (Note: the newest savings will drop again March 2nd, 2020).
Ready to save right now? Here's the latest Frontpage deal from Slickdeals:
Search URL: https://slickdeals.net/newsearch.php?firstonly=1&pp=20&sort=newest&rating=frontpage&forumid%5B%5D=9&hideexpired=1&r=1
---
Hungry? You may like to consume: