Costco Membership Fees to Increase on June 1st
Attention Costco members: Your next renewal will be $5 to $10 more expensive.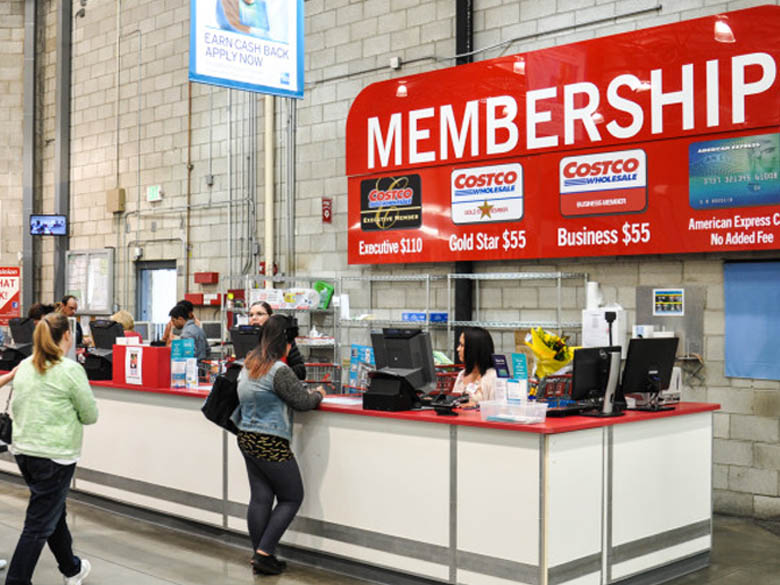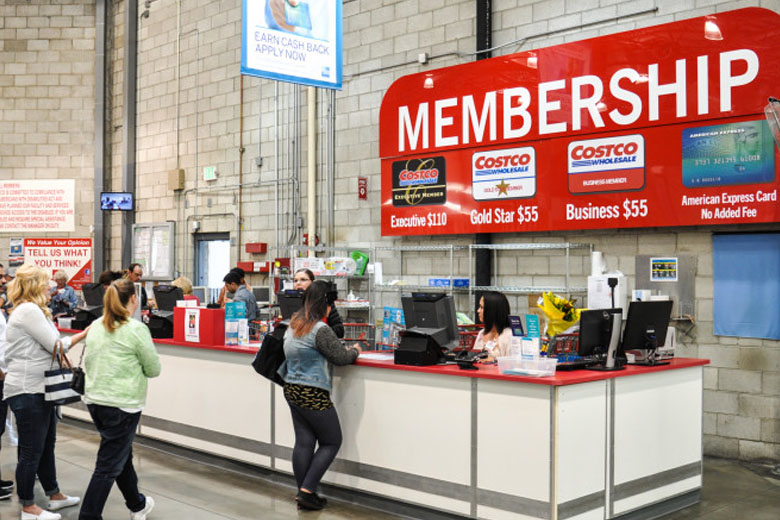 Update March 3, 2017: Costco has announced a $5 increase for its individual, business, and business add-on annual memberships, effective June 1st, 2017. Executive memberships will also increase from $110 to $120.
————————————————————-
Retail experts are buzzing about a likely increase in Costco's annual membership fees, which could be announced as early as tomorrow. Rumor has it that a 10-percent hike is on the way, meaning the basic Gold Star Membership increases from $55 to $60 per year; their Executive Membership is expected to jump from $110 to $120 per year.
The prediction, which comes from UBS analyst Michael Lasser, stems from Costco's own pricing pattern — the company tends to raise their membership fees every five to six years. Since the last increase was in late 2011, the timing seems about right.
The big-box giant has yet to confirm or deny the rumors, although, according to a recent Yahoo Finance report, Costco's CFO hinted at potential fee increases during a December earnings call. UBS says that clarification will likely come when Costco announces their second-quarter earnings on Thursday, March 2nd. Until then, we'll be waiting.
I've been shelling out the Gold Star Membership fee for the better part of a decade. These days, we save over $650 per year buying in bulk at Costco, so having to cough up an extra five bucks doesn't bother me in the slightest; for our family, the savings outweigh the minimal cost. Still, it's a reasonable assumption that Costco will benefit big time.
According to CNBC, roughly 75 percent of Costco's profit comes from their membership fees. Translation: increasing the annual price tag, even as little as $5 to $10, is a slam dunk for shareholders. But it also might be a serious irritant to loyal customers, especially those who are already paying over $100 per year for an Executive Membership. The only thing that may soften the blow is that this top-tier membership comes with an annual reward certificate equal to 2 percent back on your purchases for the year.
For us Gold Star members, Yahoo Finance reports that we can break even on the $5 price increase if we spend $500 per year using Citi's Costco Anywhere Visa Card. The card gives 2 percent cash back on all Costco purchases, which would essentially negate the price increase. The card also comes with cash-back opportunities at gas stations, restaurants and more. Our family would hit that $500 spending mark within the first few months, but I personally would rather spend an extra $5 than open another line of credit. (We're uber-cautious about accruing debt.)
We'll see if Thursday indeed brings news of Costco membership fee hikes. If so, will you grit your teeth and pay up? Or say so long to your member card?
---
Any product or service prices/offers that appear in this article are accurate at time of publish, and are subject to change without notice. Please verify the actual selling price and offer details on the merchant's site before making a purchase.