Costco Offers 2-Day Grocery Delivery with a Steep Markup
Costco unveils 2-day shipping program that leaves a lot to be desired.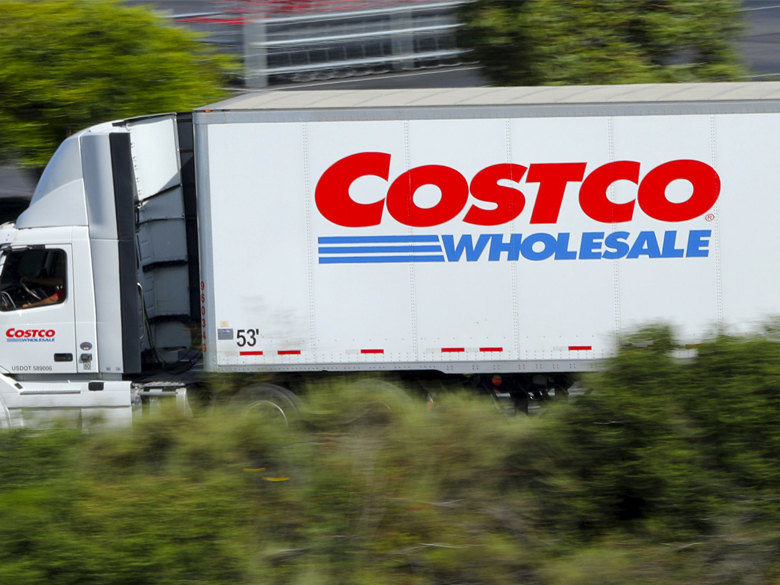 In the wake of Amazon swallowing up Whole Foods, Costco has announced plans of its own to improve its online shopping game. But before you celebrate, the news isn't all good; shoppers can expect a price hike on digital orders. When you add in delivery and service fees, this new service could be increasing your grocery bill by 15% to 20%.
Two-Day Shipping with CostcoGrocery
Let's unpack the details. CostcoGrocery is a new two-day delivery program for non-perishable food items and other odds and ends. Delivery is free once your order reaches the $75 mark, otherwise you'll be hit with a $3 fee.
It sounds good in theory, but there's a caveat that isn't immediately apparent. Customers who are used to shopping in-store will notice a steep price increase when purchasing through CostcoGrocery. According to the store's website, this is to cover delivery and fulfillment costs.
Ordering Costco items online isn't anything new, but it's never been the norm for fresh groceries. The wholesale giant has long sold things like home improvement staples, office products, appliances, tires and more through its website, but perishable grocery items have been — and will continue to be — only available through Costco's Instacart partnership, which also makes the name "CostcoGrocery" feel very inaccurate.
Costco Delivers Same-Day for a Huge Upcharge
Now that Costco's got everyone talking about two-day delivery, the bulk retailer is using this opportunity to spotlight and expand its existing partnership with Instacart. The marketing is clear: If you want perishable food items or simply don't want to wait for two-day shipping, Instacart (which also doesn't require a Costco membership) is there to pick up the slack.
On-demand grocery delivery is a great service, but you'll also pay more when shopping via Instacart. How much more are we talking? You could be looking at as much as 17% more. A quick search for Kirkland toilet paper is a great example. If you order a 30-pack via CostcoGrocery, you'll pay $18.99; the price jumps to $19.59 on Instacart. While that $0.50 may not seem like a huge difference, it definitely adds up if you've got a full grocery order.
Additionally, delivery fees vary depending on the size of your order and the delivery time you choose. What's worse, Instacart says that if you select a high-demand delivery time, you may also get hit with an additional "Busy Pricing Fee," whatever that means. There's also an additional 10% optional service fee applied at checkout. It's akin to a tip, but it actually doesn't go directly to your shopper. (This is a default number that's tacked on automatically. Instacart explains here how to modify it.)
As SFGate reports, a $35 San Francisco-based Costco delivery made through Instacart could cost you anywhere from $5.99 to $11.99 in extra fees.
CostcoGrocery Isn't for Most Costco Shoppers
If you're like me and shop at Costco regularly, these offerings aren't a good deal at all. I'd personally rather brave the weekend crowd and long lines than overpay by such a large margin. There are some other drawbacks too, including the fact that Instacart and CostcoGrocery aren't available in all areas.
What's more, the latter doesn't make weekend deliveries. When you consider the big picture, AmazonFresh is looking more and more attractive for people who want groceries delivered.
What do you think? Will you be giving any of these Costco home delivery programs a whirl?
---
Any product or service prices/offers that appear in this article are accurate at time of publish, and are subject to change without notice. Please verify the actual selling price and offer details on the merchant's site before making a purchase.