3 Credit Cards That Paid for My Family's Trip to Hawaii
If you want to take your family to Hawaii for 90% off like I did, here are the credit cards I used to earn most of those miles and points for the trip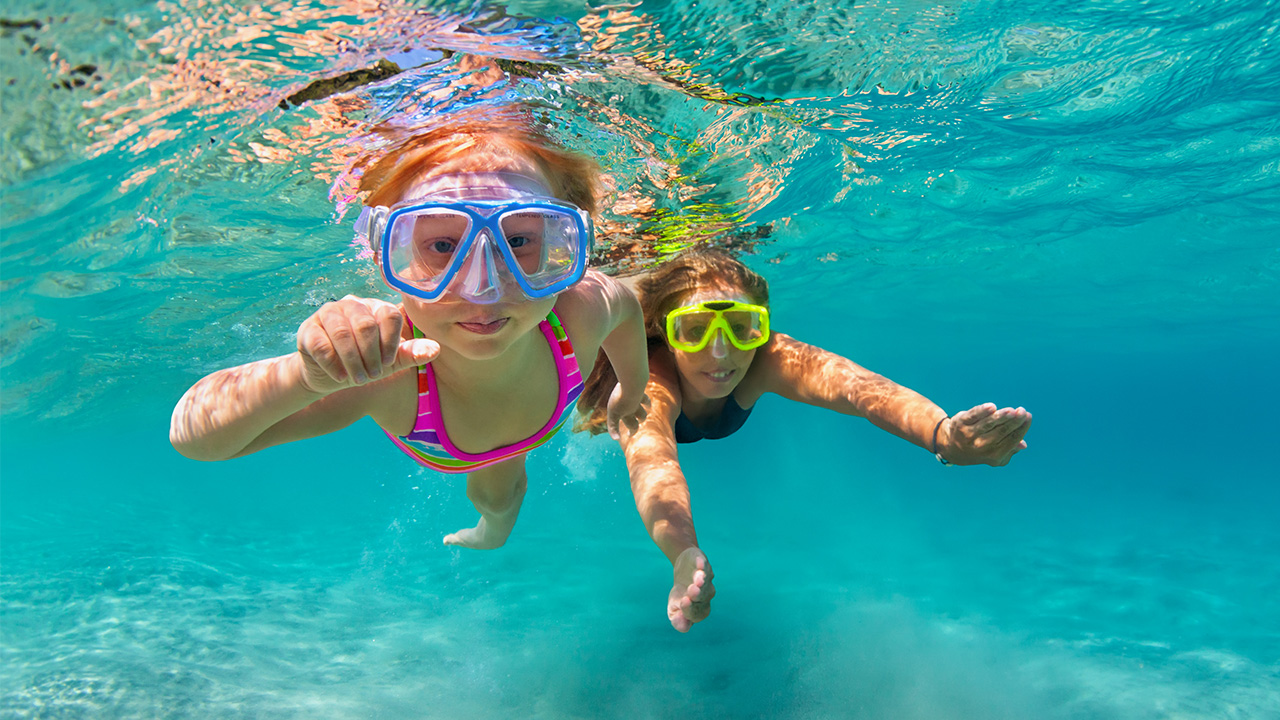 Opinions expressed here are author's alone, not those of any bank, credit card issuer, airlines or hotel chain, and have not been reviewed, approved or otherwise endorsed by any of these entities. Slickdeals may receive compensation from Chase.
Last week, I returned from a wonderful 10-day trip with my family of five to Hawaii. I hadn't been in 29 years, and the current state of COVID-19 recovery led us to the Big Island for our first vacation since the start of the pandemic. If you've been following my credit card articles here on Slickdeals, you won't be shocked to read that I paid for the bulk of the trip with miles and points.
I did the math sitting on our balcony at the Hilton Waikaloa Village and figured our trip would have cost about $15,000 if we had paid the list price for everything. However, we only spent about $1,500, most of which were expensive resort-priced meals and adult beverages. Here's a look at how we pulled it all together and the credit cards that paid our way.
Hawaii Is A Wonderful And Expensive Destination
The last time I went to Hawaii, I was 7 years old. My dad took us on a trip to Hawaii that included stops on both the Big Island and Maui. I remember some highlights and had a fun time. But my family never returned due to the cost and distance, and I hadn't been back on my own.
We picked Hawaii because it has among the lowest COVID-19 rates, enforces strong mask-wearing mandates and keeps strict rules around outside visitors. We knew we would feel safe and enjoy warm weather there, so I started hunting for flights and hotels.
Thanks to our Southwest Companion Passes, my two oldest kids fly free when my wife and I travel. Our third is a lap child. That means we only paid $5.60 per person each way in fees plus miles. Thanks to COVID and our proximity to LAX, we found flights for about 60,000 miles total round-trip for the adults.
I picked two hotels to get some variety over our 10-day visit. Our first hotel was the Hilton Waikaloa Village Resort. I stayed at the same place back when I was seven. I loved the memories so much as child that I made a point to return with my family.
The Hilton Waikaloa Village Resort didn't disappoint. We enjoyed the most incredible hotel suite of my entire life, dolphins, sea turtles, a luau and an overall wonderful time.
I can't recommend this hotel more, and they didn't pay me to say that. (They did hook me up with a nice dinner and paddle-board rental, but I would have said the same nice things anyway.)
>>Travel Credit Card Sign-Up Bonuses: New Customers Earn Points, Miles and Cash
Our second stop was the Sheraton Kona Resort & Spa at Keauhou Bay. The Sheraton was a lot smaller, and we ran into a handful of minor issues. So I can't give it as glowing of a review. However, we enjoyed the stay there, notably the pool, wild goats and evening views of manta rays.
The 3 Cards That Paid For My Hawaii Trip
If you want to take your family to Hawaii for 90% off like I did, here are the credit cards I used to earn most of those miles and points for the trip.
Chase Sapphire Reserve®
My longtime standby credit card is the Chase Sapphire Reserve, which began as a Chase Sapphire Preferred® Card. Right now, the Chase Sapphire Reserve starts you out with a 60,000-point bonus (enough for my family's flights to Hawaii) after spending $4,000 in purchases in the first three months. You also earn 3x points per dollar on dining (including eligible delivery) and travel purchases, and 1x points on all other spending.
It also gives you bonuses and discounts with Lyft, Peloton and DoorDash, among other perks. Those benefits are worth at least $180 if you take full advantage of them.
Over the weekend, I told my friend Jesse that the Sapphire Reserve is my number one card for frequent travelers who only want one premium card. It includes a $300 annual travel credit, airport lounge access, travel insurance, purchase protection and other great benefits. While it requires a $550 yearly fee, frequent travelers typically get much more back from the benefits and rewards than you have to pay in annual fees.
We use this card for any travel purchases that are not covered by miles or points and dining purchases to get the biggest possible bonus. I also rest easier knowing my trips are covered by the excellent travel insurance benefits of the card. I'm such a fan of this travel credit card, I even helped my mom apply for the Sapphire Reserve.
Chase Freedom Unlimited® card
The Chase Freedom Unlimited is a cash-back card with no annual fee, but it comes with a superpower when paired with any Chase Ultimate Rewards card. You can turn cash rewards into Ultimate Rewards points at a rate of 1 cent = 1 point.
That means the Freedom Unlimited card gives us an equivalent of 5x points on travel purchased through Ultimate Rewards, 3x on dining and drugstores and 1.5x everywhere else. Right now, it has a $200 sign-up bonus after spending $500 in the first three months. That's worth 20,000 Ultimate Rewards points.
When using those cards regularly, you can see how the points add up fast. We use Freedom Unlimited as our "everything else" card in addition to the bonus categories.
Pro Tip: If you also carry the Chase Freedom Flex℠ Card, you can earn up to 5x on popular purchase categories that rotate every three months. If you use all three credit cards, you're earning maximum Chase Ultimate Rewards points.
The Platinum Card® from American Express
Last on this list is another premium card, the Amex Platinum. I recently signed up for the personal version and earned a 75,000-point welcome bonus after signing up, which took care of a big chunk of our hotels. It's another expensive card with a high annual fee, but it comes with huge benefits that are unbeatable for luxury travel.
The Platinum Card includes 5x points on flights and hotels booked through American Express Travel and 1x points everywhere else. While the points-earning potential is not impressive, the benefits are. We have Hilton and Marriott gold status, which gave us perks at both hotels on this trip. It also comes with another Priority Pass membership to take my whole family of five into a lounge without extra fees. It also includes credits for Uber or Uber Eats, TSA PreCheck or Global Entry, Saks Fifth Avenue and PayPal.
I don't have room to mention every Amex Platinum benefit right here, but needless to say, it's an excellent premium travel rewards card.
Never Pay Full Price to Travel
I discovered the world of miles and points about a decade ago, and it has been a truly fantastic ride. I've flown and stayed all over the world at a fraction of the typical cost. That's a win for my lifestyle and my budget. But none of it would be possible without these rewards credit cards.
>>REWARDS TRAVEL: How to Travel for Free With Credit Card Rewards
As long as you pay off the balance in full every month and avoid certain fee-bearing activities, you'll never pay more than the annual fee. Once you earn your first big signup bonuses, your biggest problem will be choosing where to travel next!
---
Related Financial Offers
>>WIN: Biggest Bank Bonuses Right Now: Cash Promos for New Deposit Accounts
>>EARN: Best High-Yield Checking Accounts
>>GAIN: Best High-Yield Savings Accounts
>>SAVE: Best Free Checking Accounts
>>INVEST: Bitcoin Promo: New BlockFi Customers Receive Crypto Bonus
>>SECURE: Chase Business Complete Bonus: $300 for New Customers
>>RECEIVE: New Axos Small Business Customers Receive $100 Bonus
>>PROMO: Earn a $175 Bonus When You Open a New SoFi Money Account
While we work hard on our research, we do not always provide a complete listing of all available offers from credit-card companies and banks. And because offers can change, we cannot guarantee that our information will always be up to date, so we encourage you to verify all the terms and conditions of any financial product before you apply.