Credits from the Apple e-book Settlement Could be in Your Amazon Account Right Now
More than $400 million in new credits are being paid out to e-book customers.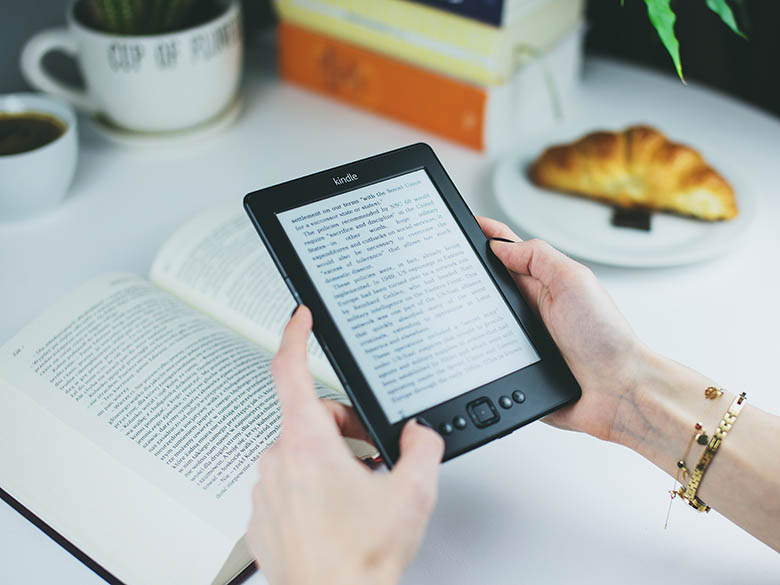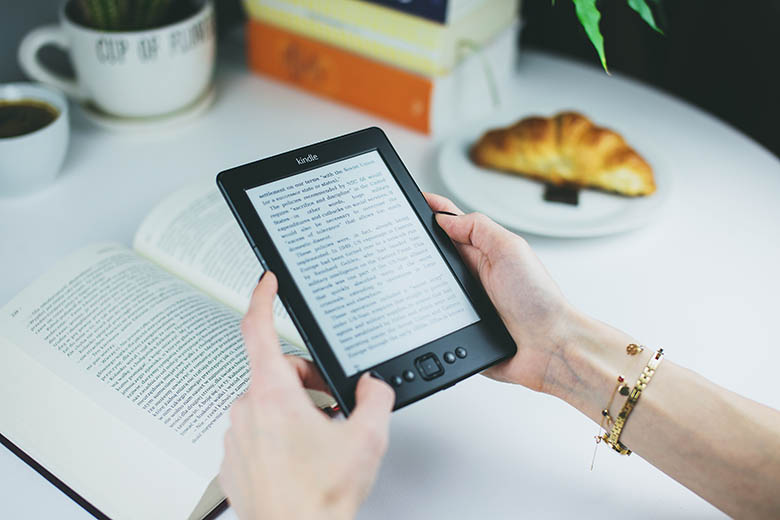 If you purchased any e-books between April 2010 and May 2012, chances are high that you've got some free money waiting for you. Ok, maybe not free money, but what else would you call unexpected credits in your Amazon account?
The Back Story
The money is flowing from a multimillion-dollar Apple settlement. As a result, America's favorite tech company is shelling out credits to consumers who bought e-books from Amazon, Apple, Kobo and Barnes & Noble during the timeframe mentioned above.
In a nutshell, Apple was found guilty of price-fixing, which violated antitrust laws. As Business Insider reports, Apple conspired with five major publishers to dramatically raise then-low e-book prices. This was all set in motion at the end of 2009, just before the unveiling of the iPad—and its iBookstore. At that point, e-books were going for just $9.99 on Amazon; something publishers seriously hated as it threatened their hardcover book sales. Apple was also poised to break into the e-book business and needed to compete with Amazon's super-low prices.
According to a recent Inc. report, Apple persuaded those five publishers to name their own e-book prices, of which Apple would take a 30 percent cut under the condition that the publishers wouldn't set lower prices with any competitors. (We're looking at you, Amazon.) On average, this raised e-book prices to $14.99 a pop.
The deal wasn't exactly kosher, and Apple has now been ordered to pay $400 million in damages.
What This Means for You
If you bought any e-books between April 1, 2010 and May 21, 2012, you probably have some credits waiting for you. As Refinery29 reports, Amazon is making it very easy to claim; everything you need to know can be found here.
According to CNET, "on an individual basis, each plaintiff in the suit will receive $1.57 in credit for most e-books they bought and a $6.93 credit for every e-book purchased that was on the New York Times bestseller list."
As for e-book purchases made through another retailer, be on the lookout for a credit. (I received an email last night informing me that an automatic credit in my Apple account is on its way.) Like the Amazon credits, it's valid for one year and will expire on June 24, 2017. And they can be used for any new purchases—not just e-books.
How Much Money Can You Expect?
That really all depends on how many e-books you bought during the designated timeframe. But some Slickdealers have received Amazon credits to the tune of $100. In other words, bookworms are in for a treat.
threadID: 8809227
Our editors strive to ensure that the information in this article is accurate as of the date published, but please keep in mind that offers can change. We encourage you to verify all terms and conditions of any product before you apply.