CVS Weekly Ad and Circular: 3/25 to 3/31/18
Don't miss out on all these great deals and discounts.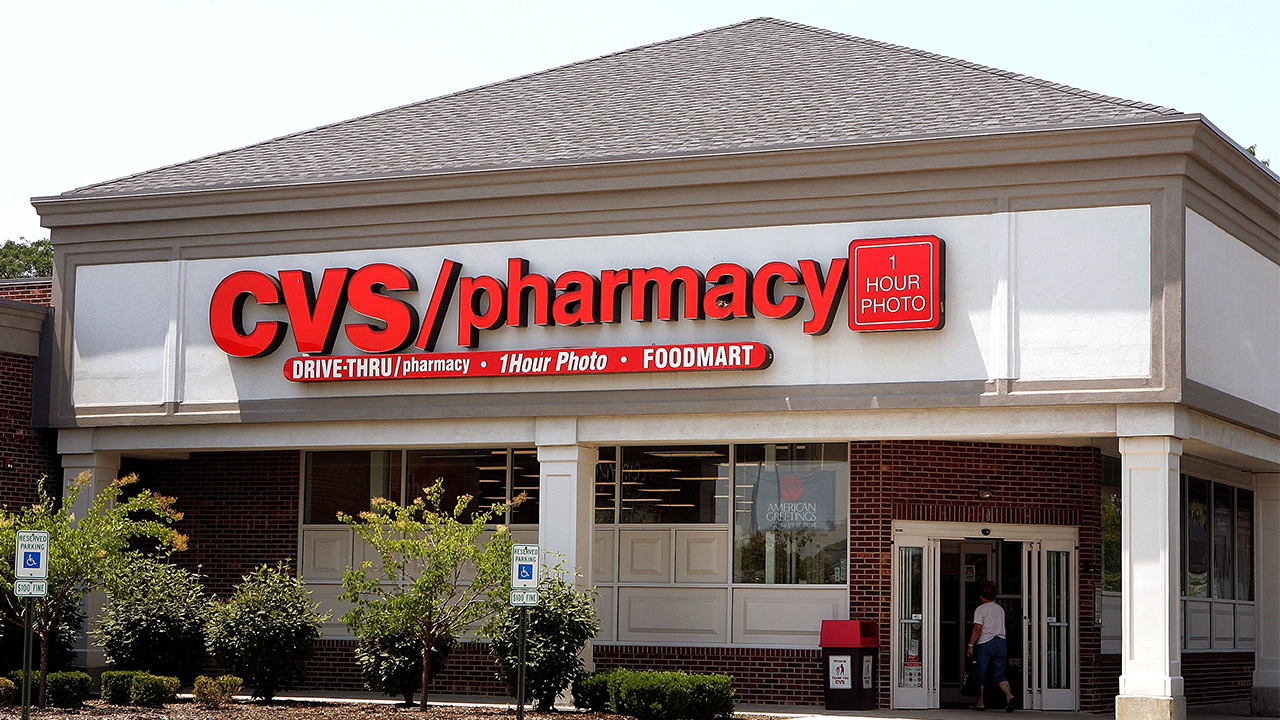 Here are all the CVS deals and coupons from the circular running between March 25 and March 31. Lots of Extrabucks Rewards available, especially on cosmetics, skin care, household items and toiletries. We will update this page weekly and show upcoming CVS deals as soon as we can find them!
Some of the best deals from this week's CVS ad include:
Get an additional 30% off any regular priced items + free shipping with coupon code CVS30SHIP. Only valid online.
Get $5 ExtraBucks rewards when you spend $20 on Scott paper towel 6 ct. $5.49, bath tissue 9-18 ct. $6.99 or Kleenex 3/$4 (or 1.67 ea)
Get $5 ExtraBucks rewards when you buy two of any Maybelline cosmetics
Get $10 ExtraBucks rewards when you spend $30 on Nutrogena acne, facial, bath, Aveeno sun, facial, hand/body lotion or Roc facial (ets & bar soap)
Get $5 ExtraBucks rewards when you buy two Nivea body wash 6.8-16.9 oz
Also don't miss out on this $10 off coupon for your first curbside pickup! And if you haven't gotten your flu shot from CVS Pharmacy yet, get a $5 off $25 coupon when you get a no-cost flu shot (no appointment necessary).
Get a preview of the upcoming CVS weekly ad for 4/1 – 4/7 here.
For more CVS coupon codes, see our CVS coupons page.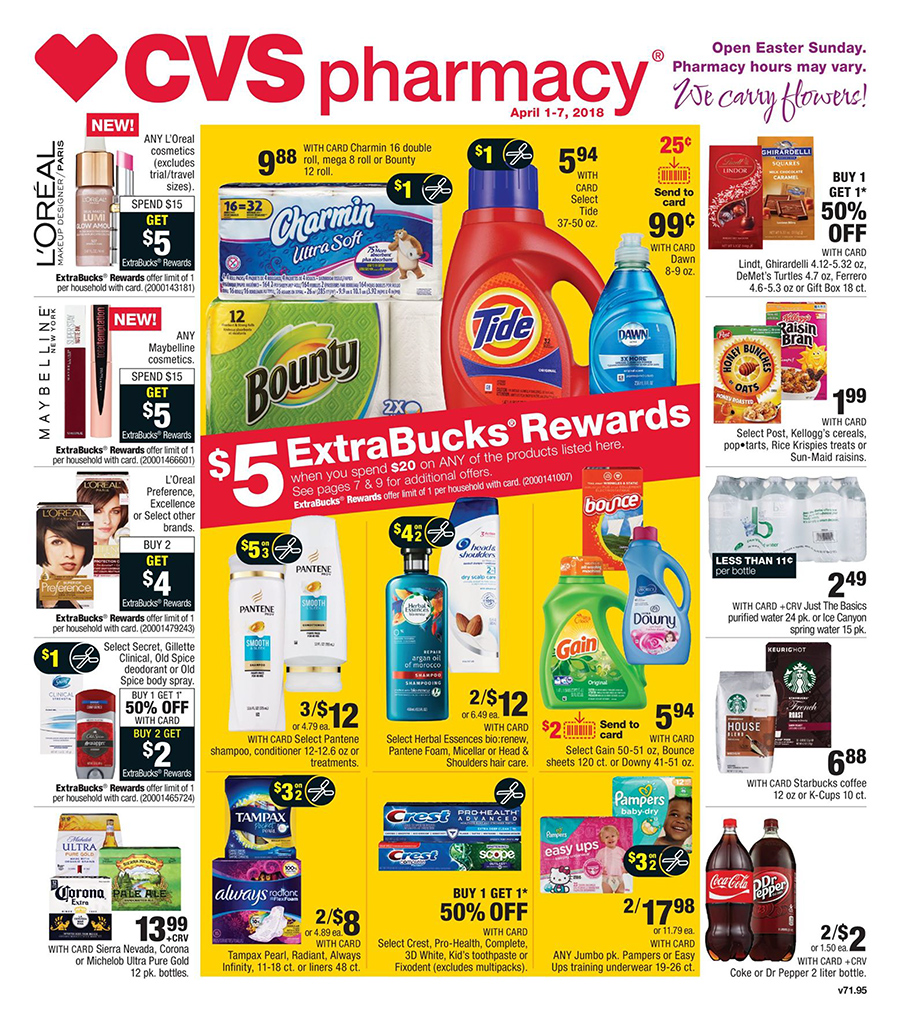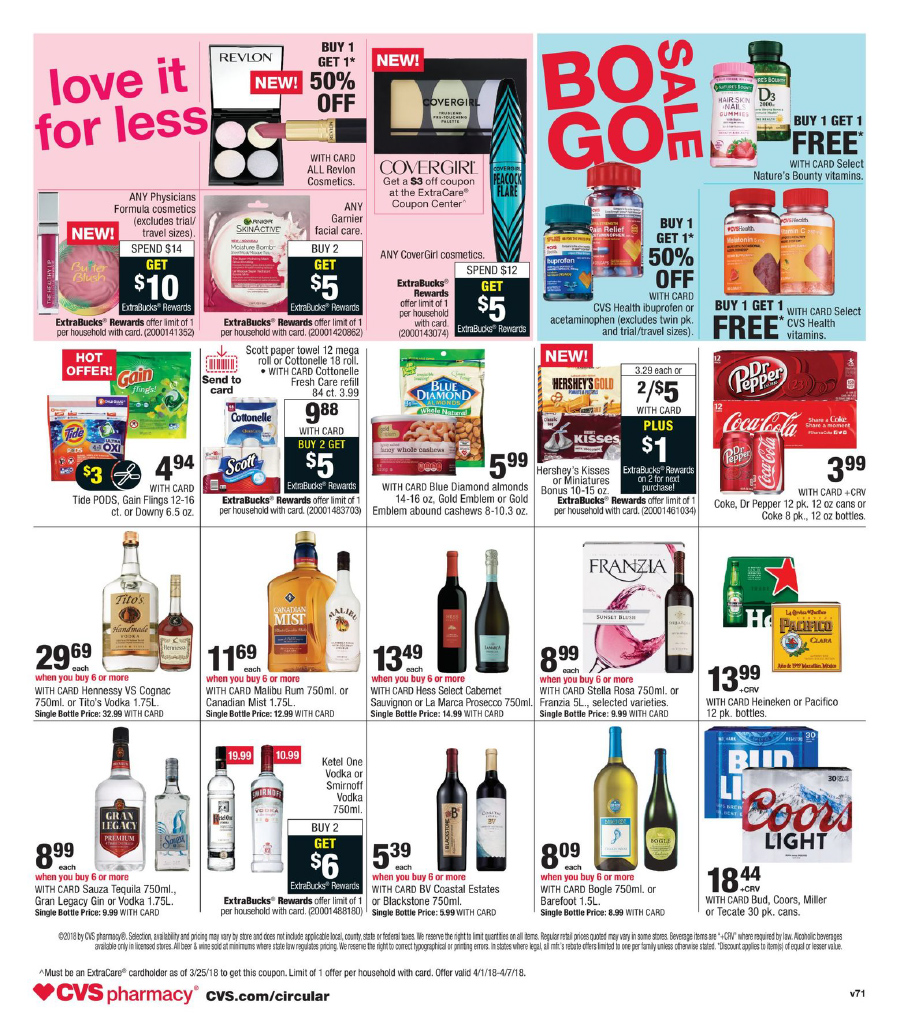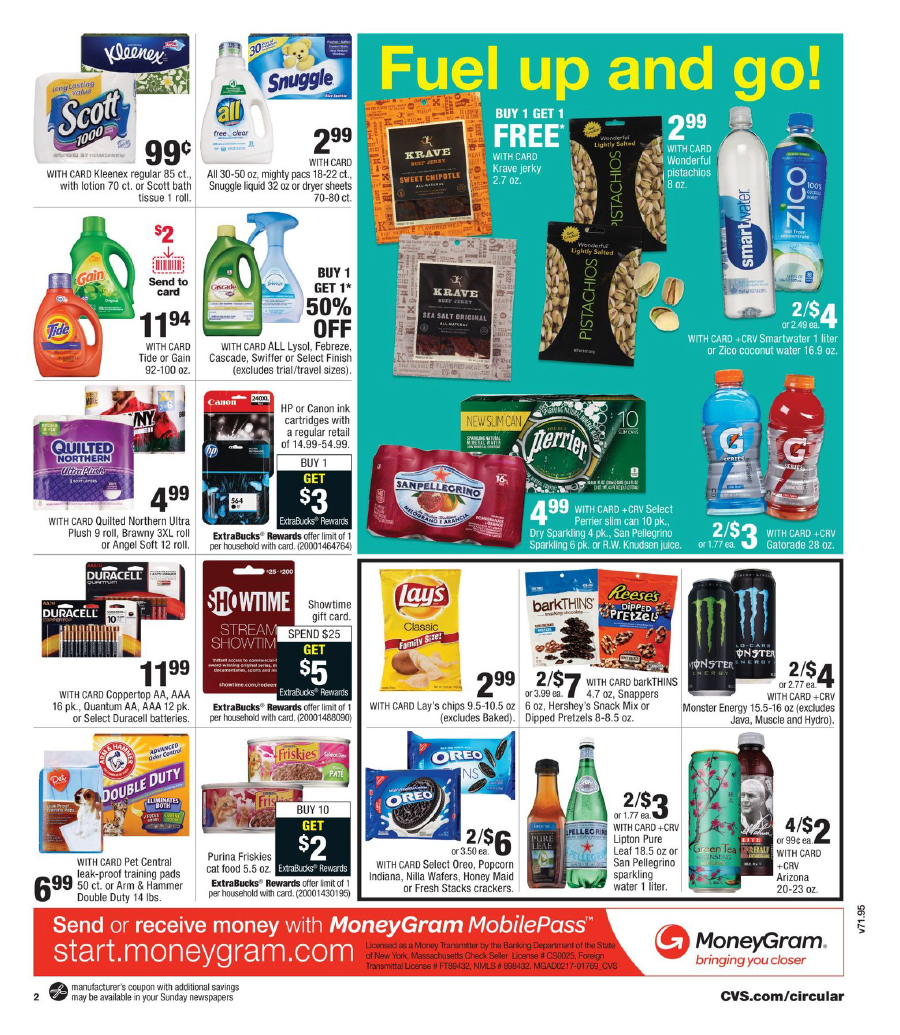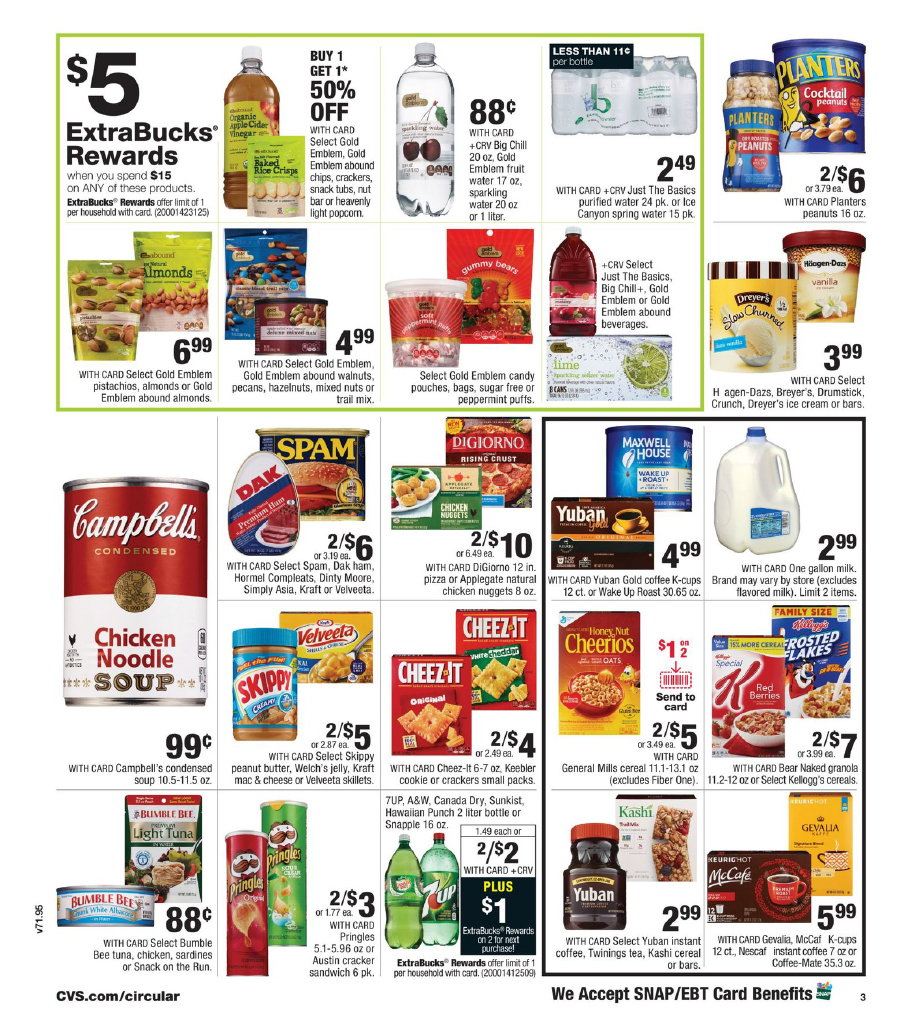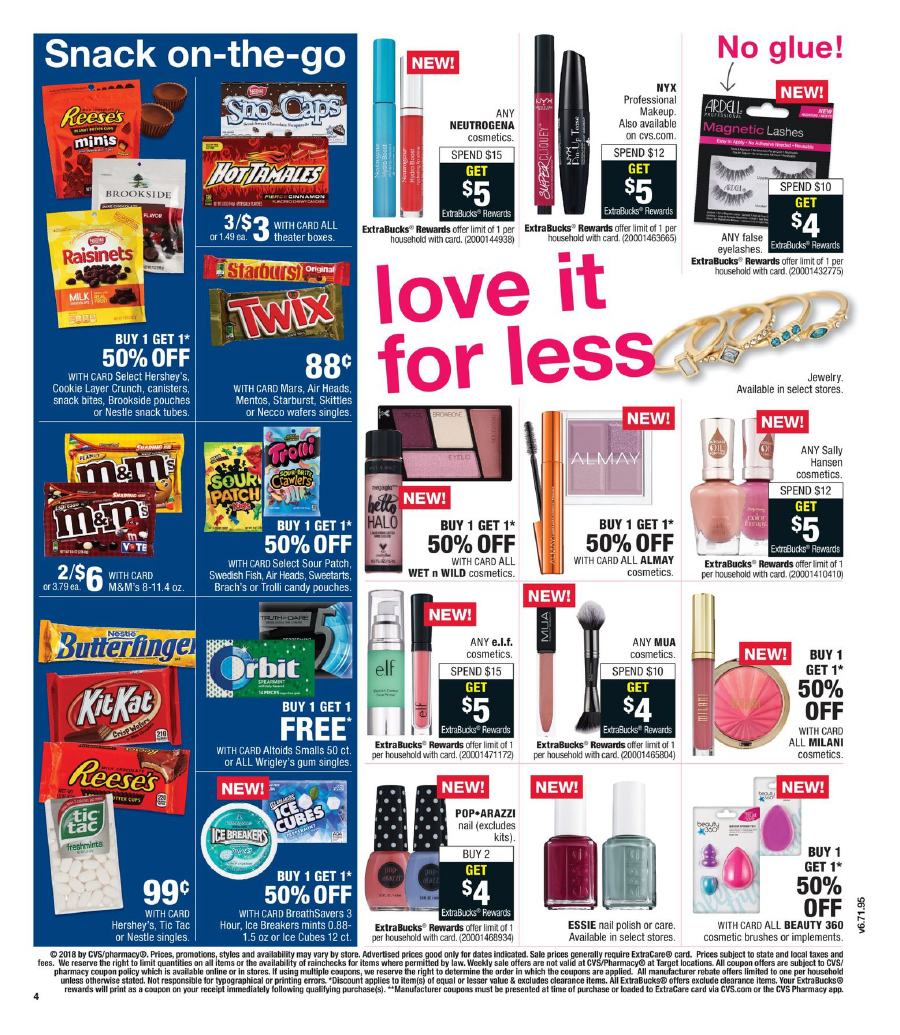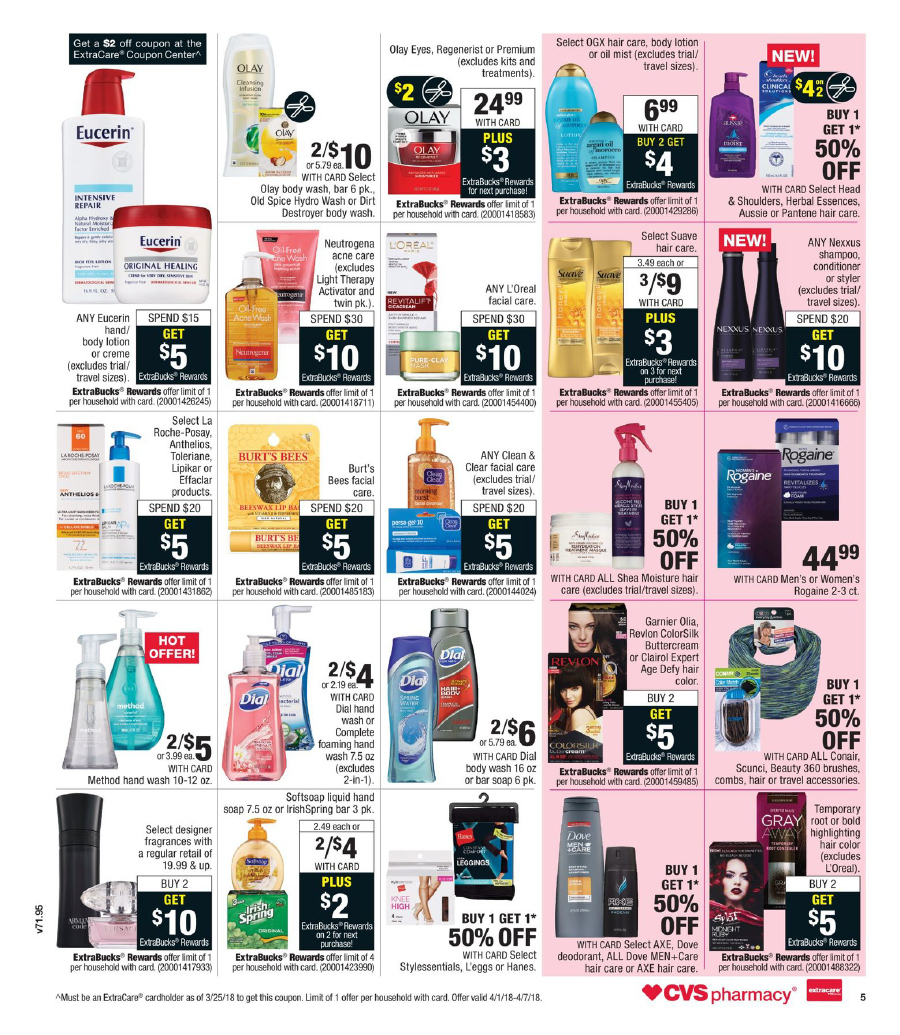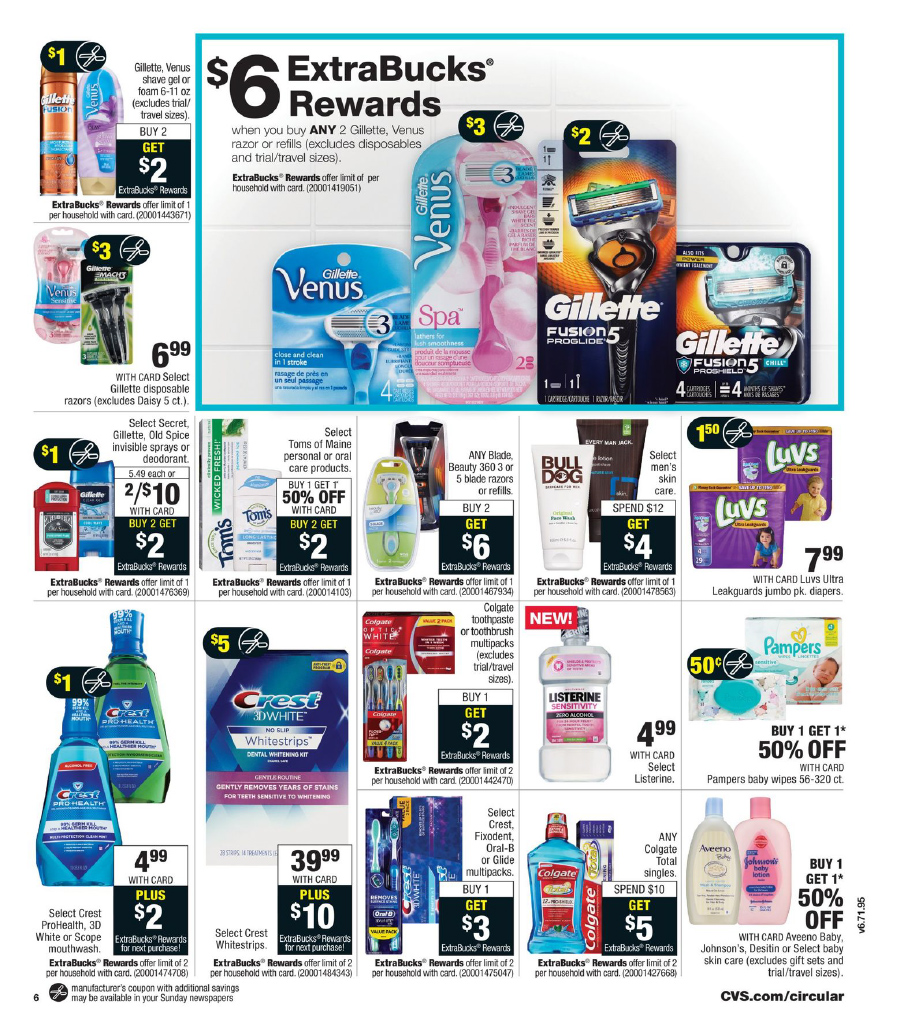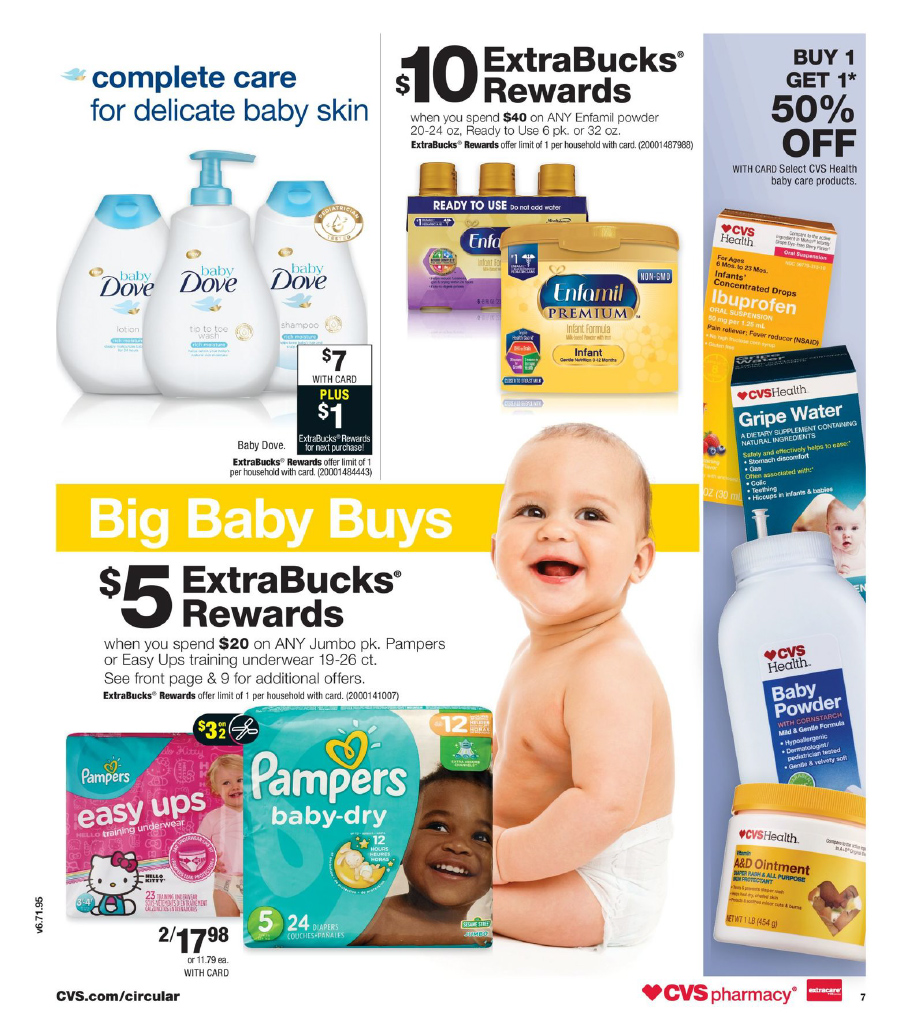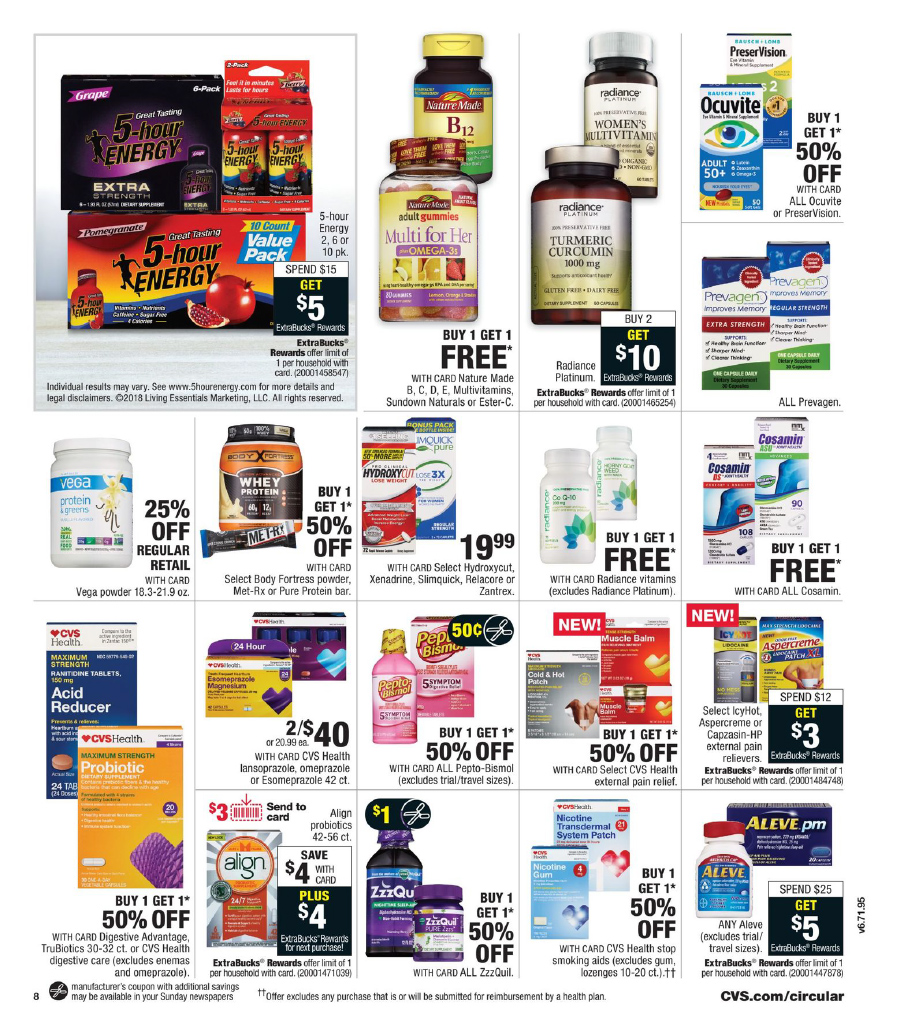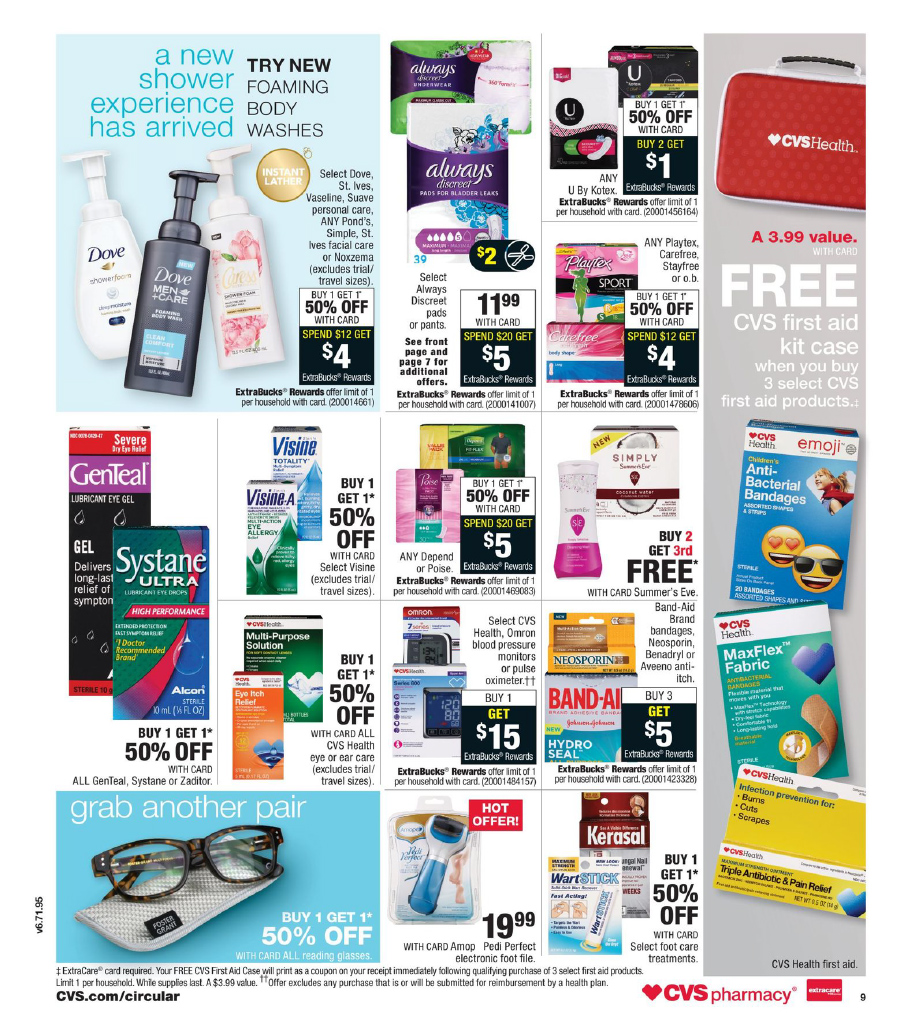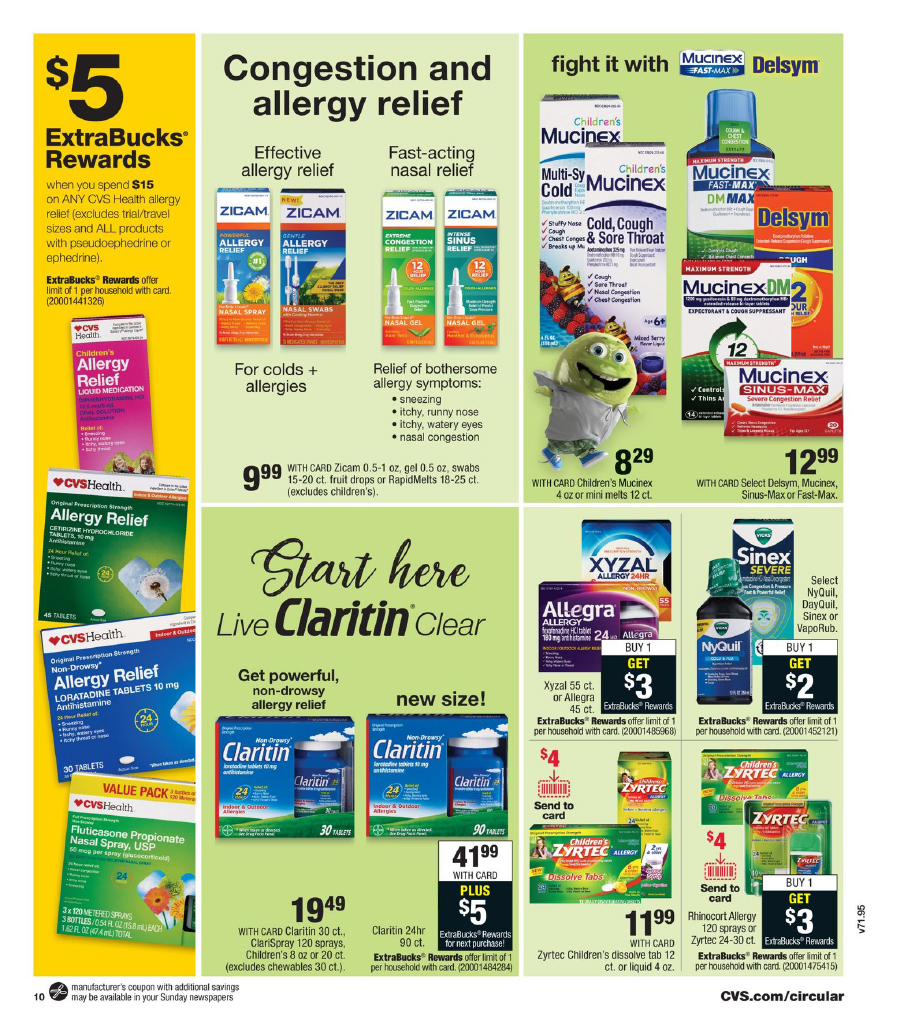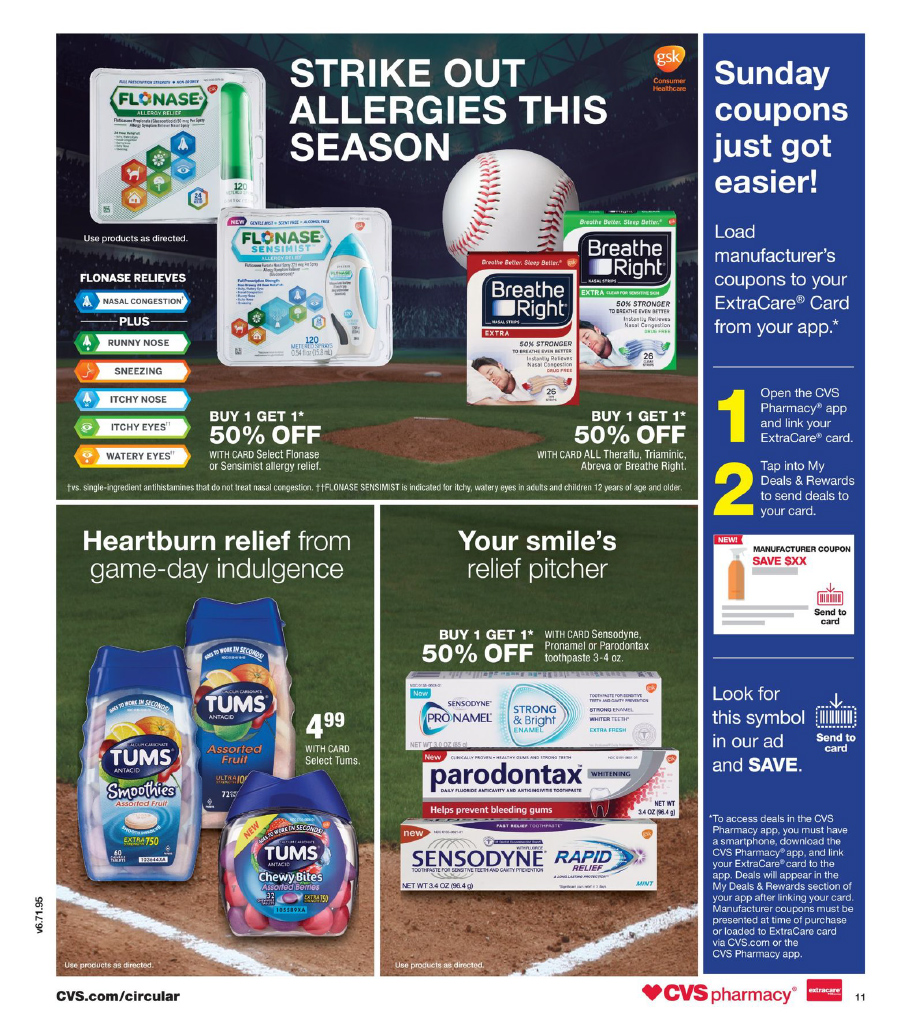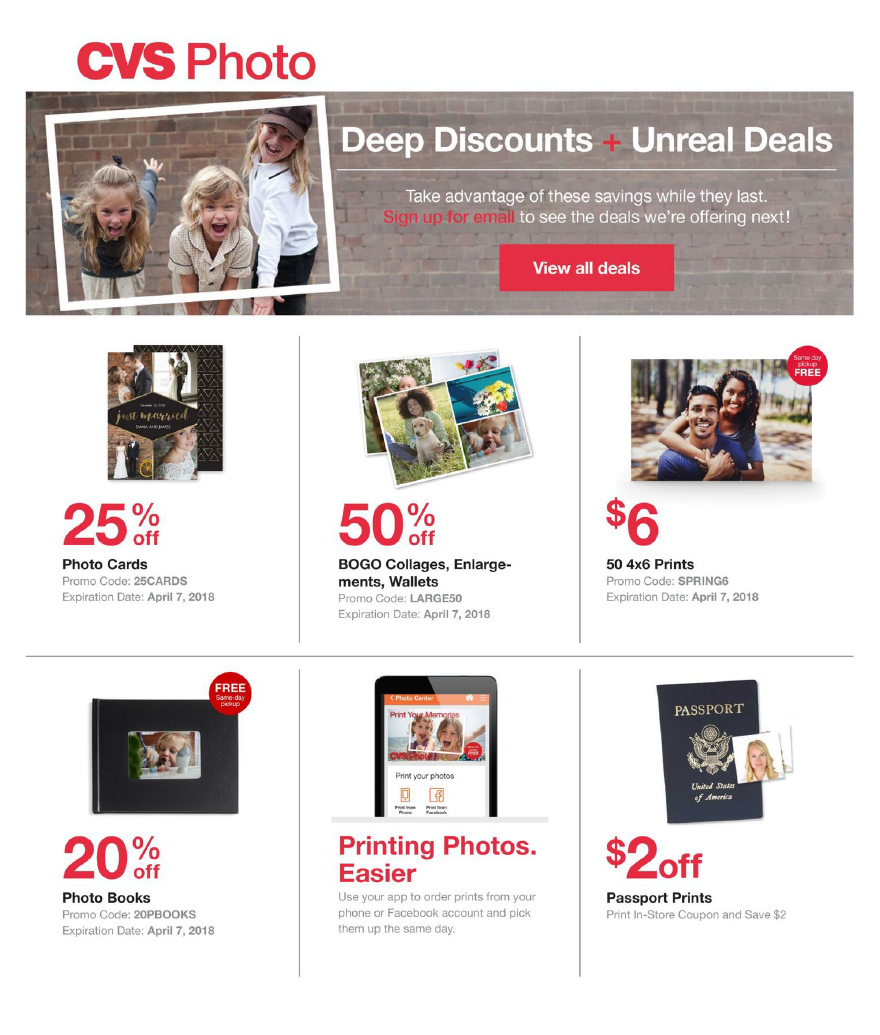 Deals and coupons might vary by location. Click the image below if you want to see your specific weekly CVS ad.

h/t to Jonny118 for pointing out the best deals first!
---
Any product or service prices/offers that appear in this article are accurate at time of publish, and are subject to change without notice. Please verify the actual selling price and offer details on the merchant's site before making a purchase.