DirecTV Offers a Free Apple TV When You Sign Up for DirecTV Now
Let the streaming wars begin!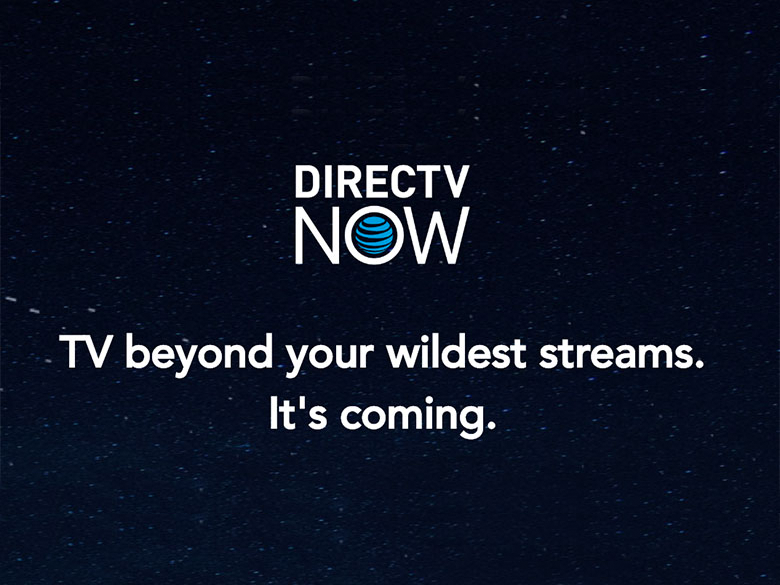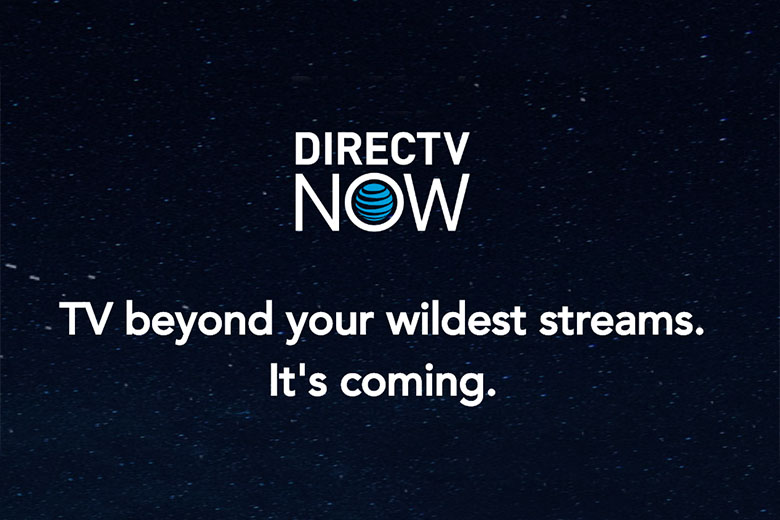 While most Americans are still content hanging onto their cable subscriptions, an increasing number of people are cutting the cord and opting for streaming alternatives. DirecTV is taking a proactive step (depending on how you look at it) by offering DirecTV Now as a streaming option for people who don't want to subscribe to a traditional cable package. According to market research firm The Convergence Research Group, 21.9% of US households will not have a cable or satellite TV subscription by the end of 2016. That's an increase of 3.1% since 2014, so the trend is growing.
What Is DirecTV Now?
Starting Nov. 30, you can sign up for different streaming packages from DirecTV ranging from $35 per month for 60+ channels to $70 per month for 120+ channels. You don't need to sign any contracts and technically don't need any equipment, but it probably behooves you to own a Chromecast, Fire TV, Fire Stick or Apple TV in order to get the content on your big screen. The great thing is, you can get a FREE Apple TV (supposedly 4th gen.) when you prepay for three months, or get a free Fire Stick when you prepay for one month.
threadID: 9462023
DirecTV Now will not have a DVR feature available when it launches (neither does Sling TV), however, it's something they are planning on adding in 2017. There will be a 72-hour "catch-up" window for many networks, allowing you to watch shows on demand that aired within that time frame. They will also have 15,000 titles available on demand, but there's no telling what kind of content that will entail.
Another negative is that you'll only be able to stream on two screens simultaneously, which limits the number of people you'll willingly share your login with (sorry, mom). However, they will offer the best rate on the market for HBO, which you'll be able to add for $5 extra per month. A standalone HBO Now subscription will run you $14.99 per month, or $18 per month if you add it to your DirecTV cable subscription.
Before you decide to sign up, consider all the pros and cons.
Pros
You get HBO and Cinemax for $5 a month each.
You get a free Apple TV or Fire Stick when prepaying for three or one month respectively.
You can cancel anytime without any hidden fees.
This service is "zero rated" for AT&T/DirecTV Internet customers, meaning any data you use while streaming DirecTV Now won't count against your data usage.
For a limited time, you can get the Go Big package for $35 per month instead of $60. Those who sign up during this promotion will keep this rate until they cancel. 9to5Mac has the full channel lineup by package, in case you want to see what you get.
Cons
It's more expensive than Sling TV, which starts at $20 per month.
It only allows two simultaneous streams.
There's no DVR functionality (yet).
It's not compatible with Roku devices (yet).
All packages exclude CBS and NFL Sunday Ticket.
There's no option for a sports-only package.
Should You Sign Up?
I'm just going to say what every Slickdealer is thinking. A new 4th generation Apple TV costs $140 to $150, and you can get one for free by just subscribing to DirecTV Now for three months and then cancel. Sure, the subscription will cost you $105, but that's still cheaper than the Black Friday price for an Apple TV. If you've been on the fence about cutting the cord, this is a pretty good time to do it. As long as you have fast enough Internet speed and don't live in a household that would need more than two simultaneous streams, the $35 monthly bill will be less painful to pay than your cable bill. That is, of course, if you're not locked into a contract with a hefty early termination fee.
If you live in a city where the big networks (NBC, ABC and FOX) own the local stations, you'll be able to watch those channels live. But in some smaller markets, like Minneapolis, where NBC and ABC are owned by the local affiliates, you will not be able to stream those channels live, according to Consumerist.com.
"Wait, so for just $10 more i can get El Rey, Boomerang, Univision Deportes, Starz Encore, Cloo AND Chiller!?" said no one ever #DirecTVNow pic.twitter.com/6jsJw6Lm7i

— Andrew Wallenstein (@awallenstein) November 29, 2016
I canceled my cable subscription three years ago and don't miss it at all. Not having a DVR can be a drag sometimes, but you'll manage. Watching live sports is a challenge, but Sling TV's sports package is pretty solid ($5 extra) and I added NFL Sunday Ticket, which I can stream via an app on either my PS4 or Fire Stick. I'm considering switching to DirecTV Now so I can get grandfathered into the $40 rate for the Go Big package plus HBO, and get the Apple TV for free. I'll end up paying the same amount I currently do for Sling plus HBO Now ($40 total), but I'll get many more channels with DirecTV. If I don't like it, I can always switch back after three months.
Both Hulu and Google are planning on releasing streaming TV options in 2017, so everything points towards this being the future of television. Don't be surprised if in a few years time the cable box and satellite dish suffer the same fate as the landline telephone.
Our editors strive to ensure that the information in this article is accurate as of the date published, but please keep in mind that offers can change. We encourage you to verify all terms and conditions of any product before you apply.