Disney 20% Off Costume Sale Now Makes for a Happy Halloween Later
Save 20% on Halloween costumes and accessories from Disney for a limited time only.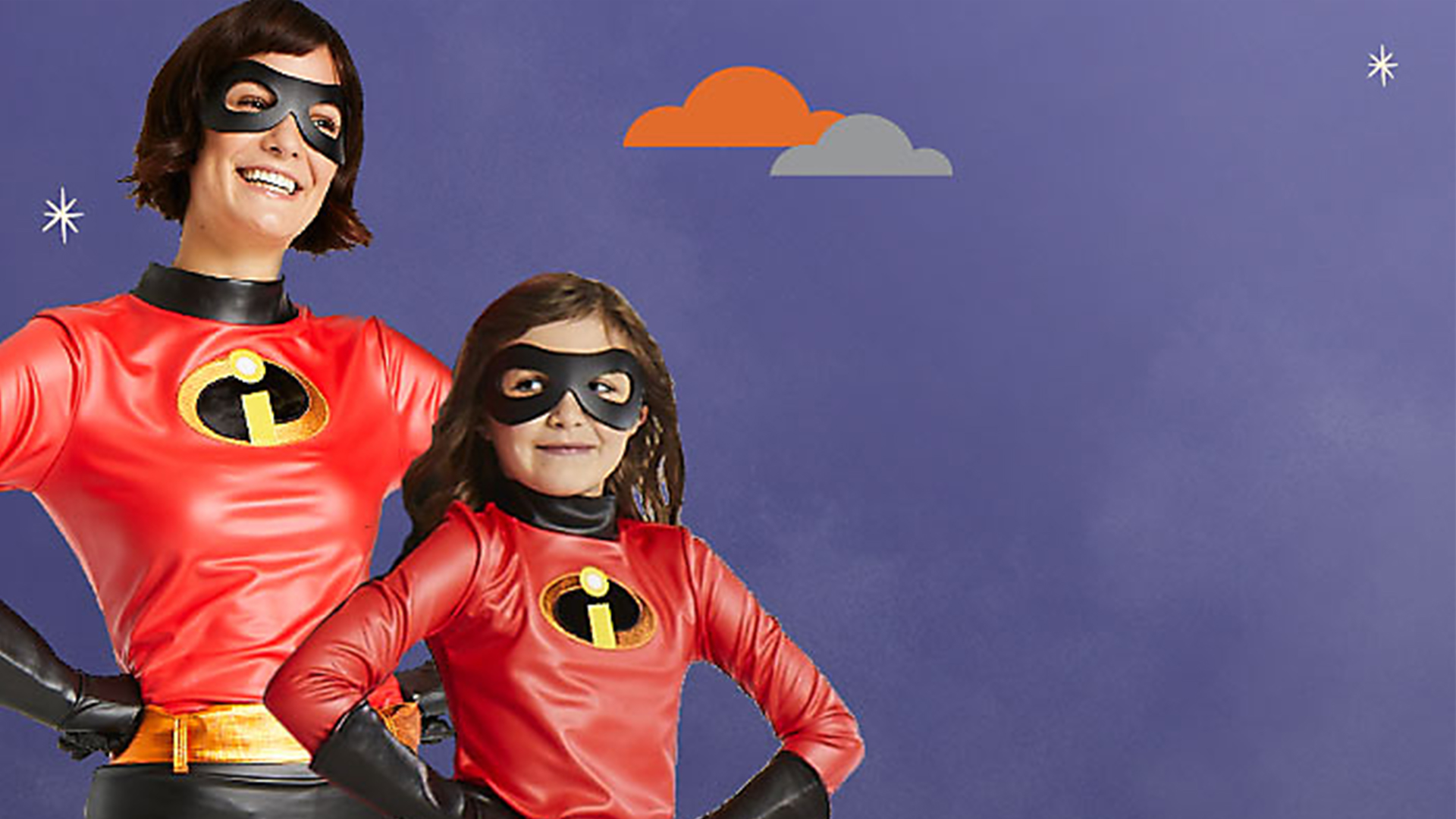 This new sale has "Halloween" costumes from the Disney Store, but the magic of Disney resonates all year long. There's never a wrong time to bust out the Elsa wig and belt a few lines about finding yourself. There's also never a wrong occasion for making your dog look like Tinker Bell. And there's never ever a wrong day for clipping on some Mulan costume jewelry and feeling like no matter who you are or what you look like, you can do anything you set your mind to.
Disney's 20% off Halloween sale is a perfect opportunity to fill up on the fantasy without emptying your wallet.

Disney's Mulan, released in 1998, filled my childhood dreams with the power and beauty of womanhood. I could look my brothers in the eye when they dared to make fun of my dresses knowing that I, too, could perform the same mighty feats of strength and courage as they could. Earlier this month, Disney released a remake of their animated original, stirring up the old nostalgia just in time for October–and just in time for Halloween.
Unfortunately, adult Mulan costumes aren't included in the Disney store costume sale, but there are Mulan costumes for kids. Has there ever been a better time to proudly shout "Be a man!" in the traditional Mulan garb? Disney is offering 20% off costumes and costume accessories for a limited time, meaning you can live out your childhood fantasy (or make your kids live it out for you)…and also enjoy a decent discount.

This Disney Store Sale Makes Costume Prices Less Than Amazon
It's not clear how long "a limited time" is since the Disney Store doesn't specify, so it's probably better to get your Disney swag now before the sale disappears. And since the Disney-affiliated costumes seem to be closely guarded by Disney itself, the best deals you're going to get are with Disney itself. For instance, the Tinker Bell Costume for Kids is on Amazon, but only through Disney's own profile, and it doesn't include the 20% off discount. But Amazon might not be a bad option if you're a Prime member because shipping is only free on Disney if you spend $75 or more with the code SHIPMAGIC whereas Amazon's costume ships free with Prime.
The Mulan costume for kids is normally between $44.99 and $49.99, depending on the size you need, but right now it's between $35.99 and $39.99. If your dream Halloween costume isn't necessarily the same as mine, you can still find a great deal on Disney. Maybe there's nothing more you want to do than dress up your adorable baby in an Ewok costume (please post pictures). Or get the whole family involved in something like the Mickey and Minnie Mouse Family Costume Collection).
Shop All the Disney Costume Sale

Tinker Bell Costume for Kids – Peter Pan – Sale Price: $35.99 | Reg. Price: $44.99
Elsa Costume Wig for Kids – Sale Price: $15.96 | Reg. Price: $19.95
Mulan Costume Collection for Kids – Sale Price: $39.99 | Reg. Price: $49.99
Mickey and Minnie Mouse Family Costume Collection – Sale Price: $35.99 | Reg. Price: $44.99
Ewok Costume for Baby – Star Wars – Sale Price: $27.99 | Reg. Price: $34.99
With the holiday season just around the corner, you won't want to miss out on any other deals Disney has. To ensure you don't, set a Deal Alert to be notified when there's a sale.
Up Next: 
Our editors strive to ensure that the information in this article is accurate as of the date published, but please keep in mind that offers can change. We encourage you to verify all terms and conditions of any product before you apply.