Do the Chase Sapphire Reserve's New Benefits Make It the Best Premium Travel Card?
New benefits make Chase Sapphire Reserve even more lucrative. But does it make sense for you?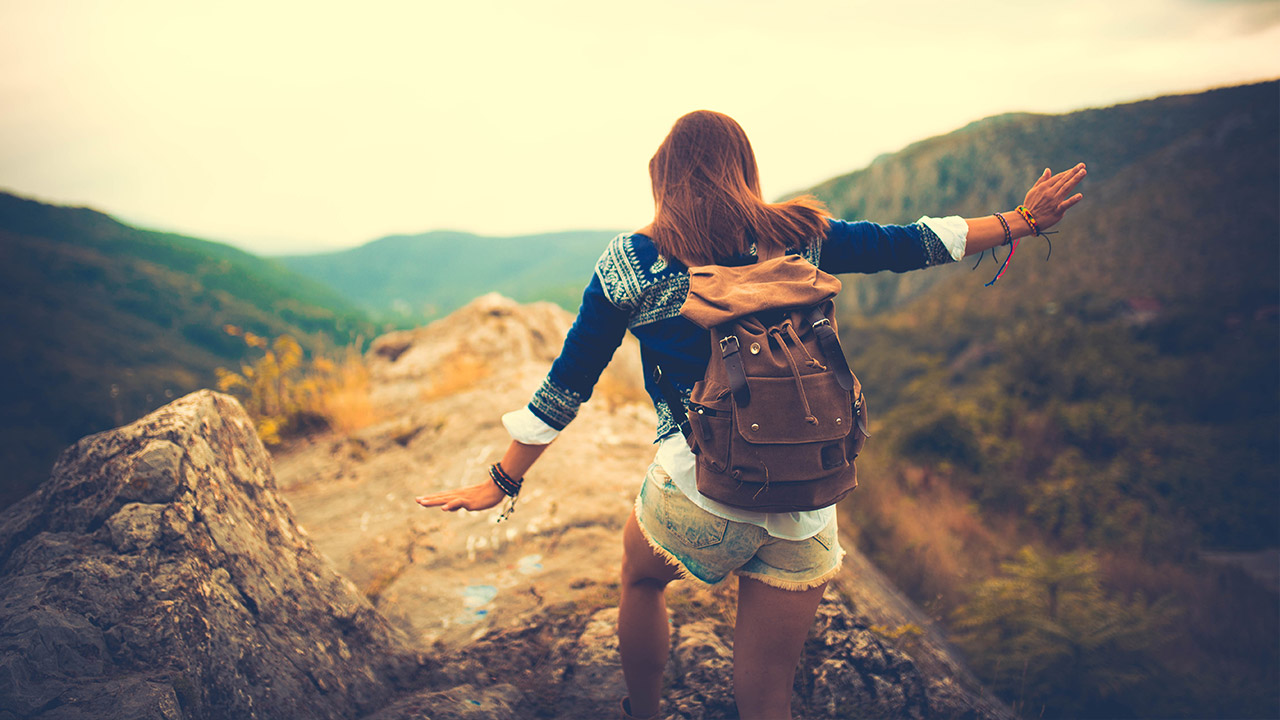 Chase Sapphire Reserve® is arguably one of the top luxury travel rewards cards. The perks of the Sapphire Reserve include a $300 annual travel credit, an airport lounge membership, a credit for either TSA PreCheck or Global Entry, extensive purchase protections and travel insurances and a top-tier rewards program that can send you on vacations for pennies on the dollar, or free, using Chase Ultimate Rewards points.
However, the card doesn't come cheap with a $550 annual fee. Chase recently added new benefits that sweeten the deal for Sapphire Reserve users. Here's a look at how easy it is to earn your annual fee back and get the best value from Sapphire Reserve.
New Chase Sapphire Reserve Benefits
Chase Sapphire Reserve was already a top-tier luxury travel card, but its new benefits just sweeten the deal. Here's a summary of new Chase Sapphire Reserve benefits, effective August 16, 2021, straight from the horse's mouth at Chase:
NEW Chase Sapphire Reserve Benefits (starting August 16):
10x total points on Chase Dining purchases through Ultimate Rewards
10x total points on hotel stays and car rentals purchased through Ultimate Rewards
5x total points on air travel purchased through Ultimate Rewards
In addition to earning points, later this year Reserve cardmembers will have access to "Reserved by Sapphire," featuring exclusive opportunities to book reservations at some of the most sought-after restaurants across the country including Canlis in Seattle, Redbird in Los Angeles, SingleThread Farms in Healdsburg, Calif., Reverence in New York, NY and One Off Hospitality in Chicago.
New Sapphire Reserve cardmembers can currently earn 50,000 bonus points after spending $4,000 on purchases in the first 3 months of account opening, worth $750 when redeemed for travel in Ultimate Rewards
Access to Chase Sapphire Lounges
Recently, Chase announced new updates to its Chase Sapphire credit cards. Additionally, the bank announced a new venture for select cardholders: the Chase Sapphire Lounge. The credit card issuer announced the first three locations for the lounge network.
>>Everything We Know About Chase Sapphire Lounges
According to Chase, you can access Chase Sapphire Lounges if you have the Sapphire Reserve card or if you have a Priority Pass membership. Presumably, this means you'll be able to access the lounge locations if you have The Amex Platinum Card, but not the Sapphire Reserve card. The same goes for other cards that offer Priority Pass Select membership.
Unfortunately, Chase Sapphire Preferred cardholders won't be eligible to visit, at least not as an included benefit with their card.
The new benefits, including access to Chase Sapphire Lounges, are in addition to all of what Sapphire Reserve currently provides, including earning 3x points on dining and on a broad definition of travel, a $300 annual travel credit, $100 application fee credit for Global Entry or TSA PreCheck, special benefits through the Luxury Hotel & Resort Collection™, points that are worth 50% more when redeemed for travel through Chase Ultimate Rewards and more.
Sapphire Reserve annual fee will remain $550, as previously announced.
Chase Sapphire Reserve Benefits Value
The first question to ask yourself if considering this card is if you would get enough from the credit card's rewards and benefits to cover the annual fee. For me, it's a no-brainer. Here's how the math works:
Travel Credit
If you spend at least $300 per year on travel with this card, you'll get that money back as a credit. That effectively lowers the annual fee to just $250, which is far more palatable.
Global Entry / TSA PreCheck Credit
You can take advantage of a credit worth $100 every five years, or $20 per year on average.
Lounge Membership
The included Priority Pass Select membership would cost you $429 per year if you bought a comparable plan directly from Priority Pass.
Travel Insurance
This card includes trip interruption and cancellation insurance, auto rental insurance, lost luggage coverage and more. The rental car coverage alone is easily worth hundreds of dollars per year if you rent for one to two weeks.
Purchase Protections
These benefits cover new purchases against loss, damage, retailer return policies and expired manufacturer warranties. The value depends on how much you use it.
Rewards Points
Travel rewards from this card can easily be worth thousands of dollars per year, depending on your spending habits. If your spending is similar to the average American household, according to BLS data, you will earn about 10,000 points per year from restaurants alone.
Frequent travelers typically spend heavily on bonus categories and could earn tens or hundreds of thousands of points per year.
Partner Credits
The card includes credits for a free Lyft Pink membership for one year (worth $199, plus other bonuses, perks and discounts), a DoorDash DashPass subscription for one year (worth $120 per year plus discounts) and $120 per year back from Peloton.
Other Benefits
Other perks include no foreign transaction fee and other travel and purchase benefits that vary in value depending on how you use them.
Adding this up, the estimated annual value for your first year is around $1,389, not including any rewards points.
Once you factor in the 50,000 point bonus, worth at least $750 in free travel, the first-year benefits and rewards are worth well over $2,000 for a cost of $550. Of course, you still get many of these benefits annually, which is why I've personally had this credit card since its initial release.
Don't Forget About the Chase Sapphire Preferred® Card
If the $550 per year annual fee is too much for your appetite, don't forget about the Chase Sapphire Preferred®, with a much lower $95 annual fee. It doesn't include the same benefits and rewards, but with a 60,000 point sign-up bonus and other great rewards, it could be a great fit for your needs if Sapphire Reserve doesn't make sense.
Check out our full Chase Sapphire Preferred review here.
Is Now the Time To Sign Up for Chase Sapphire Reserve?
With these new benefits and the same annual fee, there's never been a better time to sign up for the Chase Sapphire Reserve. If you're a regular road warrior, you're likely to get far more than the cost back in benefits and free travel, plus you'll get access to airport lounges and other perks. Depending on your travel and spending habits, this could be the perfect credit card for you.
---
Related Financial Articles
While we work hard on our research, we do not always provide a complete listing of all available offers from credit-card companies and banks. And because offers can change, we cannot guarantee that our information will always be up to date, so we encourage you to verify all the terms and conditions of any financial product before you apply.