E3 2017: The Biggest Games and Predictions
What to expect from the biggest annual gaming expo.

The weather isn't the only thing that heats up in June. It's also the month when the entire video game industry descends upon Los Angeles for the most important annual gaming event of the year — the E3 Expo. Developers reveal all the biggest games we can expect to see in the months and years to come, while media and gamers worldwide bounce in their seats with child-like anticipation. This year is particularly exciting, with at least one major new hardware reveal and several big-name games expected to be at the show.
Also, Slickdeals will have boots on the ground at E3, so let us know in the comments below what you'd most like to see coverage for and we'll make sure we're all over it come show time!
Here's everything you should be excited for at E3 2017.
Nintendo

Nintendo's new console, the Switch, is off to a blazing start since its March arrival, with a solid line-up of games expected this year. But Nintendo must show the world how it's going to keep gamers excited about this new console/portable hybrid beyond 2017. "Super Mario Odyssey" will surely have a big presence at E3 -- and that's mighty exciting in itself -- but Nintendo will need to reveal new games to convince fans that there won't be a repeat of the software drought that plagued its previous console, the Wii U, shortly after launch.
We'd put a dollar on a Smash Bros. announcement of some kind, but we'll also be crossing our fingers and toes for major reveals in at least a couple of Nintendo's other much loved (and long-neglected) franchises, such a "F-Zero" or "Metroid."
Given the portable nature of the Nintendo Switch, Pokémon fans are giddy at the prospect of a full-fledged, main-series Pokémon adventure finally coming to a home console. Although we wouldn't hold our breath for that, it would be the announcement of the decade. We also expect a better look at "Elder Scrolls V: Skyrim" on Switch, "FIFA 18," and one last look at "Splatoon 2" before its July release.
Sony

When it comes to games that are on the horizon, Sony is absolutely killing it when compared to Microsoft and Nintendo at this point. The PlayStation firm blew the roof off of last year's E3 with a press conference so chock full of massive games, it was hard to take it all in. Fast forward to 2017 and we're anticipating many of these titles will have matured enough for more substantial showings.
Naughty Dog will likely drop jaws again with "Uncharted: The Lost Legacy" and "The Last of Us Part 2." You should expect to see fits of rage from the new "God of War," and plenty of zombie action in PS4-exclusive "Days Gone." Sony also has massive third party partnerships on its side with "Destiny" developer, Bungie, so you may see some juicy "Destiny 2" footage at their press conference. Last year's newly revealed "Spider-Man" should make another appearance this year, especially given the launch of "Spider-Man: Homecoming" in theaters this July. Then there's that driving sim series you may have heard of called "Gran Turismo," fast approaching its PS4 debut with "GT: Sport." Even without surprises, Sony is bound to have a blinder of a show.
With all these high-profile games on their way, let's not forget Sony spearheaded console-based VR last year with the PlayStation VR headset. PSVR is fantastic, but Sony will need to roll out some super-exciting software announcements this year to convince more people to jump on board the VR hype train. And of course, it wouldn't be a Sony conference without at least one bombastic surprise to get people leaping out of their seats. Be ready.
Microsoft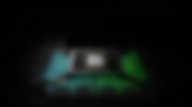 Microsoft's show will either be the most exciting of E3, or the most disappointing. While Microsoft's Xbox may be coming into this year's E3 conference running millions of sales behind PlayStation 4, they do have one thing going for them: come the end of this year, the most powerful console ever made will have an Xbox logo on it.
Microsoft will fully reveal the (codenamed) Xbox Scorpio -- its fully 4K-capable rendition of the Xbox One. But the firm will need to show off more than its inevitably impressive hardware; it will need to give us all a reason to buy it. And that means games -- lots of f-bomb-inducing, eye-watering, native 4K games.
The hot bet is on a "Forza Motorsports 7" reveal since Microsoft has already been demoing Scorpio hardware behind closed doors using what is apparently a spruced-up 4K version of Forza 6. We'll also be expecting a massive blowout for the long-awaited "Crackdown 3." But what would make the Xbox Scorpio reveal truly special? Dare we suggest that it's time for a new "Halo?" Or might Microsoft finally join the VR party -- perhaps via a partnership with Oculus? We can only dream.
Best of the Rest

There are a ton of amazing games coming from the major third-party publishers to get excited about this year, and that's before we even consider the inevitable surprises to come out of the show. "Destiny 2" will no-doubt be a show-stopper on the convention floor, but there are plenty of other high-profile first-person shooters set to make an appearance, including "Call of Duty: WWII," the stunning "Star Wars: Battlefront II" and the new US-set "Far Cry 5" -- which looks fantastic from what has been shown so far. You can expect more games with the words "Star Wars" in their titles to be revealed at the show, too.
A new "Assassin's Creed" will make a splash, with several rumors suggesting an Egyptian setting. Fans of fighting games will be keeping a keen eye out for "Marvel Vs. Capcom: Infinite," and if fans of "Metal Gear Solid" creator, Hideo Kojima, get their way, Kojima's next game "Death Stranding" could make another -- probably bizarre -- appearance.
A lot less likely to show up is the incredible-looking "Red Dead Redemption 2," considering developer Rockstar typically ignores E3 in favor of its own reveal events (not to mention the game's recent delay out of Q4 2017 to Spring 2018.) But if we get even a glimpse of the cowboy spectacle, it will be a highlight of the show.
Virtual reality aficionados should also keep their ears to the ground for VR news this year. The VR scene played a major role at last year's show, but has gone quiet in recent months. We wouldn't put money on it, but if HTC or Oculus are anywhere near ready to reveal their next iterations of the Vive or Rift headsets, E3 2017 would be the place to do it.
E3 2017 Press Conference Schedule
The actual E3 Expo takes place at the LA Convention Center on June 13 through 15. But, as usual, the major press conferences will kick off the party starting Saturday, June 10. To help make sure you don't miss anything, here's the E3 2017 press conference schedule:
Saturday, June 10
Sunday, June 11
2 pm PT - Microsoft
9 pm PT - Bethesda
10 pm PT - Devolver Digital
Monday, June 12
12 pm PT - The PC Gaming Show
1 pm PT - Ubisoft
6 pm PT - Sony
Tuesday, June 13
9 am - Nintendo (Live stream only)
---
Any product or service prices/offers that appear in this article are accurate at time of publish, and are subject to change without notice. Please verify the actual selling price and offer details on the merchant's site before making a purchase.