Looking Back on the Best Deals of Amazon Prime Day 2019
On July 15th, 2019, dozens of Slickdeals users walked away with $94 Sony cameras.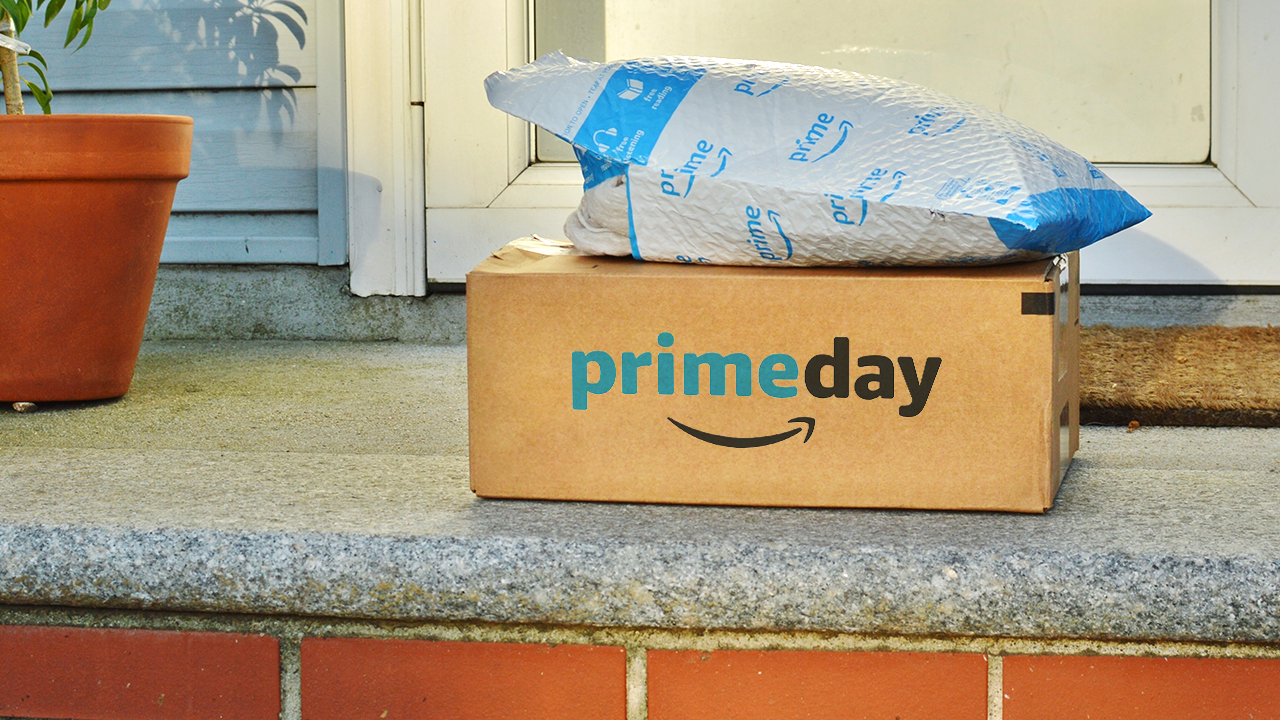 Since its inception in 2015, Amazon Prime Day has been vying to make "Black Friday in July" seem like a legitimate holiday. Every July, the summer sales extravaganza features thousands of popular sale products, with Amazon devices in particular discounted epic proportions. And with the advent of free same-day and one-day shipping, it's nigh impossible to resist pulling the trigger on some of the best deals.
Since we're still a few months away from this year's big event, let's take some time to look back on the most popular deals of Prime Day 2019.
The Best Deals of Amazon Prime Day 2019
Canon EF 800mm f/5.6L IS USM Image Stabilizer Super Telephoto Zoom Lens

Prime Day 2019 Sale Price: $94.48 | Regular Price: $12,999.99
Amazon may be the biggest e-commerce platform out there, but it's not immune to errors. Thanks to a pricing mistake, this lens went on sale for $94.48, or 99.3% off retail price. And it wasn't alone—a plethora of other cameras, lenses and photography gear (mostly made by Sony) all received the same $94 sale price for a brief moment just after midnight on July 15th.
Discovered by our very own Slickdeals community, this deal quickly made headlines on sites like USA Today, as well as across a number of forums and Subreddits. Although Amazon took the deals down about 15 minutes later, many shoppers were nonetheless able to confirm their shipments. Some even reported successfully price-matching the products through Best Buy and Walmart.
Though we may not see a discount like this duuing Prime Day 2020, with this kind of thing, we've noticed history has a way of repeating itself. So if you are looking to get into photography over the summer, be sure to keep camera deals in focus.
Apple Watch Series 3

Apple Watch Series 3 (38 mm) — Prime Day 2019 Sale Price: $199 | Reg Price: $279
Apple Watch Series 3 (42 mm) — Prime Day 2019 Sale Price: $229 | Reg Price: $309
Although Apple is technically a competitor in some retail spaces, that doesn't stop Amazon from offering sweet deals on the tech giant's products. During Prime Day 2019, shoppers snagged the trendy Apple Watch Series 3 (38 mm) for $80 off MSRP.
This model of the Apple Watch is now a couple years old, but we can try to predict the price for the Series 5 based on how the Series 3 was discounted last year. Since that discount was roughly 30% off, you may be looking at savings of anywhere from $100 to $180 depending on which model you opt for.
Samsung Galaxy S10 Factory Unlocked 128GB Smartphone

Prime Day 2019 Sale Price: $599.99 | Regular Price: $899.99
Samsung is the leading producer of Android phones so it was only natural for Amazon to offer deals for them during last year's Prime Day. At the time, the Galaxy S10 was fresh on the market and $600 was a steal for a big brand, factory unlocked flagship phone.
It may be hard for Amazon to drive the price down any lower for Prime Day 2020, but there may be hope with the release of the new Samsung Galaxy S20 on March 6th. There is also the possibility of seeing the Galaxy S10 bundled with an Amazon gift card, which we have seen done in the past.
Amazon Echo (2nd Generation)

Prime Day 2019 Sale Price: $49.99 | Regular Price: $99.99
Since Prime Day is an Amazon invention, the company indubitably headlines many of its own products during the big sale. One of the most popular among them is the Amazon Echo which was offered at 50% off during last year's Prime Day.
Amazon's flagship smart speaker is perfect for anyone who enjoys an Alexa-infused ecosystem and the multi-room music feature really livens up the house. This price is likely to have an encore for this year's Prime Day but hopefully for the 3rd Generation of the Amazon Echo.
Ring Video Doorbell and Free Echo Dot

Prime Day 2019 Sale Price: $69.99 | Regular Price: $99.99
Amazon became the parent company of Ring two years ago. And the video doorbell continues to be one of the most popular security devices on the market. Since it is part of the Amazon repertoire, it means that the company can be even more creative with its deals. For Prime Day 2019, the Ring Video Doorbell price dropped $30 and Amazon threw in a free Echo Dot.
Given the symbiosis of the Ring Video Doorbell and the Echo Show, there is a likelihood that these two will be bundled together for a discount come Prime Day 2020.
Our editors strive to ensure that the information in this article is accurate as of the date published, but please keep in mind that offers can change. We encourage you to verify all terms and conditions of any product before you apply.