Get $100 Back on AT&T Fiber With Amex Offer
Now through February 7th, get up to $100 back on your internet bill.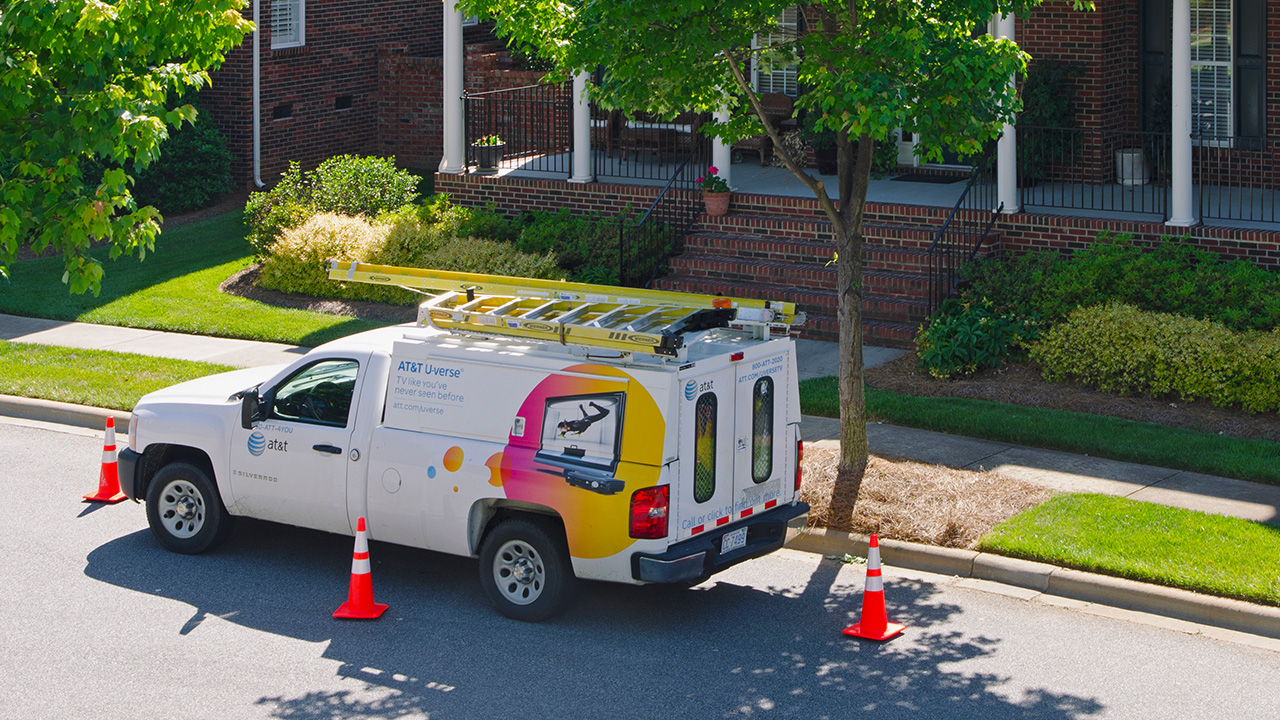 Looking to save on your internet bill this month? Select American Express cardholders can do just that with the limited time AT&T Fiber offer. Spend $50 or more on AT&T Fiber and get $50 back up to two times for a total of $100 savings.
How to Sign Up for Amex AT&T Fiber Deal
First off, add the promotion to your Amex card, then go to http://att.com/fiberamex and use your card to redeem.
Right now, new customers can get 300Mbps speeds for TV & movie streaming for $50 per month, originally $70 per month. You can also sign up for the 1000Mbps connection for gaming and connected homes for $70 per month, regularly $90. Of course, you can get 100Mbps speed for $50 a month and qualify, but why would you do that when the 300Mbps package is the same price?
This rate is locked in with a 12-month agreement plus taxes and fees. Users will pay a $10 monthly equipment fee, and according to several forum posters, there is no way around that. Rohithrao says, "I talked with customer service and they said it's a must. There is no replacement on the market outside. I guess that's another way of generating revenue for these guys."
The deal is valid for new users and for those who are in Fiber network areas. The deal is also only good on standalone AT&T Fiber purchases. Bundling your purchase with AT&T Wireless, DIRECTV, U-Verse TV, AT&T Access, AT&T TV NOW, and or U-Verse TV/DIRECTV will not prompt you to receive the credit.
When Will I See My Amex Credit?
Statement credit will appear on your billing statement within 90 days after February 7th. If you cancel or return your service before the year is up, you might find your credit to be canceled or reversed. Your account must also not be past due.
Some Amex cardholders, like Slickdealer bubbyspencer, got an even better deal when signing up for this offer. They said, "Not only did I get this offer, but my Platinum Business card also had it for 5,000 MR points up to 2 statement credits."
Didn't qualify for this AMEX deal? Don't sweat. See our regular Amex deal posts on the forum or set a Deal Alert for Amex.
While we work hard on our research, we do not always provide a complete listing of all available offers from credit-card companies and banks. And because offers can change, we cannot guarantee that our information will always be up to date, so we encourage you to verify all the terms and conditions of any financial product before you apply.