Get the Most Out of Your New Car Test Drive
It's like a first date, except you're the only one asking questions and forming opinions.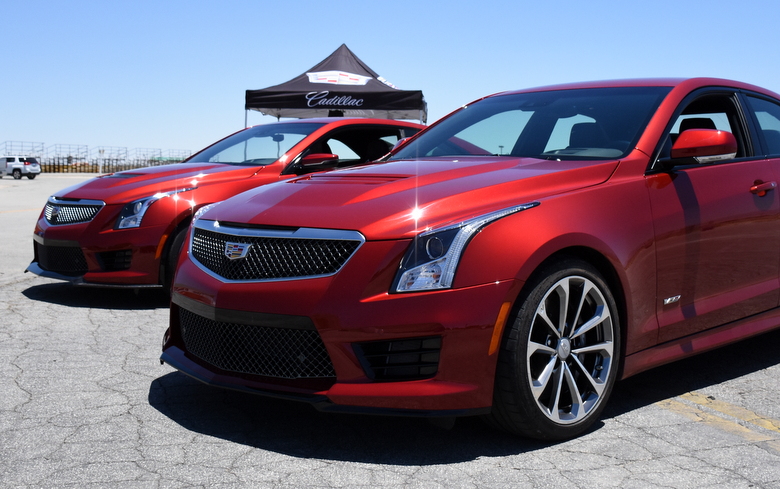 After you've narrowed down your list of prospective new cars to just a handful of serious contenders, it's time to go on some test drives to finalize your choice. This is probably the most fun part of the car buying experience, but it's also a crucial one, as first impressions go a long way.
The ideal test drive scenario would take place in a environment free from salespeople, like an auto show or a marketing event, but since those opportunities are less frequent, we'll take a look at how to make the most of your test drive experience when visiting a dealership.
It's Your Show
Going to a dealership can be a little intimidating, especially when eager salespeople approach you before you've even stepped out of your car. But as the customer, the power is in your hands. Be upfront and tell them that you're just doing research, and you'd like to take a specific car for a test drive. With so much competition in today's marketplace, many dealerships are more than happy to educate you on their products in an effort to earn your business, instead of just trying to make a sale.
Try to avoid discussing any topics that aren't directly related to the test drive so you can focus on the task at hand. Some salespeople may try to steer the conversation towards financial matters by asking what price range you're comfortable with or what options you'd like on the car. Unless specific optional equipment and trim levels actually affect the way a car drives, respectfully let the eager beaver know that those things aren't important to you right now.
Remember that the dealership's employees are there to facilitate your experience, not dictate it, so be sure to always stay within your comfort zone. You should be the only one asking questions, not the salesperson.
Take a Moment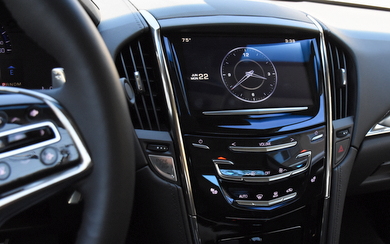 After doing an initial walk-around of the car you're going to drive, take a few moments and just sit in the driver's seat; don't be in a hurry to head out onto the streets. Check out your surroundings, touch the various cabin materials and think about whether or not you're comfortable in the car.
Set your preferences as if it were your daily ride: adjust the seat, steering wheel, radio, climate control, mirrors, etc. These are the things you use most often, so it's important to know that they're not difficult to operate.
Try to run through your daily in-car routine to see if there's anything different or missing. Does it have an integrated garage door opener? Are the cup holders easily accessible? Is there sufficient storage space? You don't want to find out after you've bought the car that there's no place to put your cell phone, or that the sunglasses compartment is too small for your Chanel shades.
Be the Automotive Journalist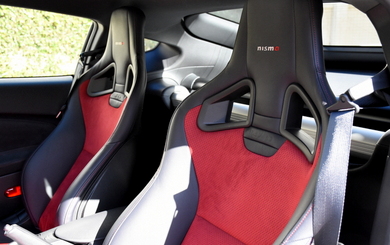 Most test drives only last a few minutes and consist of four right turns around the block. There's a lot to consider in these few minutes, so treat the situation as if you were going to write a review for the car.
Pay attention to anything that feels different than what you're used to. Take note of the steering weight, ride quality, acceleration, braking, visibility, etc. It's a lot to evaluate in such a short time, but these differences are what you'll be living with for at least a couple of years.
Most people will know if they like something before the very first turn. There's no concrete definition for what makes a good car, so trust your initial judgment; it's all about what makes you confident and happy.
Bonus Round: Real World Scenarios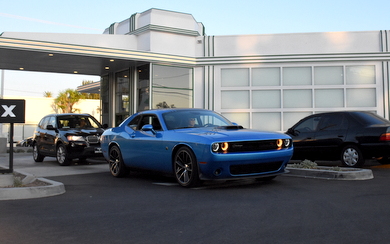 Test driving a new car puts unwanted mileage on the odometer, and that's part of the reason why you typically go for a jaunt around the block. But for dealerships that have a dedicated test drive car, ask if you can take it onto the highway or to a nearby mall or shopping center. Navigating around other unskilled drivers is a daily challenge, and you want to make sure the car reacts the way you expect it to.
The freeway entrance ramp is a good place to find out if there's enough power to get you up to speed easily, and mall parking lots are great for testing the car's maneuverability in more confined conditions. Go ahead and park the car to see if there are any blind spots or cross-traffic visibility issues when backing out of a space. It's also a great way to gauge your comfort with the vehicle's dimensions, especially if you're trying out a larger car.
Throughout the entire test drive process, from the moment you arrive at the dealership to when you return the keys, the most important thing to remember is to take your time. Don't let anyone rush you through the experience or keep you from exploring to your heart's content.
Photos by Andrew Chen
Our editors strive to ensure that the information in this article is accurate as of the date published, but please keep in mind that offers can change. We encourage you to verify all terms and conditions of any product before you apply.