Getting a Free iPhone 7 Is Shockingly Easy if You Own the Previous Model
Getting the new iPhone delivered in a timely manner is not quite as easy.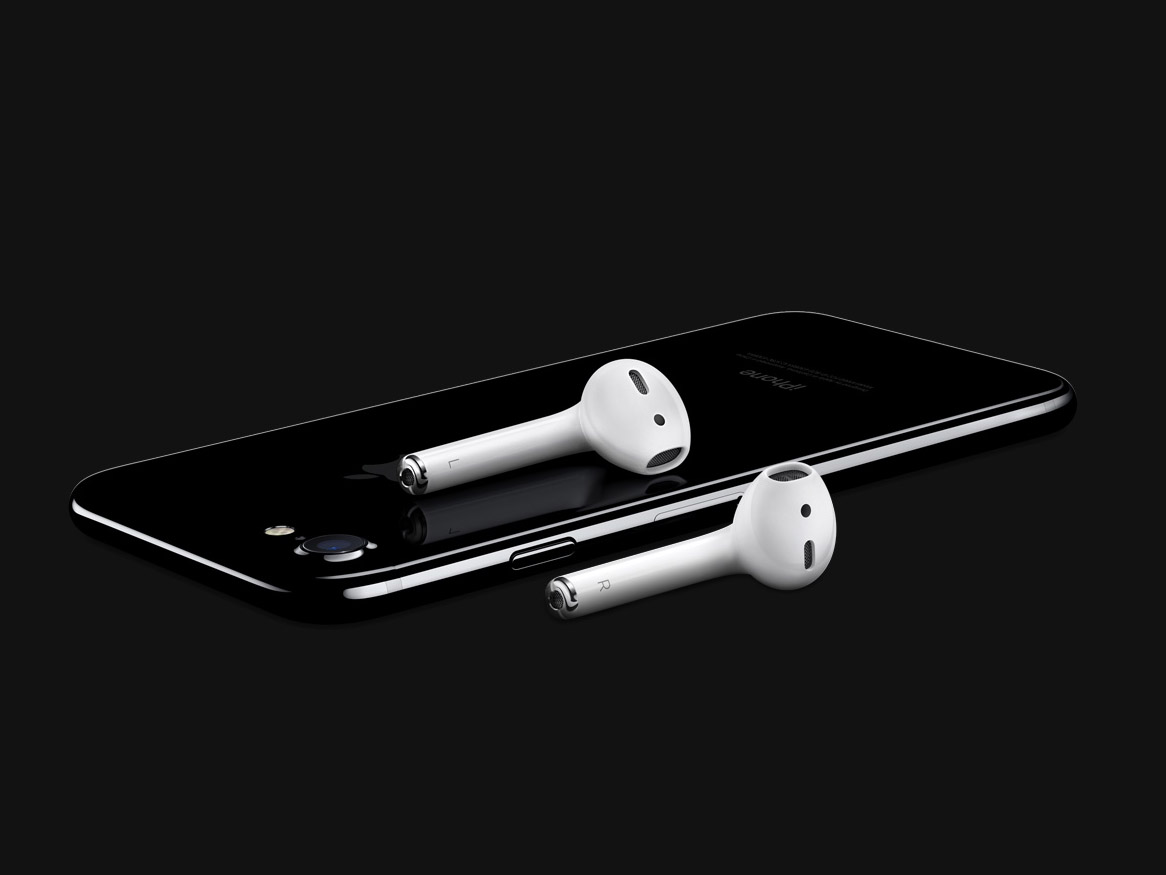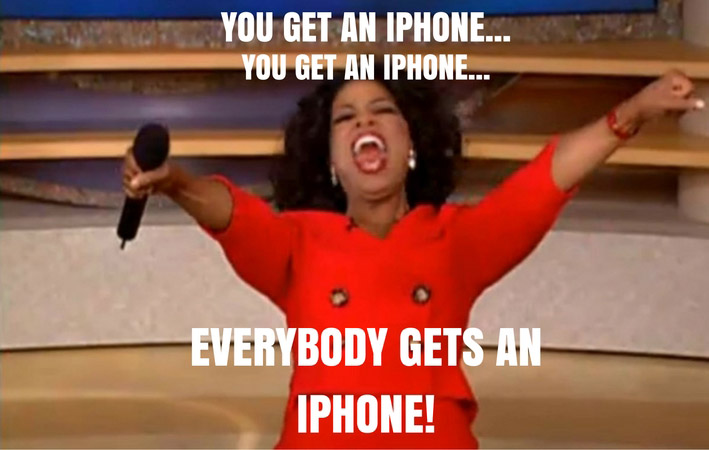 The new iPhone 7 was unveiled yesterday and T-Mobile was quick to offer the new phone for free if you trade in your old iPhone 6 (or newer model). However, T-Mobile is actually not the only carrier offering this deal. You can get a similar offer from all the other major carriers.
Before we go any further, let's just acknowledge that instead of locking customers into two-year contracts for their plans (which no one does anymore), cell phone carriers are now trying to lock you in by giving you 24 months of bill credits to pay for your new phone. If you decide to switch before that, you pay the remaining balance on the phone or just give the phone back (T-Mobile and Sprint). If you have no plans on switching plans within the next two years, this is a great way to get a new iPhone 7 and not having to pay anything for it. If you don't want to commit to a carrier for that long you should really think this over before handing over your current phone.
Another thing to note is that the new Jet Black color only comes with 128GB or 256GB memory, it's not available with 32GB.
T-Mobile
T-Mobile will give you a 32GB iPhone 7 for free when you trade in your iPhone 6/6s/6 Plus. The way it works is you get $650 in bill credits that are split over 24 months. You can pay some money upfront if you want more memory ($99.99 for 128GB, $199.99 for 256GB) or the iPhone 7 Plus ($120). You can be an existing T-Mobile customer, or new. You have to be a "well-qualified" customer and they will do a credit check. More details in the deal thread below.
threadID: 9087143
Verizon
Same deal as T-Mobile. Their $20 activation fee is waived if you place the order online. If you want the 7 Plus or more memory than 32GB you don't have to pay an upfront payment for the difference, it will be distributed over 24 months.
threadID: 9090663
Sprint
Sprint actually allow a few other phones to be traded in as well. Eligible phones include iPhone 6, iPhone 6 Plus, iPhone 6s, iPhone 6s Plus, Samsung Galaxy S7, Samsung Galaxy S7 edge. They also have a limited time offer where you can get the iPhone 7 265GB for the price of the iPhone 7 128GB. That's an additional $100 off compared to the T-Mobile deal. They also offer a 30-day total satisfaction guarantee, so if you're not satisfied you can return your phone and get a refund for the device costs, qualifying service costs and related fees. According to Gizmodo, Sprint is only offering this trade-in deal until 9/16.
threadID: 9088955
AT&T
This seems to be the least popular carrier among Slickdealers. It might be because they first only made it available to DirecTV and AT&T U-Verse customers, but they have since opened it up to everyone.
threadID: 9091935
Delivery Times
As expected, there's a huge demand for the new iPhone. The new Jet Black color option is the most sought-after and won't ship until October for many customers. If you're OK with the more "plain" colors (i.e. anyone who uses a phone case), you should be able to get a shipping date for on or around 9/16. It could vary depending on which carrier you choose, though, and people aren't too excited about that on Twitter.
When you get that #iPhone7PreOrder within 10 minutes then see the delivery date is 2 weeks after launch: pic.twitter.com/HhZr1U8F6C

— Brian Huntington (@NotZombies) September 9, 2016
My #iPhone7PreOrder confirmation says I'll be getting my around the time the Iphone8s comes out. SMH

— Jarrett Payton (@paytonsun) September 9, 2016
When you get that Sept 16 delivery date on your #iPhone7PreOrder pic.twitter.com/8Kt3FZ2Jl4

— Anjela (@anjela) September 9, 2016
Woke up early
Put in order
Got everything I wanted
Processed…

Ship date October 9th #iPhone7PreOrder pic.twitter.com/oIwLGWg09e

— Tony Posnanski (@tonyposnanski) September 9, 2016
When you click submit order at September 16th delivery, and it confirms to October 4th #iPhone7PreOrder pic.twitter.com/t8y35hHYPX

— Piers (@FestivelyPlump) September 9, 2016
Our editors strive to ensure that the information in this article is accurate as of the date published, but please keep in mind that offers can change. We encourage you to verify all terms and conditions of any product before you apply.