Getting Started With Your New DSLR Camera
You found the perfect deal on a DSLR bundle, and now it's time to learn how to use it.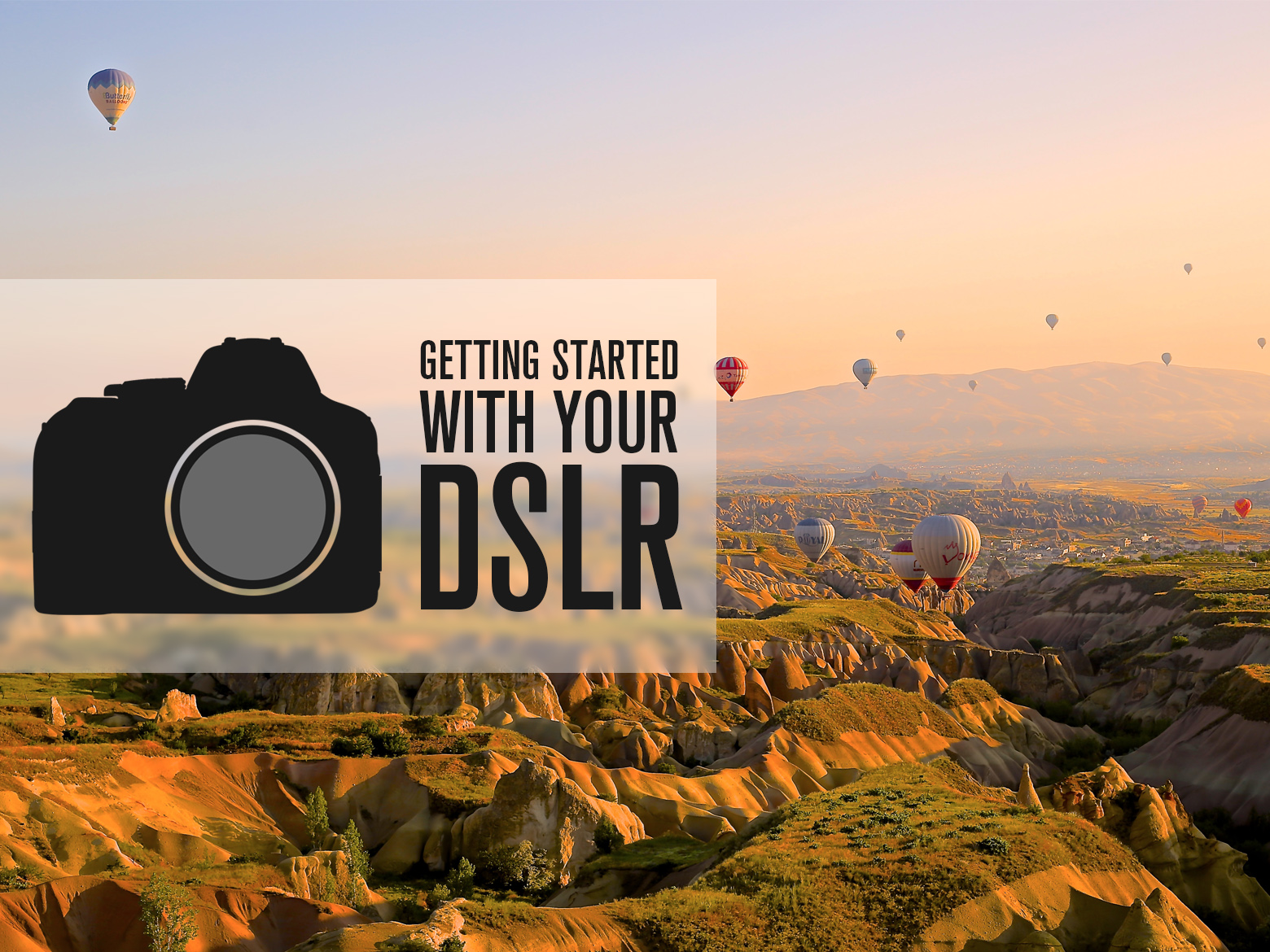 So you've decided to step up your photography game, drop that cell phone or point-and-shoot, and graduate to a DSLR. While the plethora of buttons, modes and menus may have you tempted to stick with auto mode, you'll get way more out of that expensive camera if you learn how to use it properly. Read on to learn the basics of using your new DSLR so that you can get out and start shooting.
Photography 101
If you're completely new to photography, there are some important terms and principles that you'll need to understand. Photography is all about controlling light, primarily through aperture, shutter speed and ISO. But what does that really mean?
Let's start with aperture, which refers to a series of settings called F-Stops that control the amount of light let through the lens to the camera sensor. "Wide open" refers to letting in the most light and is, conversely, represented by the smallest number setting. Aperture varies by lens, but can be as low as f/1.4. On the other hand, to let in less light, you would set the aperture to a higher number, usually peaking around f/22.
Next up, shutter speed, which is how fast or slow the shutter exposes your image to the sensor. Shutter speed numbers actually refer to fractions of a second, so 200 is actually 1/200th of a second, 60 is 1/60th of a second, and so on. Typically, a faster shutter speed is used when you want to freeze the action in a shot. For example, with sports photography, a shutter speed of 1/1000 would be a good start. Slower shutter speed can be used to allow for some movement and intentional blurriness to show in the photo.

ISO, which stands for International Standards Organization, refers the the scale of light sensitivity of the sensor (or formerly, film). A helpful note about ISO is that the higher you go, the more noise or "graininess" you'll have in your images. For most entry level cameras, 400-800 ISO is good, but try to not venture higher than 1600.
One final element of photography to consider is "depth-of-field" or DOF. This refers to how narrow/shallow or long/wide the depth of your photo is. A narrow or shallow DOF refers to photos where only the subject is in focus and the background is very blurry. Conversely, a long or wide DOF will not show much focus difference between the foreground and background, like in a landscape photo — the whole frame is relatively in focus. Adjusting the aperture will change the DOF for your photo.


>>Related: Camera Accessories Every Photographer Should Carry
DSLR Shooting Modes (and How to Use Them)
While some point-and-shoot (or even cellphone) cameras have different preset modes, the ones available on DSLRs are typically higher quality and more sophisticated. So let's take a look at the most common shooting modes you'll find on a DSLR camera.
Automatic/Green Mode
To start, we have the main, generic "automatic"shooting mode. This mode uses light sensors to judge the best settings for shutter speed, aperture, ISO and flash. It's great for beginners, but you'll want to branch out from auto mode as soon as you can.
Portrait Mode
Designed for portrait shooting, this mode sets the camera to the largest aperture (the smallest number). For most lenses, this will be around f/3.5 to f/5.6. Doing so lets in the most light and creates a narrow depth-of-field. The sharply focused subject and blurry background is typically very pleasing for portraits, hence the name of this mode.
Landscape Mode
Designed for shooting landscapes (obviously) and other large scenes, this mode sets the camera to the smallest aperture (the largest number), typically around f/18 to f/22. This constricts the light and creates a wide depth-of-field with both the foreground and background in focus. Because it constricts the light, it will lower your shutter speed. During the day that is not typically a problem, but for the evening or those majestic sunsets, you'll want to be sure to use a tripod to avoid blurriness.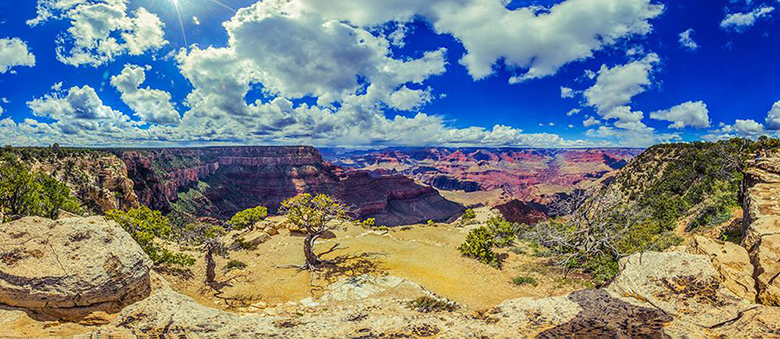 Close/Macro Mode
This mode allows you to be able to focus on images very close to the lens, but it varies a lot by camera. This will also prioritize a larger aperture (f/3.5 to f/5.6). Some lenses allow you to focus on objects about an inch away in macro mode, while others could require more space. Because the depth-of-field is going to be very narrow and any small movement can shift your focus, it might be wise to use a tripod with this mode.
>>Related: Camera Lens Buying Guide
Sport Mode
Designed for shooting fast-moving targets with the goal of freezing the subject, sport mode prioritizes faster shutter speeds, likely in the 1000s (possibly around 2000 or more). Typically, this mode doesn't shoot with any flash due to the increased shutter speed. Keep in mind that this mode can't identify how fast your subject is moving, meaning that if you're shooting someone who is running versus say, a race car, you're going to need very different shutter speeds. The shutter priority setting, which we will get to in just a bit, may work better for speedy targets.
Night/Night Portrait Mode
This mode, which helps you capture scenes at night, prioritizes a low aperture and slow shutter speed to capture as much light as possible. With this, your aperture will be wide open, and your shutter speed could drop down to as much as a second long or more. It also allows you to fire the flash in order expose any subjects in the foreground. You'll need a very steady hand to use this setting or, better yet, a tripod.
>>Click Here for All Tripod Deals
Flash Off Mode
This mode function is similar to the night portrait mode and has similar settings, but you are able to disengage the flash. You'll likely need a tripod to get a steady shot in this mode.
P (Program) Mode
This is really the most basic of the manual control modes. It only gives you control over the white balance, ISO, and flash. Both the shutter speed and aperture are decided by the camera. It's not typically a favorite mode for photographers since it doesn't really give you control over any of the important settings of the camera.
S or Tv (Shutter Priority Mode)
The shutter priority mode is exactly what it sounds like. You are able to set the shutter speed to what you want and the camera decides the aperture. With this mode, you are able to control the exposure by changing the shutter speed to get the exposure you are looking for. This setting is most beneficial for dark scenes and changing light, such as at a concert or show. You just set the shutter for the speed you need to get a steady shot and the camera can adjust the aperture as the light changes.

A or Av (Aperture Priority Mode)
The aperture mode allows you to set the aperture while the camera sets the shutter speed for you. This is a popular mode because you can control the the depth of field through the aperture, while the camera sets the shutter to what you need as you or your scene moves.
M (Manual Mode)
Manual mode, aka "the big leagues," gives you complete control over your photos. This can be a little daunting at first, but if you shoot in the other priority modes first, they can help you get used to what settings work for what shots. While having full control means that there are a lot of things to consider, it also means that you have can easily adjust to changing situations, movement, light, etc. For example, sometimes the priority modes will under-expose many images, but in manual mode you can just simply tweak your settings and you are ready to go.
When it comes to manual mode, practice makes perfect. You'll only grow the skills to adjust your settings appropriately by playing with the camera and spending time shooting. But once you do, you'll see the freedom that comes with it, and it will soon become second nature.
Here are some examples of what's possible when you've mastered the different settings of a DSLR camera: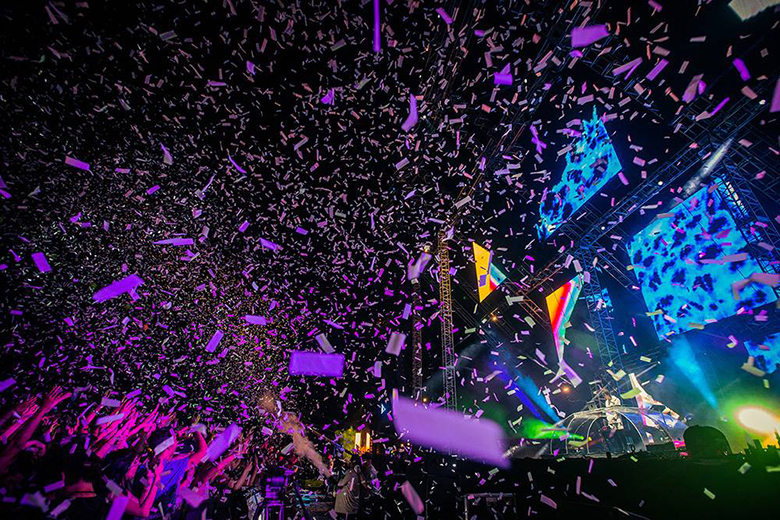 Now that you know the basics, it's time to get out there with your new DSLR and just start shooting. There are many options, modes and settings to play with, but when it really comes to it, there's nothing like time and experience to really help you get the hang of things.
Remember, it's DIGITAL and that's why we love it. You can experiment and play around with different things to explore what they do and how they assist you in taking different types of images without having to worry about wasting film. Just get out there and have fun!
Our editors strive to ensure that the information in this article is accurate as of the date published, but please keep in mind that offers can change. We encourage you to verify all terms and conditions of any product before you apply.