Google Pixel 6 Launches This Fall — Here's Everything We Already Know
Expect some big changes when the Pixel 6 arrives this fall.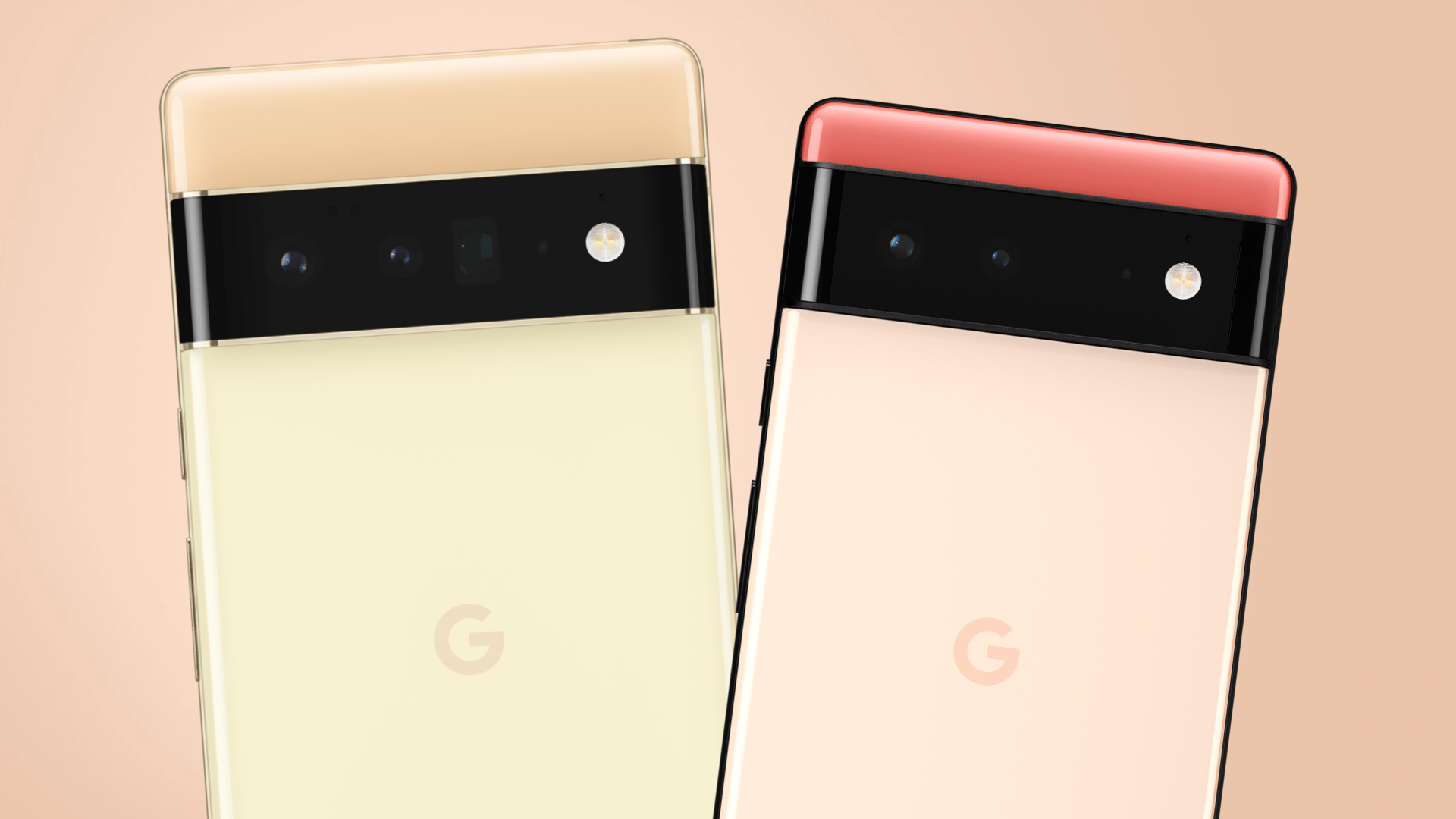 After much speculation, Google has finally pulled back the curtain on its upcoming Pixel 6 smartphone. The tech giant isn't indulging us in a complete rundown of specs, instead offering a sneak peek ahead of a full reveal later this year.
Despite withholding many of the specifics, Google spilled more than enough info to get fans excited for the decidedly premium-looking Pixel 6. Here's everything we know about Google's next smartphone — along with a bit of speculation for good measure.
Everything Confirmed About the Google Pixel 6
The Google Pixel 6 was first revealed in a lengthy series of tweets on August 2nd. Those 13 posts revealed quite a bit about the device, including a release window, external design, color combinations and a custom Tensor chipset.

Pixel 6 and Pixel 6 Pro
Google confirmed two models of the Pixel 6 will be available, with the Pixel 6 Pro offering a tri-camera setup with a telephoto lens and four-times optical zoom. The Pixel 6 will feature the same — minus telephoto capabilities. The Pixel 6 Pro will also come with a 120Hz refresh rate and large 6.7-inch QHD+ display, whereas the Pixel 6 features a 6.4-inch FHD+ display and a 90Hz refresh rate. Beyond those differences, it sounds like the two phones will share many of the same internal components.
Colors Vary Based on Model
The more expensive Pixel 6 Pro will be available in black, gold or white, while the Pixel 6 will be offered in orange, green or black. None of the colors have official names yet, but you can get a closer look at all six by visiting the Pixel 6 website.
Bold New Designs
Google is making some bold design choices for the Pixel 6 and Pixel 6 Pro — both of which feature a prominent camera bar, slim bevels around the screen and a hole punch for its front-facing camera. It's a sleek-looking device that's said to be constructed with premium materials.

Tensor Chip and AI Capabilities
Google has designed a custom Tensor chip for the Pixel 6, which it says will make both the 6 and 6 Pro the fastest, most secure phones in the Pixel lineup. We don't know exactly how it'll perform — or how it stacks up to the competition — but we do know its AI tech will come with a bevy of practical applications. For example, the Pixel 6 will be able to "unblur" certain photos or automatically reduce glare from the sun using its AI algorithms.
Pixel 6 Launches This Fall
Google wouldn't lock in a firm release date, but the Pixel 6 and Pixel 6 Pro are slated for a fall 2021 release.
Every Rumor About the Google Pixel 6
Fans and analysts were quick to fill in all the blanks left by Google, offering their insight as to how the smartphones will perform, how much they'll cost and when exactly they'll be released. None of this has been confirmed, but some of the rumors seem like reasonable suggestions. Here's a quick look at what else is floating around the web:
Both the Google Pixel 6 and Pixel 6 Pro will carry a higher price tag than their predecessors. Expect a number comparable to the Samsung Galaxy S21 or iPhone 12.
Based on previous Pixel launches, an October release date seems logical.
Rumors indicate a larger battery in both the Pixel 6 and 6 Pro — including improvements to wireless charging.
Following trends seen in other smartphones, the Pixel 6 might not include a charger with your purchase.
With Google continuing to push Stadia membership, it wouldn't be surprising to see some form of integration with the Pixel 6.

Google Pixel 6 Pre-Order and Release Date
The Google Pixel 6 isn't currently available for pre-order, but you can expect them to go live in the coming months as we inch closer to their fall release.
More to consider:
Our editors strive to ensure that the information in this article is accurate as of the date published, but please keep in mind that offers can change. We encourage you to verify all terms and conditions of any product before you apply.