Halloween Costume Contest 2015: Win $500 and More
Win $500 and more in our Halloween costume contest!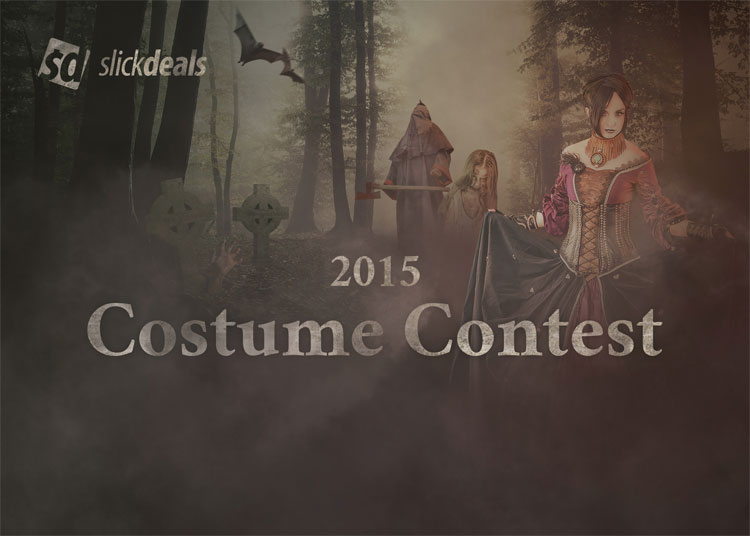 Hey Slickdealers!
Halloween is 2 weeks away and to get in the spirit, we're hosting a costume contest! But, it's not just any costume contest, we're giving away money and prizes!
Before we go further, please note this very important step! We've noticed some submissions coming in that do not follow our entry requirements. Please make sure to read ALL the rules before submitting your entry, especially this one in bold below. Thank you. 🙂
Photo submissions must include the customized Slickdeals 2015 Costume Contest image included in this post. IMAGE BELOW. Image can be printed and held by the person in the contest, or pulled up on mobile device or computer, but must physically be in the photo, NOT Photoshopped.
The grand prize winner gets a $500 gift card plus the ultimate Slickdeals swag package! 2nd place wins $100 and Slickdeals swag. 3rd place wins a $50 gift card and Slickdeals swag. Additionally, 5 runner-ups also win a tee shirt, gold Slickdeals tattoo, and a sticker.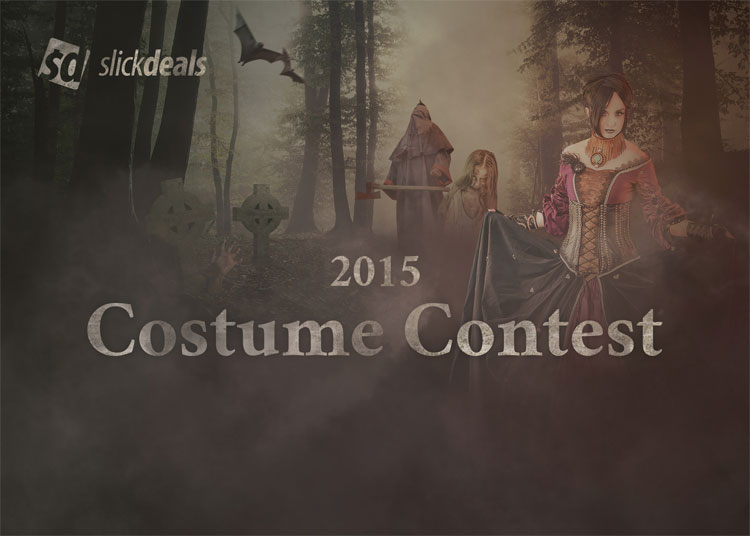 ---
Any product or service prices/offers that appear in this article are accurate at time of publish, and are subject to change without notice. Please verify the actual selling price and offer details on the merchant's site before making a purchase.