Hands-on with Secretlab Gaming Chairs — OMEGA and TITAN
Level up your seating experience with these stylish computer chairs.
Whether you're hard at work or fragging some baddies with your friends, being comfortable is a major key to success — you won't get good results if you're tired or aching from a poor seating position.
Secretlab's lineup of ergonomic gaming chairs have been making a big splash with their recent debut in the U.S. market, and we reached out to see if we could try out the "ultimate seating experience" for ourselves.
You're probably thinking, "is there really a difference with gaming chairs?" Keep reading to find out what our managing editor Johan and I thought about Secretlab's OMEGA and TITAN computer chairs.
Disclaimer: Slickdeals approached Secretlab to review their chairs, and they graciously accommodated our request.
Secretlab OMEGA Gaming Chair Review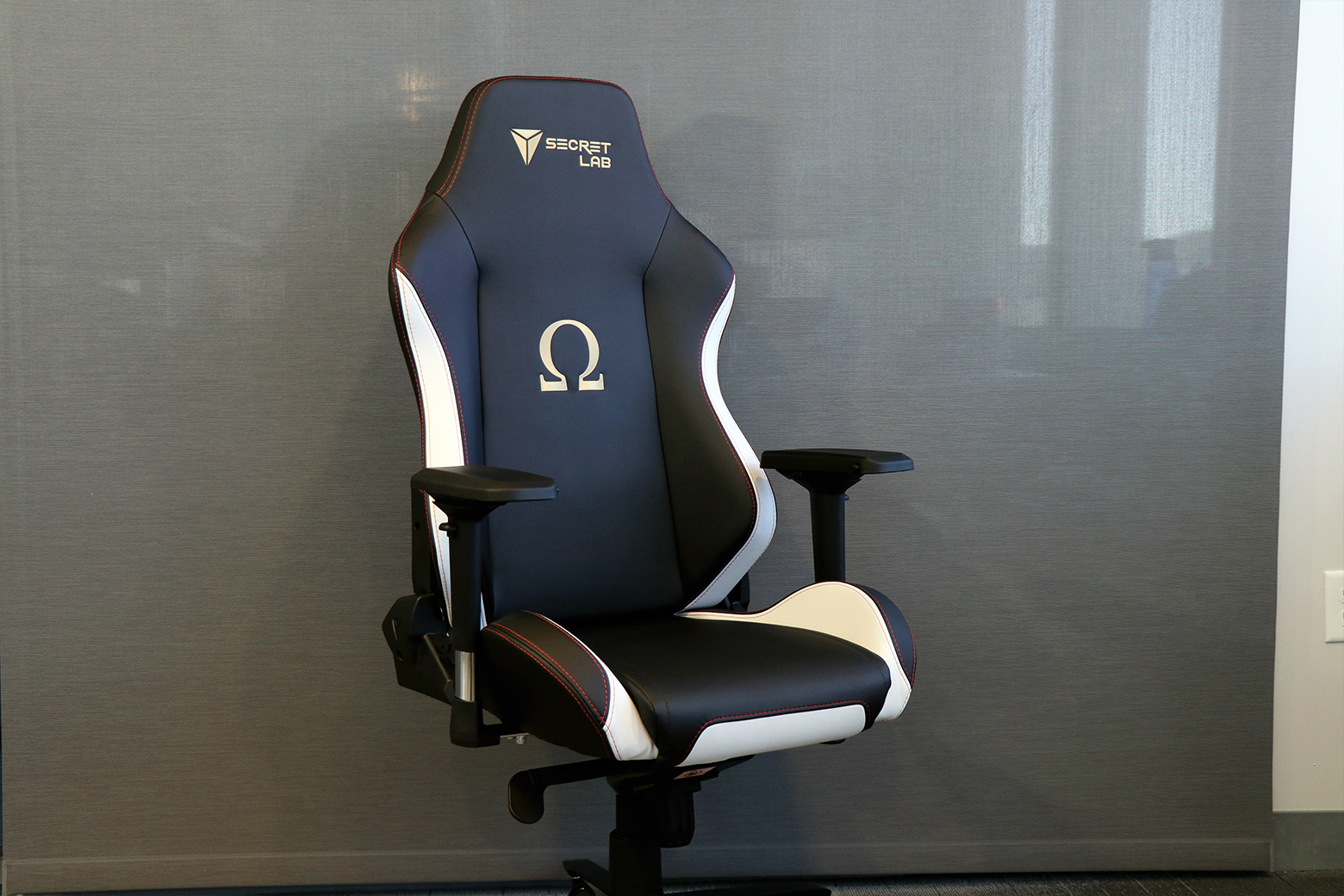 [Reviewed by Johan M.]
The OMEGA from Secretlab was the first gaming chair I ever sat in. However, my regular desk chair at work is one of those fancy ergonomic ones, so I figured my body would revolt if this new seating arrangement was anything but comparable to that luxury. It didn't; there was no need for it.
This is not just a comfortable chair for gaming, it's a comfortable chair, period. Initially, I was skeptical because the seat cushion is fairly stiff, but that's actually by design. I didn't realize how much I preferred that type of seat until I switched back to my "ergonomic" chair, which has more give. I found the OMEGA more comfortable when you're sitting down for several continuous hours in a day.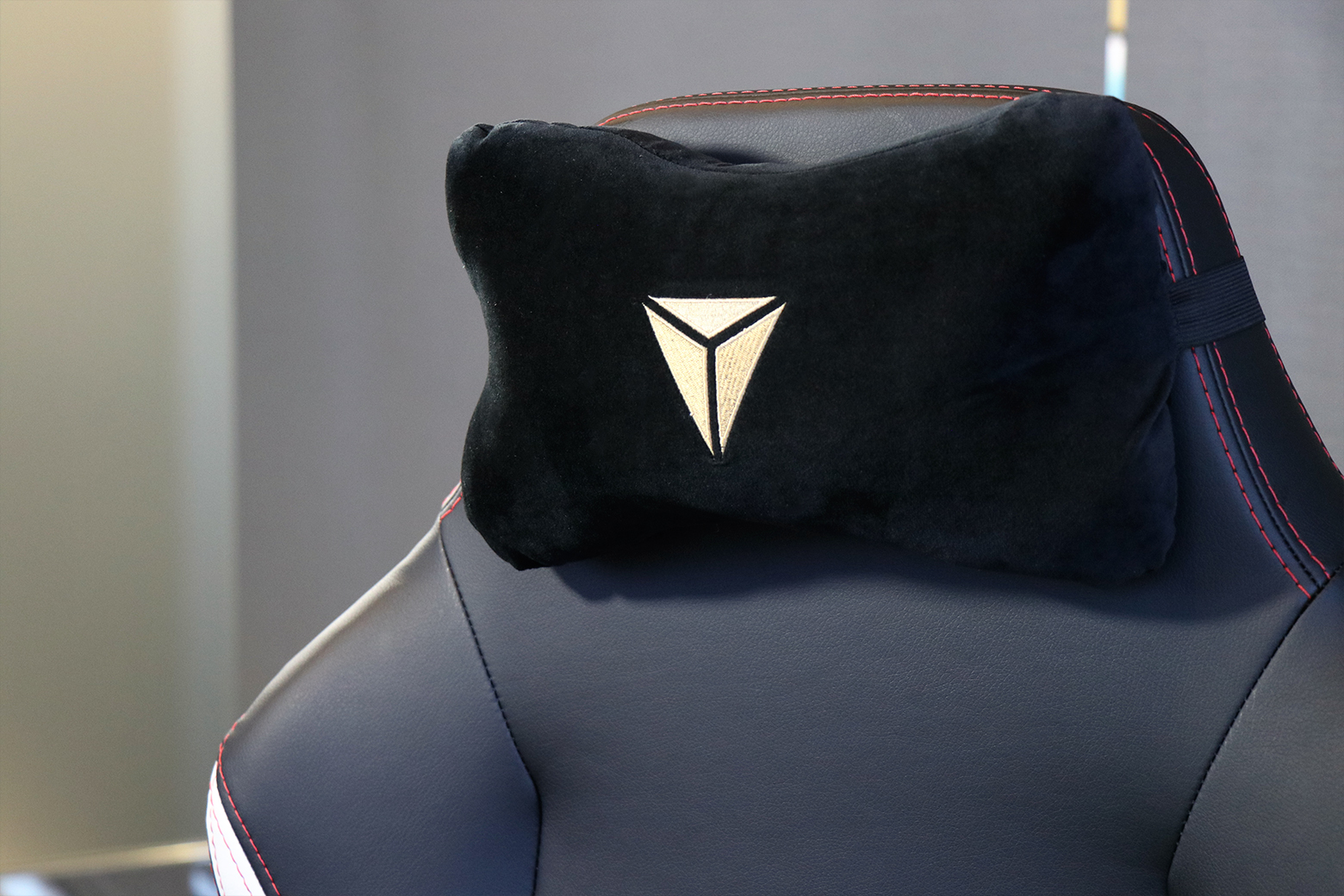 The design is also really cool — it's obviously modeled after seats normally found in sports cars. It really hugs your body and encourages a better posture. And when you add the neck pillow, fuggetaboutit. Pull the lever on the side to tilt the backrest and get ready for an unplanned nap session. I know it wasn't made for naps, but let me tell you, it excels in that area. Just don't lean back too fast; a few people in the office (read: all of us) almost fell out of the chair the first time.
You could easily spend hours gaming in this chair and still be comfortable. Could you experience the same in a cheaper chair? Possibly. Like I said, I don't really have anything else to compare to as far as gaming chairs go. However, I can't sit in my office-issued ergonomic chair for very long without feeling like the circulation in my legs is getting impaired, causing me to keep lifting them up to get the blood flowing again. I didn't experience any discomfort with the OMEGA.
Current price for the OMEGA gaming chair is $299, and that feels reasonable considering the quality. I personally wouldn't spend that kind of money on a gaming chair because I don't game enough to warrant it — I'm lucky if I can get in a game or two of FIFA each week. #sadface. If you're a serious gamer, on the other hand, I feel like paying a little extra for a superior product makes a lot more sense than going the cheap route and then be forced to replace it every 12-18 months.
Secretlab TITAN Gaming Chair Review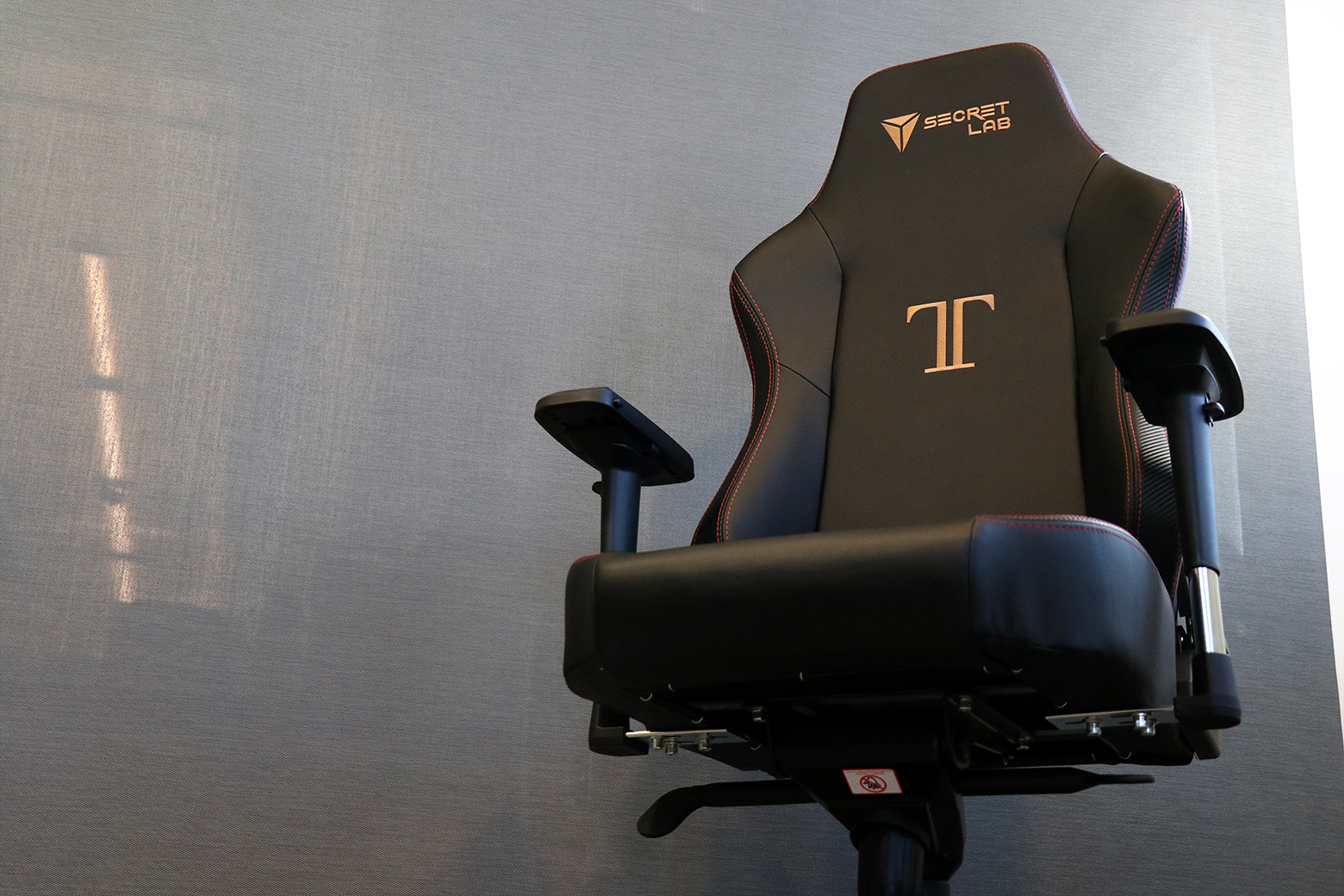 [Reviewed by Andrew C.]
As the name suggests, the Secretlab TITAN gaming chair is designed for those with a larger stature and build — every aspect has been strengthened and optimized to deliver the best experience for a person up to 6-feet 4-inches and 286 pounds. The wider seating surface along with less aggressive thigh and side bolsters (compared to the OMEGA) offer an ideal and comfortable space for many consecutive hours of work or gaming.
The TITAN looks like it was plucked straight from a luxury sports car, with its bucket seat form factor and accent details like contrast stitching, carbon fiber-inspired texture, and high-quality monogramming. And while you won't be experiencing any sort of G-forces while in the Titan, the contouring of the seat provides a feeling of stability in those instances when you want to spin, lean, or adjust your posture.
Key Features of the Secretlab TITAN
Adjustable lumbar support
Multi-functional tilt lock (seat bottom)
Tilting backrest
Height adjustment
Shock absorbing molded foam core
Liquid-resistant, maintenance-free Prime polyurethane leather (fully-synthetic)
4-directional armrests
Removable neck pillow
The best benefits of the TITAN are its adjustability and excellent support — I've never felt more focused and simultaneously relaxed while using an office chair. The lack of fatigue is very apparent after a full work day, thanks to the foam core's ability to maintain its shape and firmness even after prolonged use.
I tend to change postures and seating positions throughout the day, and the Titan's 4-way adjustable armrests allow me to always have a comfortable place to rest my elbows, which removes stress from my shoulders and wrists when using a keyboard.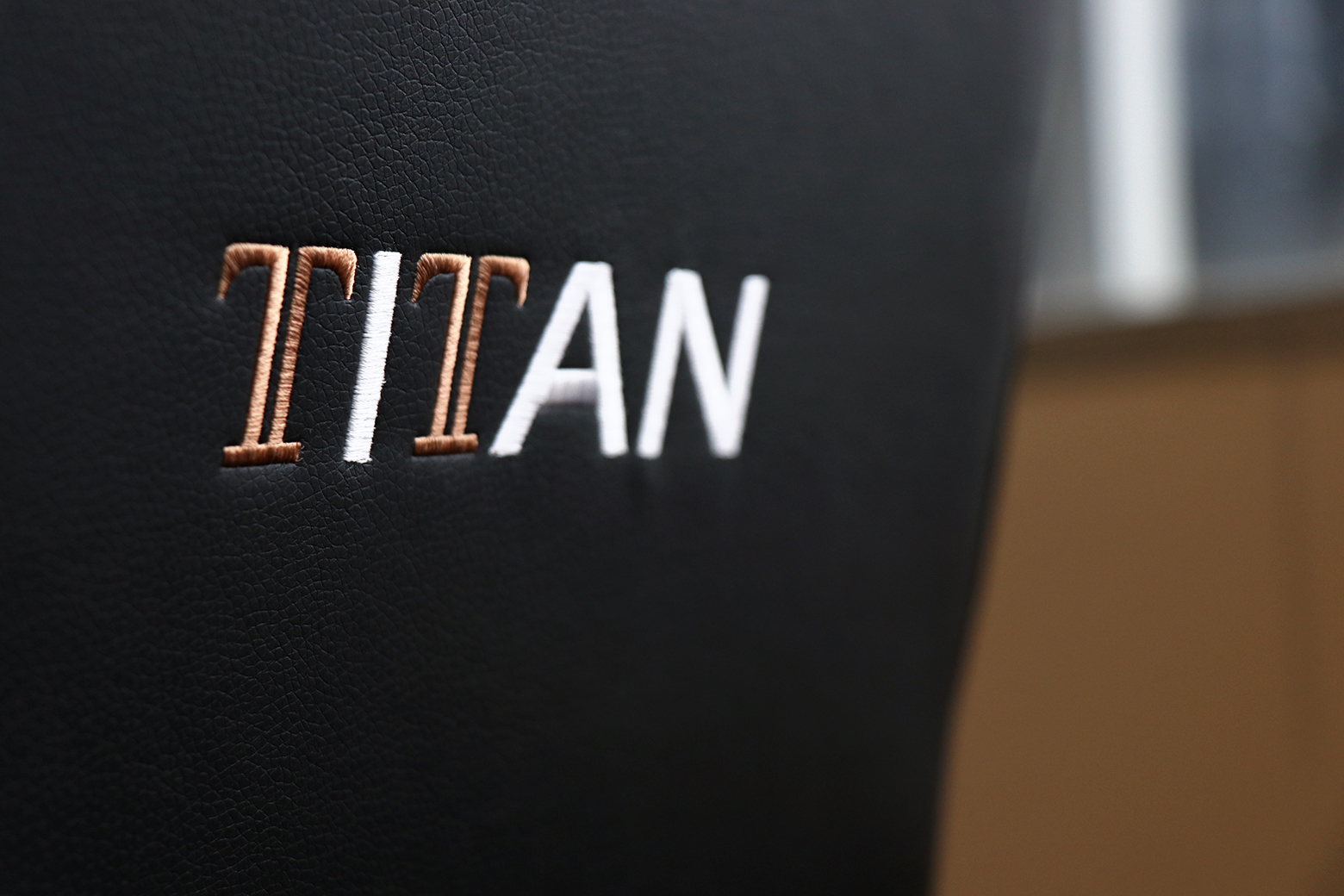 For the past month or so, I've logged many hours in the TITAN as my primary chair, and I won't be switching back to the $1,000+ office-issued chair I was previously using — the TITAN's ergonomic back and head support along with the perfectly positioned neck pillow showed me what I've been missing out on all of these years.
If you've ever wanted to feel like you're sitting in a chair that was made specifically with you in mind, look no further than the Secretlab TITAN. Introductory price for the TITAN is $359, and in my opinion, it's a reasonable and value-balanced price point, considering a less capable leatherette chair from IKEA easily runs close to $300.
Watch Us Experience OMEGA and TITAN on "What's the Deal?!"
https://www.facebook.com/slickdeals/videos/10154460124211935/
*****
Check out more color options for the OMEGA and TITAN as well as detailed specs at Secretlab's official website.
Our editors strive to ensure that the information in this article is accurate as of the date published, but please keep in mind that offers can change. We encourage you to verify all terms and conditions of any product before you apply.