Hands-on with Slickdeals: Microsoft Surface Family Product Showcase
Microsoft's Surface family of products has the versatility, mobility and performance for all creative types.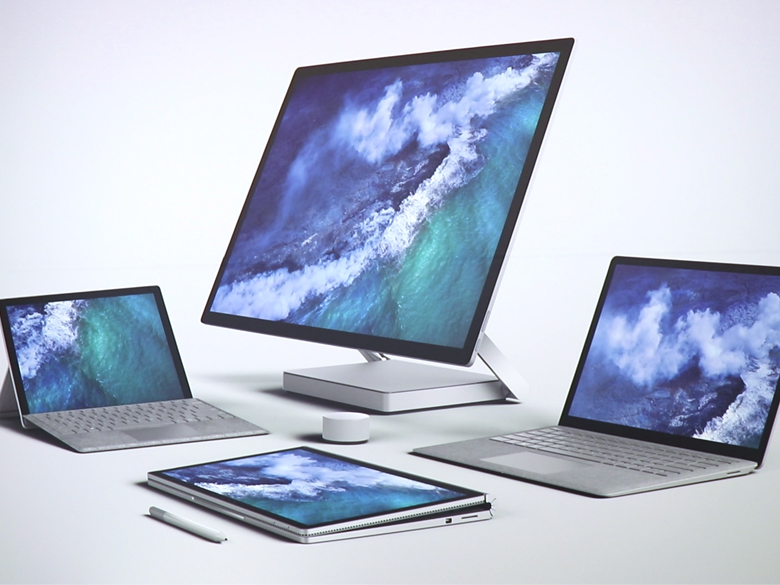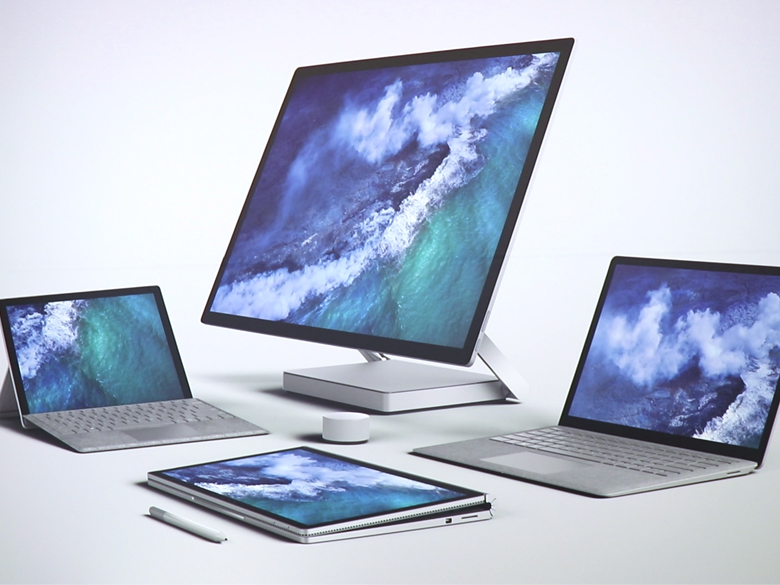 Microsoft is redefining productivity with the latest products in its Surface family, and the Slickdeals team was able to experience first-hand the technology and design elements that are taking the creative process into the future.
Whether you're a student or design professional, creating content for YouTube or a big advertising agency, there's a Surface product that's perfectly suited for your performance needs and budget.
086056O_ADQ
We took a closer look at some of the key members of the Surface family: the Surface Studio, Surface Laptop, and Surface Pro.
Surface Studio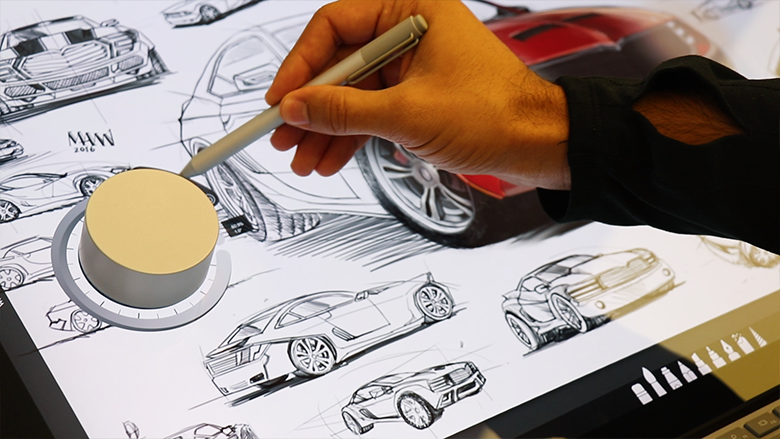 The Surface Studio is a truly impressive machine. The 28-inch screen features a resolution higher than 4K that will blow you away, and that's before you even realize that it's also a touchscreen. It can be positioned vertically and tilted all the way down to a 20 degree angle with the slightest touch, thanks to its zero gravity hinge.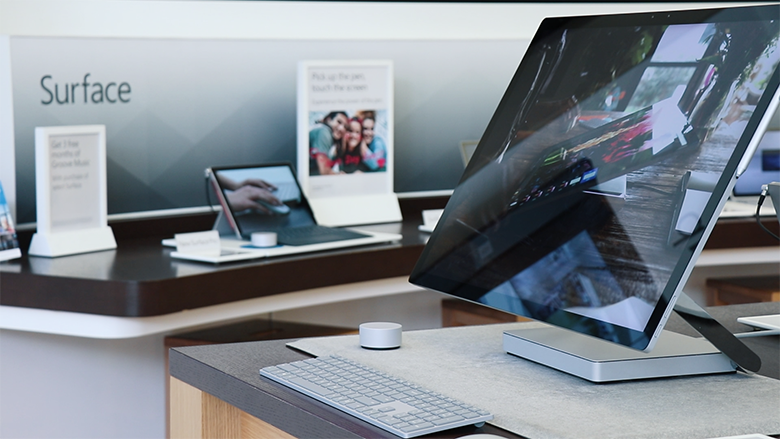 The Surface Studio was made with creative people in mind, especially illustrators and graphic designers. Together with the Surface Dial (not included), this powerful computer becomes an immediate game changer. You can put the Surface Dial directly on the screen and have it interact with the program you're running. For example, you can easily switch colors on the go, change the brush diameter, zoom in and out or rotate images, all with just a turn of the dial.
The one drawback of the Surface Studio is its price, but understandably so. After all, it's about as premium of a device as you can get. Starting at $2,999 for an Intel Core i5 processor with 8GB RAM and a 1TB hard drive — and going all the way up to $4,199 — it's too expensive to get one just because it's cool.
Unless you're a designer who can take full advantage of all its features, the Surface Studio is definitely a luxury item. However, that won't stop you from desperately wanting one at your desk after spending just a few minutes with it.
Surface Laptop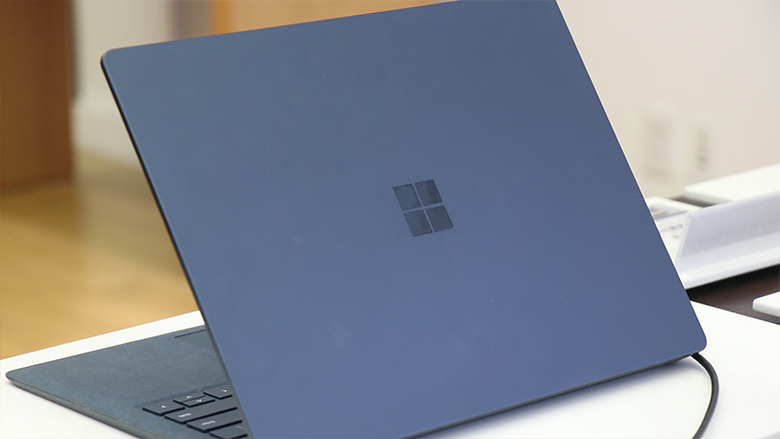 Perfect for students, the Surface Laptop is a robust machine with great battery life for getting your work (and play!) done. The lightweight design sports a USB 3.0 port, a mini DisplayPort and a headset jack. Plus, it uses the same Connect charger as all other Surface devices. The Surface Laptop's clamshell form factor also comes in four fun colors and boasts a vivid touchscreen, as well as support for Windows Hello, a feature that unlocks your laptop using facial recognition.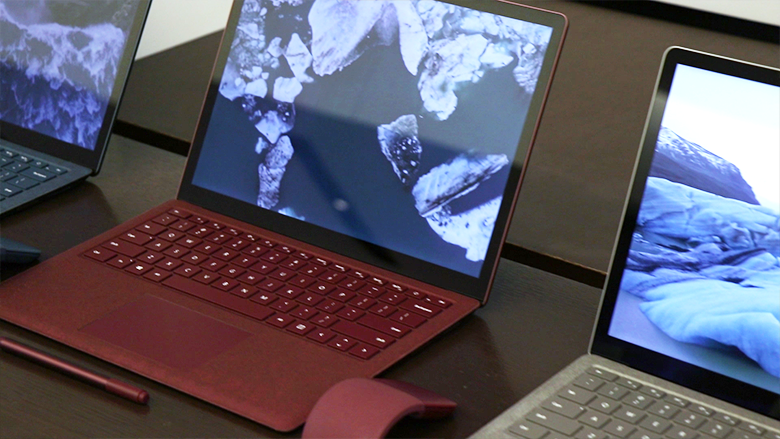 The Surface Laptop can run on Windows 10 S, enhancing security and performance by using only verified apps from the Microsoft Store, or you can upgrade to Windows 10 Pro for free.
Starting at $999, this powerful productivity device can be configured with an Intel Core i7 processor, up to 16GB of memory, and up to 1TB of storage — it's a worthy rival to the MacBook. Additionally, eligible students, faculty or staff at universities and colleges can save 10% on the Surface Laptop.
Set a Deal Alert for Surface Laptop
All-New Surface Pro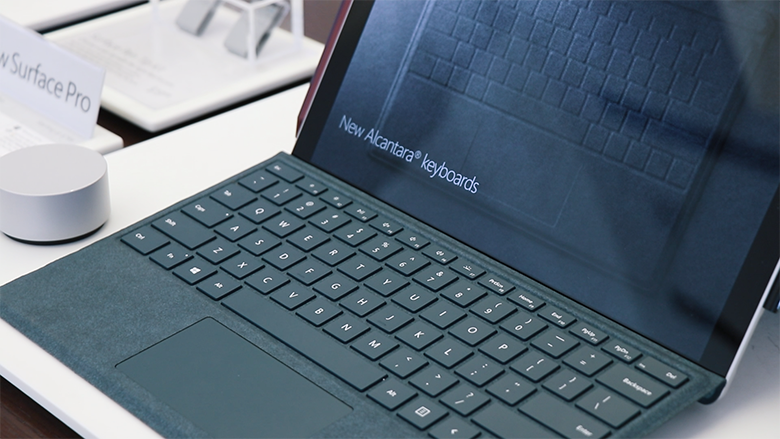 The all-new Surface Pro follows on the heels of the popular Surface Pro 4 with more performance, better battery life, and soft-touch accessories to deliver an all-in-one solution for creative types who are always on the move.
Starting at $799, the Surface Pro offers up to 1TB of SSD storage, 16GB RAM, and an Intel Core i7 processor for fast start-up and load times, along with unfaltering reliability.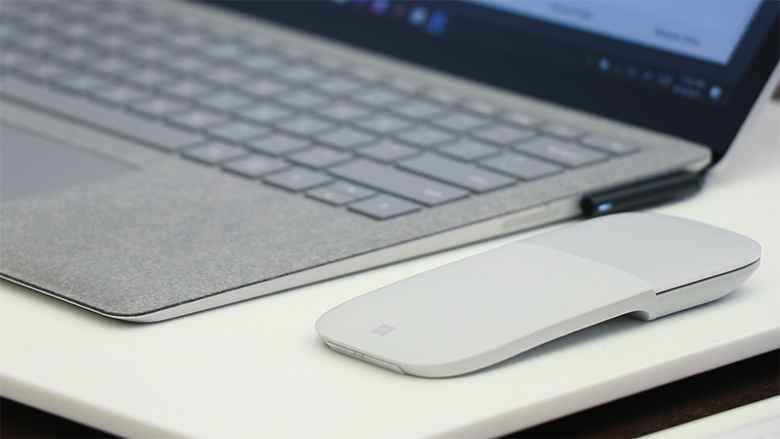 When paired with the available Surface Arc Mouse, Surface Pro Signature Type Cover, and Surface Pen, the new Surface Pro becomes an ultra-portable replacement for your home or office computer.
Writing and drawing with the Surface Pen feels very natural, just like using a sheet of paper, but this and the other accessories carry additional costs — something to consider if you want the full Surface Pro experience.
Read our full hands-on review of the new Surface Pro here.
Don't forget that eligible students, faculty or staff at universities and colleges can save 10% on the Surface Pro.
Set a Deal Alert for Surface Pro
*****
Learn more about the Surface family of products by visiting Microsoft.com or stop by your local Microsoft Store for a hands-on demonstration.
Also, don't forget to enter our $1,000 Xbox One X Giveaway! Over $2,000 worth of prizes are available. Submissions accepted until November 6th, 2017.
---
Any product or service prices/offers that appear in this article are accurate at time of publish, and are subject to change without notice. Please verify the actual selling price and offer details on the merchant's site before making a purchase.