Hands-On with the Huawei Mate 9
Highlights of this flagship phone include an eight-core processor and Leica Dual Camera.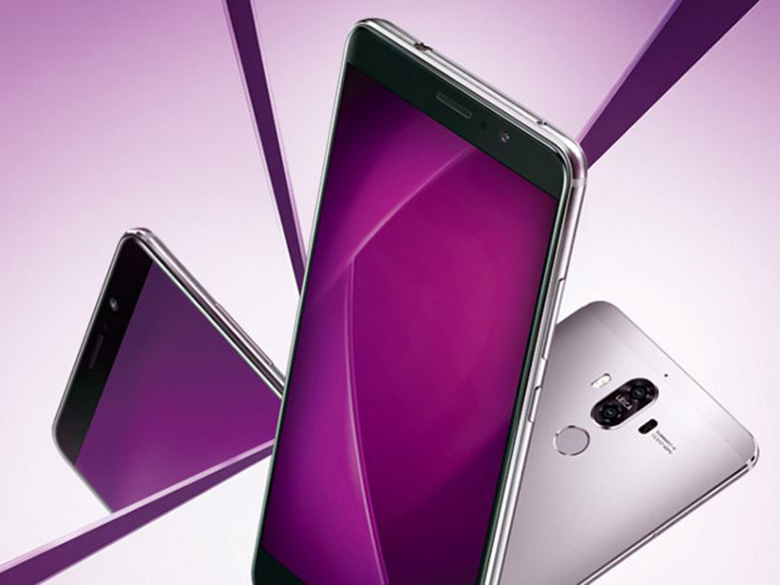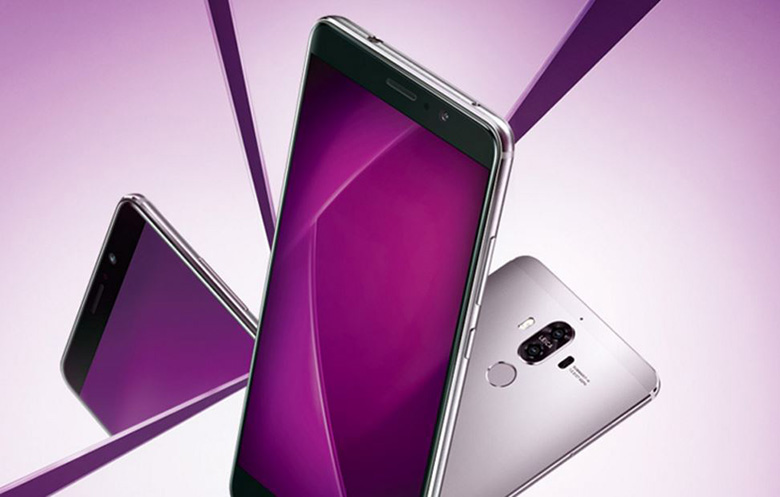 Huawei, the third-largest smartphone manufacturer in the world, recently launched (for the U.S. market) its newest flagship phone, the Mate 9. It's currently available at most major electronics retailers, and we have one on-hand just days after the official release date thanks to Jet.com.
Disclaimer: Jet.com sent us a complimentary Huawei Mate 9 so that we could produce this hands-on review.
Meant to compete directly with other flagship phones like Samsung's S7 or Apple's iPhone 7 Plus, the Mate 9 is packed with some serious hardware and carries a list price of $599.99.
BCwXC6TnnUs
Huawei Mate 9 Features
5.9-inch HD display
4,000 mAh battery
Leica Dual Camera
Dual SIM card support
Expandable storage, up to additional 256GB
Fingerprint sensor
Eight-core Kirin 960 processor
Also in the box is a headset, charger, USB-C cable, micro USB to USB-C adapter, SIM eject tool, and a matte protective case.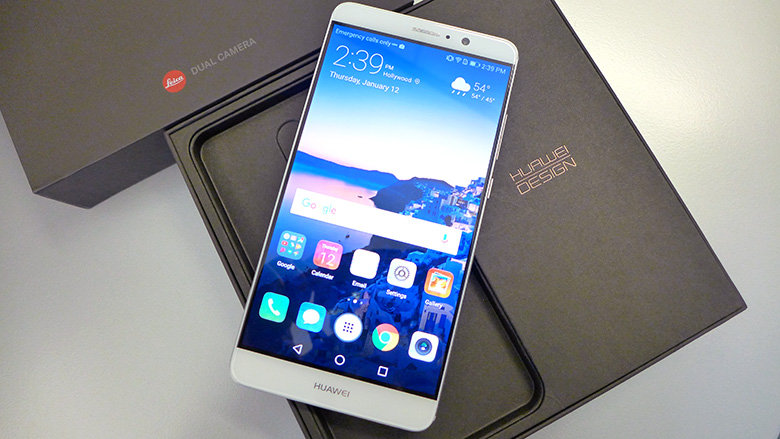 Design
The Huawei Mate 9 isn't breaking any new ground with its overall design, but it certainly looks and feels like a premium mobile device thanks to a metal unibody construction and 2.5D glass screen. Using a one-handed grip, most users will find that their index finger and thumb naturally fall where the fingerprint sensor and power button have been placed. But the volume button, which is located above the power button, requires a slight shift in grip for one-handed operation. It's not a big deal unless you need to immediately return to using the lower half of the large screen.
Our review model came in Moonlight Silver — one of five possible colors — and features a brushed finish with polished edges that pairs nicely with the white-colored front face. The back of the Mate 9's metal body has a slight curve, making it easy to pick up the phone from any table or flat surface. Once in your hand, the rounded corners act as a comfortable gripping point.
Fans of minimalist design will enjoy the look of the Mate 9 when the screen is off — there are no physical or graphical buttons on the front face to interrupt the sleek, blacked-out surface. On the bottom edge of the phone, you'll find two grilles on either side of the USB-C port, one for the speaker and the other for the microphone.
Overall, the Mate 9 feels substantial and sturdy, and holds its own in the looks department with elegant lines and clean surfaces.

Display
The Mate 9 delivers vibrant graphics through a 5.9-inch full HD display with a resolution of 1920 x 1080 pixels (373 ppi) and 1500:1 contrast ratio. For comparison, the iPhone 7 Plus has a 5.5-inch screen with a resolution of 1920 x 1080 (401 ppi) and a 1300:1 contrast ratio.
Specs aside, the images, fonts, and icons displayed on the Mate 9 are exceptionally vivid. We found the screen delivered ample brightness, even in direct sunlight, and it also features an Eye Comfort mode which filters out blue light to reduce visual fatigue.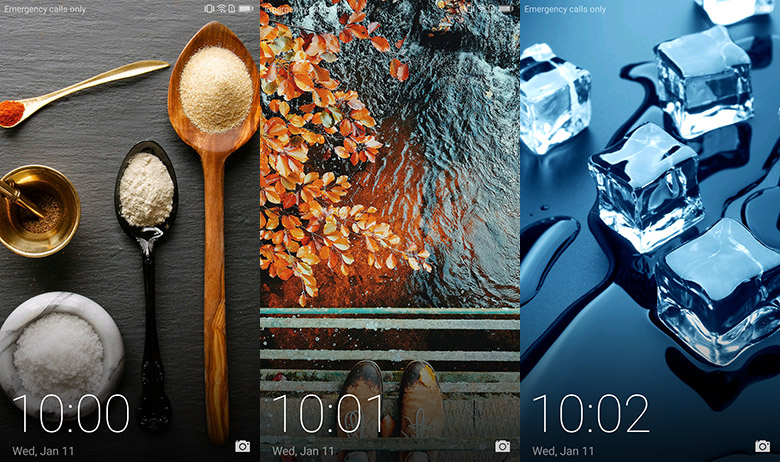 Camera
One of the best selling points of the Mate 9 is the second-generation Leica Dual Camera, capable of capturing high-resolution photos at 5120 x 3840 with its 12 megapixel (MP) RGB sensor and 20 MP monochrome sensor. The two sensors work together to produce vivid colors and enhanced detail. Video recording capabilities include UHD 4K, HD 1080p at 60 frames per second (fps), slow-motion 1080p at 120 fps, and slow-motion 720p at 240 fps.
The camera app starts up very quickly, and offers a variety of shooting modes like monochrome, beauty, HDR, night shot, light painting, and more. Wide aperture mode allows budding cellphone photographers to add artistic depth-of-field for close-up or portrait photos, and even permits adjustment to the focus point after the photo has been taken.
With a large suite of shooting and editing options, quick focus, and an even quicker shutter, the Mate 9's camera system is great for capturing on-the-go moments. And of course, Huawei didn't forget about selfies with the inclusion of an 8 MP front camera. Take speedy self-portraits by setting the camera to take a photo when you smile or touch the fingerprint sensor.
Unedited photo, taken with the Huawei Mate 9 in wide aperture mode.
User Experience
Looking at specs, it's clear that Huawei's top priorities for the user are speed, efficiency, and longevity — we're happy to report that the Mate 9 delivers on all fronts. To start, the eight-core Kirin 960 processor opens programs quickly, and Huawei's Machine Learning algorithm automatically prioritizes resources to further reduce lag. It even goes so far as to predict your next move and set aside resources accordingly. The phone's responsiveness and a beautifully designed EMUI 5.0 user interface come together for a smooth and intuitive experience, sure to please even the most discerning Android fans.
The large 4,000 mAh battery paired with the power-saving features of Android 7.0 means that you won't feel like you're tethered to a power outlet. For comparison, the iPhone 7 Plus has a 2,900 mAh battery. When you're ready for a charge, Huawei's SuperCharge system claims to deliver a day's worth of battery life after being plugged in for 20 minutes, using the supplied charger and cable.
Those who like to have an offline music or video library will be pleased with the 64GB of internal storage and the option to add additional memory via Micro SD card, up to 256GB. The integrated Google cloud storage and photo back up services are also good options for managing storage space.
In short, the Mate 9 looks, feels, and performs like a flagship phone, and we've yet to find any major deal-breakers.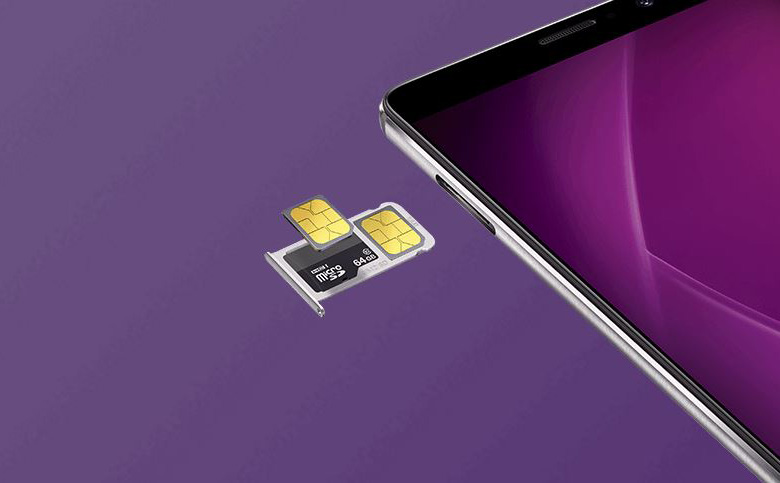 Overall
With a list price of $599.99, the Mate 9 is a serious contender in a crowded market of high-end smartphones. Its wide range of network support (excluding CDMA) and the ability to simultaneously house two SIM cards makes this an ideal phone for the global traveler.
If you're looking for a smartphone that pushes the boundaries of performance and also stands out from the crowd, Huawei's Mate 9 should definitely be on your radar.