Slickdeals is Giving Away Free Swag for the Holidays
Enter for a chance to win a Slickdeals beanie, journal and tote bag.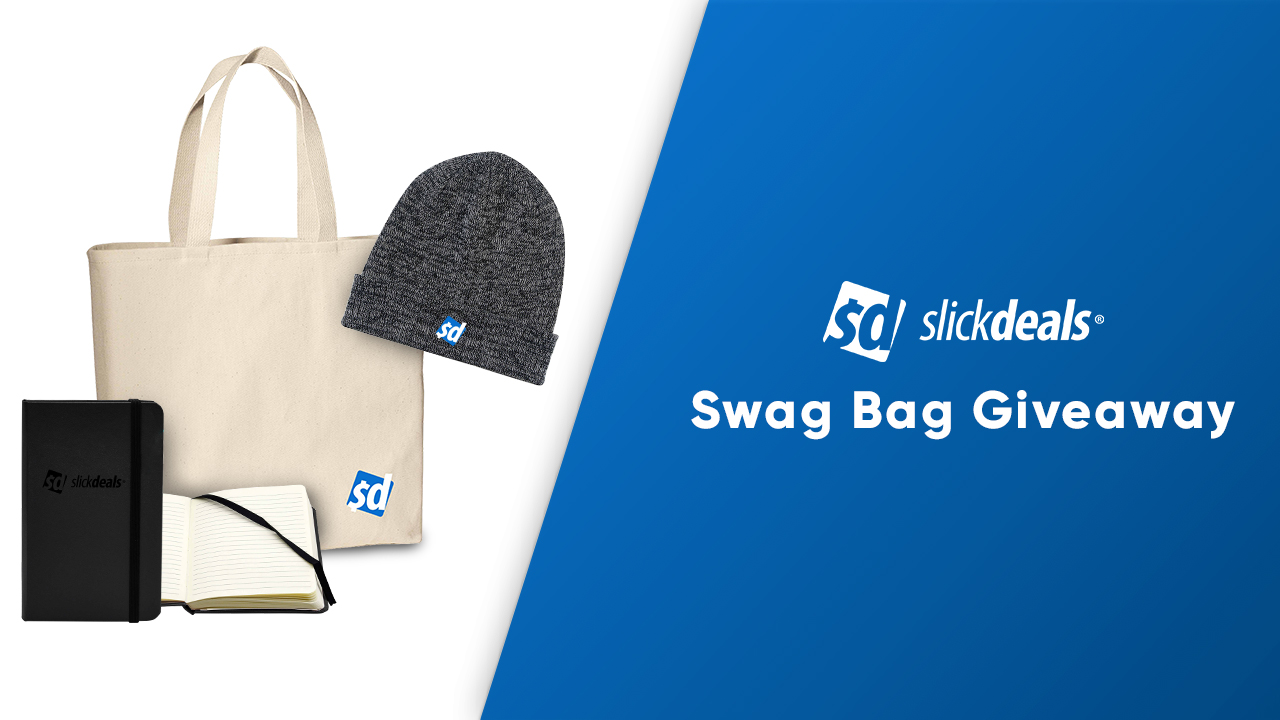 This holiday season, we're celebrating the thing Slickdeals love most: free stuff.
Now through December 18th, you can enter for a chance to win a Slickdeals Swag Bundle, which includes a cozy beanie, a journal and a reusable tote bag. Entry is completely free of charge.
And, of course, the swag is all branded with the Slickdeals logo, so you can rep your savvy shopping wherever you go. Enter for your chance to win here:
Slickdeals Holiday Sweepstakes

We're giving away 50 bundles total, but in true Slickdeals fashion, you can potentially earn hundreds of entries by following the instructions above. Keep in mind, you can't get this Slickdeals-branded gear anywhere else. Gather ye rosebuds while ye may.