Buy a Mat and Fitbit, and Watch the Stress Fall Away
A home gym can be as simple as a mat and a water bottle.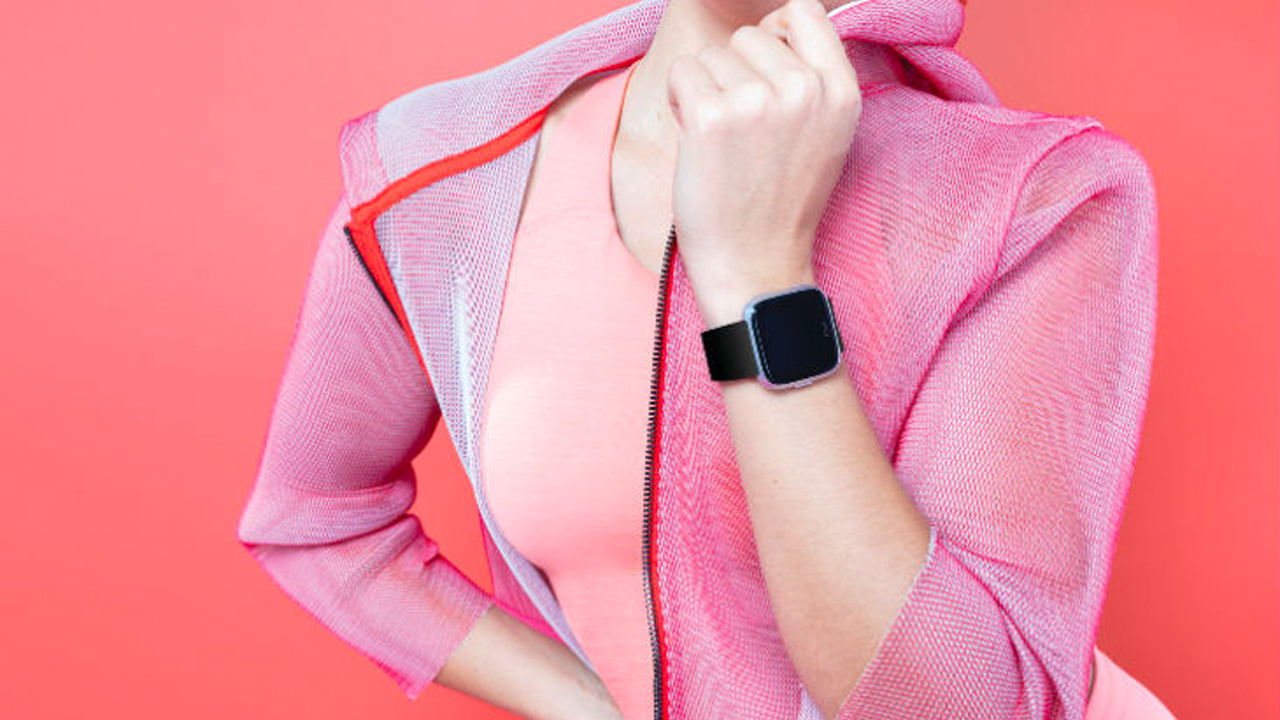 With recent events and a never-ending cycle of news, having a small escape if even just a few minutes for simple stretching or a short cardio session may be just what you need to reset and refocus. Plus, with gym closures on top of everything else, now is the best time to create your own home gym.
While most people think of a gym as a way to bulk up or slim down, creating a simple workout area at home as a convenient place to meditate, stretch or get in 10 minutes of cardio is one of the best ways to help manage stress. You may also find a boost of clarity and productivity in other aspects of your life as a result of taking a break for self-care in the convenience of your own home.
Home Gym Deals: From Gadgets to Gear

All types of gym deals aimed at getting you to work out at home are all the rage right now. One example? Fitness watches, which have dropped in price as of late.
A Fitbit Smartwatch is a great alternative to Apple watches with its friendlier price tag. This Fitbit on clearance at Best Buy is loaded with features, including a "personal trainer" right on your wrist making it a great option for home and fitting in workouts no matter where you are.
Fitbit Versa (Special Edition)
Clearance price: $159.99 | Reg. Price: $199.95
Fitbit Versa Offers an Impressive List of Features for the Price:
On-screen workouts play on your wrist to coach you through each move and adapt based on feedback
Notifications of missed calls, calendar, SMS and social apps
Tracks distance, calories burned, activity, sleep, heart rate, steps, floors, swim laps and menstrual cycle
Wallet-free payments
Bluetooth
Water-resistant design for submersion in water up to 164 feet
Compatible with select iPhone models, Android and Windows phones
Alerts to items such as incoming e-mails, calls, text messages and upcoming calendar events
Alternatively, test the waters of tracking your activity, with activity bands on Target and a commitment of less than $40.
---
Creating a Home Gym
Get Started for Under $20

If you're looking for some basic dumbbells, resistance bands, and water bottles, Target and Walmart are both good sites to score deep discounts on these items under $20 and quick delivery so you can get started within the week. But a mat is the first step to a home gym and can be used for everything from simple stretching to basic exercises like jumping-jacks and push-ups.

Interlocking floor mats start for as little as $29.99 on Amazon, but this "smart" mat (for $38.00) includes 14 core exercises and 14 stretching poses printed right making it a great addition and guide for any home gym.
Step Up to More Movement and Cool Clothing

Searching for deals on kettlebells or yoga gear? Walmart also has some decent price breaks on weights while Alo Yoga is taking up to 40% off its SALE items which makes for amazing savings for both men and women.
Tone Fitness 30 lbs Kettlebell Set, Includes 5-15 lbs
Sale Price: $26.99 | Reg. Price: $34.99
Airbrush Legging – Chakra – Women's
Sale Price: $83 | Reg. Price: $138
Alo Rebel Compression Pant – Men's
Sale Price: $31 | Reg. Price: $102
Go for the Gold with Serious Equipment Deals

For the truly ambitious, you'll also find deals on big-ticket items like stationary bikes and treadmills. Right now, Groupon has lots of fitness equipment on sale up to 50% off.
Goplus Indoor Bicycle Cycling Exercise Bike Gym Fitness Stationary
Sale Price: $149.99 | Reg. Price: $299.99
Folding Electric Treadmill with Smartphone APP Control
Sale Price: $ | Reg. Price: $2,621.34
We spotted this treadmill marked down over 80% on Walmart, where you can also grab NordicTrack on sale and find a wide selection of treadmills that come in under $300.
Set a Deal Alert now so you don't miss out on other great deals when the home gym equipment you want goes on sale at the price you want to pay.
---
READ NEXT:
---
We created a list of helpful articles and deals in one place to help you during this difficult time:
Coronavirus: Deals, Tips, and Hacks to Help Everyone Shop Smart
---
Any product or service prices/offers that appear in this article are accurate at time of publish, and are subject to change without notice. Please verify the actual selling price and offer details on the merchant's site before making a purchase.