I've Never Paid a Luggage Fee for Checked Bags, Here's How
Take a flight with your bags, without being taken for a ride. Fees for checked bags and carry-ons are out of control. Here's how I always avoid paying them, without packing less than I need.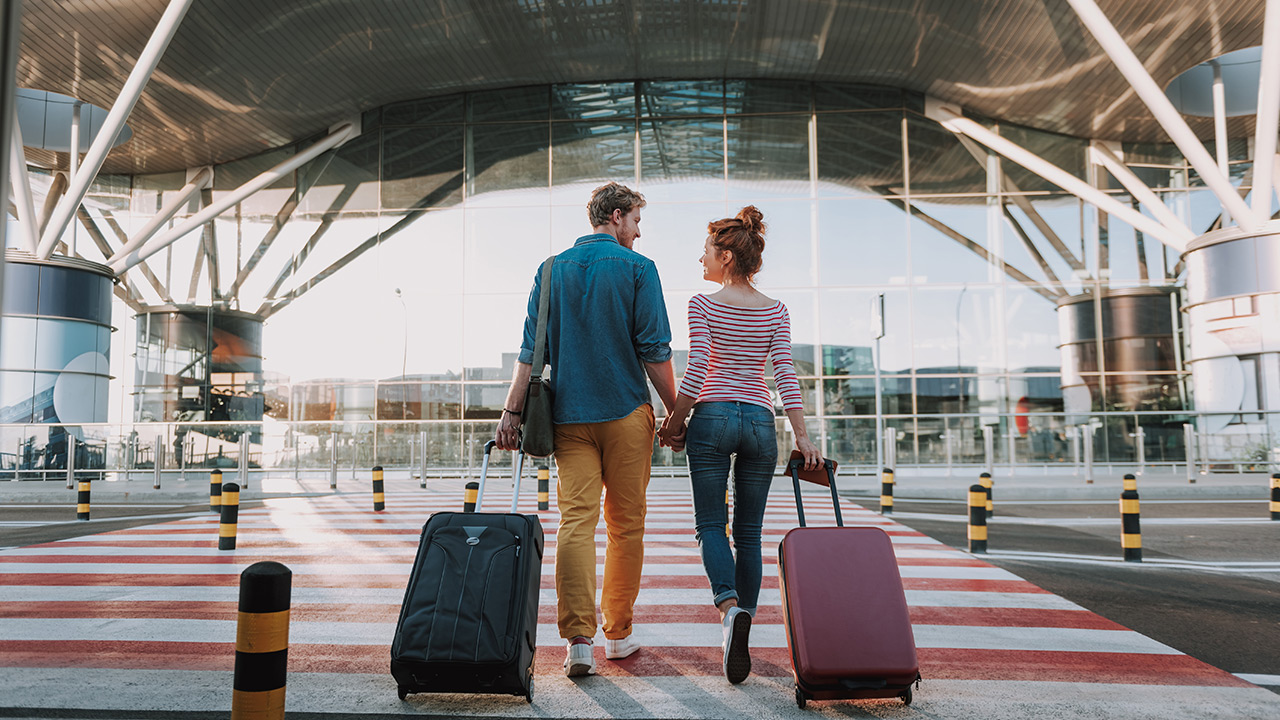 There's something about paying a luggage fee that has always bothered me. As someone who's old enough to remember when all airlines included at least one free checked bag and one free carry-on, I can't stand paying for things that used to be free. And it really disturbs me that most airlines have started imposing carry-on bag fees for passengers flying on their lowest, "basic economy" fares, as there's no cost to letting passengers carry their own bags.
So I've decided that I would refuse to pay for any luggage fees, and our family has developed several strategies for avoiding them. And we've been very successful. In dozens of domestic and overseas trips in the last 20 years, my family of five have never paid a luggage fee.
I'll let you know how we do it without insulting your intelligence by imploring you to "pack light."
Pick the Right Airline
When I shop for flights, and I know I'll need to carry on or check a bag, I investigate their luggage fees before choosing an airline. In the US, one airline always rises to the top, Southwest. Not only is it the last remaining US carrier that doesn't charge for a checked or carry on bag, they offer all passengers two free checked bags.
And because more Southwest passengers check a bag, fewer are carrying on. So I find that there's always more space in the overhead, boarding speeds up and flight attendants are less militant about trying to intercept people who they suspect of carrying on a slightly oversized bag. Conversely, I try to avoid the ultra-low cost carriers that charge for both carry-on and checked bags.
Choose the Right Credit Card
Nearly all airline credit cards offer cardholders a free checked bag for yourself and at least one other person traveling with you on the same reservation. The United Club and United Quest credit cards both offer two free bags for yourself and a companion, but also there are some no-fee airline cards that don't include this benefit. If it looks like I might have no choice but to pay a bag fee for one or more future trips, I'll sign up for one of these cards and enjoy a valuable welcome bonus while avoiding luggage fees.
Maximize Your Carry-Ons
On all but the lowest "basic economy" fares, most airlines offer each passenger both a carry-on and a "personal item" that can fit underneath the seat in front of you (but doesn't actually have to go there).
>>Chase Sapphire® Cards: Earn a Big Bonus for Travel
>>Capital One® Venture® Credit Card: Enjoy a Big Welcome Bonus and Travel Perks 
You'd be amazed at how much stuff can fit into those two bags. For example, on a 10-day trip to Hawaii, me, my wife and our three children each had a full size carry-on bag, plus a backpack. In fact, I strapped several of the carry-on's together so that I could wheel them through the airport with ease. But before boarding, I asked the gate agent if we could gate check all five of our carry-ons suitcases. She was more than happy to do so, leaving each of us with a small backpack with our in-flight entertainment, food and valuables.
In fact, airline representatives often make announcements encouraging passengers to gate-check their bags, in order to save time boarding and to make more room in the overhead compartments.
Read the Rules Carefully
As I see it, airline baggage fees are a game, and the way to win at any game is to know the rules. For example, while airlines will accept skis and snowboards as checked bags, without an additional oversize fee, their rules usually permit up to two pairs of snow skis and associated equipment in one bag and a separate bag for your ski boots. These two bags actually count as a single bag, according to United and other airlines. And if you're traveling with a child, you're permitted at no extra charge to carry on a diaper bag, breast pump and milk as well as a government-approved child seat (infant carrying seat or car seat). And note that Alaska, American, British Airways and Delta now allow you to check a bicycle as a regular bag, with no excess size charges.
Also, every airline in the world that I'm aware of will accept a child car seat as checked luggage. To protect the car seat, it's best to put it in a duffle bag. And I find that If I include some spare diapers, beach towels, winter coats or other bulky but lightweight items in the duffle, underneath the seat, the airline will never know or care. I've even strapped bottles of wine into our children's car seats, which does as good of a job protecting them as it does my children.
Book Award Tickets
Even when you fly in economy class, the tickets that you book with your frequent flyer miles still count as standard economy and are not subject to the draconian carry-on restrictions that travelers flying on "basic economy" fares are subject to. And when you pay with miles, it's often economical to fly in business class where each passenger can check as many as three bags of up to 70 pounds each, at no extra charge. That's because a business class ticket that costs four times the price of an economy seat, often only requires twice as many miles.
Travel this way as a family, and your biggest challenge will be getting a large enough vehicle to carry you and your stuff to and from the airport.
---
Related Financial Offers
>>WIN: Biggest Bank Bonuses Right Now: Cash Promos for New Deposit Accounts
>>EARN: Best High-Yield Checking Accounts
>>GAIN: Best High-Yield Savings Accounts
>>SAVE: Best Free Checking Accounts
>>INVEST: Bitcoin Promo: New BlockFi Customers Receive Crypto Bonus
>>SECURE: Chase Business Complete Bonus: $300 for New Customers
>>RECEIVE: New Axos Small Business Customers Receive $100 Bonus
While we work hard on our research, we do not always provide a complete listing of all available offers from credit-card companies and banks. And because offers can change, we cannot guarantee that our information will always be up to date, so we encourage you to verify all the terms and conditions of any financial product before you apply.