Here's How to Cancel Your Costco Membership (and Know When It's Worth Keeping)
Is buying in bulk no longer for you?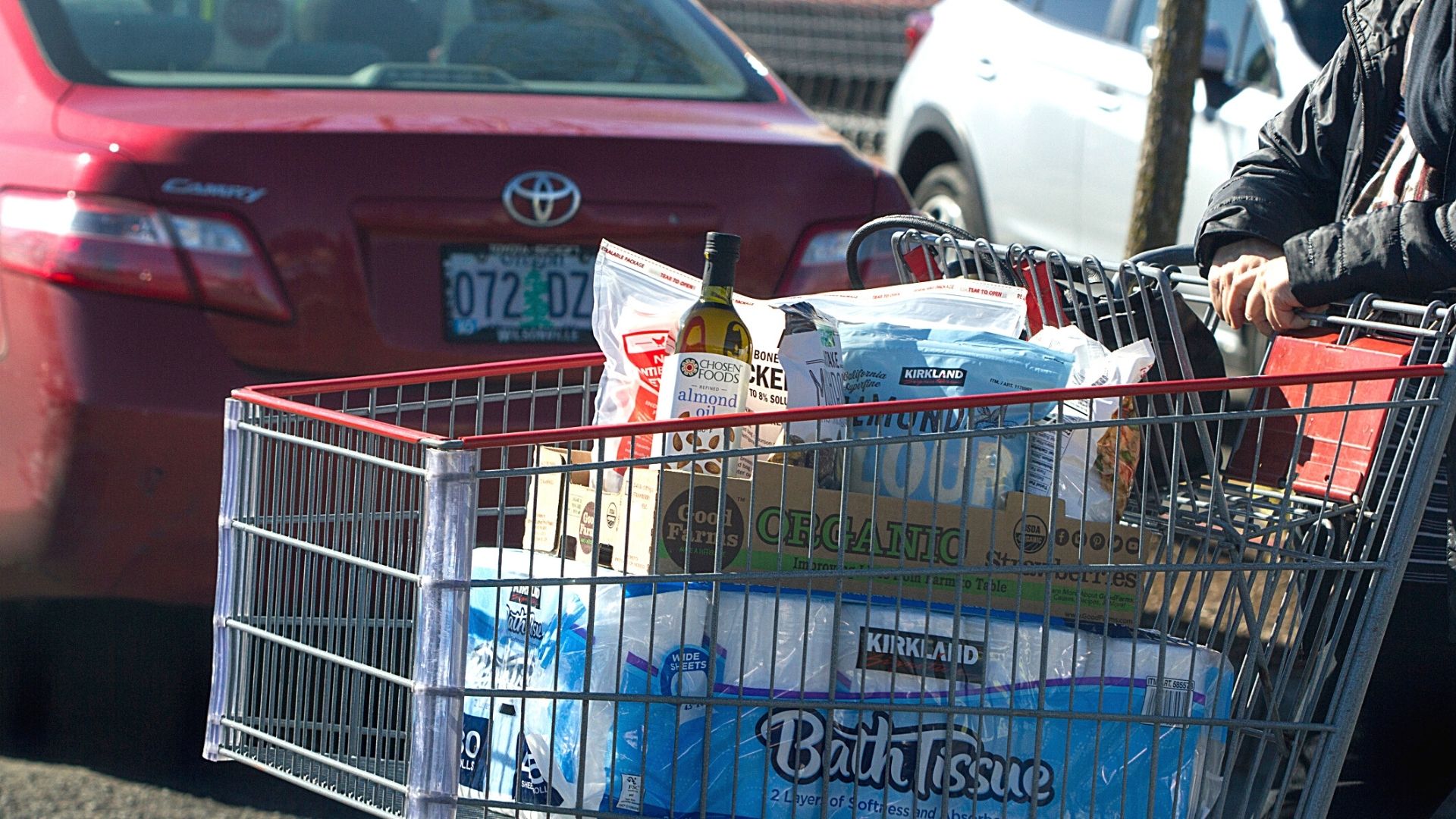 From exclusive discounts to saving on bulk purchases, there are plenty of reasons why bargain hunters love shopping at Costco. As with all subscriptions though, it's important to occasionally re-evaluate and make sure the benefits are still worth the membership fee. A basic Gold Star Costco membership costs $60 annually and the premium Gold Star Executive option is double that at $120 per year. If you're no longer making the most out of Costco's services, you can always opt out and join back in the future. To cancel your Costco membership, all it takes is a simple phone call to the corporation's customer service line or a visit to your local Costco.
Yes, it's that easy. Keep scrolling for more details and breathe easier knowing that getting out of the membership isn't as daunting as it may seem.

Ways to Cancel Your Costco Membership
Are you ready to get the cancellation process started? There are three easy ways to get this done.
For those who aren't tech-savvy and prefer to speak to someone in-person, you can simply drive over to a Costco near you and speak with someone at the membership counter for an immediate refund.
If you want to avoid the possible line to just get into the warehouse, call Costco's Membership Services Center at 1-800-774-2678 and request assistance.
Finally, while there's currently no way to cancel your membership on Costco's website, the site DoNotPay.com can do all the hard work for you if you prefer an online method. Just create an account, log in, select the Find Hidden Money feature, and enter Costco as the subscription you want to cancel. Just a few clicks and you're good to go.
What You'll Need Before Canceling Your Costco Membership
You'll need a few things on hand when canceling your membership. Have your Costco membership card with you, and note that only the primary member or the person who opened the account can stop the services. Keep that in mind if you share the membership with someone else. If your card is missing, don't panic, as the Costco team can pull up your information via your phone number, address or birthday.
You will also need a valid form of identification, such as a driver's license, passport or state-issued photo ID, if you're canceling in-person. For those doing it over the phone, you'll just have to answer some security questions and confirm the personal information listed above to move forward with the cancellation.

Will You Get a Refund After Canceling Your Costco Membership?
Once your membership has been canceled, the next piece to the puzzle is securing that refund. Costco actually has a very flexible refund policy that customers can take advantage of at any time. "We will cancel and refund your membership fee in full at any time if you are dissatisfied," as stated on the Costco website. That means you can get a full refund on your membership, even if you've been using it for months.
With that said, you'll need to wait at least until the membership fee has posted on your bank account before they can refund it. This typically happens on the third of each month, so we recommended for members to request their refunds around then.
Additionally, in order to finalize the refund in-person or over the phone, you may need to confirm the amount you were charged and the credit card information used for the subscription.
How Canceling Your Membership Affects Your Costco Credit Card
Perhaps the only caveat to canceling your Costco membership is that you won't be able to keep your credit card. One of the most popular card options is the Costco Anywhere Visa® Card by Citi, which provides members with 4% in Costco cash rewards, 3% cash back at restaurants, 2% back on all Costco purchases and 1% on everything else.
Those rewards can add up, especially since there's no additional fee associated with the card; you just have to be a Costco member. However, it all stops as soon as you halt your membership. "We may cancel your Card Account and participation in the Costco Cash Rewards Program if you do not maintain your Costco membership," the card's fine print notes. Additionally, closing the card could impact your credit score, since the length of your credit history and available credit can both have an impact on your score.

So Should You Keep Your Costco Membership or Cancel?
Beyond bulk purchases, gas is a major way people save at Costco. It's reportedly 21 cents cheaper than the national average and it'll take around six months for that savings to pay for the $60 annual membership fee. If you have to go out of your way to fill up your car, however, it may be time to rethink things.
Of course, that's just one example. While $60 may not seem like a huge hit to your bank account, if the coupons are no longer speaking to you and you're shopping at other local grocery stores more frequently, it'll be pretty clear when it's time to let the membership go. A change in lifestyle happens and adjusting your budget and subscriptions will help you save more than just that annual fee in the long run.
Plus, as mentioned, nothing is set in stone. As simple as it is to cancel your membership, coming back and renewing it will be even easier.
---
Want to make sure you're getting the best Costco membership discount? Set a Deal Alert and we'll let you know whenever a new Costco deal comes up. And be sure to visit our Costco Promo Codes and Coupons page for all the current offers from the store.
Up Next:
Our editors strive to ensure that the information in this article is accurate as of the date published, but please keep in mind that offers can change. We encourage you to verify all terms and conditions of any product before you apply.