Need Space? Create an Instagram-Worthy Organized Closet Using StorageWorks
StorageWorks' high-quality, high-design storage solutions let you create the closet of your dreams with ease.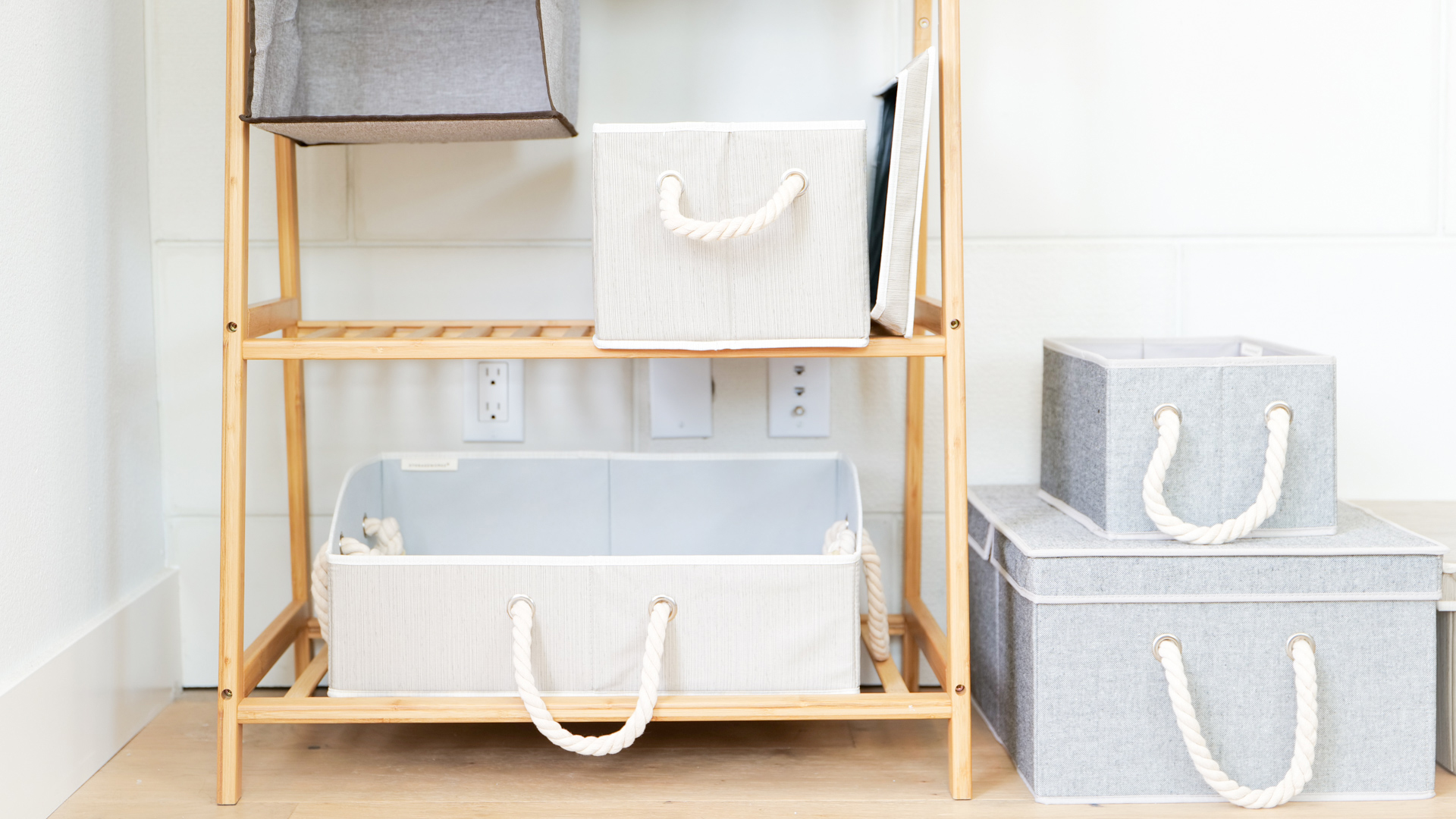 There's no better time than the present to finally get your closet organized since many of us are still stuck at home or staying inside more due to colder weather.
And if, like me, you've been lusting after the perfectly-organized and functional spaces you may have admired online or on Netflix's recent popular show "Get Organized with the Home Edit," you're probably wondering how you can transform a chaotic closet of your own into a tranquil oasis worthy of its own Instagram account.
By following the same principles of organizing similar to The Home Edit stylists and spotted on Instagram, combined with high-quality, high-design storage solutions, anyone can create an Instagram-worthy organized closet in a day.
In order to help organize your dream space, you need a product that is as functional as it is fashionable. Enter StorageWorks — a brand with a global following that's designed in New York City. Their storage bins, boxes and hanging organizers boast a quality that's second to none and can be delivered as soon as the next day using Amazon — with free Prime shipping.
Make Your Closet a Sanctuary in Your Home
Step 1: Start with a blank "canvas"
The first step in creating your closet sanctuary is to empty your closet completely. You need to see exactly how much space you have in order to come up with a layout and product plan that takes into consideration how you'll use the space. Next, group similar items together into what will fit into collapsible storage bins based on what makes sense for your space and what you want to keep folded or contained.
Step 2: Sort "like" with "like"
Keep similar items in the same section of your closet to keep your space even more organized. For example, one section might have clothing, further broken down with t-shirts grouped together, flowing into sweaters and then outerwear. Another section might be handbags while yet another focuses on footwear. Again, you'll want to keep smaller wallets and handbags together and keep sandals and boots separated.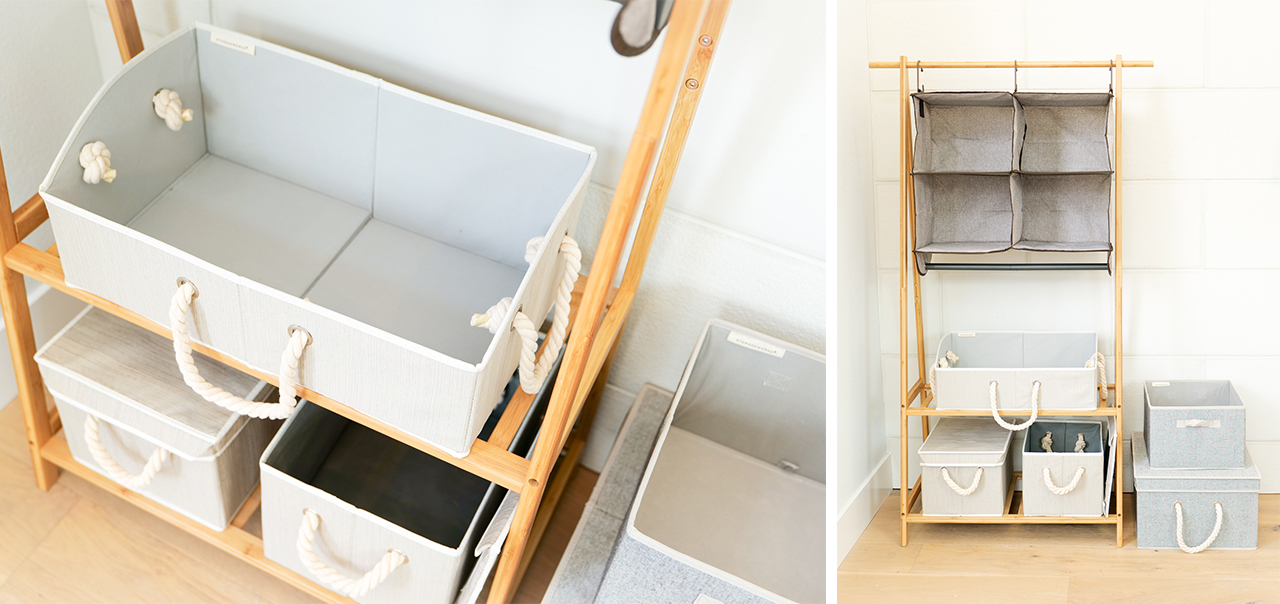 Step 3: Select organizers in a neutral shade for a designer look

StorageWorks bins and baskets make it easy to group like items together and feature trendy and unique design details like cotton rope handles and a choice of various sizes for a cohesive look. Plus, the color palettes are soft and neutral, so they look right at home in any space.

Step 4: Utilize vertical space to create more options

StorageWorks makes it easy to maximize small spaces with their stacking baskets as well as vertical hanging organizers. Bins that contain loose items can stack under a hanging closet organizer to get even more storage from your closet by utilizing every inch (top to bottom) in a detailed and organized manner.
Styling Tricks Social Media Stars Use to Create Dreamy Closets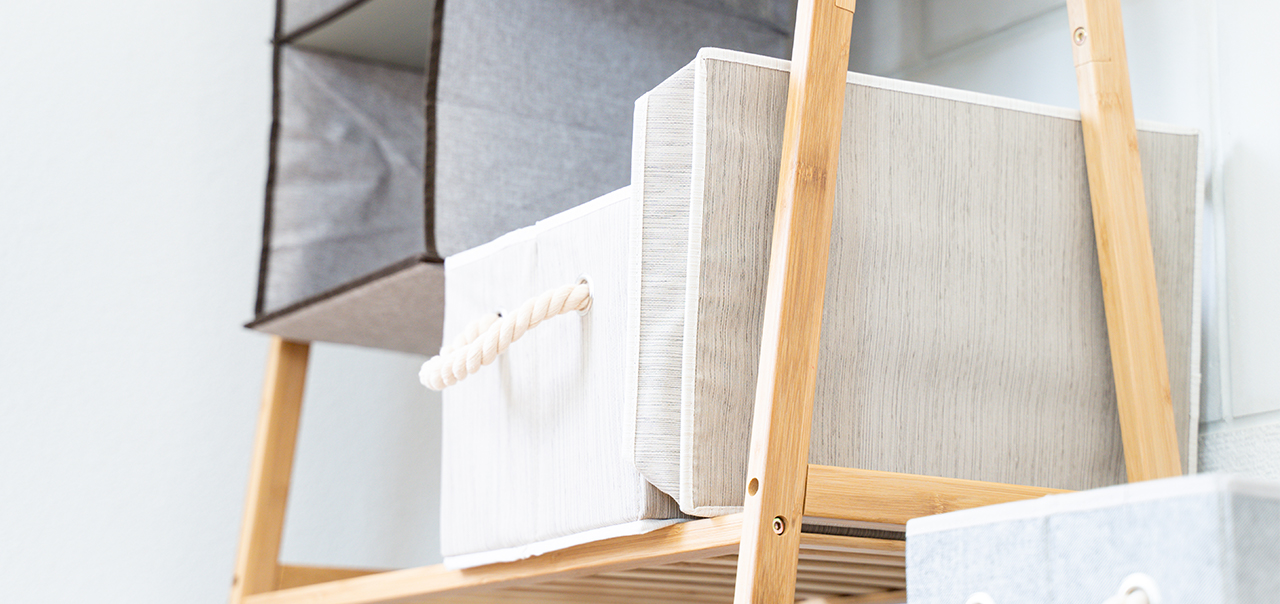 When making their Insta-worthy closets, social media stars and other celebs make their spaces smart, organized and sustainable because there's no sense setting up a system you can't maintain. One trick you see online on the pages of home style influencers are bins and containers neatly labeled to create the ultimate organized space. Plus, when there is a place clearly marked for everything you place back in your closet, it is easier to keep and stay organized. Look for StorageWorks chic decorative storage containers that also have a place for labels, along with lids to hide clutter and cotton rope handles for a stylish flair.
Another styling effect seen in the most Instagram-worthy closets is to organize clothes by color. This gives a visually-appealing rainbow effect and makes it easy to find your favorite blue sweater when you're getting dressed in the morning. As an added bonus, it's a system so simple that even children can maintain it!
Transform Your Space in Under a Day and Enjoy It All Year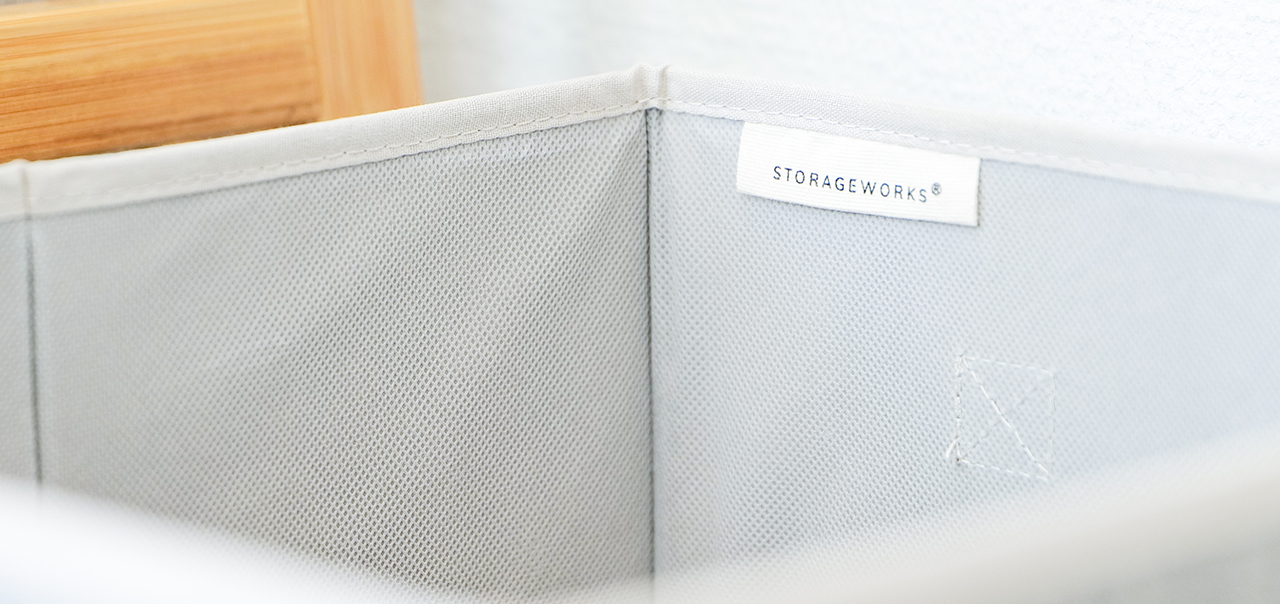 It really is easier than you think to take on a closet makeover project using StorageWorks items. Most of the spaces The Home Edit team transforms are done in a day, and in some cases, hours!
Once you've emptied your space and come up with a plan, just go through everything and decide what you want to keep. Organize items into categories, and decide if you'll need boxes or hanging storage for items. Then, put everything you're keeping back using your storage products.
A product like the StorageWorks 6-Shelf Hanging Closet Organizers gives you flexibility in how you arrange your space while a hanger with an open-top lets you keep frequently-used items within arms reach. Finally, a Hanging Closet Organizer with Garment Rod can quickly give you some additional hanging space without the need to bust out your tools to install an extra full-length rod.
With availability in top retail stores like Target, Home Depot and Amazon, you know you can trust StorageWorks. You're just a click away from having a closet fit for Instagram.
Remember not to fill your space to maximum capacity — you want items to be able to breathe, both physically and visually for the most beautiful look. Keep using the smart system you've put in place to enjoy an Instagram-worthy organized closet for years to come.
Up Next: StorageWorks Baskets Create a Spa-Like Dream Bathroom in Minutes
Our editors strive to ensure that the information in this article is accurate as of the date published, but please keep in mind that offers can change. We encourage you to verify all terms and conditions of any product before you apply.