Everything You Need to Know About How to Erase Your MacBook
Wiping your personal data is key before getting rid of your old Mac.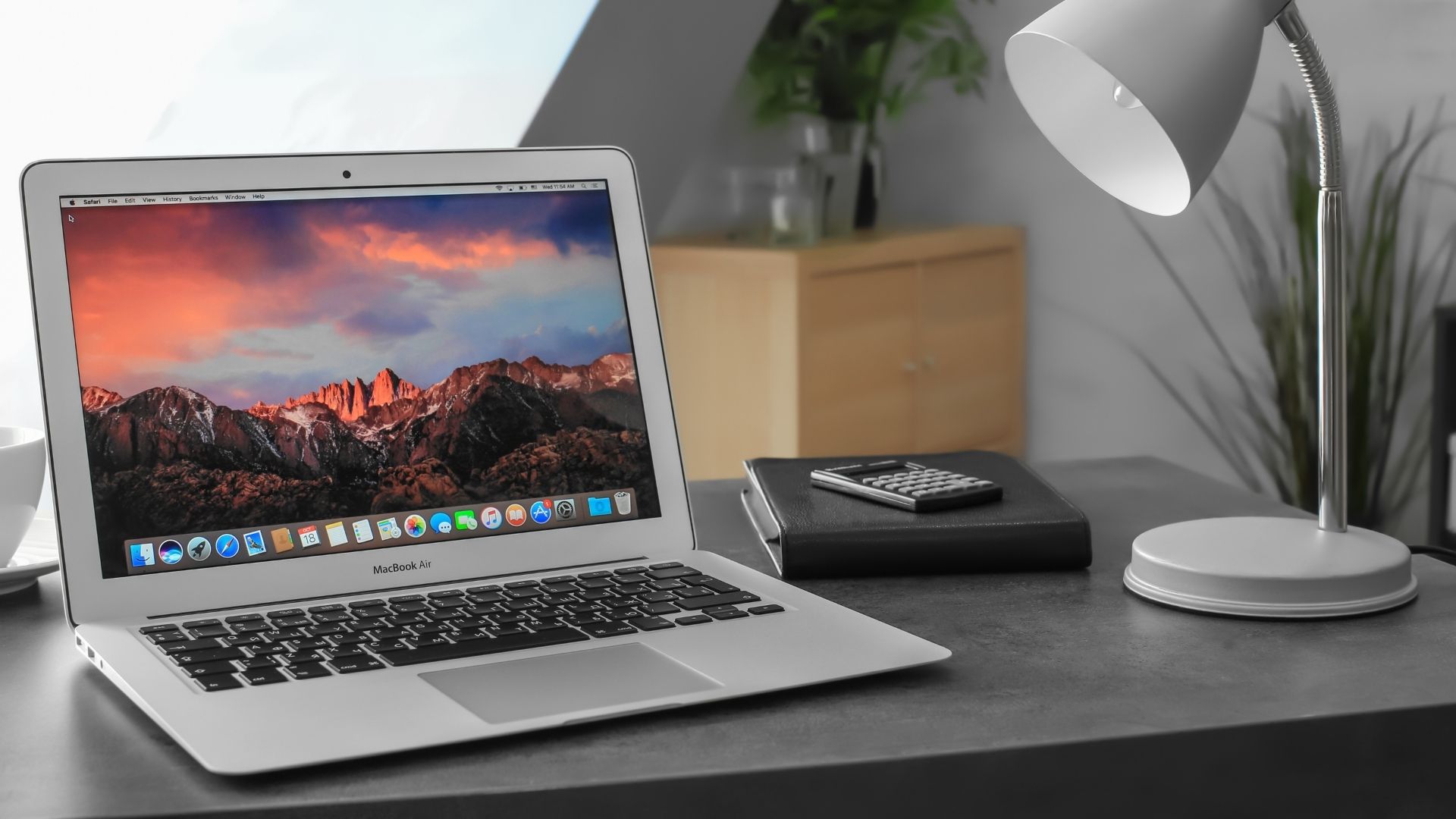 Your computer is an extension of who you are. The amount of personal information people store on these devices is mind blowing. Whether it's important account information or a file of saved passwords, there are plenty of reasons to make sure your laptop doesn't fall into the wrong hands.
If you're selling, trading in, giving away or getting rid of your Apple MacBook for some reason, it's important to wipe it completely clean. Of course, before you start to erase your MacBook, you'll first need to back everything up. To help you out, we're covering all the steps you'll need to follow to erase your MacBook and restore it back to its default factory settings.
Back Up Your Files

This may seem like an obvious step, but we can't emphasize enough that you must back up your files or risk losing them forever. There are a few ways to do this. The first option is with Time Machine and an external hard drive. You simply connect the storage device to your MacBook, making sure to select it as your backup disc, and then Time Machine will automatically make hourly backups for the last 24 hours.
Don't worry, you won't get any duplicates here as the platform will delete the oldest backups from your disk. To find out how much storage you need for your external hard drive, Apple recommends a device that can hold double the storage capacity of your Mac. Click the Apple button on the top left part of your screen, go to About This Mac and choose the Storage tab to see how much storage your computer has.
For a more seamless way to save your files, let the Apple iCloud do all the hard work. Just update your Mac to macOS Sierra or later, turn on Desktop and Documents, and it will instantly sync. To keep track of which documents made it to the cloud, there's an iCloud tab in Finder. When it comes to pics and videos, the process is similar. Open up Photos, click preferences and you'll be able to choose if you want the originals transferred over.
Sign Out of iCloud (and Everything Else)

Now that there's no longer anything you need on your MacBook, it's time to peace out by signing out. Originally, this was done through iTunes, but that's no longer the case. Nowadays, you have to go to Account, Authorizations and finally, Deauthorize This Computer. To complete the sign out process you'll have to enter your Apple ID and password, then hit the deauthorize button.
Next up, you have to get rid of your Find My Mac and iCloud traces. You can do so by clicking over to System Preferences, Apple ID, and then unchecking Find My Mac in the left iCloud panel. To follow, you must click Overview, also on the left, and officially click the Sign Out button.
Last, but not least, remember to log out of Messages. The task is easy, just go to Messages, Preferences, and click the Sign Out button.
Let the Actual Erasing Begin

Before you begin, determine whether you have an M1 MacBook or an Intel MacBook. You made this decision when you bought your MacBook as there was an option to pay more for an Intel-powered MacBook. Based on your model, there are different steps you have to take.
For M1 MacBooks, check out the step-by-step guide below.
Press the power button and hold it down until you see the startup options window, which includes Macintosh HD and Options. Click Options.
If prompted, select your user account and type in your password.
Then, enter the Apple ID and password you used with the MacBook.
You'll be directed to the Utilities window where you'll select Disk Utility and press Continue.
Once you're on the Disk Utility sidebar page, ensure that you see the volume titled Macintosh HD.
After that, click on Macintosh HD in the sidebar.
Click the Erase button in the toolbar and add in the following format:

Name: Macintosh HD
Format: APFS

Press the Erase Volume Group button.
If asked, input your Apple ID and password again.
When it confirms if you're sure you want to erase this MacBook, click Erase Mac and Restart, and you're back to the factory settings.
Here's the step-by-step guide for Intel MacBooks.
Power up your Mac and hold the Command (⌘) and R buttons right away until you see an Apple logo or other image.
Log into your user account.
Make your way to the Utilities window, click Disk Utility and Continue.
Hit the Macintosh HD button in the sidebar, the Erase button in the toolbar and enter the following information:

Name: Macintosh HD
Format: APFS or Mac OS Extended (Journaled), as recommended by Disk Utility

Click Erase Volume Group or Erase and if prompted, enter your Apple ID and password.
Once things have been erased, select all other internal volumes and delete them.
In Conclusion, Each Step Is Crucial

Unfortunately, there's not one button that magically clears your MacBook. You'll need to go through several clicks and buttons, and you can't miss any of them. It'll be like leaving a tiny crack open to the door of your data. But if you follow every single step, you should be able to save your important files and erase your MacBook back to its factory settings without a hitch.
---
Looking for a new laptop now that your MacBook is out of the picture? Set a Deal Alert and we'll let you know whenever a new offer hits our forums.
Up Next:
Our editors strive to ensure that the information in this article is accurate as of the date published, but please keep in mind that offers can change. We encourage you to verify all terms and conditions of any product before you apply.