The 2020 Guide for Affordably Streaming College Football
Find out the best – and most affordable – ways to stream week four of college football games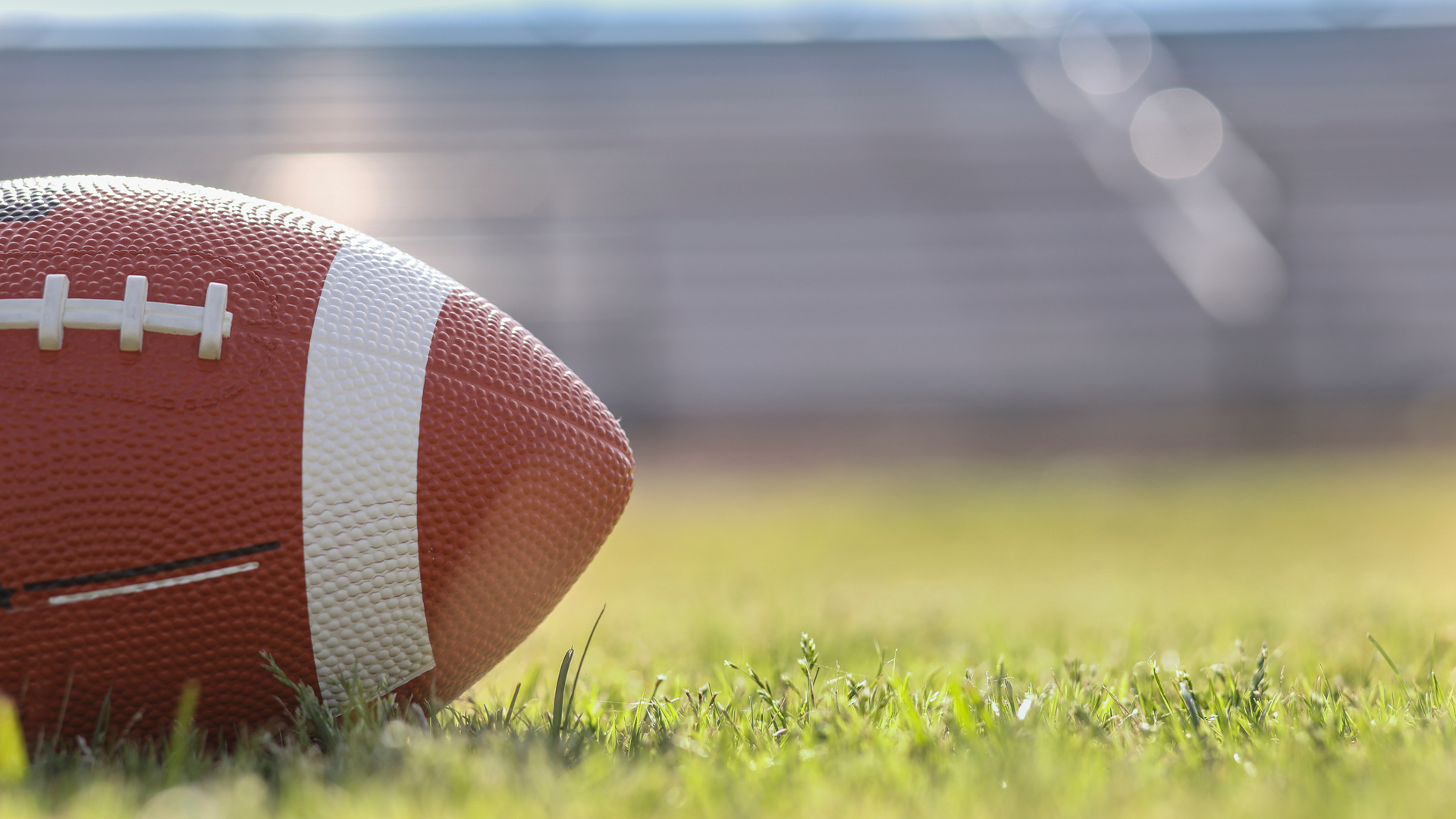 College football has returned! Games began earlier in September, and the fourth week starts up this Friday. The South Eastern Conference (SEC) returns on Saturday, as well with a limited 10 games to play between teams.
Although this is great news for sports fans, there are still ongoing developments about the delayed start and postponement of other college football divisions and conferences. The National Collegiate Athletic Association (NCAA) board recently approved a 16-team spring playoff for the Football Championship Subdivision (FCS), as opposed to its usual 24-team bracket, to happen in the spring of 2021. The Big Ten conference announced last week that it was reinstating the season this year after initially postponing the season on August 11. The wider access to daily antigen testing and cardiac screening for all Big Ten teams helped ensure the conference would take place. The Pac-12 and Mountain West presidents are scheduled to meet this week to determine a return as well.
Games continue to get postponed due to coronavirus outbreak, as seen with Notre Dame's upcoming matchup against Wake Forest and North Texas against University of Houston. Make sure to check during the week if the game you're excited about is still scheduled.
Stay up to date on every college football game and update, by using our handy schedule and streaming guide below.
Week 4 CFB Schedule (Eastern Standard Time) 

Friday, September 25
Middle Tenn. vs. UT-San Antonio at 8 p.m. (CBSSN)
Saturday, September 26
Kansas State at No. 3 Oklahoma at 12 p.m. (Fox)
No. 5 Florida at Ole Miss at 12 p.m. (ESPN)
No. 7 Notre Dame at Wake Forest — POSTPONED
No. 23 Kentucky at No. 8 Auburn at 12 p.m. (SEC Network)
No. 13  UCF at East Carolina at 12 p.m. (ESPN+)
No. 24 Louisville at Pitt at 12 p.m. (ACC Network)
Georgia Southern at No. 19 Louisiana at 12 p.m. (ESPN2)
Campbell at Appalachian State at 12 p.m. (ESPN+)
Georgia Tech at Syracuse at 12 p.m. (ESPN3)
Georgia State at Charlotte at 12 p.m. (ESPNU)
FIU at Liberty at 1 p.m. (ESPN3)
Iowa State at TCU at 1:30 p.m. (FS1)
Tulane at Southern Miss at 2:30 p.m. (Stadium)
Mississippi State at No. 6 LSU at 3:30 p.m. (CBS)
No. 8 Texas at Texas Tech at 3:30 p.m. (Fox)
West Virginia at No. 15 Oklahoma State at 3:30 p.m. (ABC)
No. 22 Army at No. 14 Cincinnati at 3:30 p.m. (ESPN)
UTEP at UL Monroe at 3:30 p.m. (ESPNU)
Tulsa at Arkansas State at 3:30 p.m. (ESPN2)
No. 4 Georgia at Arkansas at 4 p.m. (SEC Network)
Duke at Virginia at 4 p.m. (ACC Network)
Texas State at Boston College at 6 p.m. (ESPN3)
South Florida at Florida Atlantic at 6 p.m. (CBSSN)
No. 2 Alabama at Missouri at 7 p.m. (ESPN)
North Texas at Houston at 7 p.m. — POSTPONED
Houston Baptist at Louisiana Tech at 7 p.m. (ESPN3)
Stephen F. Austin at SMU at 7 p.m. (ESPN+)
Vanderbilt at No. 10 Texas A&M at 7:30 p.m. (SEC ALT)
No. 16 Tennessee at South Carolina at 7:30 p.m. (SEC Network)
Florida State at No. 12 Miami (FL) at 7:30 p.m. (ABC)
Kansas at Baylor at 7:30 p.m. (ESPNU)
NC State at No. 20 Virginia Tech at 8 p.m. (ACC Network)
Troy at No. 18 BYU at 10:15 p.m. (ESPN)
Stream College Football
Note: Pac-12, Big 12 and Big Ten are usually airing on FOX and ABC. Most big SEC games are broadcasted on CBS.
fuboTV

fuboTV is hands down one of the best streaming services for viewing college football, with access to the marquee games on local networks like ABC, CBS, NBC and FOX. For $64.99 a month, you can also catch games on cable sports networks and niche college sports channels like ESPN, FS1, SEC Network, ACC Network and more.
There's even an option to sign up for a Sports Plus add-on package, which includes FOX College Sports, PAC-12 Network and Stadium Network, for an additional $10.99 a month. Keep in mind, fuboTV is one of only two streaming providers that offer the PAC-12 Network. The base standard plan comes with over 100 channels and 500 hours of Cloud DVR as well so you can watch any game according to your schedule. Make sure to try out the free seven-day trial to see if fuboTV is the right fit for you.
Hulu + Live TV

Hulu + Live TV has been the go-to streaming option for many sports fans, especially for folks who want a convenient way to watch college football. You can view games on local networks, ESPN, ESPNU, FS1, TNT, ACC Network, Big Ten Network, CBSSN and the SEC Network. While Hulu doesn't offer the PAC-12 Network, FOX College Sports or Stadium like fuboTV, those specific game highlights are sure to run on any of the other channels listed above.
For $54.99 a month, the standard plan includes over 65 channels, 50 hours of free Cloud DVR and access to Hulu's extensive library of movies and TV shows. If you're hesitant about making a hefty commitment, give the free seven-day trial a shot to see if this is the service for you.
Sling TV

Sling TV is the most affordable cable-alternative streaming service on this list for watching college football, with packages starting at just $30 a month. The Sling Orange plan has the ESPN channels, while the Sling Blue plan has FOX, NBC, FS1 and NBCSN. If you want an all-inclusive streaming option, you can combine both the Orange and Blue bundles for $45 a month.
For an extra $10 a month, there's the Sports Extra add-on option for channels like the SEC Network, PAC-12, ESPNU and Stadium. The biggest omissions in Sling TV's plans are the CBS and ABC channel, so make sure you use the antenna for games on those local networks. Test out Sling TV by using its free three-day trial to watch the college matchups this weekend.
YouTube TV

If you're looking to opt out of your expensive cable package while still keeping your beloved channels airing college football, check out YouTube TV. The standard plan costs $64.99 a month and has most of the channels that air the upcoming CFB games, like ABC, CBS, FOX, NBC, NBCSN, CBSSN, ESPN, ESPN2, ESPNU, FS1, ACC Network, Big Ten Network and the SEC Network.
For an additional $10.99 a month, you can get their Sports Plus add-on, and that comes with the NFL RedZone, FOX College Sports, Stadium, FOX Soccer Plus and more. The package features 85 channels and unlimited cloud DVR space. Use the seven-day free trial first to see if YouTube TV fits all your entertainment needs.
AT&T TV Now

Formerly known as DirectTV, the rebranded AT&T TV Now is another option for watching the college football season. But a heads up: it's not very cheap comparatively to cable. The Max package costs $80 a month, though it has almost everything you need for viewing your alma mater and other favorite college teams. The plan gives access to the Big Ten Network, CBSSN, various ESPN channels, FOX, NBC, CBS, ABC, FS1, FS2 and SEC Network. T
he advantages to signing up for AT&T TV Now is that you'll get 500 hours of Cloud DVR, HBO Max for free and one month to check out Showtime for no additional cost. Test out the free seven-day trial to compare the streaming service against its big competitors.
September Entertainment Deals
Check out more savings in our TV section if these deals have run out. Or set up a custom Deal Alert, and we'll send you the most affordable offers for all your streaming needs.
Related Reading:
Our editors strive to ensure that the information in this article is accurate as of the date published, but please keep in mind that offers can change. We encourage you to verify all terms and conditions of any product before you apply.