How to Watch the Google Pixel 6 Launch Event on October 19th
After months of swirling rumors, Google finally reclaims the Pixel 6 narrative.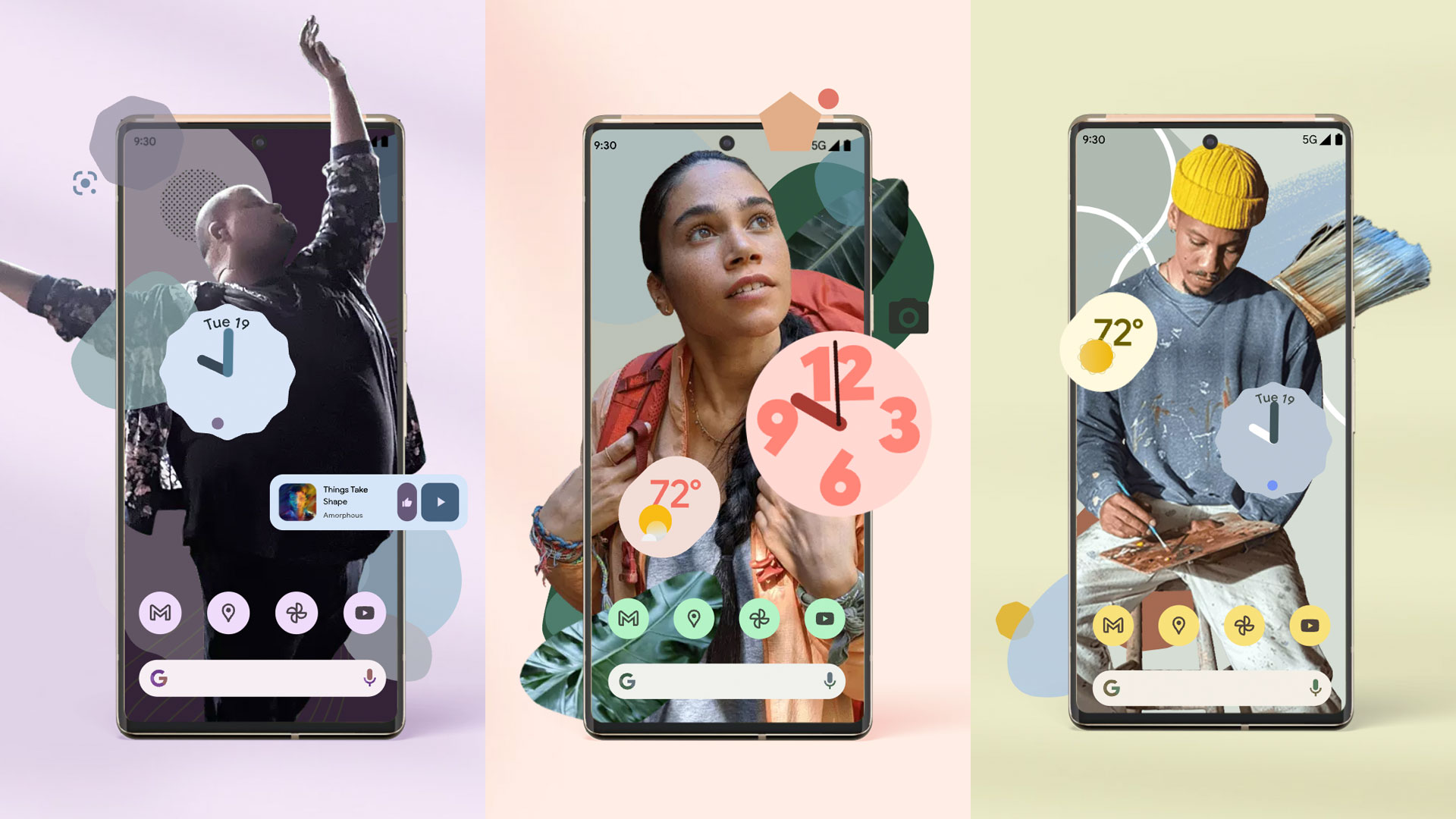 Google has certainly struggled with keeping news about the forthcoming Pixel 6 under wraps, but it looks like we won't have to rely on unconfirmed leaks for much longer — the Pixel 6 and Pixel 6 Pro will officially launch on October 19th, accompanied by a press keynote from Google. Leaks from September have provided a basic sense of what to expect in terms of new features and pricing, but talk is cheap unless it comes directly from the source.
The Pixel 6 launch event goes live on Google's Pixel Fall Launch page at 10 a.m. PT on October 19th. While there isn't much to do on the current placeholder page, its interactive animation offers a clever glimpse at the Pixel 6's user interface, new colors and updated aesthetic. If you'd like, you can use this page to save the date by clicking the "Add to calendar" button or by downloading the .ics calendar file on the right side of the page.
Feel free to bring some popcorn and your credit card information if you're just that pumped about the Tensor chipset and the Pixel 6 Pro's rumored 120Hz display, but don't worry about missing out if you can't watch it live — the livestream is pre-recorded and will certainly receive extensive media coverage.
What We Still Don't Know About the Pixel 6

Tech leaks are a double-edged sword — the rumor mill stokes excitement and makes it easier to know if it's worth pre-ordering a phone sight unseen, but great expectations can easily lead to disappointment when you rely too heavily on unconfirmed intel.
While insider leaks have provided a rough idea of what to expect, we're hoping that Google will tell us more about:
Pixel 6 Pre-order and Release Dates. A week before Google announced its launch event, notorious and reputable leaker Jon Prosser claimed that the Pixel 6 hits the shelves on October 28th and that the phone will be available for pre-order on October 19th. He correctly predicted that Google would host its #MadeByGoogle event on the 19th, but only time will tell if he was right.
Pricing. Google pivoted to a budget-friendly design and price point for the Pixel 5, but Google hardware executive Rick Osterloh insinuated that the Pixel 6 (and especially the Pro) are trying to compete with the iPhone and Samsung Galaxy in the high-end flagship market — and the price will reflect this. This is Tech Today corroborated Osterloh's claim by predicting a starting price of $760 to $799 for the Pixel 6 and $1,050 to $1,099 for the Pixel 6 Pro.
The Tensor chip. Google unveiled its new in-house Tensor chipset during the Pixel 6 announcement in early August. There are myriad exciting rumors about the Tensor's capabilities, including camera improvements, enhanced speech recognition and decoding, extra-durable GPU and performance that may rival that of Qualcomm's popular Snapdragon 888 chip. Will it live up to the hype?
It'll be a while before we see major discounts on the Pixel 6, but older models frequently go on sale right after a new release is announced. If you've been keeping an eye on Pixel 5 or 5a prices, make sure you've set a Deal Alert — we'll let you know when we see a good deal.
More to consider:
Our editors strive to ensure that the information in this article is accurate as of the date published, but please keep in mind that offers can change. We encourage you to verify all terms and conditions of any product before you apply.