Stream the WNBA Bubble Playoff Games
The upcoming semifinals between Seattle-Minnesota and Las Vegas-Connecticut begins on Sunday, September 20.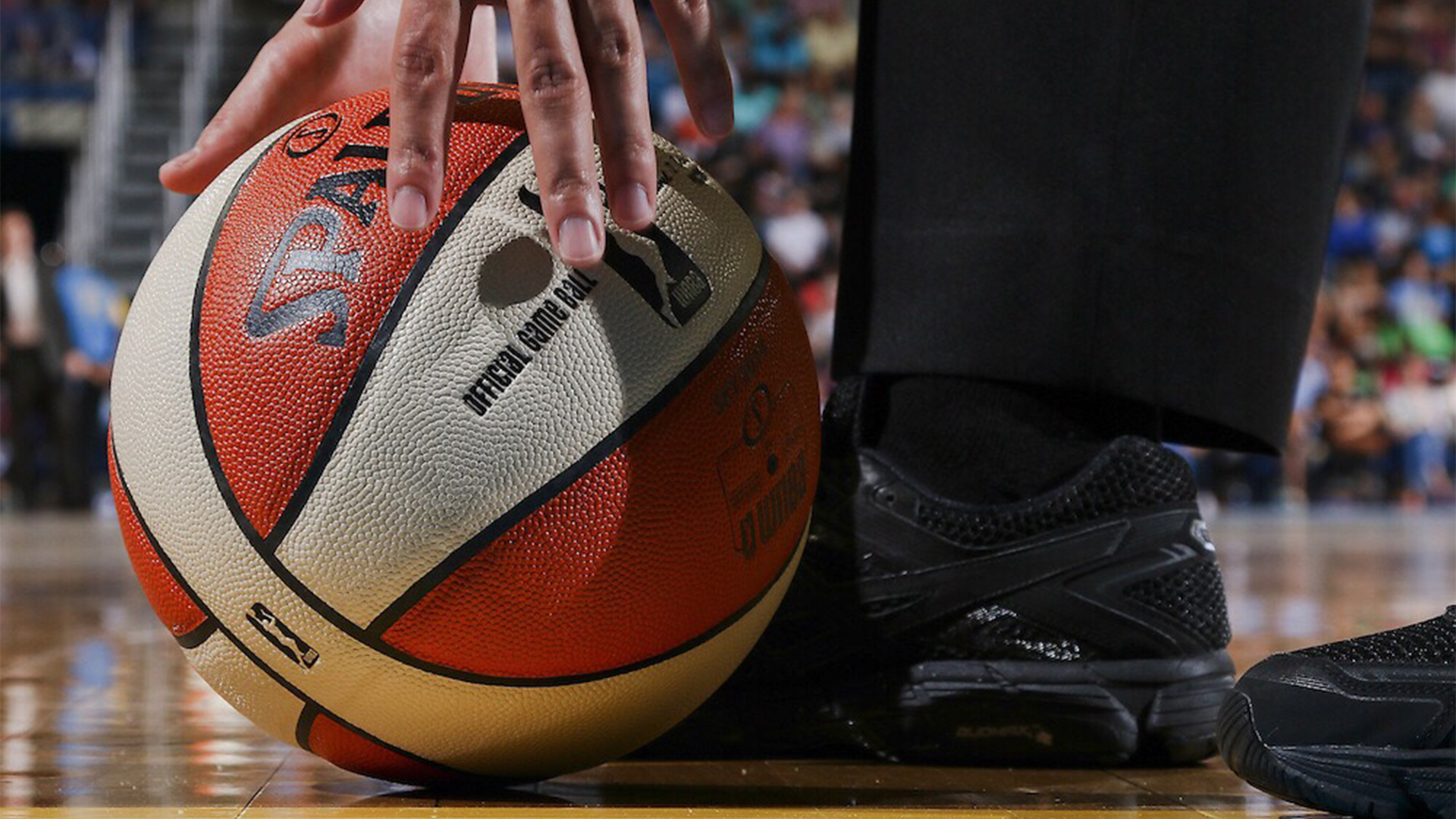 The WNBA playoffs commenced earlier this week on Tuesday featuring some nail-biting endings that all sports fans would be on the edge of their seats for.
If you're not aware of the new playoff format implemented back in 2016, here's a primer to catch you up. The league has gotten rid of conference rankings and instead structures the postseason around eight teams with the highest winning percentages. Teams are seeded based on their records: the top two seeds, Las Vegas and Seattle, receive a bye to the semifinals. The first and second rounds are single elimination where LA Sparks, Phoenix Mercury, Chicago Sky and Washington Mystics got knocked out in the recent days. The semifinals and finals will feature a best-of-five format to see who takes home the championship trophy.
During the first-round games, rookie Shey Peddy of the Phoenix Mercury knocked down a buzzer-beater shot for the ages to eliminate the Washington Mystics, the team that waived her in the middle of the season. The Connecticut Sun continue their playoff run with dominant performances from Alyssa Thomas, overcoming the naysayers who counted the team out before the postseason even began. And now, the semifinals have rounded into form. The second-seed Seattle Storm face off against the Minnesota Lynx, and the first-seed Las Vegas Aces are matched up with the Connecticut Sun.
Can the Rookie of the Year Crystal Dangerfield and WNBA Coach of the Year Cheryl Reeve lead the Minnesota Lynx past the Seattle Storm who knocked them out in the single-elimination game the previous year? Or will former MVP Breanna Stewart and future Hall of Famer Sue Bird propel the heavy favorites to the finals? And can the League MVP A'ja Wilson and Las Vegas stop the momentum of the Sun's Cinderella run?
Stay up to date on the WNBA playoffs with our handy schedule and streaming guide below.
WNBA Playoff Match-Up
No. 2 Seattle Storm vs. No. 4 Minnesota Lynx
No. 1 Las Vegas Aces vs. No. 7 Connecticut Sun
Championship: Winner of each semifinal series go head-to-head
WNBA Playoffs Schedule (Eastern Standard Time) 
Sunday, September 20 
Game 1: No. 7 Connecticut at No. 1 Las Vegas at 1 p.m. (ESPN)
Game 1: No. 4 Minnesota at No. 2 Seattle at 3 p.m. (ABC)
Tuesday, September 22
Game 2: No. 4 Minnesota at No. 2 Seattle at 7 p.m. (ESPN2)
Game 2: No. 7 Connecticut at No. 1 Las Vegas at 9 p.m. (ESPN2)
Thursday, September 24 

Game 3: No. 1 Las Vegas at No. 7 Connecticut at 7:30 p.m. (ESPN2)
Game 3: No. 2 Seattle at No. 4 Minnesota at 9:30 p.m. (ESPN2)
Sunday, September 27
Semifinals, Game 4, if necessary at 1 p.m. (ESPN)
Semifinals, Game 4, if necessary at 3 p.m. (ABC)
Tuesday, September 29
Semifinals, Game 5, if necessary at 7 p.m. (ESPN2)
Semifinals, Game 5, if necessary at 9 p.m. (ESPN2)
Friday, October 2
Finals, Game 1 at 7 p.m. (ESPN2)
Sunday, October 4
Finals, Game 2 at 3 p.m. (ABC)
Tuesday, October 6
Finals, Game 3 at 7 p.m. (ESPN)
Thursday, October 8
Finals, Game 4, if necessary at 7 p.m. (ESPN2)
Saturday, October 10
Finals, Game 5, if necessary at 3 p.m. (ABC)
How To Stream WNBA Bubble Games
WNBA League Pass

The WNBA League Pass provides fans direct access to watch every team's game through the League Pass package or watch one team's entire restart season through the Team Pass package. Both offer free seven-day trials, but we recommend the League Pass package, which costs $16.99 a month and allows for multi-game viewing, live DVR and every game on demand.
And if you're just itching to catch one marquee match-up instead, they offer a Single Game Pass for $1.99.
ESPN+

You can catch the WNBA slate this weekend and tons of other live sporting events through ESPN+ for only $4.99 a month or $49.99 a year. And the seven-day free trial offer for new users makes this deal even better.
If you've already subscribed to ESPN+, you can save even more with the Disney+, Hulu and ESPN+ bundle deal for just $12.99/month. ESPN+ is available on Amazon Fire TV, Roku, Xbox One and Apple TV among other devices.
Hulu + Live TV

Hulu + Live TV is arguably the top site for streaming all types of sports. It offers a one-week free trial, so you can follow the WNBA games on ABC, ESPN and local channels in your area. The Live TV subscription package costs $54.99 a month, but it allows users to DVR games, watch live games on the go and check out the huge library of TV shows and movies.
Sling TV

The Sling Orange bundle offers fans a way to watch the WNBA games on ESPN and check out a dozen cable channels without breaking the bank. It even offers a free 10-hour DVR option. You can sign up for just $30 a month, or test out the platform with the three-day free trial.
Check Out Orange Bundle on Sling TV
Twitter

The WNBA and Twitter have renewed their partnership. A slate of 10 regular season games in the bubble will be available to stream live on Twitter, allowing fans to interact directly with a slew of guest commentators. These games will be available through the WNBA's Twitter account.
Find the WNBA-Twitter Schedule
Upgrade Your WNBA-Viewing Experience for the Playoffs
If you're looking to upgrade your streaming experience for the playoffs, we've got you covered. Check out these streaming device deals to make sure you've got the best seat in the house to cheer on your favorite team.
Check out more savings in our TV section if these deals have run out. Or set up a custom Deal Alert, and we'll send you the most affordable offers for all your streaming needs.
Up Next: 
Our editors strive to ensure that the information in this article is accurate as of the date published, but please keep in mind that offers can change. We encourage you to verify all terms and conditions of any product before you apply.