Is Amazon Planning Two Prime Day Sales This Year?
Amazon expanded Prime Day to 'days' in the past, and 2021 looks like a great time to continue the trend.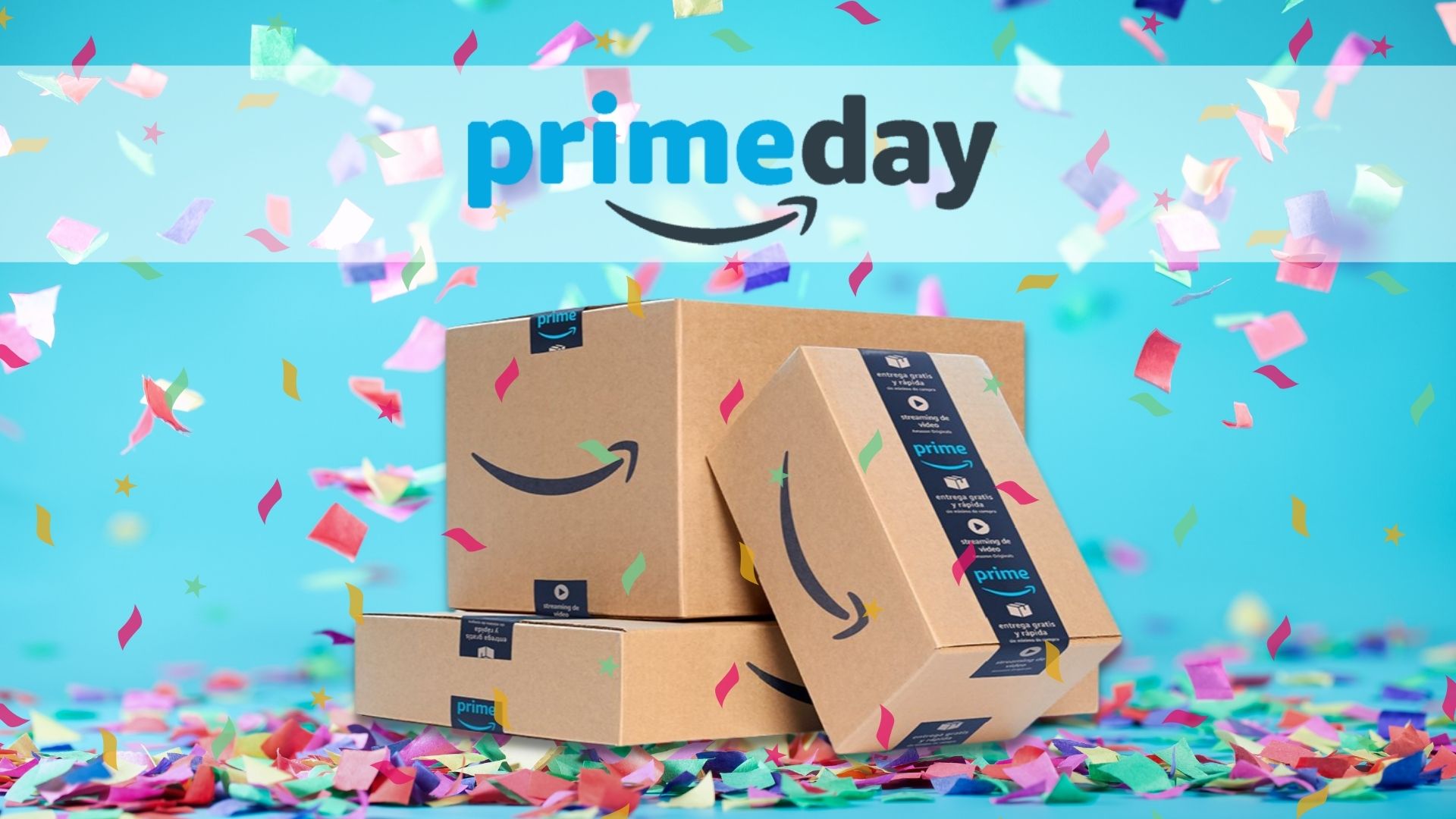 Amazon Prime Day is officially set for June 21st  and June 22nd, bringing you some of the best savings you'll see throughout the entire year. Prime Day is a favorite among savvy shoppers – offering steep discounts on everything from mini-fridges to mattresses – and it has only grown larger since its inception in 2015.
Why We Think Amazon Could Pull Off Two Sales Per Year and Why It Should
In fact, we wouldn't be surprised to see Amazon grow the event further and run two Prime Day sales this year – one later this month and another around Black Friday. The e-commerce giant is yet to announce any such plans, but there are a few key indicators that give us hope for dual Prime Days this year.
1. Last Year's Amazon Prime Day in October Was the Most Successful Yet
2020 was an unusual year for Amazon Prime Day, as it was pushed from its standard summer launch date to the middle of October. And – despite the ongoing public health crisis – Amazon put up record numbers with the event. According to Jeff Wilke, CEO Worldwide Consumer, Prime Day was a "record-breaking event for small and medium businesses worldwide, with sales surpassing $3.5 billion." All told, those companies put up a staggering $3.5 billion in sales – nearly a 60% jump from 2019.
Considering the incredible success of Prime Day in October, it's a bit surprising to see Amazon revert to its old pattern of holding the event in the summer. Of course, if two events are planned for this year, it would make sense to hold one in June and another during October or November in the hopes of replicating last year's results. Plus, as we slowly climb out of the pandemic, people are getting back to life as usual – offering two incredible Prime Day sales seems like a perfect way to mark a return to normalcy and help families save money on the gear they've been missing out on.

2. Two Prime Day Sales Makes It Easy to Clear Stock for Newer Models
There's no doubt about it – Amazon warehouses are running out of space. More and more companies are flocking to the online retailer to list their products, leading the company to raise their storage fees during the 2015 holiday season. That wasn't an isolated incident, either, as storage fees rose again in 2020.
Related: Amazon Is Offering a $10 Credit Before Prime Day Even Begins
Holding two Amazon Prime Days in 2021 would help the company move lingering inventory from 2020 and prepare for the slew of new products dropping this year, freeing up valuable space on its shelves. Warehousing isn't the most exciting reason we think two Prime Days will show up, but when it comes to a business the size of Amazon, storage is a massive concern and something that's always a consideration.
If the company was ever worried about warehousing costs and available space, running a second Prime Day would likely help solve the problem.
3. Amazon and Shoppers Could Benefit from Early Black Friday (Fall) Shopping
Amazon already holds massive Black Friday sales every year, but by repeating a formal Prime Day sale in October again (mimicking similar October dates from 2020), Amazon can beat its competitors to the punch and drive a lot of sales in October before Black Friday shopping even starts in late November.
With other retailers like Best Buy now trying to compete with Prime Day, it makes sense for Amazon to use its brand power to strike back during the biggest shopping holiday of the year, and get shoppers to spend their money before everyone else can even get their Black Friday ad scans out.
We saw how successful the delayed Amazon Prime Day was last October, but also saw more and more retailers trying to cash in on the Prime Day bandwagon during that same time to lure away customers with their own promotions. If Amazon were to host a second Prime Day sales event later in the year, it could be a great way to win back any lost sales.
Adding a second Prime Day sale in October could also give shoppers another season to grab great deals instead of having to wait for the end of the year or two days in June (or July if Amazon goes back to its original dates).
4. Amazon Has a History of Expanding Prime Day Sales
If there's one thing Amazon has proven over the past few years, it's that expanding Prime Day is always an option. Prime Day was originally billed as a 24-hour event back in 2015. Fast-forward to today, and it's now a 48-hour extravaganza filled with more products, savings and promotions than we ever could have imagined six years ago. We've also seen the addition of Pre-Prime Day deals, giving you several days of big sales leading up to the actual event.
There's no guarantee that 2021 will be the year we see two Prime Day events, but if history is any indication, it's only a matter of time. What used to be a single day of savings is now stretched out across an entire week (when you include all the early pre-Prime Day offers) and, with any luck, Amazon will continue that trend in a few months – offering its first Amazon Prime Early Black Friday promotion.
Related: Amazon Is Offering a $10 Credit Before Prime Day Even Begins
Slick Tips for Finding What You Want During Amazon Prime Day
Whether Amazon runs two Prime Day sales this year or sticks to its regular programming of one in the summer, here are a few easy ways to make the most out of the promotion:
The Amazon app allows you to click "Watch This Deal" so you can receive alerts on any items you want.
Don't spend time searching items not on sale. Head right to the deals by looking for the baby-blue deal badges.
Even Alexa is in on the Prime Day action. Ask Alexa for the daily deals, and you'll receive an overview of what's on sale.
Just bookmark and keep an eye on the Slickdeals Frontpage and let our over 12 million deal hunters and community members alert you when there's a good deal:
Read Next:
Where to Find the Best Discounts on The Amazon Fire TV Stick 4K
Amazon Is Offering a $10 Credit Before Prime Day Even Begins
Easily Track All Amazon Prime Day Deals on Your Phone Anywhere You Go
Navigate multiple sales at once by setting Deal Alerts on the Slickdeals app for all the items you need and brands already on your shopping lists – from groceries to diapers to TVs, tech and more. Just download the Slickdeals app for iOS or for Android to your phone now to start saving.
You can also see all active deals our community of over 12 million active deal hunters has found and uploaded and easily search and browse items to make sure you're getting the lowest price on the internet. Set up multiple Deal Alerts in just seconds on the Slickdeals app to be notified on your phone whenever the item you want is on sale at the price you want to pay.
Download the Slickdeals App Now
Our editors strive to ensure that the information in this article is accurate as of the date published, but please keep in mind that offers can change. We encourage you to verify all terms and conditions of any product before you apply.