Is Getting the Warm-and-Fuzzies Worth Paying a Premium for Brand Name Drugs?
Same ingredients. Very different prices.

There's no shame in being a store-brand shopper. From groceries to cleaning supplies to toothpaste, clinging stubbornly to name brands is a surefire way to spend more for the same products.
But, what about medications? Are generic over-the-counter drugs the same as their name-brand counterparts, and will going with the store brand really save you that much money?
Brand Versus Generic: Are They Really the Same?
Yes.
"When I was working in the retail setting, I would always recommend generic formulations of over-the-counter medications to my patients; they work just as well and they save you a considerable amount of money," says clinical pharmacist Jeanette Connelly, Pharm.D. "For people who weren't sure, I'd hold the two bottles next to each other to show them that the active ingredient is exactly the same."
Still, generic drugs don't always get the respect they deserve. The New York Times cites a 2007 study in which only 38% of patients said they preferred generic drugs over their brand-name counterparts. Connelly says that marketing often plays into this.
"There aren't really a lot of commercials for generic products; it's usually the brand-names," she tells Slickdeals. "It's really common for people to come into a pharmacy saying that they want a specific medication they saw in a commercial."
In other words, many of us are drawn to brand-name drugs mostly due to the name recognition -- but how much are you willing to pay for that?
How Much Can You Save With Generic Drugs?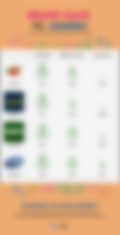 I recently scoured my local Walgreens for some of the most popular over-the-counter drugs, comparing brand-name prices against the store brands. One of the most extreme price gaps I found was with Advil (a.k.a. ibuprofen). A 160-count bottle of Advil costs the same as a 500-count bottle of the Walgreen's brand -- and the active ingredient is exactly the same.
The savings get even steeper if you buy in bulk. I've written at length about how our family saves more than $650 a year by shopping at Costco. Children's Zyrtec, an allergy medication that both my kids are on for a good chunk of the year, is insanely cheaper at Costco. At my local supermarket, Publix, the store brand costs me about $1.80 per ounce. Meanwhile, the Kirkland brand is roughly $0.63 per ounce. Going for the latter saves me almost $80 per year.
If you live in an area where there's an extended allergy season, like California, Texas, or Florida, a year's supply of Zyrtec will cost you easily over $200, versus $13.99 for 365 pills from Costco.
Opting for generic drugs could be a powerful shopping hacks in your arsenal. And since the active ingredients are no different than brand-name drugs, you're not sacrificing quality by opting for generics.
"The FDA has laws about a product being what's considered generically equivalent," adds Connelly. "In order for it to be equivalent, it has to be the same active ingredient. The inactive ingredients—the dyes, fillers, things like that—don't have to be the same, but for the most part, people can easily switch to a generic and not have a problem with it."
The exception may be someone who's allergic to a dye or a certain filler, in which case, a brand-name drug might be the only way to go. But Connelly says this isn't the norm.
Ultimately, if you swear by brand-name drugs, you may want to reevaluate your position. According to a 2015 CBS News report, research suggests that brand-name drugs might even be connected to a placebo effect -- a study out of New Zealand found that placebo painkillers labeled with a brand name induced headache relief that was on par with the effects of actual ibuprofen.
The only time going with a brand-name drug is worth it is if it's on sale. (Walgreens, for example, is known to periodically mark down over-the-counter drugs for Balance Rewards members.)
What do you think? Is brand-name preference all in our heads?
---
Any product or service prices/offers that appear in this article are accurate at time of publish, and are subject to change without notice. Please verify the actual selling price and offer details on the merchant's site before making a purchase.