Is the Motorola Moto G5 Plus a Good Alternative to an $800 Smartphone?
Motorola's newest smartphone may have you thinking twice before turning to high-priced competition

Most cellular providers try and draw you in with low monthly payments, but the total cost for some of the biggest smartphones can now climb beyond $800. While phones like the iPhone 7 or Samsung Galaxy S8 may feature the latest technology, does the premium price deliver a wildly different experience from some of the low-cost competitors?
Adding to the lineup of Motorola phones, the new Moto G5 Plus offers customers a modern smartphone for a fraction of the typical cost. Starting at only $229.99, the G5 Plus seems to be the perfect solution for anyone looking to save some money while getting the latest Android features. I spent some time with the new Moto G5 Plus to see if this budget-friendly solution works for your smartphone needs.
Moto G5 Plus Features and Deals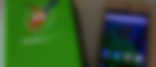 The Moto G5 Plus comes in two colors, either fine gold or lunar gray, with either 32GB or 64GB of internal storage. Our test device was the 64GB variation in fine gold and was packed with 4GB of RAM -- up from only 2GB in the 32GB version. The 64GB version will set you back an additional $80 at $299.99, but deals are available. For example, a recent deal from Best Buy saves you $40 when you purchase a $40 Cricket wireless refill card. An even lower price popped up from Amazon, but there's a bit of a catch. The Amazon Prime exclusive deal reduces the price to only $184.99 (32GB) and $239.99 (64GB), but the phone includes Amazon ads. This means that you will see Amazon offers and ads, including personalized deals and recommendations, on your phone's lockscreen.
The Moto G5 Plus is about the size of an iPhone 7 Plus and includes features like fast charging and a fingerprint sensor. The body is metal and feels premium compared to past budget phones, which generally feature plastic bodies.
While the name may say "Plus," the phone measures a smaller 5.91 x 2.91 x 0.38 inches. The screen is only slightly smaller than the iPhone 7 Plus at 6.2 inches, but with more pixel density in the IPS LCD display. The colors and picture are vibrant with very few issues in direct sunlight. If you're used to a vibrant picture, like Samsung Galaxy's Super AMOLED display, the G5 may leave you wanting more, but most other Android and iPhone users will have no issues.
The 4GB of RAM and Qualcomm® Snapdragon™ 625 processor feel snappy, and lag is minimal. The Moto G5 Plus ships with Android 7.0 Nougat to give you the latest features like Google Assistant.
Best Features of the Moto G5 Plus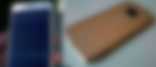 After spending some time with the Moto G5 Plus, I have found several things it does very well. First is the overall processing speed to open apps, browse the operating system and snap photos. The 4GB of RAM is rare even on more expensive phones and really helps propel this device forward where other budget devices fail. The G5 Plus runs nearly stock Android, but with a couple of added Motorola benefits. One of these benefits is the ability to twist the phone to open the camera and be instantly ready to grab a quick picture. The fingerprint sensor also works well and unlocks the phone without any delay.
Motorola widely uses their TurboPower™ charging system technology in other devices, and it works wonderfully here as well. The charger can gain six hours worth of battery with only 15 minutes of charge time. The battery in the G5 Plus is 3000 mAh, and really makes efficient use of the power saving technology in Android 7.0. I found that the battery could last well over a day in normal use. While the internal storage is limited to either 32GB or 64GB, the G5 Plus has a MicroSD card slot to allow for up to 128GB of expandable storage. This feature has been removed from more and more Android devices and it is nice to see on a budget phone.
What You Might Miss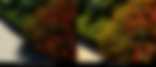 Although the Moto G5 Plus is fantastic at most of the basic features, there are some items you may miss when comparing it to a premium smartphone. The first, and likely the most major, flaw happens to be the Moto's camera quality. On paper, it seems like the 12 megapixel camera with auto-focus should compete, but the attention to detail and color depth is lacking. In the photo above we compared the G5 Plus to the Galaxy S6 edge+ and you can see the color difference and lack of detail. The G5 Plus camera favors a warm, more yellow, coloring and loses some of the detail on the individual flowers. However, this could be helped by future software updates, as my Motorola Nexus 6 had a significant improvement later in life to fix its many issues.
Another modern feature missing from the Moto G5 Plus is an NFC (Near Field Communication) chip. I have started using Android Pay frequently, and it was unfortunate to see it missing from this device, especially as the infrastructure grows. The G5 Plus is also still charged through Micro USB instead of the newer USB-C, and lacks a wireless charging option. These are not deal breakers for most, but worth noting for those who may have gathered chargers in either format. You will also need to be careful with your G5 Plus, as it is only water resistant and does not have any IP certified rating. You can still, however, use your standard 3.5mm earbuds with this phone.
Should You Buy a Moto G5 Plus?
Overall, the Moto G5 Plus should be a consideration for any buyer looking to save money without many sacrifices. In daily use, the G5 Plus 64GB performs as well as any phone I have ever used, and can run even some of the more heavy gaming apps without problems. The most noticeable difference from the more expensive phones will certainly be the camera, although it's still functional for some users and would be fine for any Instagram-sized posts or casual social media users. Ultimately, if the camera is not that important to you, the G5 Plus is definitely a solid choice for a budget-friendly smartphone.
Images courtesy of Motorola.
---
Any product or service prices/offers that appear in this article are accurate at time of publish, and are subject to change without notice. Please verify the actual selling price and offer details on the merchant's site before making a purchase.