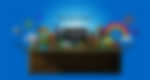 Amazon has officially announced that Prime Day 2018 will take place on July 17th. As with previous years, the online retailer will offer millions of deals exclusively for Prime members.
This is the fourth year Amazon has run Prime Day, and it's going to be the longest one yet. Starting on July 16th at 12pm PT/3pm ET, Prime Day will be 36 hours long, ending on July 17th.
But of course, the deals won't be limited to July 16th and 17th alone. Lead-up deals will be running from July 3rd to the 15th, with special Daily Deals from July 9th to the 16th. Make sure to visit the official Amazon Prime Day landing page to keep up on the latest promotions and limited-time deals. They should be announced every day leading up to Prime Day.
How to Get the Best Value Out of Prime Day 2018
In order to participate in Prime Day, you need to be an Amazon Prime member. You can start your 30-day free trial here, and then learn about all the Prime benefits available to you.
Prime Day Exclusives
Amazon really seems to be pulling out all the stops this year in an effort to convince people to sign up for Amazon Prime. For Prime Day 2018, Prime members will get first dibs on exclusive new products. Additionally, they'll receive Prime Day emails every day leading up to the sale, and of course access to all the regular savings.
Also new this year, Whole Foods Market is joining the Prime Day activities with exclusive offers. Download the Whole Foods Market app and scan the Prime Code in stores to save an additional 10% off hundreds of sale items.
And from July 14 through 17, Amazon Prime Rewards Visa cardholders will get 10% back on up to $400 in purchases when shopping at Whole Foods Market.
Prime Day Lead-up Deals
These deals are live right now, and more will be added each day leading up to July 16th:
Amazon Music Unlimited — Amazon's premium music streaming service is available to new subscribers for only 99 cents for the first 4 months.
Amazon Fresh — If you start your free trial of Amazon Fresh from July 3 to July 17, you can get $30 off your first order using the promo code "30FRESH." Active Fresh members can use this code as well to get $30 off their next order. Read our review of Amazon Fresh here.
Amazon Prime Pantry — Prime users can get a 30-day free trial membership to Prime Pantry and $10 off an order of $40 or more by entering promo code "PANTRY" at checkout.
Amazon Brands — Amazon is offering discounts on several of its in-house brands, including up to 20% off AmazonBasics items, 30% off everyday goods from brands like Presto!, Mama Bear, and Solimo, and up to 25% off furniture and décor from Rivet and Stone & Beam.
Audible — Save 66% off a 3-month membership to Amazon's massive digital collection of audiobooks (which winds up being a $30 savings). You can also subscribe to Audible Romance for a free 30-day trial, and get access to thousands of romance audiobooks.
Kindle Unlimited — You can get 33% off a 12-month plan (if you buy it all at once) and get access to the thousands of titles on Kindle Unlimited. The savings increase to 40% if you opt for the 24-month prepaid plan. If you want to test the waters before you commit, you can also get your first 3 months of Kindle Unlimited for just 99 cents.
Twitch Prime — The video game streaming service will be offering free PC game downloads every day now through July 18th, with such titles as Brutal Legend and Pillars of Eternity. They will also offer in-game content every single day from July 3rd to the 17th for Warframe and PLAYERUNKNOWN'S BATTLEGROUNDS. You can sign up for a free 30-day Prime trial and link to your Twitch account to grab all the free goodies.
Prime Video — Kick back and relax with a movie or TV show, and enjoy up to 50% off select digital orders on the days leading up to Prime Day.
Amazon FreeTime Unlimited — The digital children's service will be available for a full 90% off a 3-month prepaid plan. For the first 3-months, new subscribers will pay $2.99 instead of the usual $29.99. You can read our review of FreeTime here and see if it's a good fit for your family!
Visit the Slickdeals Prime Day page to see a continuously updated list of the best lead-up deals, as well as all top-voted Prime Day deals starting on July 16th.
The Best Prime Day Slickdeals Right Now
threadID: 11762851
According to Slickdeals user luckyyear2009: "[Whole Foods] lowered lots of prices and last week they started "Prime Members Only" deals and take 10% off sale prices. In a nutshell, much more affordable, and most of the items are either higher quality and/or fair trade certified, which is good because the fair trade products give farmers in extremely poor countries a fair wage for a commodity."
threadID: 11762867
From Slickdeals user bardwso: "Wow. Pillars of Eternity Definitive Edition. This rarely goes on sale."
threadID: 11762951
Slickdeals user cheap_bastid says: "Is this the cheapest offer yet? EDIT: yes it is (previous FP deals were 3 months for $2 or 2 months for $1)."
threadID: 11763043
Confirmed by Slickdeals user slick5150: "Nice. Have done several free trials in the past. this worked for me."
Add a Comment