Two of Our Favorite Affordable Airlines, JetBlue and Norwegian, are Joining Forces
Flying to Europe on a budget has never been more appealing.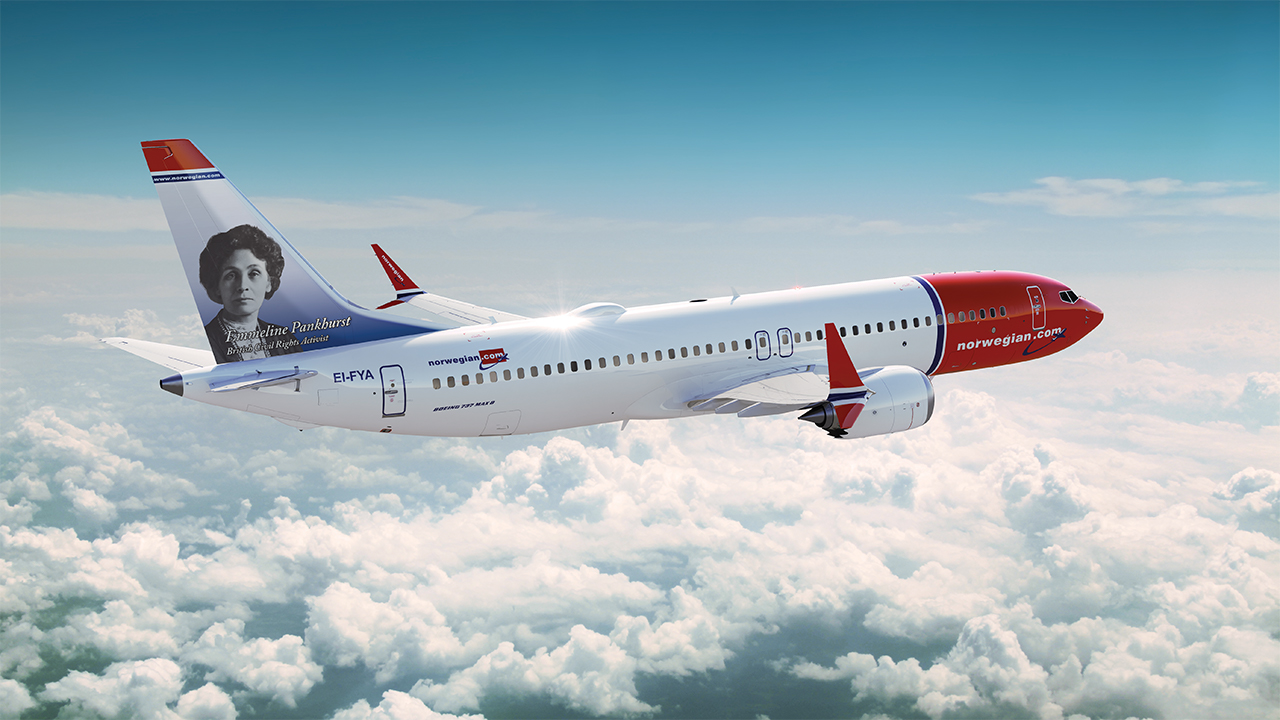 JetBlue is getting ready to embark on a whole new world: namely, its first routes across the Atlantic, thanks to a partnership with everyone's favorite budget international airline, Norwegian. Booking will begin in early 2020 for flights departing in the summer of that year.
The JetBlue and Norwegian partnership will merge Norwegian's 20 nonstop flights from the US East Coast to Europe with JetBlue's flightpaths, connecting more than 60 US and approximately 40 Latin/Caribbean airports to its network.
If you're a JetBlue TrueBlue member, you'll be able to leverage even more of those benefits — like earning JetBlue partner points, and roomier seats — on longer flights.
For the upper-tier JetBlue Mosaic members, those two free checked JetBlue bags will go a long way on Norwegian partner international flights. Particularly since Norwegian, beloved for its low international flights costs, is bemoaned for its à la carte pricing where every bag, meal and amenity is an added cost.
The partnership is significant in part because neither airline is part of any major sky alliance — think Skyteam, Star Alliance or Oneworld — where savvy travelers can take advantage of stacking air miles for discounted flights through multiple airline partnerships.

Until now, JetBlue's miles only counted for JetBlue flights, whereas a trip on American Airlines would get you miles that counted toward multiple Oneworld airlines, from British Airways to Cathay Pacific. While both JetBlue and Norwegian offer significant savings and benefits to their own loyal or budget fliers, the new partnership will definitely be beneficial for those who want to travel comfortably, yet still on a budget while racking up miles for their next trip.
"JetBlue is the largest airline at several of our key gateways in the United States, specifically New York JFK, Boston and Fort Lauderdale," announced Geir Karlsen, Norwegian's Chief Financial Officer and acting CEO, "…This partnership will create a plethora of new route connections for customers on both sides of the Atlantic."
Keep an eye out for JetBlue and Norweigan deals by setting a Deal Alert with us. And while the routes won't be active until 2020, if you're looking for a more immediate discount, check out this popular deal from our Frontpage:
Search URL: https://slickdeals.net/newsearch.php?firstonly=1&pp=20&sort=newest&rating=frontpage&forumid%5B%5D=9&hideexpired=1&r=1
---
ncKxk_Yhu_A
---
Any product or service prices/offers that appear in this article are accurate at time of publish, and are subject to change without notice. Please verify the actual selling price and offer details on the merchant's site before making a purchase.