These Energy-Busting Kid Toys Could Buy You Some Quiet Time
The cabin fever's real this spring, but there's an antidote for that!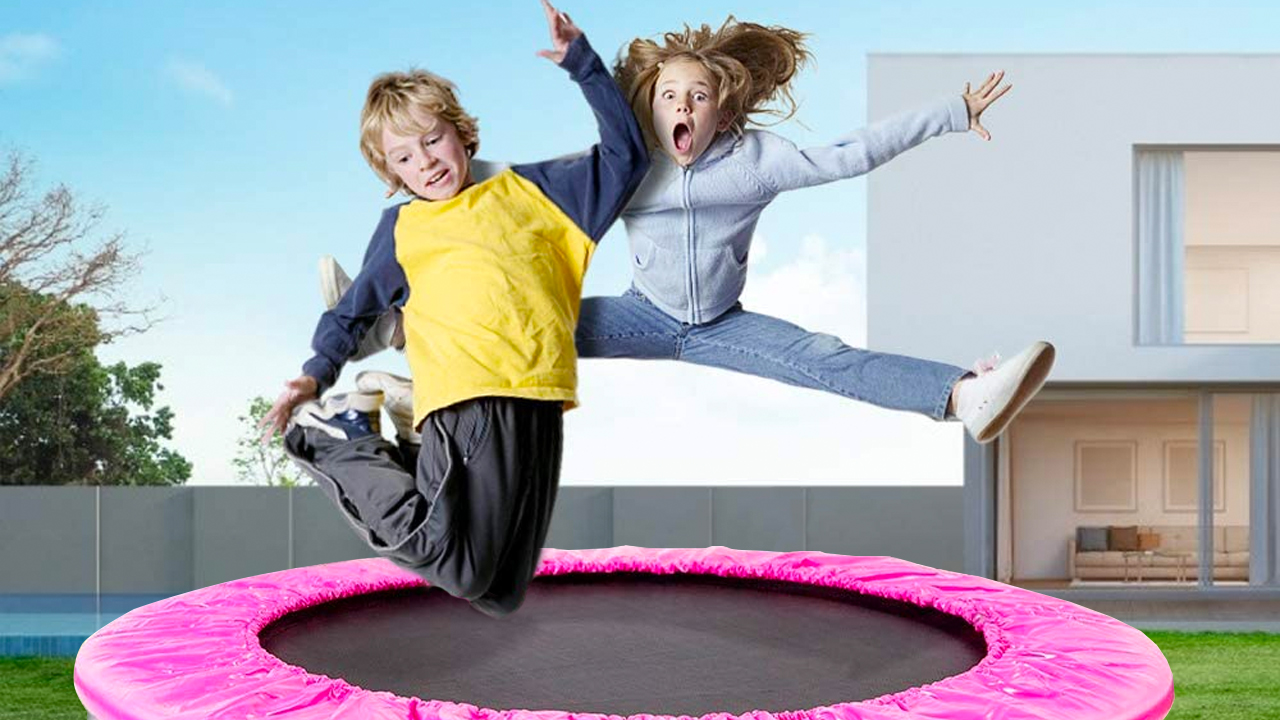 There's no time like school shutdowns and "snow days" to realize how much energy your kids actually have. Stuck on how can you entertain kids for hours close at hand without losing your mind? Luckily, Amazon has plenty of creatively healthy yet entertaining activities sure to drain those tiny-yet-powerful energies and conquer cabin fever. The best part is, your participation is optional. Consider some of these an investment in your sanity quiet time.
1. JustDance2020 for Nintendo Switch (Editor's Choice)

View on Amazon
Sale Price $19.99 | Reg. Price $39.99
Join what's billed as "the world's biggest dance party" and compete against other players in your home or live on the stream. Featuring a "kids mode" so you can control what content your kids get from the hundreds of popular song titles, this game can be fun for the whole fam but will get those little bodies moving and grooving, so you don't have to feel guilty about excess screentime.

Pair the game with a two-pack of Switch JustDance controller wrist bands for $18.99, and if you don't want to listen to hours of song and dance, pair it with Kids' Wireless Headphones – $21.99 with Prime delivery. The limited volume limits potential damage on those tiny ears and the foldable-yet-adjustable design makes it perfect for a range of ages on-the-go.
View on Amazon
$18.04 | Reg. Price $18.99 (save 5% with clipped coupon)

View on Amazon
Reg. Price $79.99
Who says this classic yard game can't be an indoor fitness machine as well? The 38" (or 45") indoor kids trampoline holds up to 180 lbs. and is the perfect place for kids to burn off steam, safely. Advertised as the perfect indoor accessory, this kids trampoline features an anti-skid/anti-noise foot cover and "air zone" springs, which means the only sounds you hear when it's used are the laughs it evokes from bouncing children.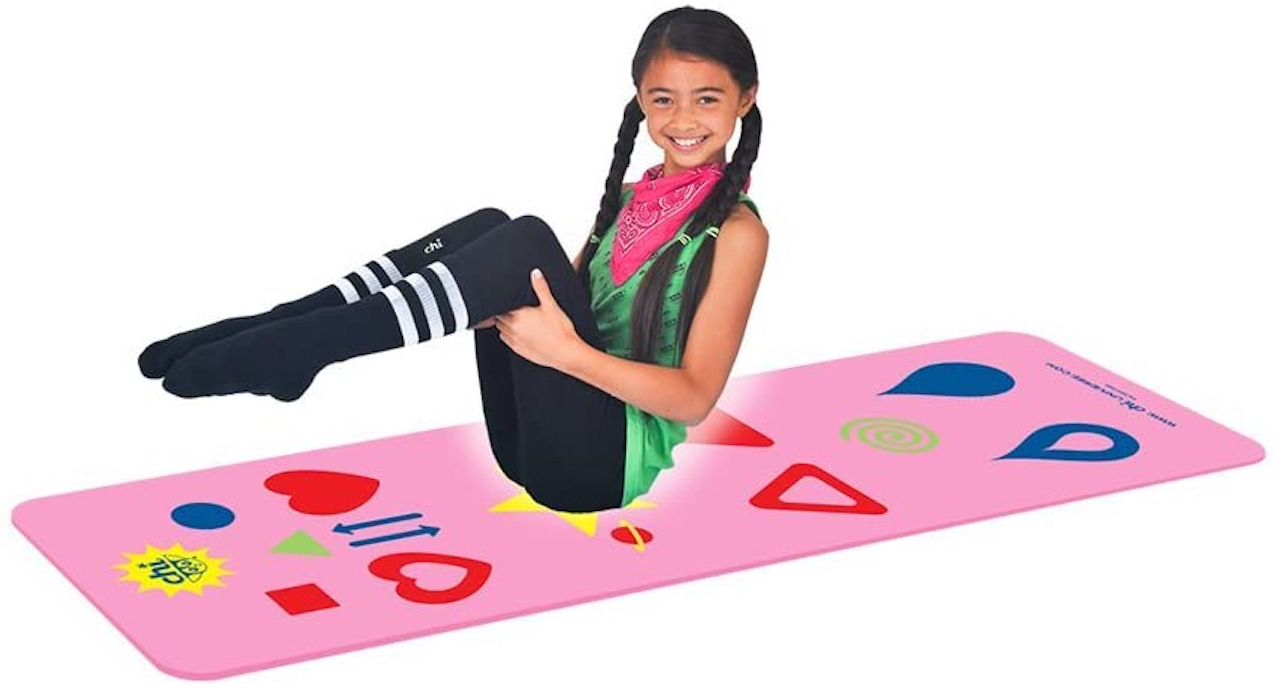 View on Amazon
Reg. Price $34.97
This beginner's yoga mat comes with access to an app and features shapes and colors that will help kids – and beginning yogis – learn correct moves and posture as they practice mindfulness, flexibility, and balance. Yoga is the perfect way to get some physical exercise and improve focus and concentration, and the colorful, eco-friendly, and non-toxic yoga kids mat game makes that even more fun. The instructional videos via the app allow kids the independence to try it on their own, or you can throw your own mat down and spend some quality bonding time together!

View on Amazon
Reg. Price $29.99
This nifty gadget provides an outlet for endless entertainment, exercise, and perfecting your active kid's martial arts skills all through the manipulation of light and shadows. Beam this small projector against a wall and have your kid throw on the brass knuckles (included!) and leave them to shadow box an autonomously nimble but totally harmless opponent… all while you sneak in a nap or take a hot bath.

View on Amazon
Sale Price $179.95 | Reg. Price $189.95
The perfect activity for your cooped-up gymnast! This rad but safe and easy setup essentially utilizes a bar that fits snugly into your door frame – along with a few accessories such as a swing, ladder, trapeze, and rings – to create a regular jungle of gym things that will keep your mini at-home monkeys occupied for hours while challenging their strength and boosting their agility.
6. Tap-It Wireless Pod Pong and Memory Game (Perfect for a 'Brady Bunch' crew)

View on Amazon
Reg. Price $34.99
This high-tech, fast-paced game helps kids ages 6 and up with hand-eye coordination and memory through four different wireless games. Entertaining for up to eight players at a time, the colorful pods are a fun way to turn a kid's pent-up energy into constructive playtime.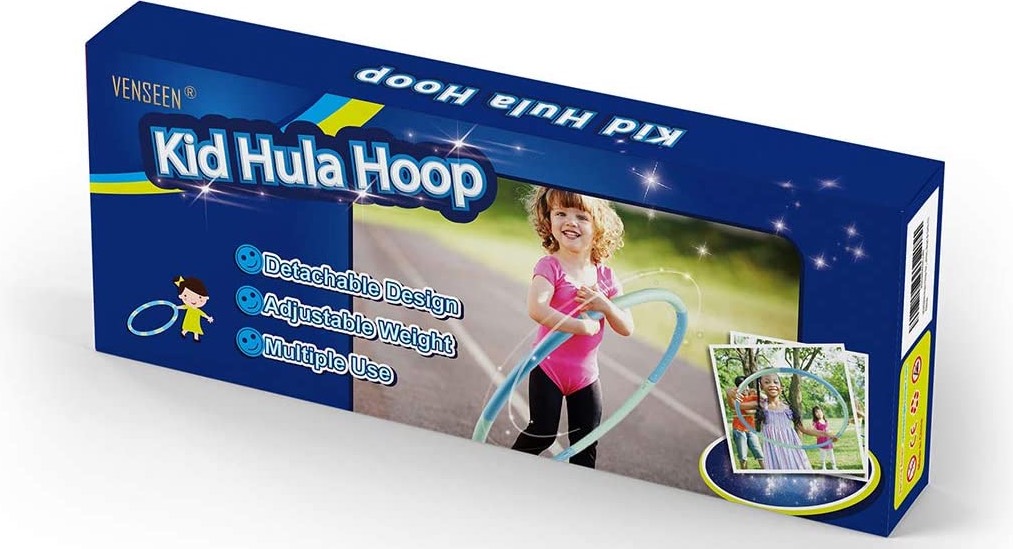 View on Amazon
Sale Price $10.09 | Reg. Price $11.49 (save 5% with clipped coupon)
Old school, quiet, and takes a while to master. Bonus: doubles as a social distance tutorial/tool.
For additional ideas on how to creatively burn your kids' energy while school's out of session, be sure to set a deal alert.
---
READ NEXT:
---
We created a list of helpful articles and deals in one place to help you during this difficult time:
Coronavirus: Deals, Tips, and Hacks to Help Everyone Shop Smart

---