Get 50% Off MasterClass (Sale Ends April 19) –Plus Other Online Course Deals
Save big with MasterClass and other courses that will rocket you to the head of the class.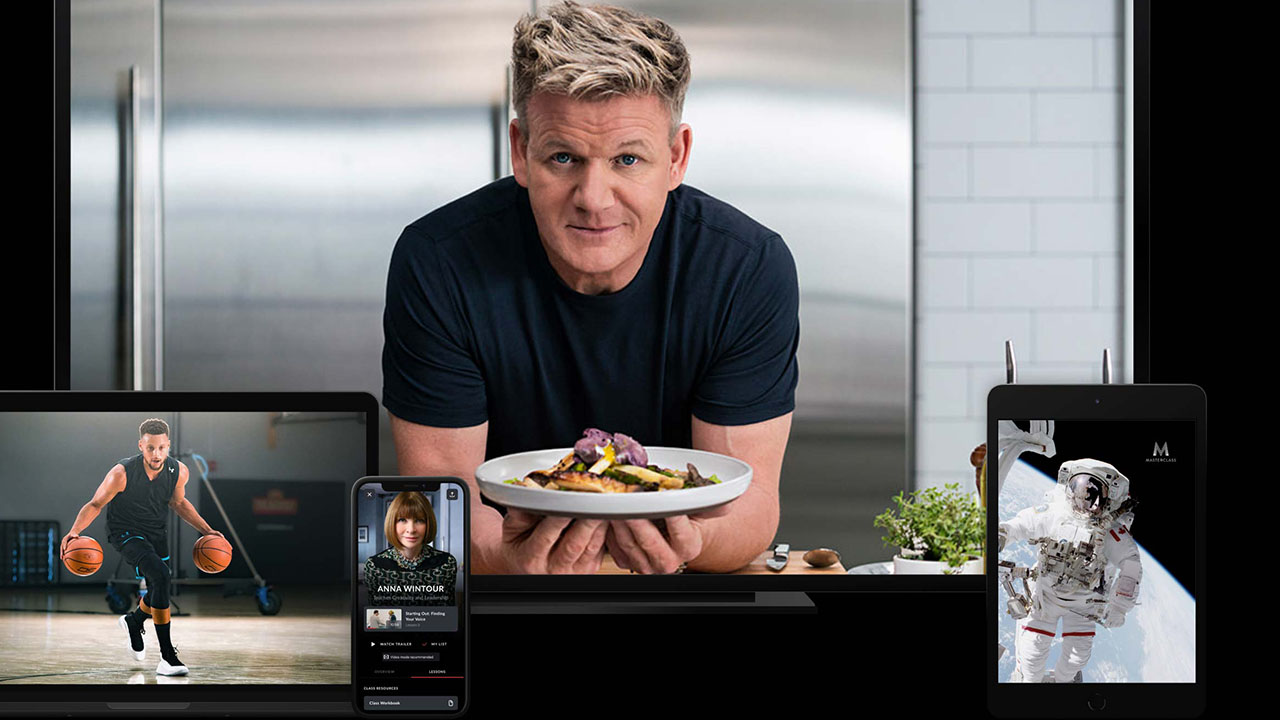 There's no time like the present to invest extra free time in learning a new skill or starting the process of making a career shift — from the comfort of your couch. Skip complicated enrollments, sky-high tuition fees and dense textbooks by taking advantage of these online courses that will increase your smarts and go easy on your wallet.
MasterClass Has 50% Off 1-Year Memberships
MasterClass is currently offering purchase one year of MasterClass' All-Access Pass, and get one year of All-Access Pass to share with another person for free but only through Sunday, April 19. Two memberships are regularly priced at $360 for a year (or $180 each), but this catch-it-while-you-can deal means you now will be paying just $90 per person for an entire year of access to celebrity instructors, or just $7.50 a month each instead of $15 per month per person. At $7, it's a deal too good to pass.
Don't expect stuffy, boring instructors who drone on and on when you sign up for Masterclasses. This online learning site has culled over 80 experts who are the best of the best in their industries. Here are just a few:
Now that you've got your thinking cap on, check out some other great deals.
Udemy Offers 45% Off
If you're unsure which new area of interest to pursue, then Udemy has you covered. Udemy offers more than 100,000 online video courses on a huge range of topics, including business, design, photography and personal development.
And Udemy earns an A+ for the sale they're offering through April 13. Existing and new Udemy users can save up to 45% on web development courses and also their personal productivity courses start as low as $18.99.
LinkedIn Learning Is 'Free'
Exploring a new career? LinkedIn Learning has a deal that allows you unlimited access to their extensive library of online courses with a one-month free trial (prices start at $19.99 per month at the end of the trial period; membership can be canceled at any time).
Explore courses in everything from software development and management courses to business software and data science.
And since you can't put a price on education and learning, here are more free courses available online that are worth checking out to help you shift careers or create your WFH future.
Dash
Learn the basics of web development with Dash. The site's step-by-step instructions teach you how to create websites using HTML, CSS and JavaScript.
Udemy
Udemy has a free class on how to create an iPhone app, including how to submit the completed product to the app store.
Alison
Take your favorite photos to a whole new level with a free Alison Adobe Photoshop course that gives you a great overview of the tools available on the graphic design program. Or learn how to navigate all the steps to setting up a website with a course in web business development and marketing.
Happy learning!
---
READ NEXT:
---
Any product or service prices/offers that appear in this article are accurate at time of publish, and are subject to change without notice. Please verify the actual selling price and offer details on the merchant's site before making a purchase.