Billed as a smaller, lighter and more affordable version of the Surface Pro, the new Microsoft Surface Go is officially available for pre-order starting July 11 — but is it the best device for you? And how does it compare with the iPad? We're taking a closer look at the latest laptop-meets-tablet to help you decide if it suits your needs and is worth your hard-earned cash.
The Microsoft Surface Go: Small, Light & Affordable
krRRskzHWFE
Approximately the size of a composition notebook, the new 10-inch Surface Go is ultra-portable and weighs in at just 1.15 lbs. Essentially built just like the Surface Pro — a tablet connected to a detachable keyboard — this versatile touchscreen runs Microsoft Office and comes with Windows 10 in S mode to accommodate just about every app available in the Microsoft Store. The Surface Go also boasts up to nine hours of battery life and support for a number of different accessories. In other words, it combines the performance of a laptop with the portability of a tablet for the best of both worlds — and all this starts at just $399.
Microsoft Surface Go Full Specifications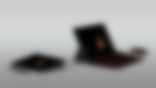 From software to hardware, here's what you'll get with the Microsoft Surface Go:
Software: Windows 10 in S mode; Microsoft Office 365 Home 30-day trial
Dimensions: 9.65" x 6.90" x 0.33"
Weight: Starting at 1.15 lbs (522 g), not including Type Cover
Storage: 64 GB eMMC drive; 128GB solid-state drive (SSD)
Display: 10" PixelSense display screen; 1800 x 1200 (217 PPI) resolution; 3:2 aspect ratio; 1500:1 contrast ratio; 10-point multi-touch
Processor: Intel Pentium Gold Processor 4415Y
Memory: 4GB or 8GB RAM
Wireless: IEEE 802.11 a/b/g/n/ac compatible Wi-Fi; Bluetooth Wireless 4.1 technology
Connections: 1 x USB-C; 3.5 mm headphone jack; 1 x Surface Connect port; Surface Type Cover port; microSDXC card reader; compatible with Surface Dial off-screen interaction
Cameras, video, and audio: 5.0MP front-facing camera with 1080p Skype HD video; 8.0MP rear-facing autofocus camera with 1080p HD video; single microphone; 2W stereo speakers with Dolby Audio Premium
Graphics: Intel HD Graphics 615

How Much Does the Microsoft Surface Go Cost?
Shoppers can currently choose between the following versions:
64GB / Intel 4415Y / 4GB RAM for $399 ($379.05 with special pricing)
128GB / Intel 4415Y / 8GB RAM for $549 ($521.55 with special pricing)
Both of these are eligible for pre-order now and will become available on Aug. 2. You'll get free shipping and free returns through the Microsoft site. Additionally, special pricing is available for students, parents, teachers and members of the military.
While the list price is pretty reasonable, keep in mind that the optional Surface Pen ($99), Surface Go Type Cover ($99 to $129) and Surface Mobile Mouse with Bluetooth connectivity ($34.99) are all sold separately.
Of course, there's a high potential for future price drops given the history of Microsoft/Slickdeals rebates, so bookmark our Microsoft Store page and set a Deal Alert to be the first to know about any special discounts.
How Does the Microsoft Surface Go Compare to Other Devices?

As you can see, this tiny but mighty travel companion is super light and thin (it's only 8.3 mm thick and can fit inside most bags with ease.) But don't let its small size fool you — the Surface Go can manage up to nine hours of continuous use. Additionally, though Intel Pentium processors aren't typically known for their speediness, the Surface Go is rumored to perform better than expected, without the lag you might normally see from this sort of budget processor. That being said, its substantially lower price is indicative of a few trade-offs. If you're weighing your options, here's how it compares to the Apple iPad and Microsoft Surface Pro.
Surface Go vs. Apple iPad
The Surface Go's main competitor is the Apple iPad, which has a smaller 9.7-inch screen and weighs less at 1.03 lbs. Furthermore, the iPad has a lower MSRP of just $329. While the iPad has a higher screen resolution and a slightly better battery life claim, there are some areas where Microsoft's latest device has it beat.
With the Surface Go, you're getting 4GB of RAM and 64GB of storage, which is double that of the iPad. Plus, it includes a microSD slot (something the iPad sorely lacks) and a USB-C 3.1 port that eliminates the need for an adapter. You also can't get facial recognition on the iPad as of yet, which the Surface Go has courtesy of Windows Hello.
Surface Go vs. Surface Pro
Of course, with Surface Go's bigger sibling, you're going to get better performance from many key areas. Surface Pro has a significantly longer battery life, larger screen and resolution, and the potential for an Intel i7 processor.
Check out our Surface Pro review for a more detailed look at its features.
Surface Pro also runs a full version of Windows 10 as opposed to Surface Go's Windows S mode, which hasn't exactly proven itself a crowd-pleaser. The "streamlined" S mode only supports apps you can download directly from the Microsoft Store, which means you can't install popular third-party programs or use Google Chrome as your default browser.
On the plus side, you're still getting the built-in kickstand, headphone jack and a front-facing camera with the Surface Go. It also includes Microsoft's Surface Connector port for charging and docking, plus the microSD card reader for extra storage as needed.
How to Pre-Order the Surface Go

The new Surface Go with Wi-Fi is now available for pre-order from Microsoft.com or through your local Microsoft Store.
Look for this new addition to the Surface family to begin hitting shelves on August 2nd. Additionally, the LTE model is expected to arrive later this year for those who require an on-the-go cellular solution.
What do you think, Slickdealers? Is this a potential iPad-killer, or are you less than impressed? Give us your thoughts in the comments!
Video and images courtesy of Microsoft.
---
Any product or service prices/offers that appear in this article are accurate at time of publish, and are subject to change without notice. Please verify the actual selling price and offer details on the merchant's site before making a purchase.