Mileage Runs: A Thing of the Past or Still a Valuable Strategy to Rack Up Rewards Miles?
Mileage run flyers often travel to far destinations without ever stepping off the plane just to earn the rewards points. But does that time really equal money?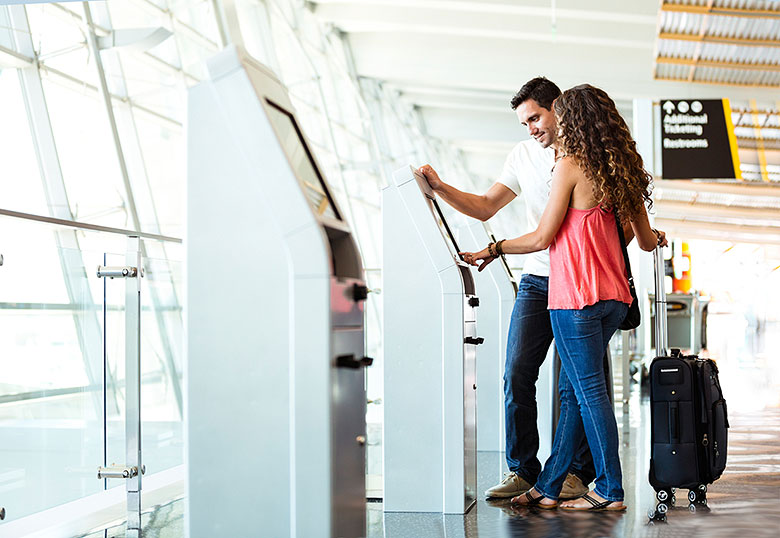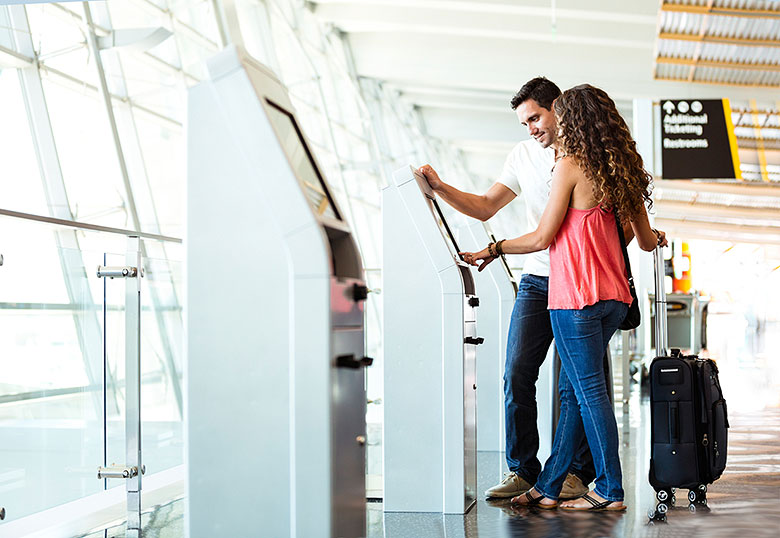 Have you ever spent a weekend traveling to Honolulu from Miami with a stopover in Guatemala? How about from Buffalo to Los Angeles through New Jersey? If you haven't, chances are it's because these routes seem convoluted and time consuming, which they are. A direct flight in either of these cases would shave hours off the trip. But there's a subset of people who specifically look for routes like this because booking these long trips garner them rewards miles and frequent flyer points. They call these trips mileage runs, and have used them to their advantage for years.
The benefit of a mileage run is that buying these low-priced tickets can earn you a lot of points. For example, a flight from New York to San Juan could be discounted from $1,400 to $400, but you'll still earn the same amount of rewards points. But what people who take mileage runs do is look for discounted fares to far-off destinations, since the longer the trip, the more points earned, and oftentimes they'll just go for the ride without stopping at any of the destinations.
As a result, sometimes this means a weekend getaway translates to a weekend spent on an airplane. But mileage flyers, like Toronto-based travel writer Alyssa Schwartz, take some of the calculated planning out of the practice and use it as way to kill two birds with one trip: earn points and see the world.
"Last year, I needed to earn an extra 7,600 points, so I figured out a destination that was that many points away from Toronto and planned a trip based on that number," she says. "I fly with Air Canada, which allows me to earn points as well as status miles that count towards add-ons like free checked luggage, lounge access and upgrades." Despite this, Schwartz says it's not worth doing mileage runs anymore, especially since Air Canada no longer grants enough credits for upgrades.
Mark Dye, a marketing consultant based in Tokyo, is a self-professed "travel hacker" thanks to his mastery of the mileage run. He has a 25-flight trip coming up that will be taken over 18 days, with destinations including Hong Kong, London, New York, Grand Cayman Island, Bogota and Honolulu. He says it will net him the highest status points in one trip on British Airways. Even he concedes to it being dizzying, however, which is why he'll reward himself with a few days of rest in Honolulu toward the end. For Dye, who prefers to fly first class, trips like these garner him a planeload (pun intended) of points, even if they aren't necessarily cost effective. "It would be cheaper to fly economy in some cases," he says. "But the point is getting status by flying as cheaply as possible in first class."
"Frankly, given how easy it is to earn huge volumes of miles in the U.S. these days via manufactured spend or credit card sign-up bonuses, taking a cheap flight purely for the miles is too much hard work." – Robert Burgess
Unfortunately for mileage flyers, it looks like some airlines are catching on to the scheme and changing their policies to deter this sort of behavior. In 2014, United Airlines and Delta Air Lines both changed their rewards policies to price-based models. Where you used to be able to accrue points by the distance of the trip, now you earn them based on how much you've spent on airline tickets. This effectively takes the appeal out of buying a cheap ticket to a far-flung destination merely for the points. It also, in turn, rewards flyers that buy the most expensive tickets, like business travelers who often book at the last minute. Basically, these airlines are rewarding customers who pay the most, rather than those who fly the most.
While these new rules are making mileage runs a thing of the past, some experts argue that they make more sense. "Frankly, given how easy it is to earn huge volumes of miles in the U.S. these days via manufactured spend or credit card sign-up bonuses, taking a cheap flight purely for the miles is too much hard work," says Robert Burgess, who runs the UK frequent flyer website Head for Points. "Why not just fill in another credit card application and get another 50,000 miles rather than spending $1,000 and two days flying to Europe and straight back for 20,000 miles?"
There are other factors that are tarnishing the appeal of mileage runs. In a 2014 interview with the New York Times, travel blogger Gary Leff pointed out that fuller flights and fewer discounted fares, as well as fewer airline promotions offering bonus miles, are tolling the death knell of the mileage run. However, he says, they continue to be useful to those who only need a few more points to make it to the next elite status level. It just doesn't make sense to make the mileage run your travel modus operandi anymore.
Yet mileage flyers like Dye are still plugging away at it. "Researching routes is a time thief," he admits, "however, it's great to share the benefits of status with someone else. My partner certainly likes the upgrades we often get when we travel together outside of mileage runs."
It's perks like that that can make a nonsensical stopover in Guatemala worthwhile.
Image courtesy of ©iStock.com/AMR Image
Our editors strive to ensure that the information in this article is accurate as of the date published, but please keep in mind that offers can change. We encourage you to verify all terms and conditions of any product before you apply.