MoviePass is Giving Away Money: Grab It Before It's Gone
Customers are reaping benefits while this Netflix-for-theaters program tries to figure out how to become successful.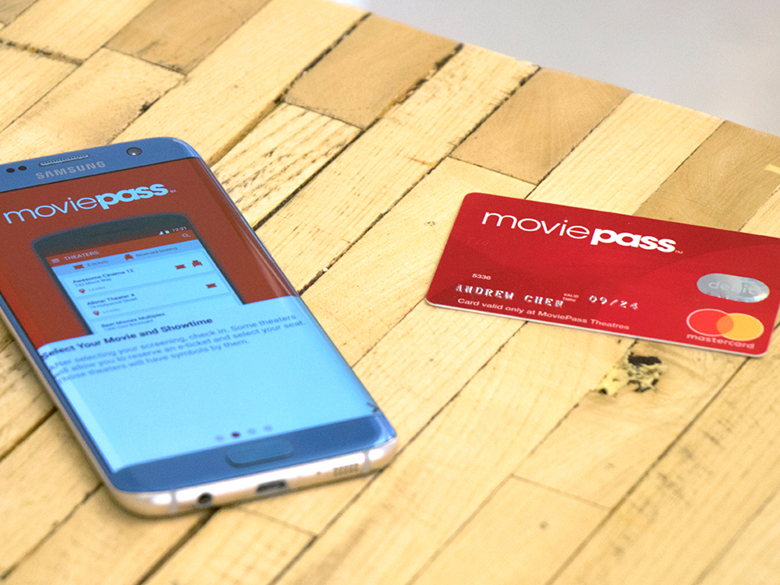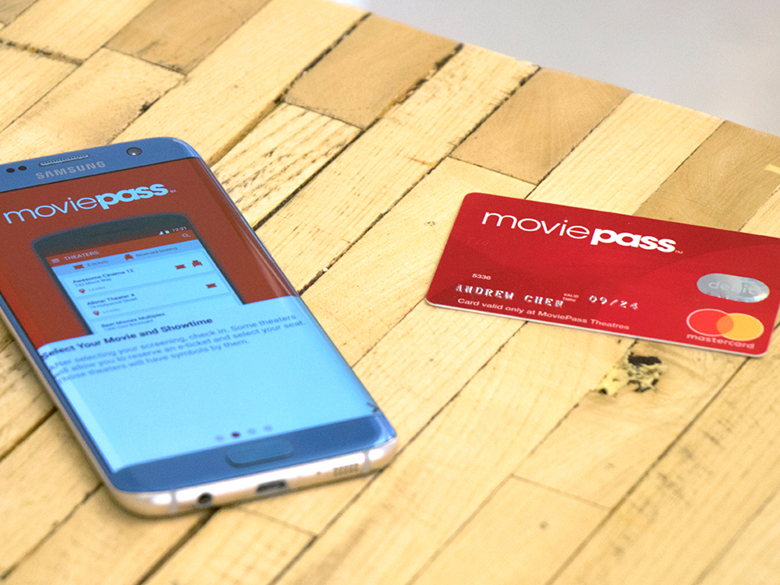 Update (5/2/18): MoviePass today reverted back to their unlimited plan, offering one movie ticket a day for $9.95 a month and removing the cap of four movies a month they recently added in conjunction with an iHeartRadio promo. You can still get the iHeartRadio promo if you want, but they even changed that up a bit. You can opt for a plan that gives you three movie tickets a month and a three-month trial to iHeartRadio for $7.95 a month (billed monthly). That's one movie ticket less a month than the previous promo, but it's $2 cheaper and you don't have to prepay for three months up front. There's no telling if/when the unlimited plan will go away again, so you might want to act quickly if you want to lock it in.
——————
What would you say if I told you there's a company that will give you up to $434 each month to spend at a movie theater box office, all for a low fee of only $9.95 per month? You'd probably give me an incredulous look and then start trying to figure out what the catch is.
Funny thing is, there's absolutely no catch — it's the current offering from MoviePass, a subscription-based movie theater ticketing service. Think Netflix-for-theaters.
I've been turning $9.95 into $42 at my local movie theater by watching an average of three movies per month ever since we first reviewed MoviePass, and am surprised that there are still people who don't know about this low-hanging fruit.
Are you someone who's been inadvertently walking past an erupting gold mine? Keep reading for my personal take on why MoviePass should be a household name for anyone who occasionally goes to the theater.
threadID: 11404419
How Does MoviePass Work?
Being able to watch a movie in the theater every day for only $9.95 a month (or less) definitely sounds like it's too good to be true, but rest assured, it's very real — I've been using MoviePass for over six months now, and have yet to run into a major issue.
To get started, download the MoviePass app from iTunes or Google Play and sign up for a subscription. You'll be billed $9.95 monthly once you receive your MoviePass debit Mastercard, which usually takes between one to two weeks to arrive.
Watching a movie is as simple as checking-in on the MoviePass app when you've arrived at the theater (you must be in physical proximity to check-in), and then proceeding as usual, just like if you were using your personal credit card. The only difference here is you must check-in on the app no more than 30 minutes before a purchase, otherwise your MoviePass card will be declined.
Many people seem to be confused by the app and the check-in process, so I'll try to explain it in simpler terms. Remember when you were a teenager and had to ask your parents for money before going to watch a movie? MoviePass is basically your mom/dad/guardian, and you just need to ask for permission before you spend your daily allowance. (Don't worry, MoviePass will always say yes unless you try to ask twice in the same day.)
MoviePass Is Giving Out Free Money! Just Take It!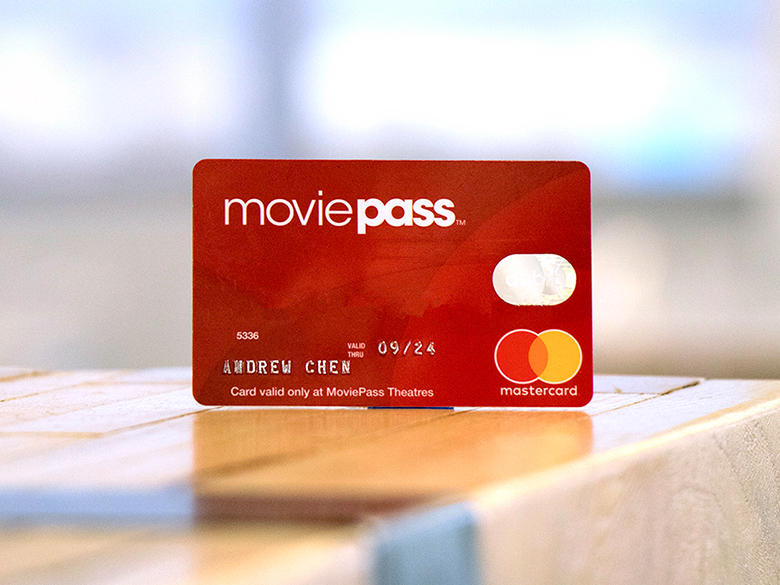 It's quite baffling, but there are still a lot of people trying to poke holes in MoviePass's operations or business model. "How is MoviePass making money?" people ask. "They can't possibly sustain this as a business; they're bleeding money!"
Here's what I say to all that: "Who cares?!!" Someone is giving me real money to use at a real movie theater, and I'm going to take advantage of it regardless of its sustainability. And as long as I watch one movie per month, I've already made my money back, and then some — movie tickets in Los Angeles cost upwards of $14! This is a great deal no matter how you look at it, and everyone should be a MoviePass subscriber. Even if you're not a regular movie-goer, it only takes nine movie tickets per year (at L.A. prices) to come out ahead. Surely, there are nine movies you'd like to see within the course of a year, right?
What's even more strange is how confused and tepid the theaters themselves are when it comes to "working with MoviePass," which is really just accepting another branded Mastercard. My local theater has started asking for IDs when I use the MoviePass card, which is hilarious because they've never asked to see ID for my personal credit card that has thousands of dollars in available credit — a much larger liability compared to MoviePass's potential ~$14 daily limit.
As someone who's never worked at a theater, I find the extra caution exercised to be strange because MoviePass is providing real money to the box office. These aren't discount vouchers or coupons. Real dollars are being exchanged, and it's happening at an increased frequency because my movie-going experience is essentially 100% subsidized.
These real dollars also translate to loyalty points, and it means I have a free small popcorn waiting for me every time my girlfriend and I go to the theater.
Are people abusing the MoviePass service? Of course — I'm sure the sharing of app login credentials and the debit card is prolific. It's the same as sharing Netflix logins, only MoviePass has the right to charge a $25 "misuse fee" for each occurrence as stated in its Terms of Service, which you agreed to upon subscribing.
But honestly, MoviePass is such a good deal with a low cost of entry that there's no need to try and cheat the system. After all, we want it to succeed in the long run because the benefits for consumers is excellent, especially when paired with limited-time offers like a 1-year Fandor bundle or $90 annual pre-paid price.
The Future of MoviePass and What it Means for the Consumer
MoviePass's main goal isn't necessarily to make money from the subscription service. Yes, they can hope that people forget to go to the theater during an entire month, but that's easily made up by going twice or more the next month. This hoper-business model — "I hope they forget to go!" — isn't sustainable, and the executives at MoviePass know it, too.
The company's best value proposition is showing that it can motivate people to go to the theaters more often, and also buy more at the concession stand since nothing was spent on the cost of entry. Some smaller and independent theaters see this benefit, and have partnered with MoviePass to share profits from overly-priced popcorn and soda, but AMC, one of the nation's largest theater chains, doesn't believe its recent uptick in attendance is attributed to the new subscription service, and refuses to share any profits (but still happily accepts MoviePass cards).
In my opinion, both the eager independent theater and AMC acted too hastily. I believe there's an opportunity for everyone to succeed, but it's not quite clear what that is just yet.
If I operated a theater, I'd want to better understand exactly how many people are MoviePass members, and what their spending habits are after entering. I wouldn't mind MoviePass taking a cut of the business it brought in, but I'm definitely not giving away a blanket-percentage of all concessions.
I'd also roll out the red carpet for MoviePass members with expedited lines for ticketing and concessions, as well as promoting the MoviePass service to people who are waiting in line to buy food and drinks — these are the type of people I'd like to see more of at my theater! Spenders!
Hopefully, a more clearer and mutually beneficial plan will emerge in the near future for both large chain theaters and MoviePass. An official partnership could be the first step to getting better data on audience types and spending habits, resulting in more accurate profit-sharing for everyone. But even then, MoviePass is still paying over $14 for the opportunity to make a small percentage of concessions that cost around $15…
For now, MoviePass is essentially paying for me to go watch movies, and I'm totally fine with that! None of what the company is doing makes any business sense, but if you enjoy going to the theater even just a little bit, you should sign-up to be a MoviePass subscriber. The customer is the real winner in this deal, so get it while you can!
Still prefer to pay full price for movie tickets? Read our review of Atom Tickets here!
---
Any product or service prices/offers that appear in this article are accurate at time of publish, and are subject to change without notice. Please verify the actual selling price and offer details on the merchant's site before making a purchase.