MoviePass Announces a New Unlimited Plan (Again)
MoviePass Uncapped promises unrivaled access for as low as $9.95 per month.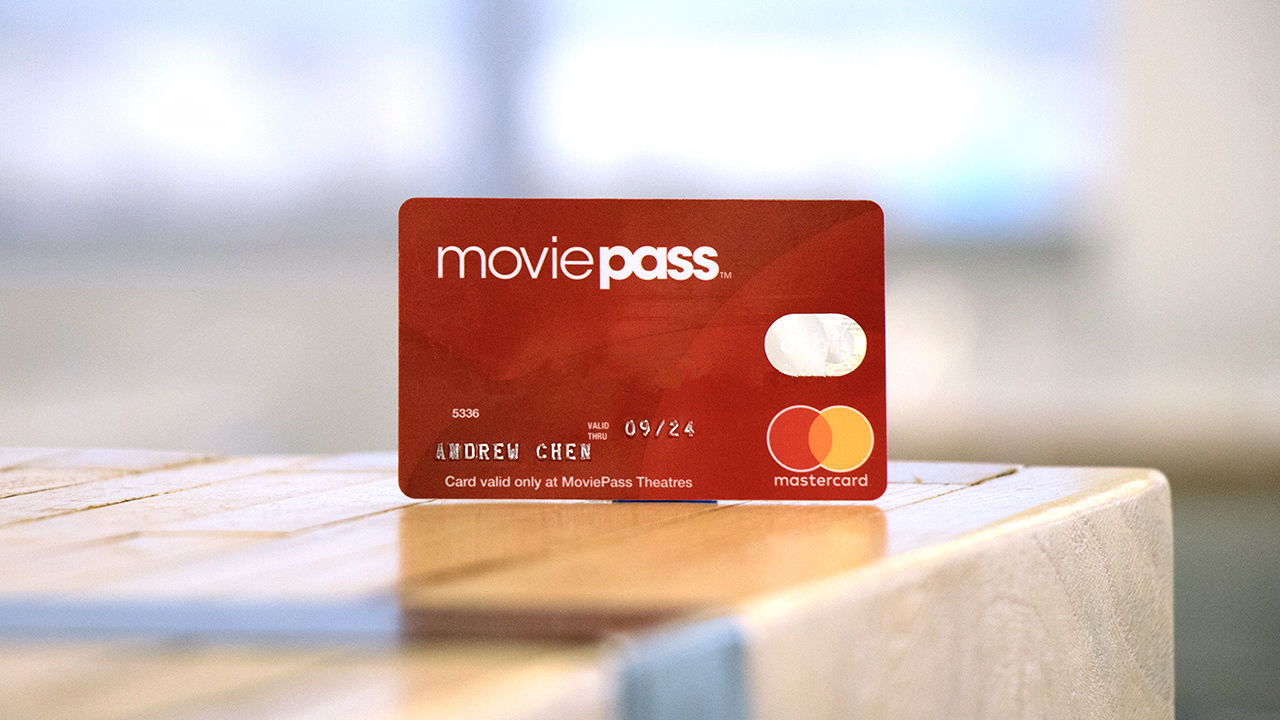 After a turbulent 2018, which included running out of money and questionable retention practices, MoviePass is back at it again with a "new" unlimited ticketing program that's currently being promoted at a discounted rate of $9.95 per month when paid annually.
Much like the original offer that rocketed the theater subscription service to fame, this new plan — called MoviePass Uncapped — lets users watch any 2D movie available in the MoviePass app at theaters all over the country, at any time. Regular price for the MoviePass Uncapped plan is $19.95 per month, but during this promotional period, monthly subscribers will pay only $14.95, while annual subscribers can reduce their monthly cost to $9.95 when they pay for the year upfront ($119.40) via ACH (bank funds transfer).
This is a great initial value proposition if you like going to the movie theater, and easily pays for itself after one visit, especially if you live in areas with high ticket prices like Los Angeles or New York.
vwHEXz_HATw
Things to Consider Before Signing up for MoviePass Uncapped
As a former MoviePass subscriber, I've gotten really good at reading (and interpreting) terms and conditions because it felt like MoviePass changed them almost weekly last year. It was totally within its right to do so, though, as we all agreed to this when signing up for the service. The T's & C's state: "MoviePass reserves the right to change or modify the Service or subscriptions at any time and in its sole discretion, including but not limited to applicable prices, without prior notice."
But even with that generous safety net, MoviePass is being much better about making sure its users understand any possible restrictions or limitations. Since the movies you're able to watch are determined by the MoviePass app itself, there's a possibility that you won't have anything available. In addition, MoviePass may restrict your movie choices if it senses "excessive individual usage which negatively impacts system-wide capacity." How "excessive usage" is going to be defined is as yet unknown, but at least we understand there's a possibility to be cut off at any time.
It's also worth noting that in order to get the best monthly price, you'll need to pre-pay $119.40 via ACH, which means providing MoviePass with your personal bank account and routing number. This direct funds transfer also doesn't offer the same protections you'd find when using a credit card — you'll most likely have a much harder time disputing any charges with your bank should anything go awry down the line.
In terms of actual usage, MoviePass still requires you to check in and purchase tickets in-person at the theater (up to three hours in advance).
In theory, MoviePass is still one of the best ways to go to the movies a lot for cheap… assuming you have a bunch of spare time, are willing to take a gamble on whether any movies will be available, and don't mind giving your bank account information to a company that lost track of how many subscribers it has.
Our editors strive to ensure that the information in this article is accurate as of the date published, but please keep in mind that offers can change. We encourage you to verify all terms and conditions of any product before you apply.