New Perks and Rewards Make Chase Sapphire Credit Cards More Appealing Than Ever
New benefits include higher reward rates, a new hotel credit and new Sapphire airport lounges.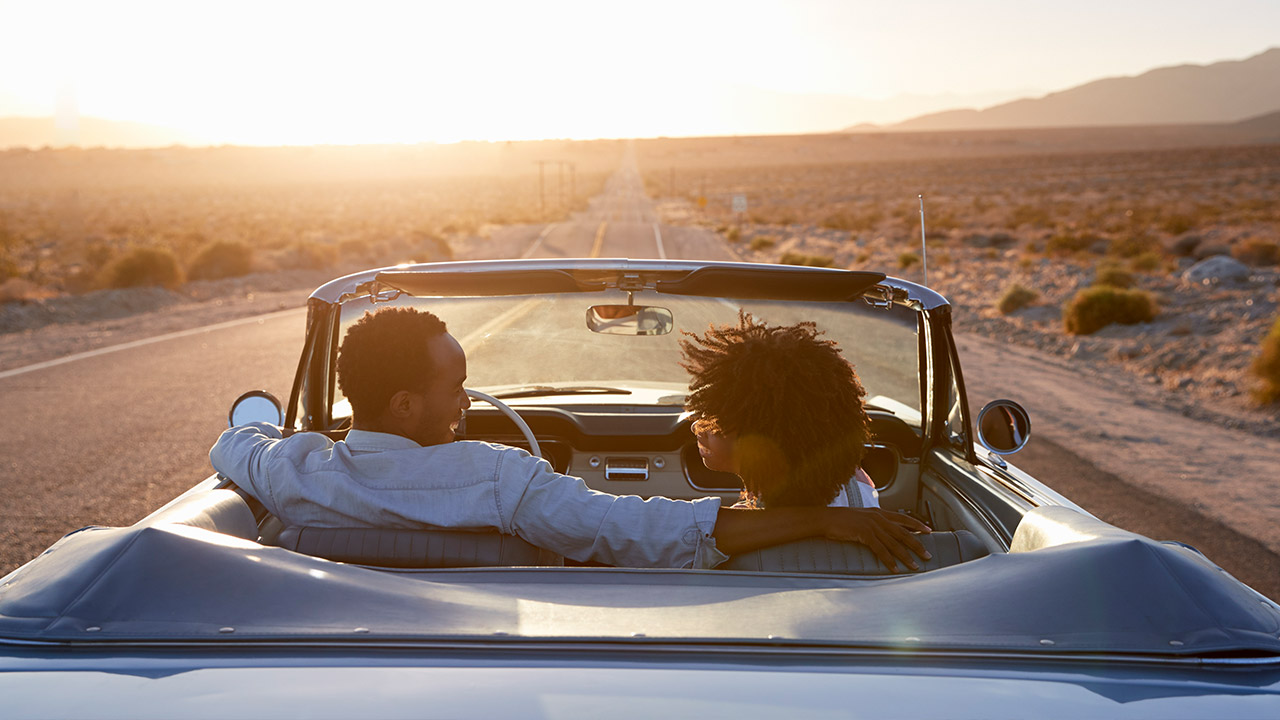 The Chase Sapphire Preferred® Card and Chase Sapphire Reserve® are among the best credit cards for travelers, and both cards have new benefits starting on August 16, 2021. Depending on your travel preferences and annual fee tolerance, one of these cards was likely already a good deal for your travel rewards needs. The new rewards rates and benefits just sweeten the deal with no increase in the annual fee.
New Chase Sapphire Preferred Benefits
For Chase Sapphire Preferred, which requires a $95 annual fee, the card gets a new 5x rewards rate for travel purchased through Chase, 3x for select streaming services and 3x for online grocery purchases. The dining category will offer 3x points per dollar too, which is a 50% increase from the old rate.
New Rewards Rates and Bonus Categories
| | | |
| --- | --- | --- |
| Bonus Category | New Rewards Rate | Old Rewards Rate |
| Travel booked via Chase | 5x per dollar | 2x per dollar |
| Dining, takeout and delivery | 3x per dollar | 2x per dollar |
| Online groceries | 3x per dollar | 1x per dollar |
| Streaming services | 3x per dollar | 1x per dollar |
| Travel | 2x per dollar | 2x per dollar |
| All other purchases | 1x per dollar | 1x per dollar |
New 10% Point Boost
In addition to the new benefits, on your credit card anniversary, you'll also get a 10% bonus equal to all points you earned over the previous year.
New $50 Ultimate Rewards Hotel Credit
Perhaps most exciting is a $50 annual credit on hotel stays purchased through Ultimate Rewards. If you book a hotel and take full advantage of this credit every year, you've effectively made up half of the annual fee in a single purchase.
Sign-Up Bonus
This card was already a no-brainer for people who travel at least a few times per year and want rewards redeemable for flights, hotels and other travel. With these new benefits and the current 60,000-point signup bonus, there's never been a better time to sign up.
60,000 Chase Ultimate Rewards points are worth $750 in travel when booking through Ultimate Rewards, or you can transfer to partner airlines and hotels for potentially more value, like when I took my dad to Israel, business class, mostly using Chase points.
Here's a full look at the new benefits:
NEW Chase Sapphire Preferred Benefits (starting August 16, 2021): 
5x total points on all travel purchased through Chase Ultimate Rewards
3x points on dining, including eligible delivery services, takeout and dining out (previously 2x)
3x points on select streaming services
3x points on online grocery purchases (excluding Target, Walmart and wholesale clubs)
$50 Annual Credit on hotel stays purchased through Ultimate Rewards. New cardmembers will start earning towards the credit immediately and existing cardmembers will start earning after their next account anniversary.
10% Anniversary Point Bonus. Each account anniversary, cardmembers will earn bonus points equal to 10% of total purchases made the previous year. That means, $25,000 in spend will earn an additional 2,500 bonus points.
Plus, new Sapphire Preferred cardmembers can currently earn 60,000 bonus points after spending $4,000 on purchases in the first three months from account opening, worth $750 in travel booked through Ultimate Rewards.
The Sapphire Preferred card will also feature a sleek new card design, which will be available to new and existing cardmembers after August 16.
New Chase Sapphire Reserve Benefits
Chase Sapphire Reserve is among the top ultra-premium travel rewards cards. While it requires a significant $550 annual fee, plus $75 per authorized user, the benefits are truly first-class, including a $300 annual travel credit, Priority Pass lounge access, a credit for TSA PreCheck or Global Entry and other benefits and perks.
New Rewards Rates
New benefits for Chase Sapphire Reserve cardholders include a new 10x rewards category on dining, hotel stays and car rentals booked through Chase Ultimate Rewards and 5x for air travel purchased through Ultimate Rewards.
The Sapphire Reserve still offers 3x points per dollar on dining and travel purchase and 1x point on all other spending.
Chase Sapphire Airport Lounges
Sapphire Reserve cardholders will also have access to newly-announced Chase Sapphire Lounges upon open.
Three locations are announced so far. Opening dates and new locations are to be announced. I personally hope they add Denver and LAX to the list (hint if you're reading this, Jamie Dimon), as those are my most frequented major airports.
Here's a full list of the new benefits, courtesy of Chase:
NEW Chase Sapphire Reserve Benefits (starting August 16):
10x total points on Chase Dining purchases through Ultimate Rewards
10x total points on hotel stays and car rentals purchased through Ultimate Rewards
5x total points on air travel purchased through Ultimate Rewards
In addition to earning points, later this year Reserve cardmembers will have access to "Reserved by Sapphire," featuring exclusive opportunities to book reservations at some of the most sought-after restaurants across the country including Canlis in Seattle, Redbird in Los Angeles, SingleThread Farms in Healdsburg, Calif., Reverence in New York, NY and One Off Hospitality in Chicago.
New Sapphire Reserve cardmembers can currently earn 50,000 bonus points after spending $4,000 on purchases in the first 3 months of account opening, worth $750 when redeemed for travel in Ultimate Rewards
This is a Great Time to Sign Up for These Travel Rewards Cards
I personally like the Chase Sapphire credit cards so much that my family has two – I have the Chase Sapphire Reserve and my wife has the Chase Sapphire Preferred. These bonuses and new features would certainly have pushed me past the tipping point to sign up if we didn't already have them.
While the cards are not free, it's easy to see how you can get a lot more value per year from rewards and benefits than the annual fee. The more you use the card and travel, the more you'll enjoy the benefits.
If you're still on the fence, check out our full Chase Sapphire Preferred review here to learn more about the full list of benefits and how to take advantage. Once you've signed up and earned your big bonus, your biggest problem will be deciding where to travel next!
---
Related Financial Articles
While we work hard on our research, we do not always provide a complete listing of all available offers from credit-card companies and banks. And because offers can change, we cannot guarantee that our information will always be up to date, so we encourage you to verify all the terms and conditions of any financial product before you apply.