The Updated Nintendo Switch is On Sale for $275
Time to set those Nintendo Switch deal alerts!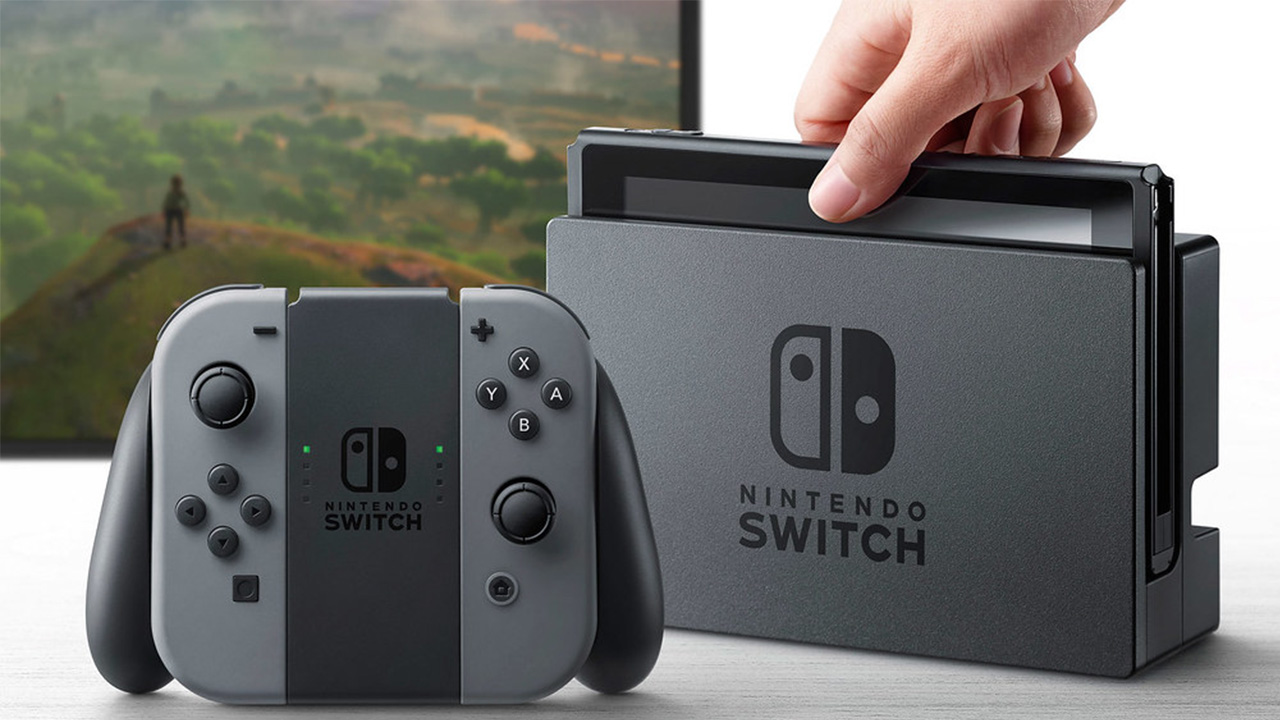 UPDATE 10/17: Amazon is currently offering an on-site coupon that takes $25 off the new Nintendo Switch models released this year (regular price: $299.99). If you've been hoping to pick up an updated Switch with improved battery life, this is one of the best discounts we've seen to date.
If you'd like more info on the improvements Nintendo made to the new Switch models, check out our original article below:
---
Enhanced Nintendo Switch
In March 2019 the Wall Street Journal reported two new Switch consoles were on their way this year. Flash forward a few months and Nintendo has confirmed details for both of its new consoles.
The first — an enhanced Nintendo Switch with improved battery life — which hit stores in August 2019. There's also the budget-friendly version of the console — known as the Switch Lite — which launched September 20th.
What's new?
According to Nintendo's product comparison site, not much has changed from the original version of the Switch. The screen size, play modes and controller configuration have not been updated, though the site does not mention graphical capabilities one way or the other.
The enhanced Switch's main upgrade is its battery life — Nintendo claims the new console will be able to run games for 4.5-9 hours on a single charge (as opposed to the original Switch, which sports a battery life of around 2.5-6.5 hours). Exact battery life varies based on the games you're playing, but for reference Nintendo claims the enhanced Switch can run The Legend of Zelda: Breath of the Wild in handheld mode for approximately 5.5 hours.
If you're looking to pick one up, make sure its model number is "HAC-001(-01)" and it has a serial number that starts with "XKW."
Since the enhanced Switch is largely identical to the original version, many people who decide to upgrade probably won't keep their launch console around. If this turns out to be the case, we might see a flurry of deals on the first-gen Switch in the coming months. For reference, the best price we've seen so far on a current Nintendo Switch has been $225. One time it got as low as $180, but that deal expired quickly due to low inventory.
Switch Lite
The Switch Lite is designed specifically for handheld use and can be seen as a potential successor to the Nintendo 3DS line of consoles. And while the Switch Lite packs several improvements over the original Switch, Nintendo also had to make some sacrifices to hit the lower, $199 price point.
Here's our breakdown of everything that's been added to (and taken away from) the Nintendo Switch Lite:
Switch Lite: The Improvements
Lower Price — At $199.99, the Switch Lite is $100 cheaper than the original console.
Lighter Weight — The Switch Lite weighs significantly less than the Switch so your wrists can let out a sigh of relief.
Sturdier Hardware — Joy-Con controllers are built-in and feature a more precise d-pad.
Longer Battery Life — A new chip layout has made the device slightly more power-efficient, though Nintendo did not disclose exact specs.
Switch Lite: The Trade-Offs
No TV Connectivity — The Switch Lite is handheld only, so you can't connect it to the big screen.
Smaller Screen — To shed some weight, the Switch Lite features a 5.5-inch touch display compared to the original Switch's 6.2-inch screen.
Limited Controller Functionality — With no detachable controllers, certain games may have compatibility issues due to the lack of HD rumble and infrared sensors.
No Built-in Stand or Tabletop Mode — You can't set your Switch Lite up to play like a small TV, so Nintendo removed the kickstand seen on the back of the original Switch.
Despite the Switch Lite's smaller size, it should perform comparably to the original console. And like the Switch, the Switch Lite has built-in gyro controls and still supports Wi-Fi, Bluetooth and NFC.
You can also use all Switch accessories with the Lite like the Switch Pro Controller, Joy-Con controllers and the Poké Ball Plus. Multiplayer games will also be an option since you can connect multiple controllers to the Switch Lite at once.
As mentioned before, the Switch Lite hits stores on September 20th. And in celebration of Pokémon Sword and Shield's November 15th release, Nintendo will offer a limited edition Zacian & Zamazenta Switch Lite a week earlier on November 8th.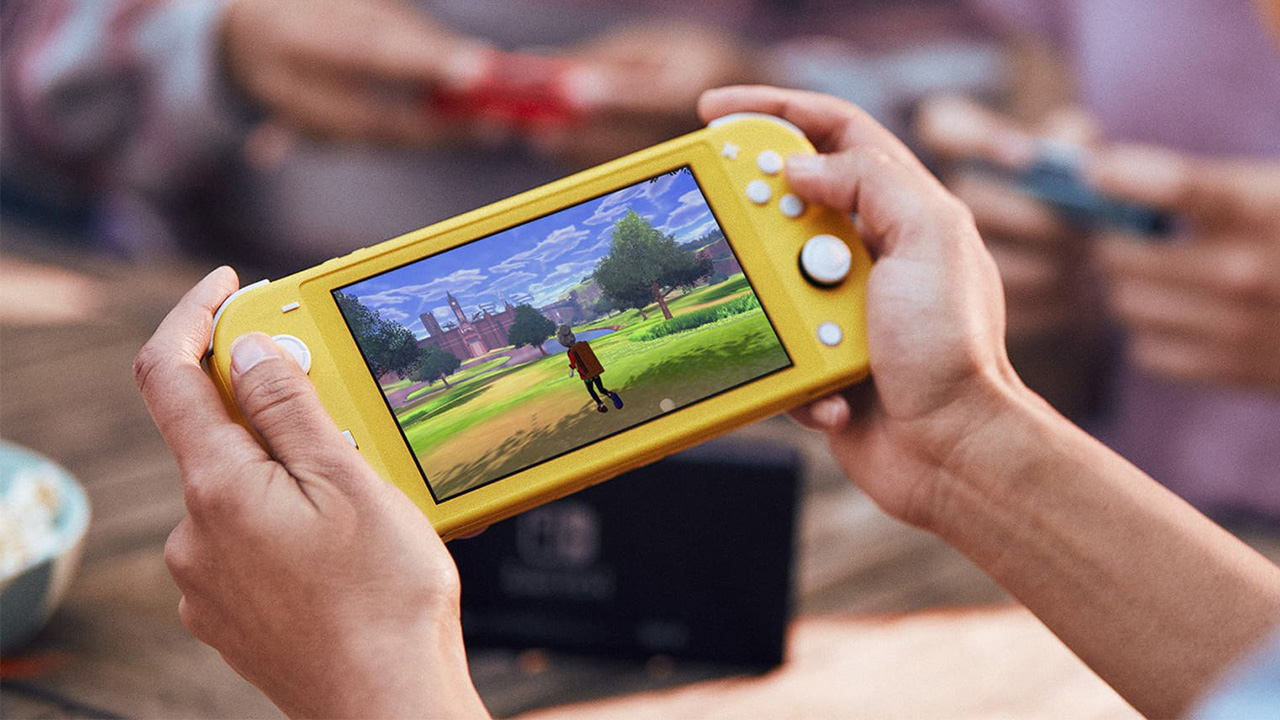 Looking for more Switch-related bargains? Set up Deal Alerts on games, console skins and other accessories so we can notify you the second they go on sale.
You should also consider the top video game deal from our front page:
Search URL: https://slickdeals.net/newsearch.php?firstonly=1&pp=20&sort=newest&rating=frontpage&filter%5B%5D=309&forumid%5B%5D=9&hideexpired=1&r=1
Our editors strive to ensure that the information in this article is accurate as of the date published, but please keep in mind that offers can change. We encourage you to verify all terms and conditions of any product before you apply.