Nintendo Direct: The 7 Biggest Announcements of Fall 2021
Maybe the real Breath of the Wild 2 was the friends we made along the way.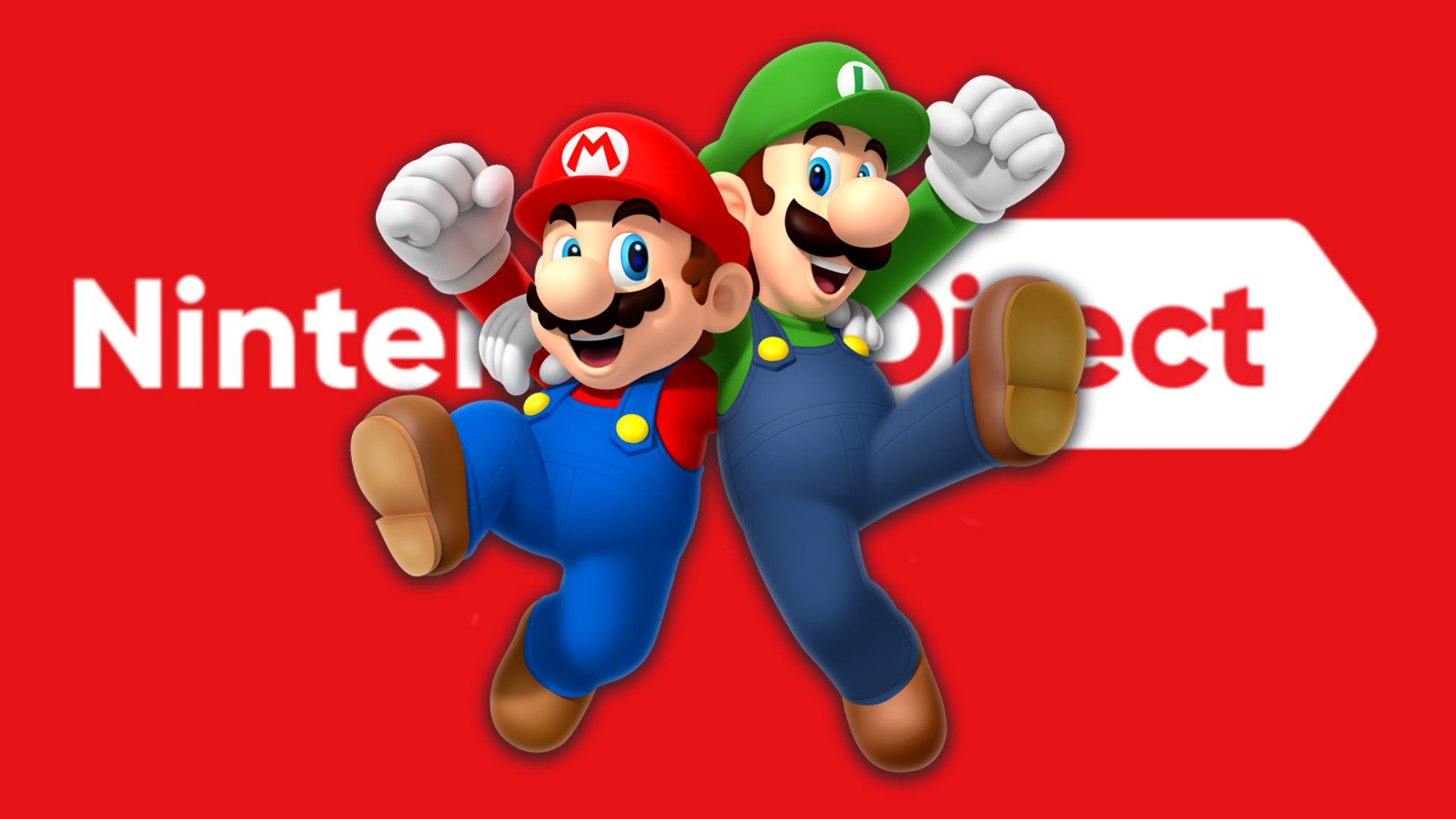 Nintendo had a lot of exciting news to share during its most recent Nintendo Direct presentation, which aired on September 23rd. Fans were subjected to an agonizing 18-month wait between the company's Fall 2019 Nintendo Direct presentation and its most recent showcase from this past February, so no one minded the fact that Nintendo announced its Fall 2021 Direct less than a day in advance.
During the 40-minute presentation, Nintendo fans were treated to all-new gameplay footage plus a variety of announcements featuring brand new titles, DLC and free updates and the upcoming Nintendo Switch Online Expansion Pack. While Nintendo has given us a lot to be excited about, here are the top announcements from the Fall 2021 Nintendo Direct.
Like It or Not, A Super Mario Movie is Coming in 2022

Nintendo has been out of the feature film game for nearly 20 years, following the brutal box-office failure of the infamous Super Mario Bros. (1993). Nevertheless, they have decided to revisit the concept of bringing everyone's favorite multi-talented plumber back to the big screen.
The yet-to-be-named Mario movie arrives in theaters on December 21st, 2022, and features a controversial star-studded cast — Chris Pratt and Charlie Day will play Mario and his "timid sibling" Luigi, with Anya Taylor-Joy and Jack Black assuming the roles of Princess Peach and Bowser. With a baffling assortment of top-billed talent on the roster, only time will tell how Illumination's Chris Meledandri and Nintendo's Shigeru Miyamoto plan on bringing the Mushroom Kingdom to life.
Nintendo Switch Online is Getting an Expansion Pack

Data miners and video game gossips aren't always spot-on with their predictions, but Nintendo confirmed recent rumors regarding a new Switch controller and delivered tons of exciting news about the upcoming Expansion Pack upgrade for Nintendo Switch Online members.
The company has not provided any information about pricing or a precise release date, but Nintendo stated that the Expansion Pack goes live sometime in late October. More importantly, we now know that Expansion Pack-tier members will receive access to a brand new library of classic games for the Nintendo 64 as well as the Sega Genesis.
More titles are in the works, but the following games will be available at launch:
Nintendo 64
Dr. Mario 64

Mario Kart 64
Mario Tennis
Sin and Punishment
Star Fox 64
Super Mario 64
The Legend of Zelda: Ocarina of Time
WinBack

Yoshi's Story
Sega Genesis
Castlevania: Bloodlines
Contra: Hard Corps
Dr. Robotnik's Mean Bean Machine
Ecco the Dolphin
Golden Axe
Gunstar Heroes
M.U.S.H.A.

Sonic the Hedgehog 2
Streets of Rage 2
Phantasy Star IV
Ristar
Shining Force
Shinobi III: Return of the Ninja Master
Strider
Nintendo 64 games will support local co-op and online multiplayer, aided by the eventual launch of the aforementioned wireless Nintendo 64 controller for the Switch.
Kirby and the Forgotten Land Launches in Spring 2022


Three years after the release of Kirby All-Star Allies, fans of the titular floating omnivore are hungry for an update. Kirby and the Forgotten Land features a break from the usual Kirby formula, foregoing the typical side-perspective platformer format for a post-apocalyptic 3D open-world filled with dilapidated cities and verdant overgrowth.
While Nintendo hasn't confirmed when Kirby and the Forgotten Land will be released, the company has projected a Spring 2022 release.
A Major Animal Crossing: New Horizons Update is In the Works

This past March, the first anniversary of Animal Crossing: New Horizons came and went with little fanfare from Nintendo — shouldn't there be a little more appreciation for the best-selling Nintendo Switch game of the year? To right the wrongs done against the vibrant Animal Crossing community, Nintendo offered a brief glimpse at the widely-anticipated update due this November — Brewster the fanciful pidgeon and his cafe, The Roost.
Aside from a peek at The Roost's museum location, little is known about what Brewster will bring to your island. Stay tuned for more news about the upcoming New Horizons Direct in October.
Mr. Sakurai's Final Super Smash Bros. Ultimate Presentation

Like Nintendo's Animal Crossing presentation, Masahiro Sakurai's signature Super Smash Bros. Ultimate feature bore little new information — true to form for Nintendo, it was an announcement for a future announcement. The company will reveal the actual news during the Super Smash Bros. Ultimate Direct on October 5th.
For now, we know two things: Mr. Sakurai has stated that he is preparing to retire and that this will be his final presentation, and that the future announcement will reveal the last DLC character for this installment of Smash. 
Splatoon 3 Gameplay Reveal


The exciting reveal of Splatoon 3 was a significant highlight of the February 2021 Nintendo Direct. While Nintendo has yet to provide a concrete release date, it looks like the latest Splatoon installment is still on track for a 2022 debut. Based on the most recent gameplay footage, it seems like Nintendo is experimenting with some new gameplay mechanics and character development — in addition to the standard Turf Wars format, players will also run up against "Mammalians" in new areas of the Splatlands desert.
At Long Last, the Wait for Bayonetta 3 is Almost Over


After years of near-radio silence following the first Bayonetta announcement at the Game Awards in 2017, fans have long feared that Bayonetta 3 was lying dead on the cutting room floor. Thus, viewers were shocked and delighted to see that their beloved and bespectacled hack-and-slasher witch is alive and well, sporting a sharp new look and improved summonable monster mechanics.
Nintendo hasn't provided a final release date. For now, it looks like Bayonetta 3 is arriving sometime in 2022.
New Titles and Content Updates Available Now
Looking for a way to kill time until your favorite 2022 release hits the shelves? While many of the heavy-hitters from this recent Nintendo Direct won't be here for a while, Nintendo announced a few exciting releases that you can play right now.
Other Noteworthy Announcements
Nintendo provided a massive treasure trove of news and content during the Fall 2021 Nintendo Direct — check out these upcoming Nintendo releases.
Don't miss out on the latest Nintendo deals and Nintendo Switch discounts. When you set a Deal Alert, you can rest assured knowing that you'll stay up to date on the latest ways to save on your next Nintendo purchase.
More to consider:
Our editors strive to ensure that the information in this article is accurate as of the date published, but please keep in mind that offers can change. We encourage you to verify all terms and conditions of any product before you apply.