Nintendo's Long-Rumored Switch Pro Reportedly Costs $400 and Launches This Year
The theoretical device will feature a 720p display and run in 4K when docked.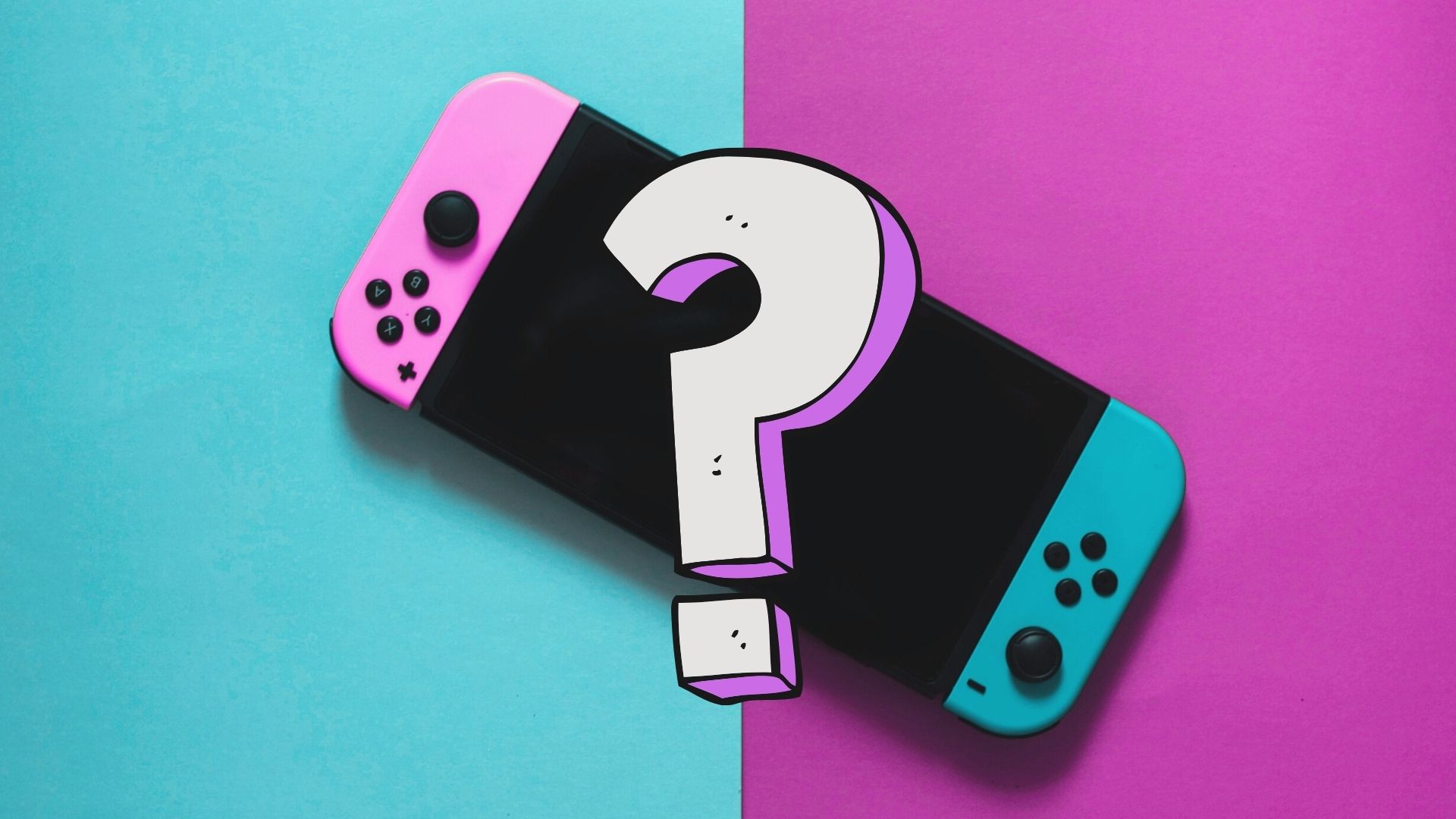 Nintendo fans have long been asking for an upgraded version of the Switch, and it seems their wishes might come true later this year. A recent report from Bloomberg indicates the so-called Nintendo Switch Pro is well into development and will take advantage of new technology from NVIDIA to provide 4K output and DLSS support.
News about the rumored console has been scarce since the original report surfaced in March, and Nintendo's plans are likely in limbo due to the ongoing semiconductor shortage. Still, it's exciting to hear more about the long-awaited console.
According to Bloomberg, Switch Pro production could begin as early as June. The upgraded console would reportedly feature a slew of upgrades, including:
OLED display (720p, 7.0-inch)
4K support when docked
DLSS support (Upscale 1080p and 1440p images to 4K resolution)
The Switch Pro is speculated to cost $400 and its arrival could coincide with several new games to showcase its improved hardware. An obvious launch title would be a Breath of the Wild 2 – although details surrounding the next Zelda game are even more elusive than details about Nintendo's new console.
Originally, the plan seems to have been for a late 2021 launch, although the semiconductor shortage poses a serious issue for Nintendo. The company is already running into production delays with the current Switch, and we have to imagine it'll play a role in launch timing for the Switch Pro.
What Should be Included in the Switch Pro?

Nintendo is staying quiet with its plans for the Switch Pro, but fans around the world have been more than vocal about what they'd love to see in an upgraded console. It seems like a 720p display and 4K support when docked are a done deal, but here are a few other improvements we have on our wishlist that warrant a $400 price tag.
Joy-Con Drift Fix
This one is a given – Nintendo needs to do something about the Joy-Con drift issues that have been plaguing users for years. Plenty of Switch owners are still falling prey to the faulty design and it's something Nintendo has to address with an upgraded Switch Pro.
Better Design
Beyond improved Joy-Con designs, it would be great to see a reimagined Switch body and display. Remove the unsightly bezels around the screen, give us a material that's less prone to scratches and instills more confidence when taken on the road.

Improved Load Times
Improved graphics and resolutions are nice, but faster load times would be even better. After experiencing Quick Resume on Xbox Series X and non-existent load times on PS5, staring at a loading screen in Monster Hunter Rise seems archaic.
Improved Dock
A new console deserves a new dock. There's nothing particularly wrong with the current Switch dock, but it would be great to see a fancy new dock design to go with the fancy $400 handheld. We'd also love to see a more portable dock design that's easier to take on the go.
More Storage
It's great that the current Switch includes expandable storage, but games with 4K textures are going to eat up a lot more space than their predecessors. More onboard storage for games seems to be a big sticking point for the community – and we'd have to agree.
Better Battery
A handheld console is only as good as its battery. The Switch's battery life varies based on the game you're playing, although you can usually expect it to last for about six hours. That's a respectable number – but we wouldn't complain if it lasted for 10 hours or more.

5G Connectivity
This one isn't likely to happen, but we'd love it if Nintendo pulled out the big guns and made it a reality. Instead of being tethered to Wi-Fi networks to play online games, having access to the growing 5G network across the country could be a huge selling point for mobile gamers. The Switch doesn't exactly feature the same robust multiplayer network as Xbox and PlayStation, but there seems to be a large portion of the Switch community who are excited about the possibility of 5G connectivity.
Next-Gen Games
What better way to show off 4K graphics and improved hardware than with a new batch of games? We'd love to see some high-profile titles launch around the same time as the Switch Pro – including Breath of the Wild 2 – but it would also be great for current games to get a 4K upgrade, similar to how Xbox One games saw upgrades for Xbox Series X.
More to consider:
Our editors strive to ensure that the information in this article is accurate as of the date published, but please keep in mind that offers can change. We encourage you to verify all terms and conditions of any product before you apply.