Oculus Quest 2 Pre-Orders Available now for $299
The next generation of Facebook's wireless VR headset ships on October 13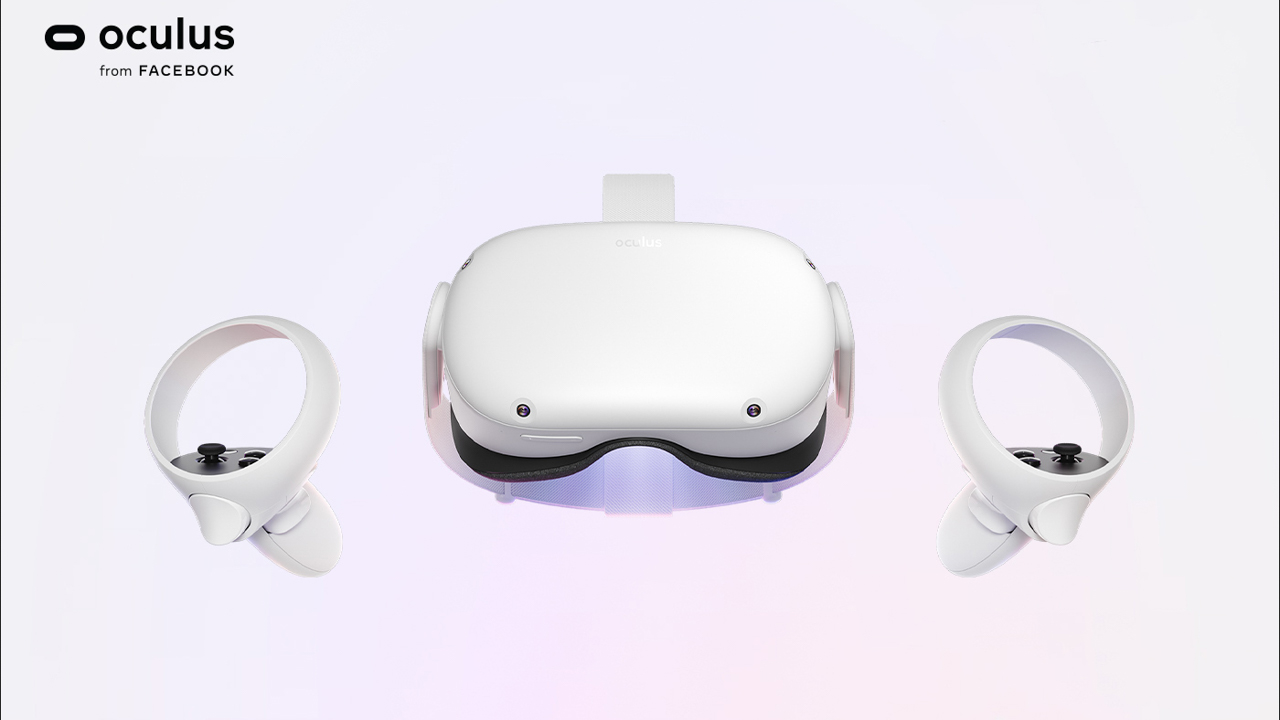 Oculus has revealed its next-generation wireless VR headset, the Quest 2, and pre-orders are available now starting at $299 on Oculus.com.
The new headset, which features upgraded processors and an improved display, will ship to customers starting October 13th. The base model comes with 64GB of internal memory and is available for pre-order now for $299, which is $100 less than the base version of the original Quest headset. A second option for the Quest 2 comes with 256GB of storage, and is available for $399.
All-in-One Wireless VR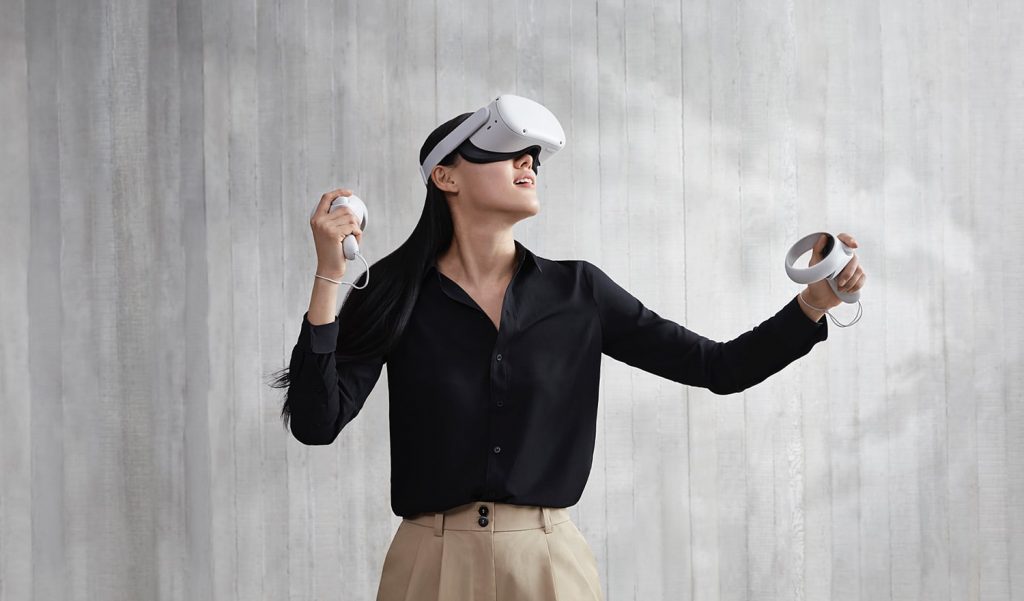 The original Oculus Quest made a huge splash in the VR market for being the first headset to offer a full six-degrees-of-freedom (the ability to move around in 3D space) VR experience with a wireless, all-in-one form factor, and the new Quest 2 delivers on the same premise with improved specs and redesigned hardware.
While other premium VR headsets need to be connected to a high-end gaming PC, the Quest 2 packs everything you need — a powerful mobile processor, a battery and advanced motion tracking sensors — into the head unit itself, giving you the freedom to move around in virtual worlds without having to worry about that annoying wire tethered to your head.
This also greatly lowers the cost of premium VR, since there's no need to buy a gaming PC. The only cost of entry is $299 for 64GB base unit, and you're ready to get playing in immersive virtual reality.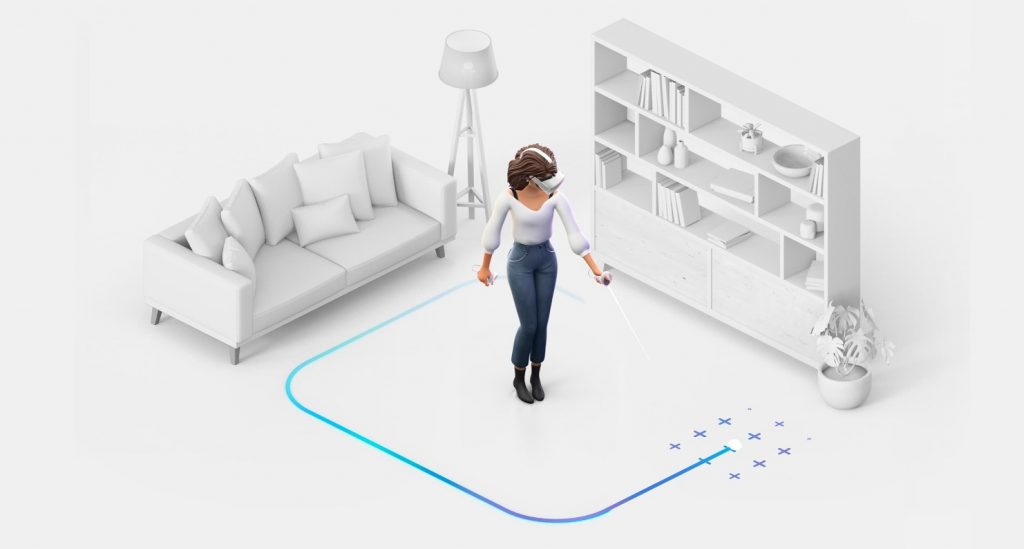 Quest also simplifies the setup process greatly over traditional PC VR headsets. There's no need for external sensors to be placed around your room. You just put on the headset, draw a boundary (call the "Guardian") into your play space, and within minutes you're living in VR. As you can imagine, this also makes the Quest 2 more portable, since you can take it to a friend's house in a small carrying case and set it up in a new room in minutes.
Meanwhile, if you do want to enjoy a high-end PC VR experience, you can simply connect the Quest 2 to your PC via the Oculus Link Cable, at which point it functions as a capable PC VR headset.
Improved VR Tech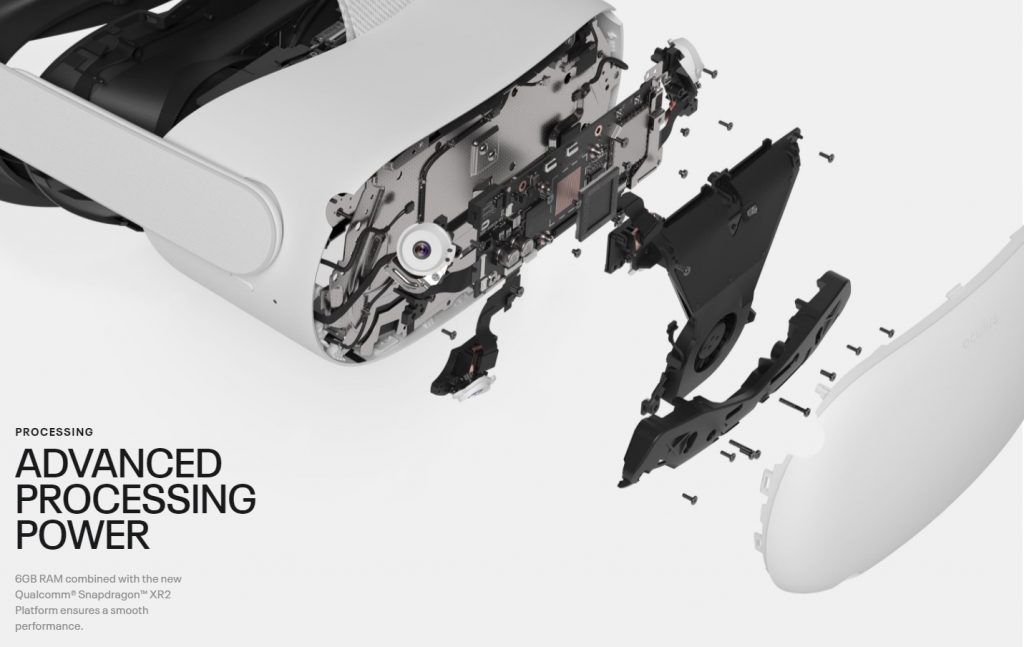 At the core of the new Oculus Quest 2 headset is a more powerful processor from the Qualcomm Snapdragon XR2 platform, paired with 6GB of system RAM, which is 50% more than the original Quest. This will help the new headset push higher levels of detail and at better resolutions than the previous Quest could handle.
To take full advantage of this added power, the Quest 2 contains a new LCD display that delivers 50% higher resolution (1832×1920) to each eye. The display is also capable of supporting refresh rates of up to 90Hz, which will make games and the system software as a whole look smoother and more responsive.
Fully 3D positional audio is provided by the improved built-in speakers that push sound to your ears without the need for headphones, but for a more premium audio experience, you can also connect headphones to the Quest 2's standard auxiliary port.
Oculus also touts redesigned controllers, with support for advanced hand tracking, and as you can see, the new headset dons a fresh white aesthetic to set it apart from the typical black shells of other VR headsets.
More Upgrade Options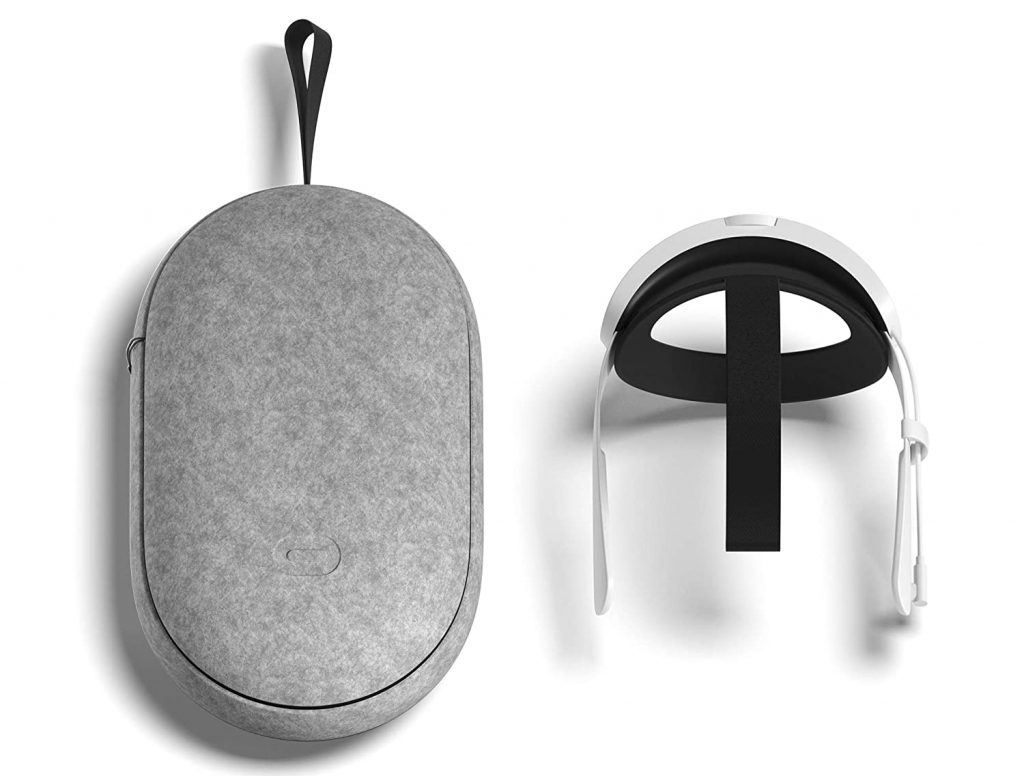 While the 64GB version of the Quest 2 is $100 less than the base launch price of its predecessor, those who prefer a higher storage option will benefit from a new 256GB model, which is double that of the previous 128GB Quest.
The Quest 2 features other upgrade options for those interested in a more premium VR experience. For $49, the new Quest 2 Elite Strap aims to offer improved balance, comfort and easier adjustability. A second version of the Elite Strap comes with a rear-mounted battery that doubles wireless play time, and a carry case for convenient portability, costing $129 for the package.
As before, Quest 2 owners will also be able to purchase additional faceplates for better fitment with the Quest 2 Fit Pack for $39, and replacement foam covers for $29.
All of these accessories and more are available for pre-order now via the Oculus website.
Our editors strive to ensure that the information in this article is accurate as of the date published, but please keep in mind that offers can change. We encourage you to verify all terms and conditions of any product before you apply.