OverDrive and Libby: Free Alternatives to Audible and Kindle Unlimited
Want to listen to audiobooks or download ebooks without paying a dime? These apps might be for you.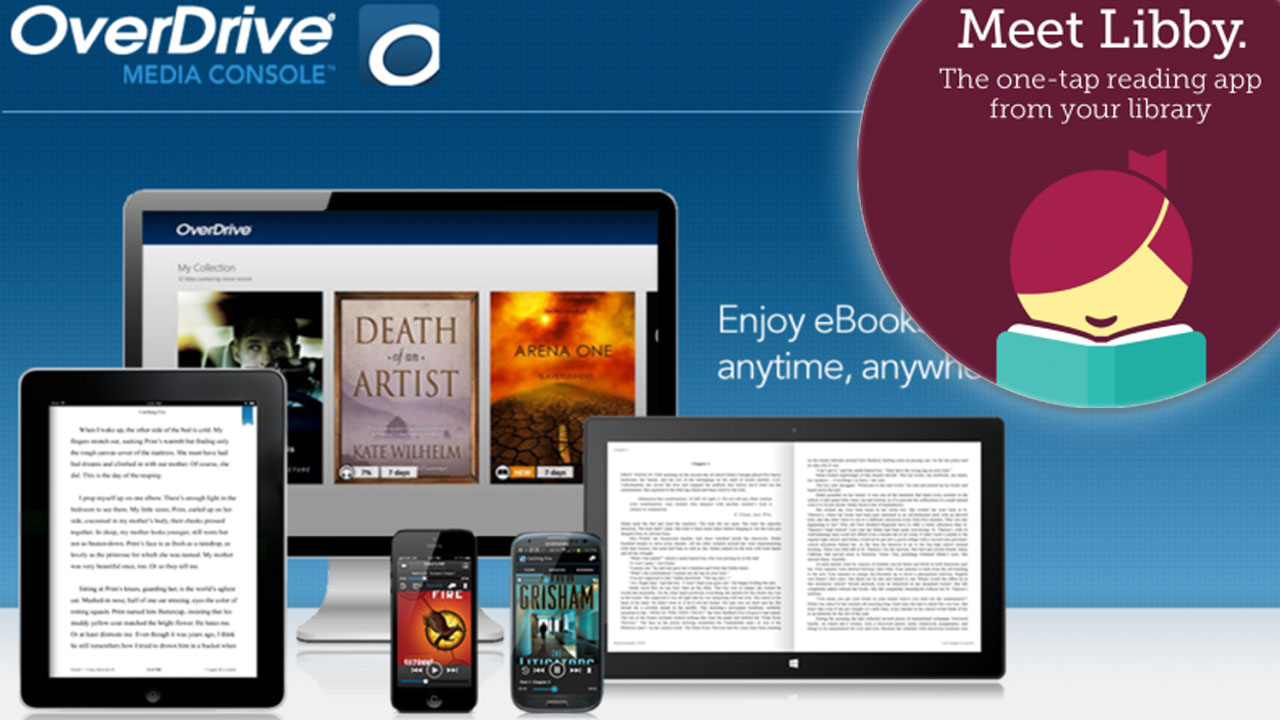 In a world overrun by increasingly expensive options for entertainment, OverDrive and Libby offer something special: free content. And here at Slickdeals, free is our favorite word. Working with more than 40,000 public and private libraries in 70 countries, OverDrive and Libby provide free loans of audiobooks, e-books, and more to users through their mobile apps.
If you've been hesitant to sign up for an Audible or Kindle Unlimited account because of the price, or you just want to read more in general, OverDrive and Libby could be just what you're looking for.
What Are OverDrive and Libby?
Founded in 1986, OverDrive is a free-to-use service that allow users to borrow digital copies of various media through local libraries. In 2017, the company released a new version of the app called Libby. By incorporating feedback from users and libraries, Libby promised to create a more seamless experience for readers.
Once you borrow a title through either app, you can read, watch, or listen to it as much as you want for a set period of time. OverDrive and Libby are available on a multitude of tablets, mobile devices, and computers. Plus, you can use your account to download the app on multiple devices. So you can read an e-book on your phone while taking the train from work, then pick up right where you left off on your tablet at home.
What's the Difference Between OverDrive and Libby?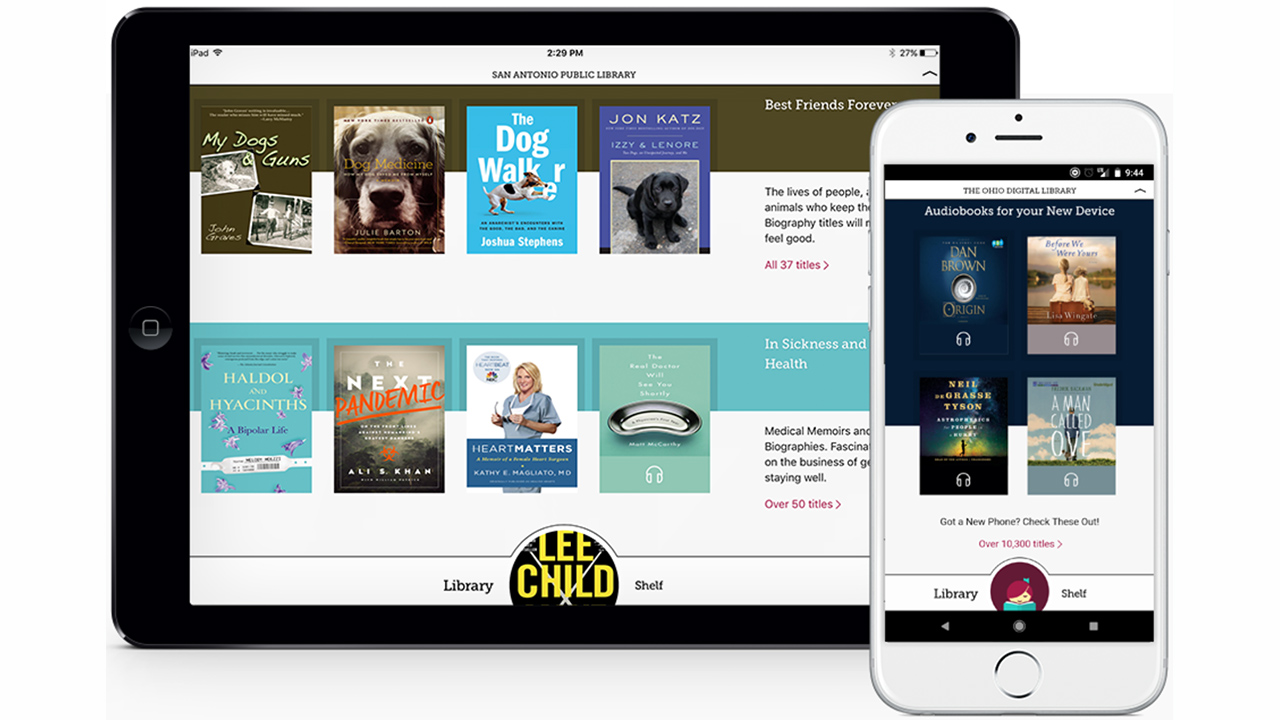 Functionally, Libby and OverDrive are very similar. They both provide access to the same library of digital book titles, and employ the same loan system. However, while Libby is designed as a more streamlined service aimed at improving and simplifying the user experience, OverDrive provides certain things that Libby does not. The company has stated its eventual goal is to transition all services to Libby, but that process is still ongoing. To date, the following services are exclusively available through OverDrive:
Recommend to Library
Syncing tags across devices
Wish lists
Title ratings
eReading rooms
Streaming video
Sign in with Facebook account options
Ongoing accessibility improvements for the differently abled
Multilingual navigation
Additionally, Libby is currently unavailable on Kindle Fire devices. So, at the end of the day, Libby is great if you just want a simple interface to borrow e-books and audiobooks in English, and don't care about streaming video. If you want translated titles, access to a streaming video library, and an overall more immersive library experience, go with OverDrive.
And while OverDrive marketing makes a big deal about how much more intuitive Libby is, I've tried both apps and OverDrive is a perfectly fine service. The average user will likely not notice much of a difference between the two, so it's really up to what you and your family need.
Available Titles on OverDrive and Libby
The OverDrive digital library contains more than 3.3 million titles from thousands of publishers. However, every library chooses their own unique collection when they sign up for OverDrive. And, of course, it costs more money to get access to more titles.
If your library is in a major metropolitan area, you'll likely have access to basically anything you want. Smaller library networks, however, may lack certain niche titles. The OverDrive app also has a "Recommend to Library" feature that allows users to suggest unavailable titles for their library to pick up.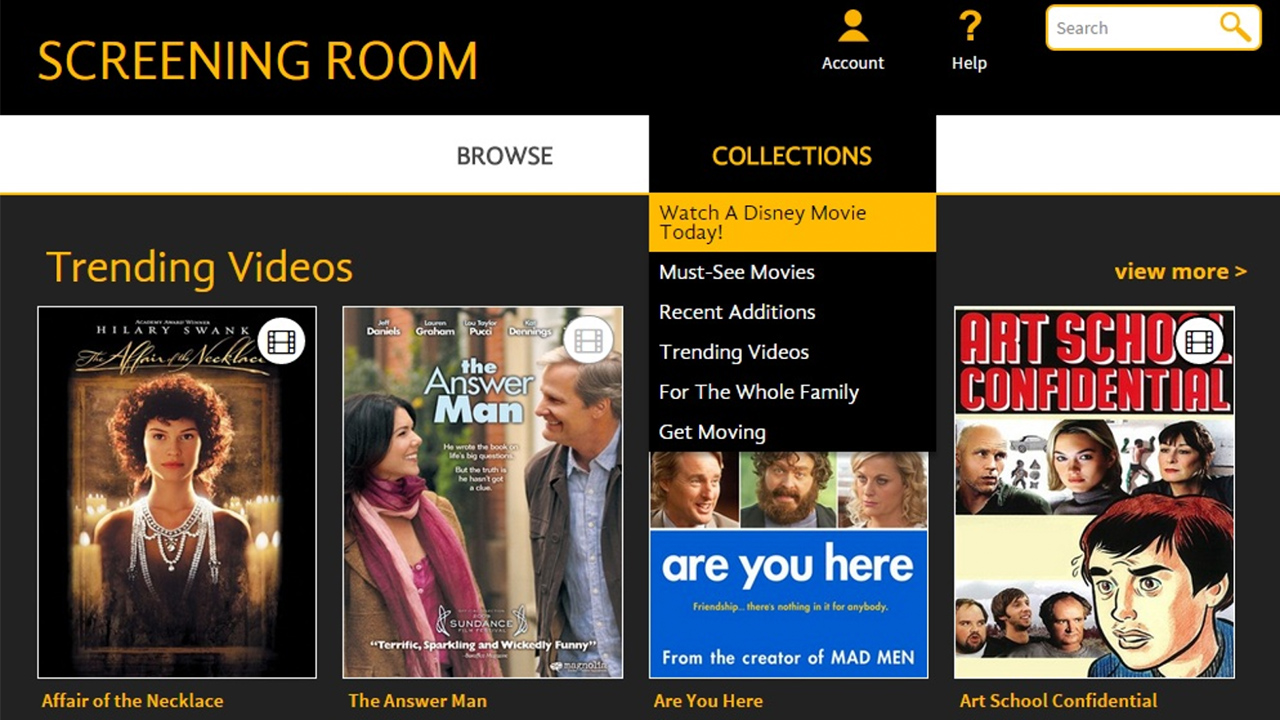 In addition to e-books, audiobooks, and magazines, OverDrive also offers a streaming video library called the Screening Room. Most titles are educational or kid-friendly, but you can also find popular movies available to borrow. The video library is especially useful for families with young children, as it provides everything from kids' shows to instructional videos to foreign language lessons. As with the books, however, the size and variety of the streaming library depends on your local library.
Want to explore your options for digital children's entertainment? Check out our review of Amazon FreeTime Unlimited here.
How to Use OverDrive and Libby
Setting up OverDrive and Libby is incredibly easy. All you have to do is follow these simple steps:
Check this link to see if your local library is associated with OverDrive and Libby. The service is available in most urban centers and suburbs.
Download the OverDrive app or the Libby app, available from the Apple App Store, Google Play and Microsoft.
Sign in using your library card.
Find your local library's digital collection in the app.
Start browsing! Once you find a title you like, select "Borrow" to add the title to your digital bookshelf. From there, you can read, listen or watch whenever you're ready.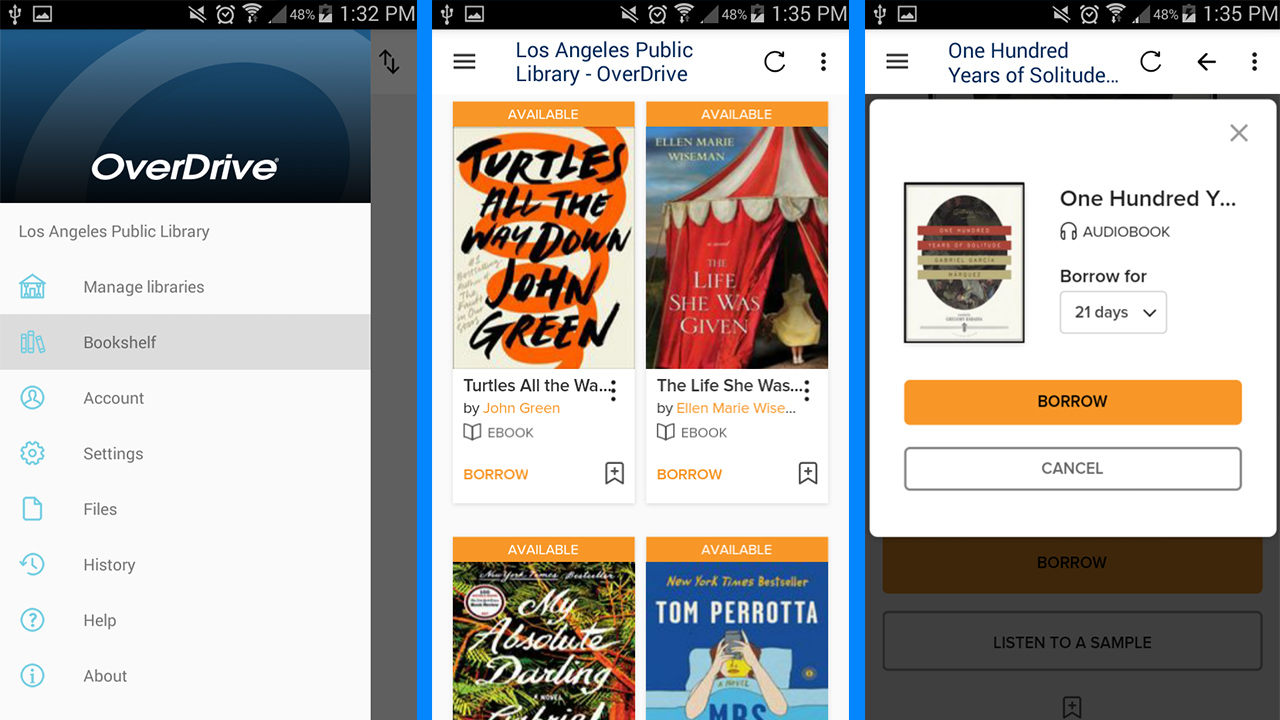 It's important to remember the titles provided by OverDrive and Libby are loans. You only have access to them for seven, 14 or 21 days, depending on the policy set by your local library. Additionally, just like with a traditional library, you may have to wait to borrow popular titles. We've seen some digital hold lines with more than 40 people, so you're definitely trading convenience and immediacy for cost.
That said, I've discovered a good strategy to combat wait times: place yourself on several waitlists at once. That way, by the time you're done with one title, another will likely be ready for you to enjoy. Using this method, I've never had to wait more than a week for a book. There's also no need to worry about late fees. After the loan period expires, the app automatically returns your digital titles. It's perfect for people who want to read but don't want to waste mental energy and time remembering to return titles to a physical library.
Why I Use OverDrive and Libby
The value baked into OverDrive and its sister app, Libby, is immense. I've been using OverDrive for over a year, and it's really changed my commute. It's easy to keep track of your place in a book, and audiobooks have functionally replaced podcasts for me. I've caught up on books I've been meaning to read since high school, simply because of the convenience of having someone read it to me. And if you're commute is 15 minutes or more, you can easily finish a title before the end of the loan period.
When you're a frugal person, like me, entertainment is often the most constrained area of your budget. But with OverDrive and Libby, you get free and reliable access to a library of content you couldn't finish in a lifetime. And if you have children in your family, the app is a great way to provide fun and educational content to your kids at no cost to you. If you love reading and listening to books, but hate paying premiums for subscription services, you should definitely give OverDrive and Libby a chance.
———-
What's your experience with OverDrive and Libby? Let us know in the comments below!
Images courtesy of OverDrive and LibbyApp.
Our editors strive to ensure that the information in this article is accurate as of the date published, but please keep in mind that offers can change. We encourage you to verify all terms and conditions of any product before you apply.